Umatilla Rock Trail - Monumental Coulee
Umatilla Rock is like a piece of southern Utah Canyonlands in Washington. There are several trails in the area of Umatilla Rock, below the Dry Falls in Sun Lakes/Dry Falls State Park. This trail is also called Monumental Coulee in hiking guides. One side of Umatilla Rock has a road while the other side seems quite remote. The loop trip around Umatilla Rock is 2.64 miles and offers the most views. A side trip at the most remote spot in Monument Coulee offers some of the best scenery going to Green and Red Alkali Lakes.
WillhiteWeb.com - Grand Coulee Sights
Access:
From the campground in Sun Lakes-Dry Falls State Park find the Deep Lake Road. At a junction, stay right. At 2.1 miles find the parking area and the gated road/trail on the other side.
Route:
Walking the road, it soon deteriorates to a rough jeep track which was the bed of the old stagecoach road of the area. After a third a mile the trail turns up a side canyon and climbs up the side. Near the top is a fence with signs saying "State Park Boundary". The rancher allows hikers to continue, just be sure to close the gate. Shortly after the gate, take the trail left to the rim top. At this point, you can leave the trail and go left over to the rim, following it with views, or just follow the trail to the end, then cut over to the views.
Distance: 2.6 miles
Elevation Gain: 200 feet
Highpoint Elevation: 1,360 feet
Access: Paved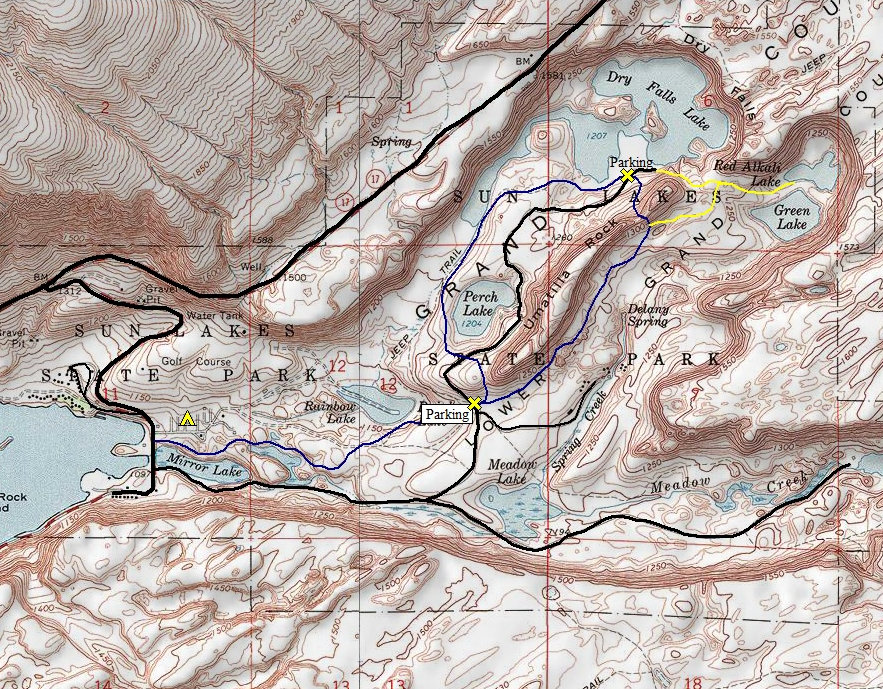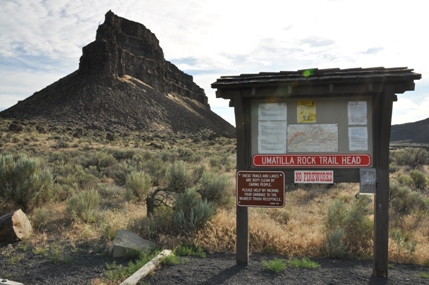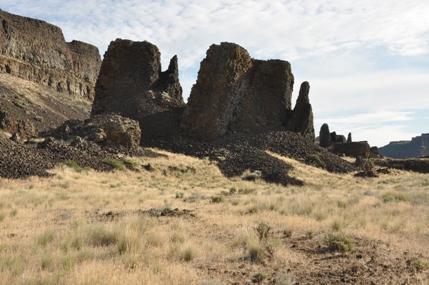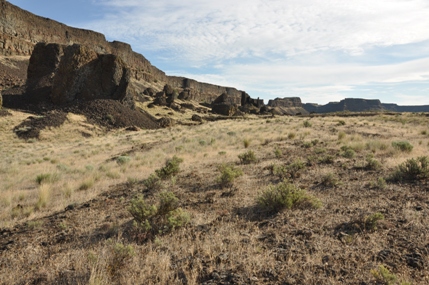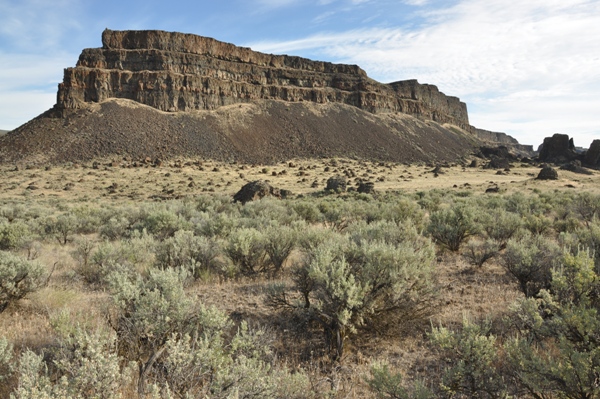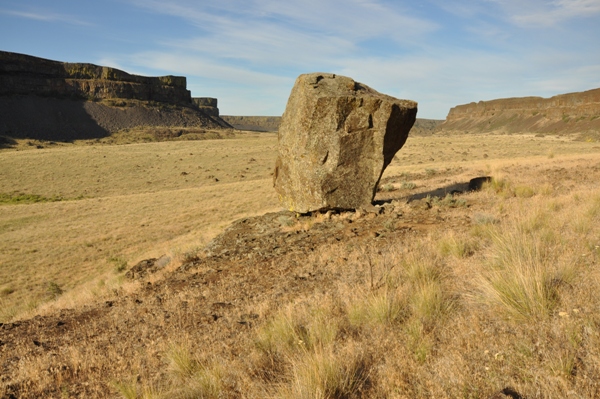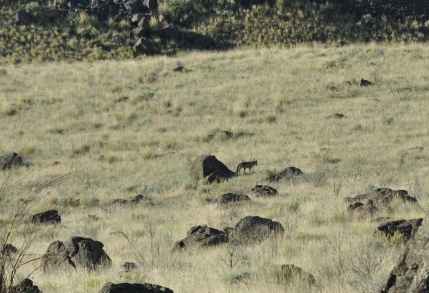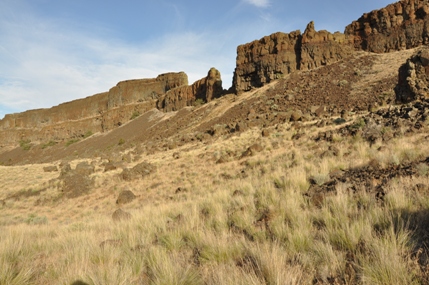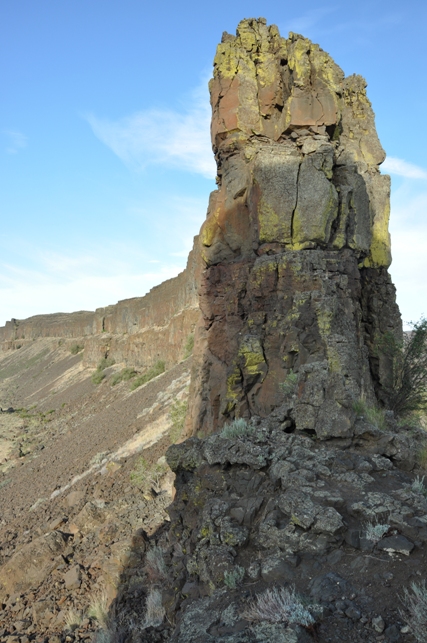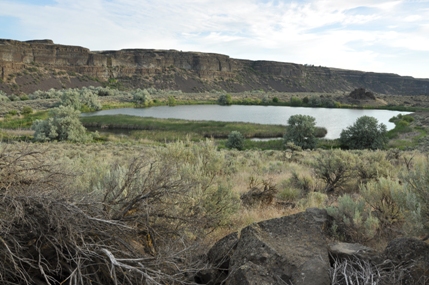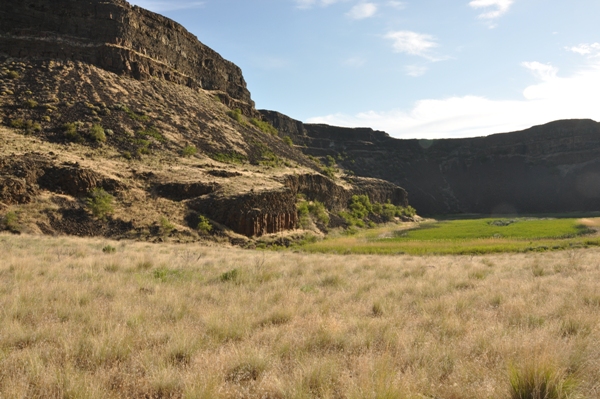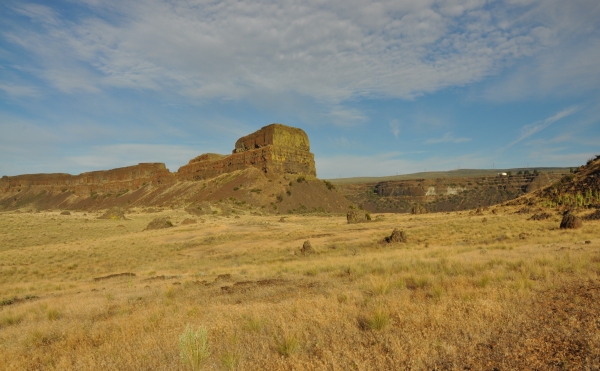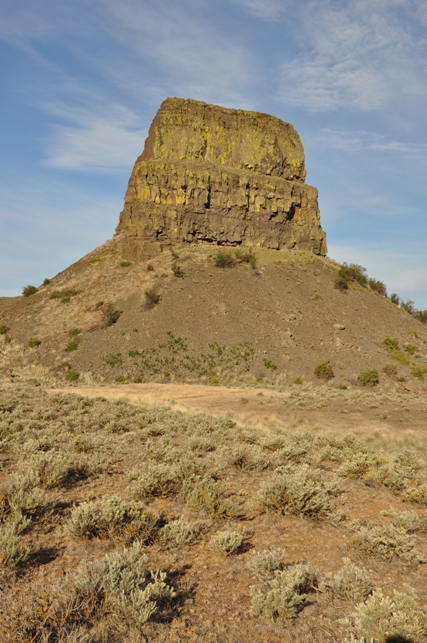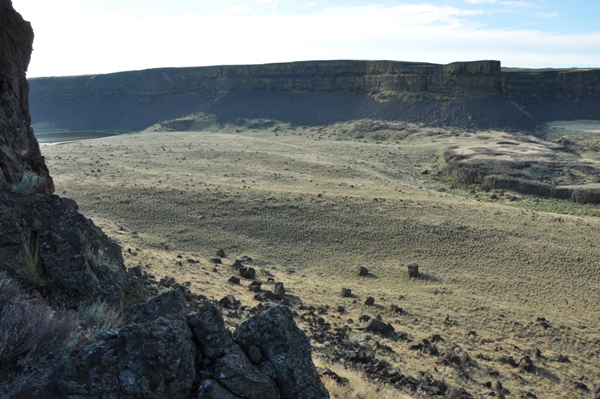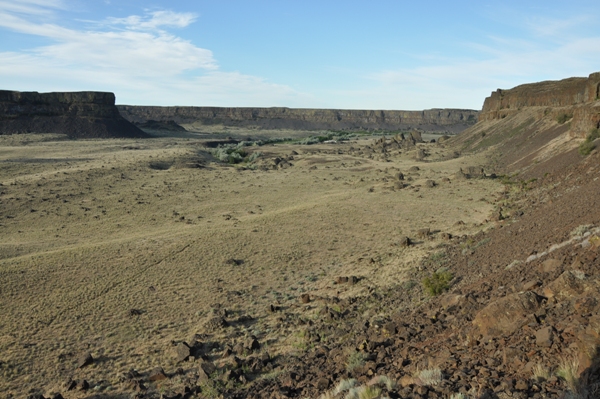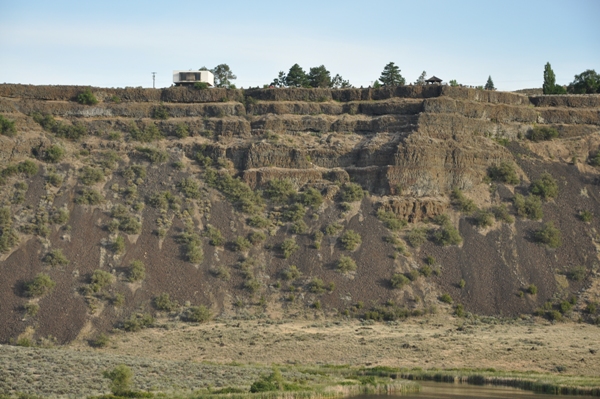 Green Lake in Monumental Coulee
Dry Falls Lake from the north end of Umatilla Rock
Dry Falls Visitors Center
Umatilla Rock Trailhead
Basalt features on the southeast side of Umatilla Rock
Coyote
Umatilla Rock from the southeast
East side of Umitilla Rock
Lone rock above Green Lake
Umatilla Rock from the pass the trail uses at the north end
Red Alkali Lake
Umatilla Rock from the Green Lake area
The gap the trail uses at the north end of Umatilla Rock
Far north end of Umatilla Rock
Monumental Coulee
Monumental Coulee
Perch Lake on the west side of Umatilla Rock