Grand Coulee Corridor Sights
This part of Washington State was placed by the gods for one reason, to keep western Washingtonians from jumping off buildings. When the weather is garbage west of the mountains, you can usually count on the Grand Coulee area to have sunshine and heat. A coulee is a geological term which means ravine or deep gully which has been cut by water. Although the area seems extremely barren and dry, the region is actually quite beautiful if you stop comparing it to the greenery of the west side. It was cataclysmic prehistoric floods and some modern dams that gave us this lake filled playground. Those who enjoy it the most are those with motorboats and jet-skis. Still, the rest of us can enjoy camping, hiking and exploring the area. The Coulee Corridor National Scenic Byway between Soap Lake and Grand Coulee Dam travels up the Grand Coulee, is extremely scenic, and takes about an hour. Of course, you should stop along the way to do some activities. Each site below has a link to more information and pictures from our visit.
WillhiteWeb.com - Grand Coulee Sights
More of a cave than an arch, the Giant Arch Cave is a good excuse to explore a remote region of Washington, at the edge of Banks Lake.
Built from 1933 to 1942, the 550 foot tall dam harnesses the power of more than 6 trillion gallons of water and as the largest hydropower producer in the U.S., providing hydroelectric power to 11 states as well as irrigation to half million acres of arid land.
The Lake Lenore Caves were formed when melt water from the Ice Age floods plucked basalt from the walls of the coulees. The caves were used as temporary shelters and storage areas by Native Americans who were hunting & gathering food in the coulee. A well signed trailhead is marked off SR 17 at the north end of Lake Lenore.
The visitors center tells the story of the geological phenomenon of the region. The history of lava flows, Ice Age floods, Native American history and the recent discovery of how Dry Falls was created. There is a short video and a gift shop. Outside has some good viewing areas and interpretive displays.
One of the most popular state parks in Washington, Sun Lakes doesn't disappoint with great weather 300 days a year. Other than fantastic boating opportunities, this state park has the most hiking of anywhere in the Grand Coulee.
One of the most unique state parks in Washington, Steamboat Rock is like an island rising 800 feet out of Banks Lake Reservoir. The camping and hiking is perfect.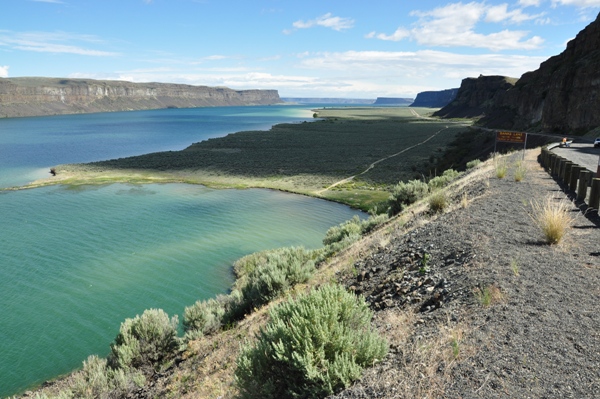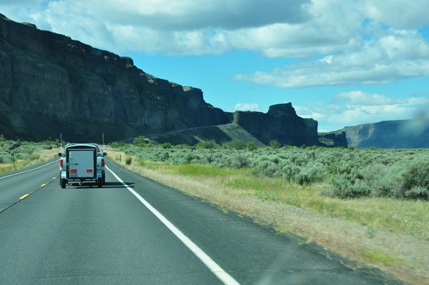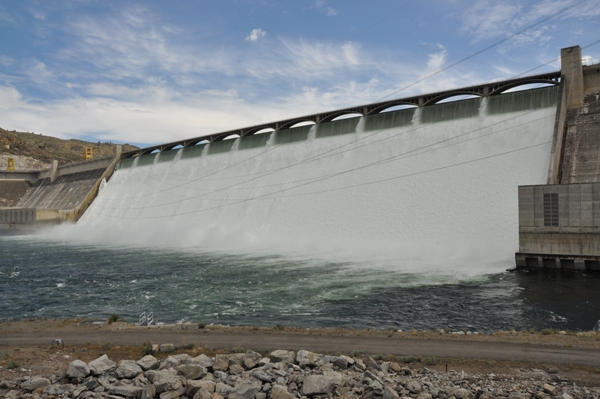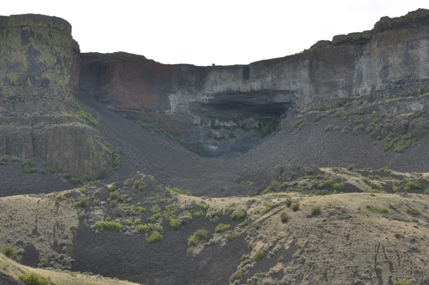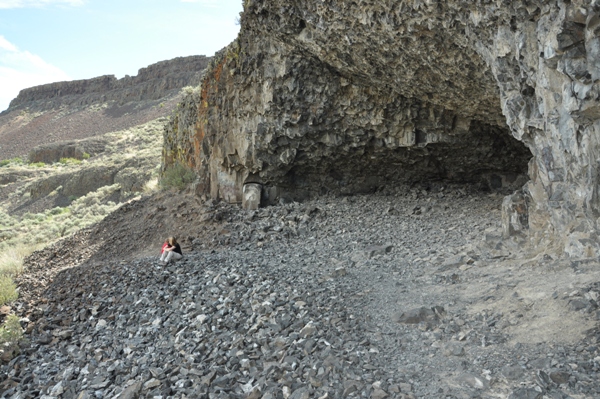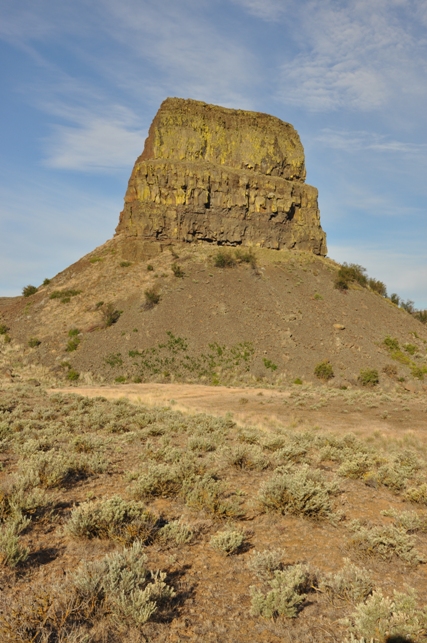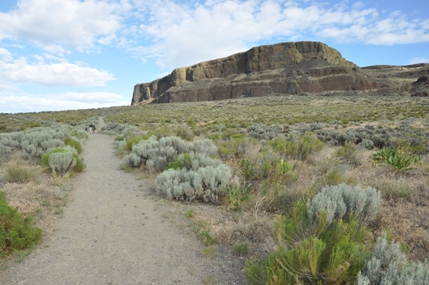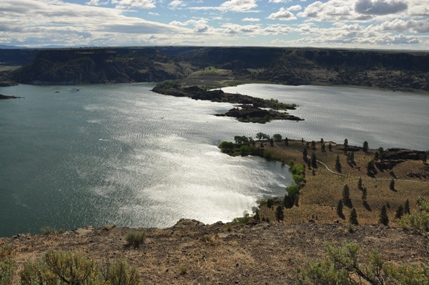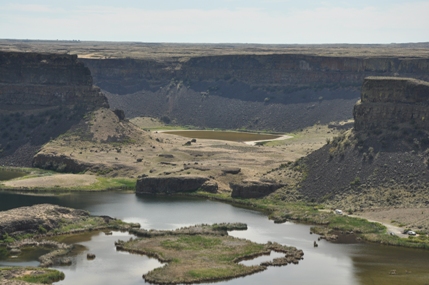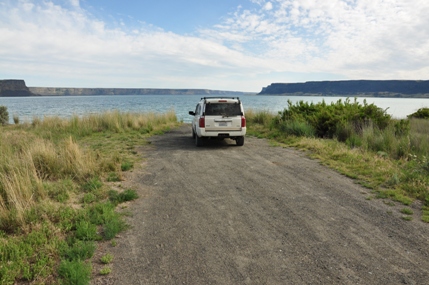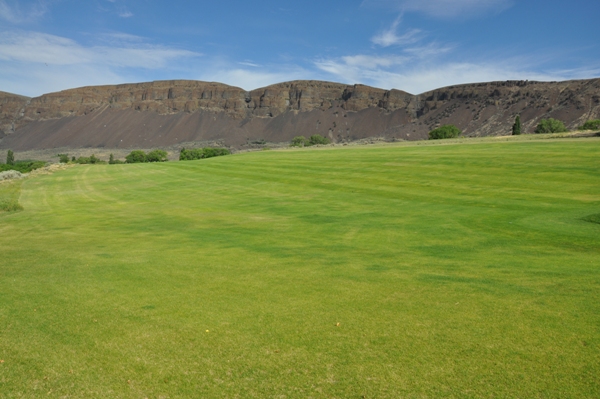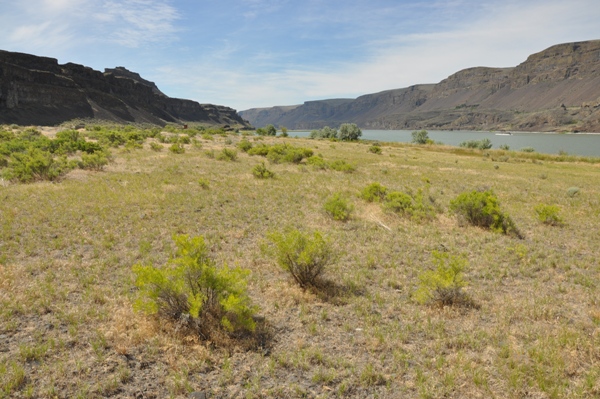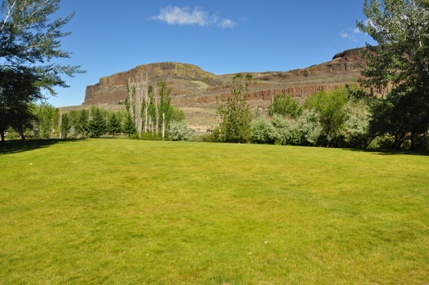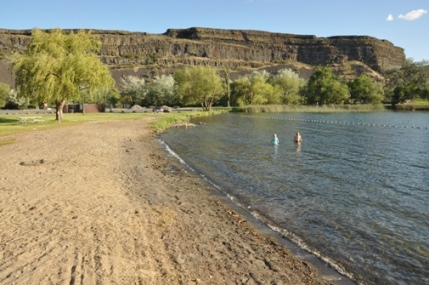 Sun Lakes - Dry Falls State Park
Sun Lakes - Dry Falls State Park
Steamboat Rock State Park
Lake Lenore Caves
Lake Lenore & the Grand Coulee
North end of Banks Lake
Banks Lake from Steamboat Rock
Hiking to Steamboat Rock
View of Dry Falls from the Dry Falls Visitors Center
Grand Coulee Dam
Banks Lake
Giant Arch Cave
Umatilla Rock in Sun Lakes-Dry Falls State Park
Driving up to the Million Dollar Mile along Banks Lake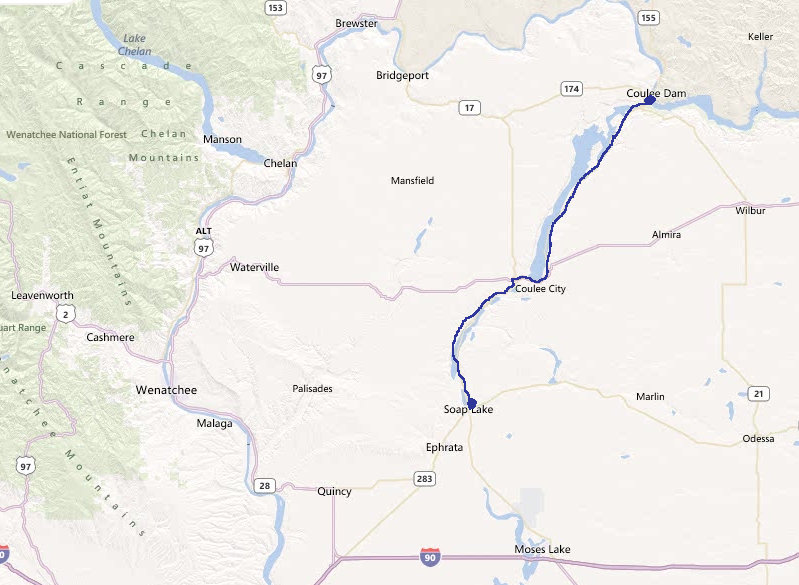 Million Doller Mile
Soap Lake