Giant Arch Cave
More of a cave than an arch, the Giant Arch Cave is a good excuse to explore a remote region of Washington, at the edge of Banks Lake. Morning hours will have better light then evening hours. The hike is one or two miles depending on your vehicle and only gains about 300 feet.
WillhiteWeb.com - Grand Coulee Sights
Access & Route:
On Highway 174 between Grand Coulee Dam and Bridgeport, turn south on Barker Canyon Road between mileposts 11 and 12. Follow the good gravel road 5.8 miles to a four-way junction at the edge of Banks Lake. Turn right and follow a rough road as far as you can as you see the Arch Cave in the distance. When you hit a Y in the dirt track, go right. Left climbs a small knoll where a primitive campsite is found. Going right will get you close to the cave. Near the end of the road should be a walking path that goes to a giant heap of rock directly below the cave.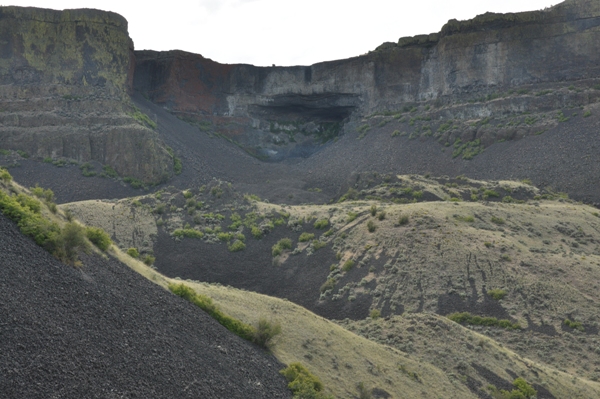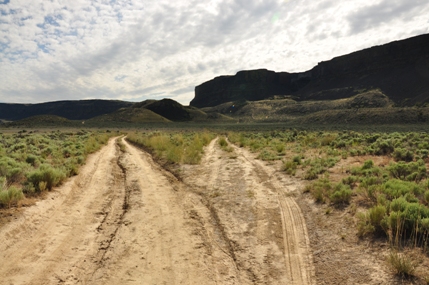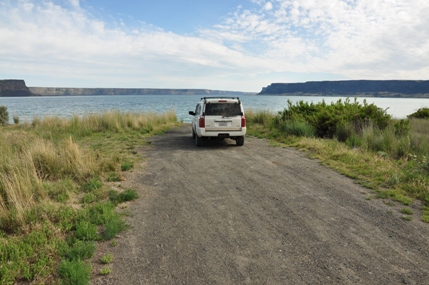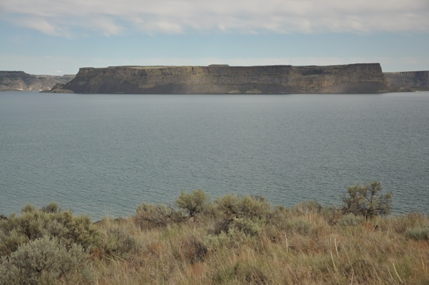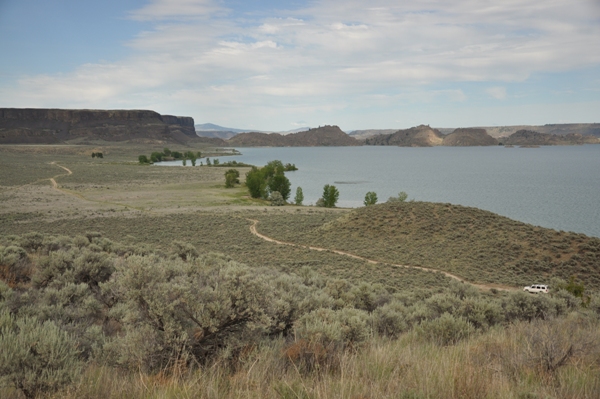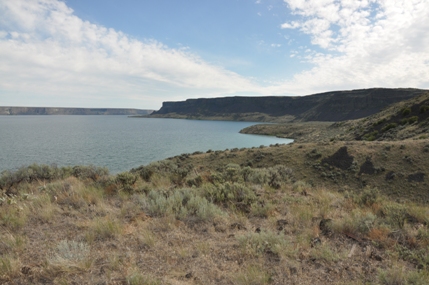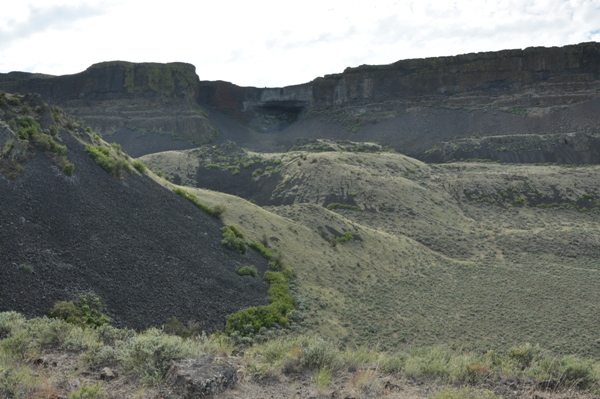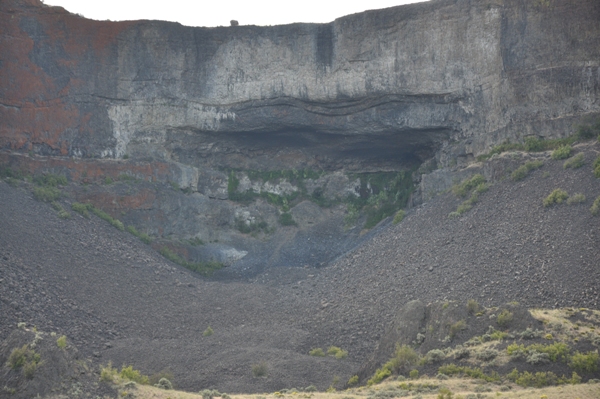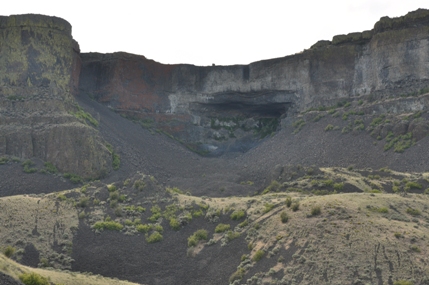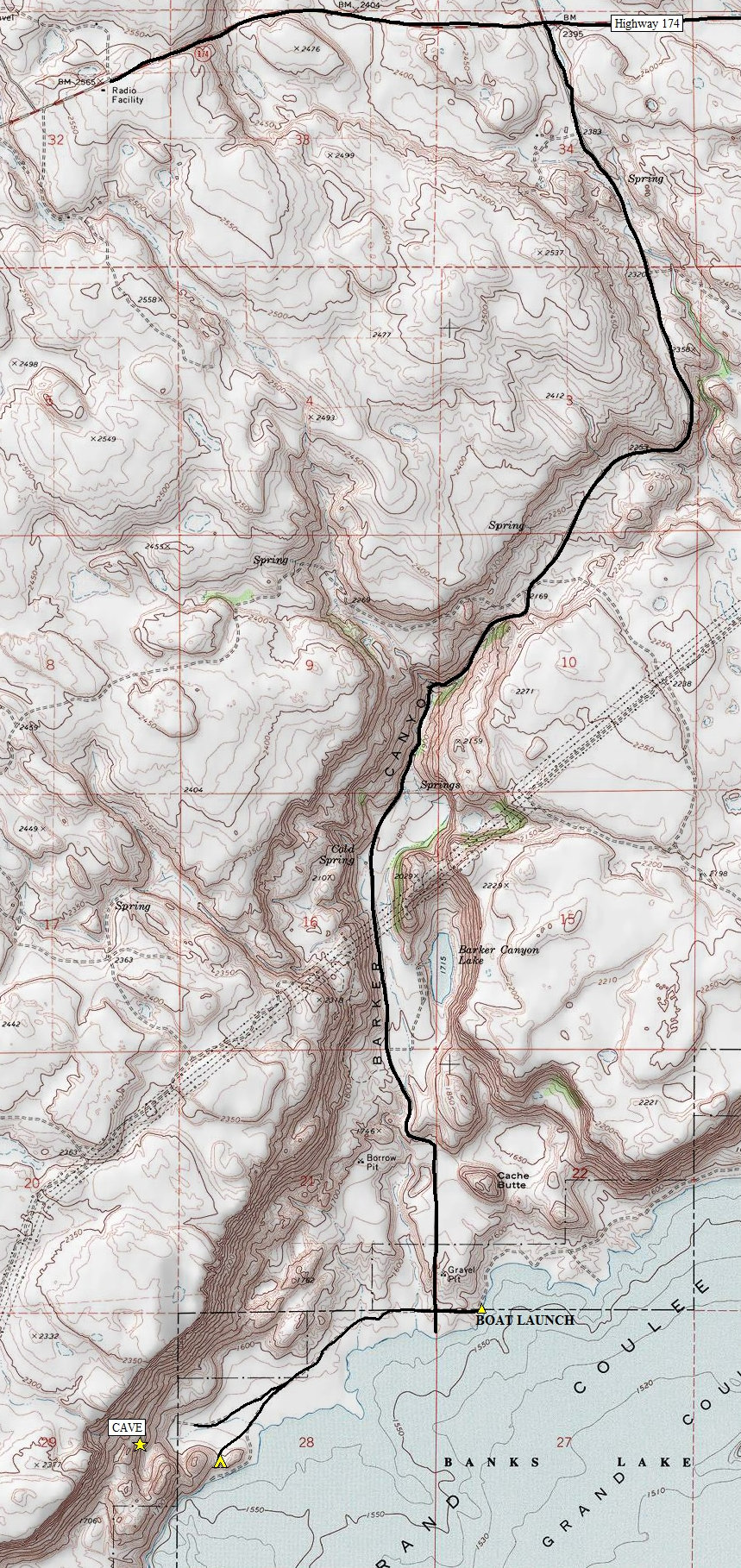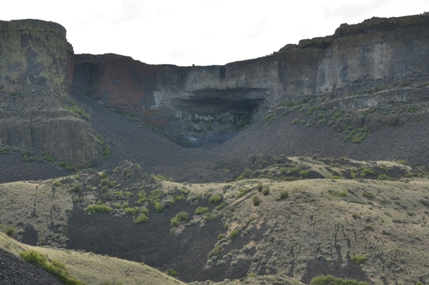 Giant Arch Cave
Giant Arch Cave
Giant Arch Cave
Giant Arch Cave
End of Barker Canyon Road at the shore of Banks Lake
Road split between Barker Canyon Road and Giant Arch Cave
State Lands at the end of Banks Lake
Steamboat Rock and Banks Lake
Banks Lake
Giant Arch Cave