Deep Lake Overlook Trail
Deep Lake is tucked away in Sun Lakes-Dry Falls State Park. The lake is very deep and the water can look dark blue or green. A paved road reaches the outlet but for the best views of the lake, you need to get high on the rim to look down.
WillhiteWeb.com - Grand Coulee Sights
Access:
From the campground in Sun Lakes-Dry Falls State Park find the Deep Lake Road. At a junction, stay right. At 2.1 miles find the parking area and the gated road/trail on the other side.
Route:
Walking the road, it soon deteriorates to a rough jeep track which was the bed of the old stagecoach road of the area. After a third a mile the trail turns up a side canyon and climbs up the side. Near the top is a fence with signs saying "State Park Boundary". The rancher allows hikers to continue, just be sure to close the gate. Shortly after the gate, take the trail left to the rim top. At this point, you can leave the trail and go left over to the rim, following it with views, or just follow the trail to the end, then cut over to the views.
Distance: 1 mile
Elevation Gain: 300 feet
Highpoint Elevation: 1,550 feet
Access: Paved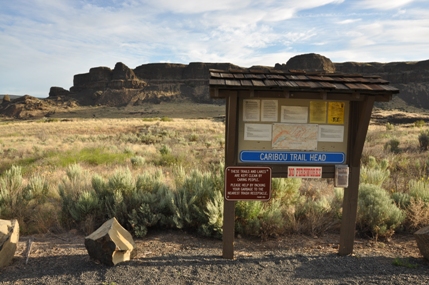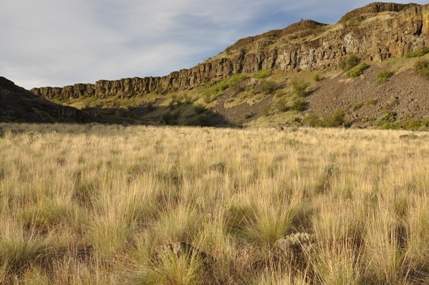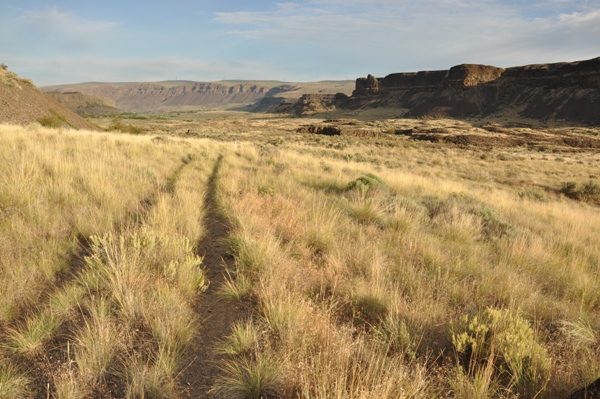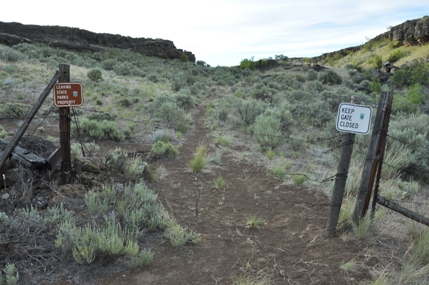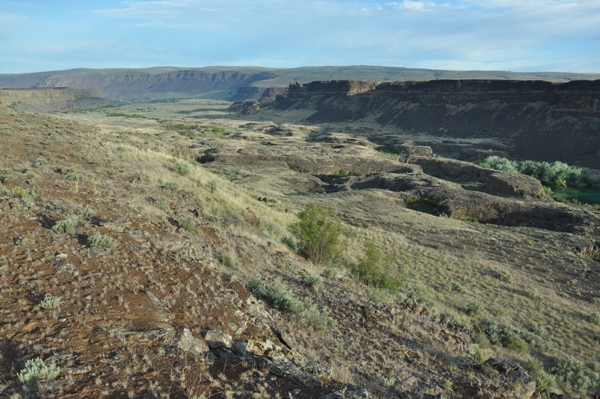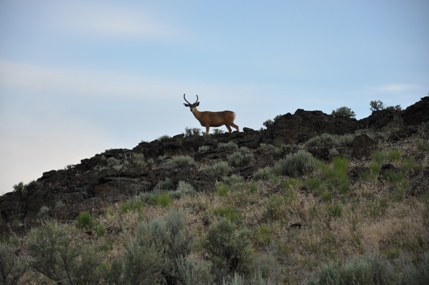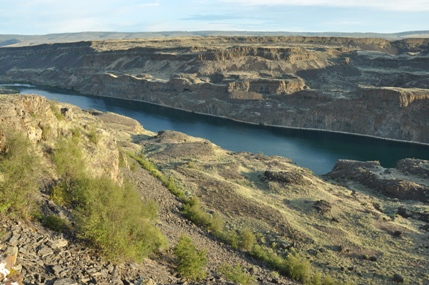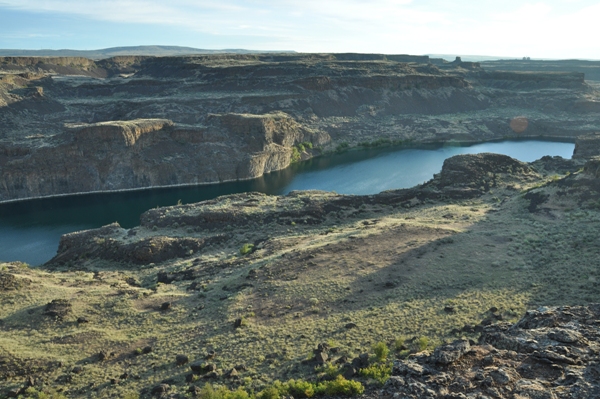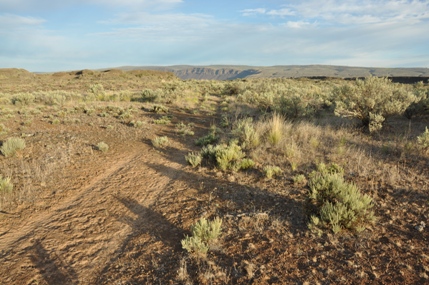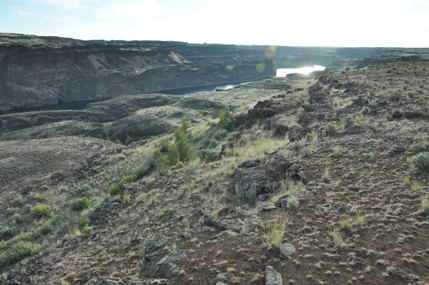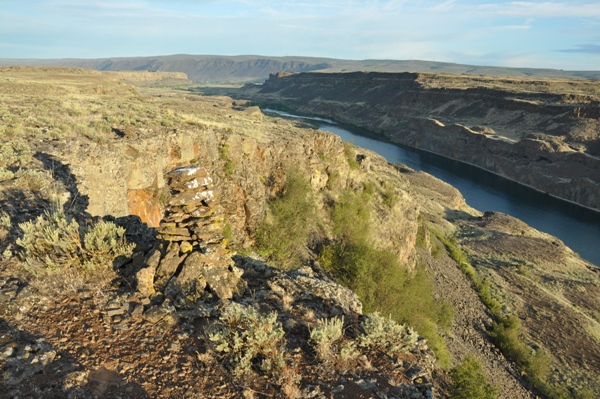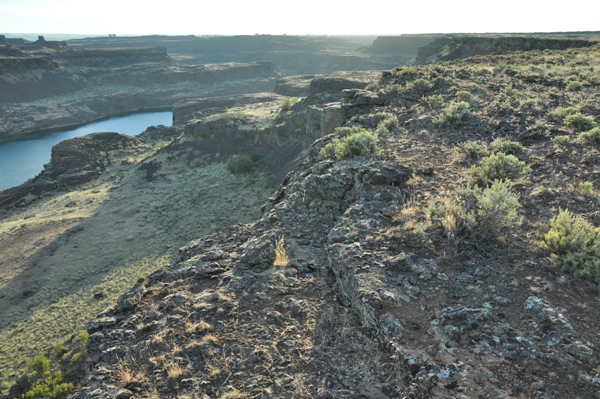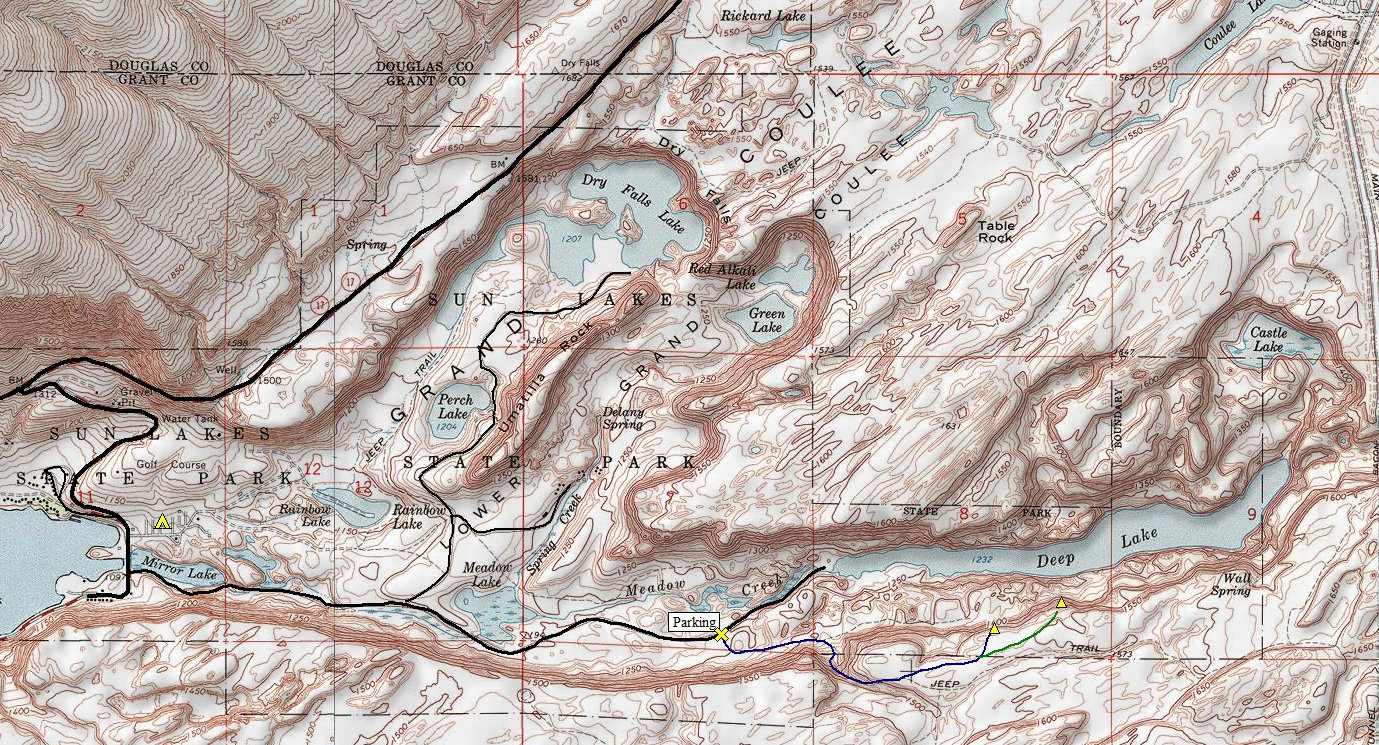 Trailhead sign
Old road on the ridge
Several cairns marked one of the better viewing areas
Looking east
Looking east
Deep Lake
Deep Lake
Lots of wildlife in the morning
Looking east down Meadow Creek towards the campground
The trail as it climbs out of the coulee
The gate at the State Park property line
Trail goes up this canyon to reach the rim