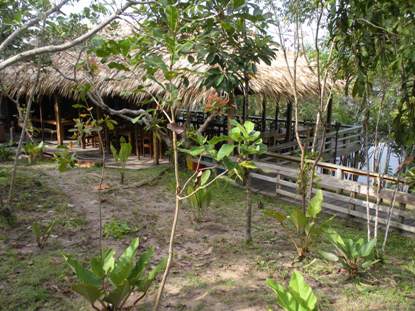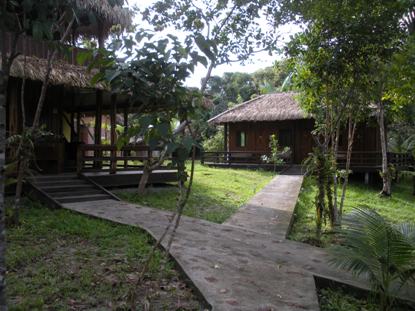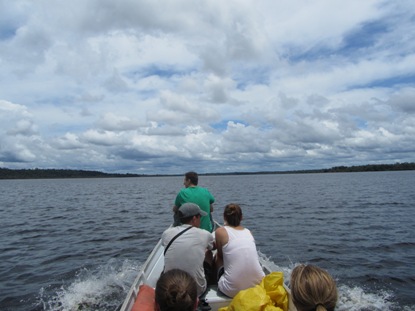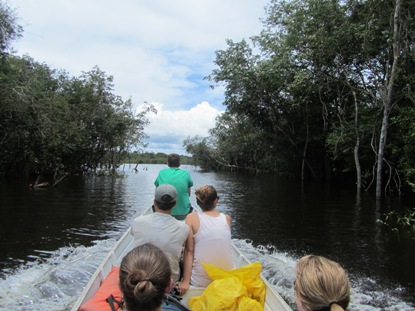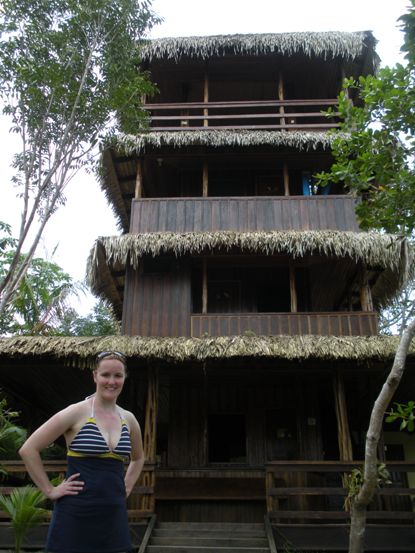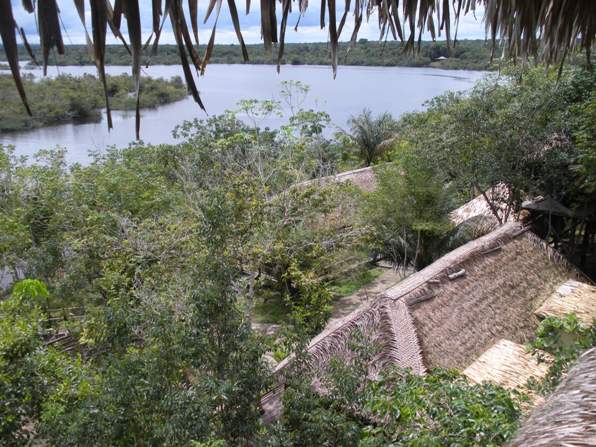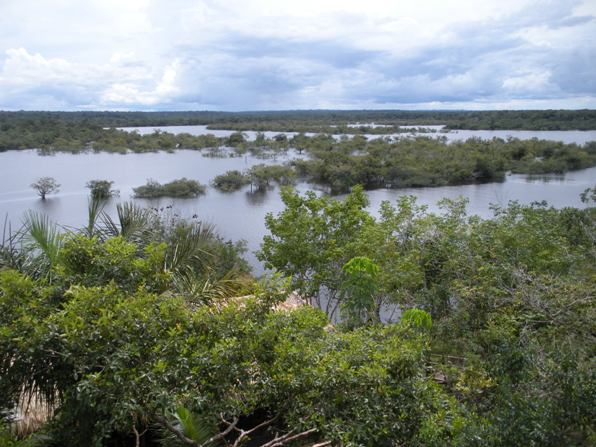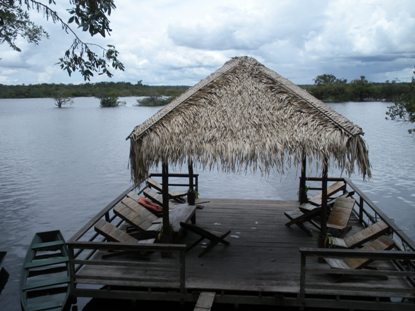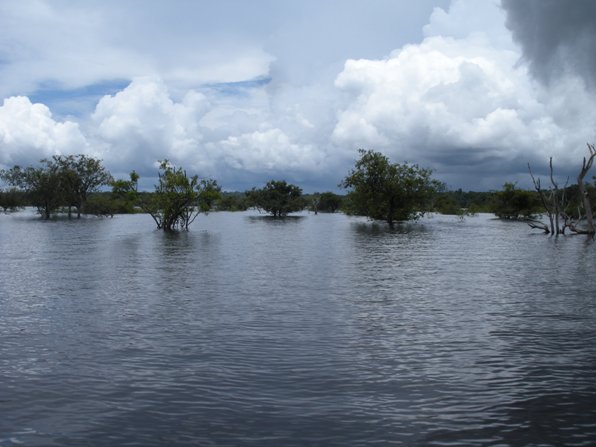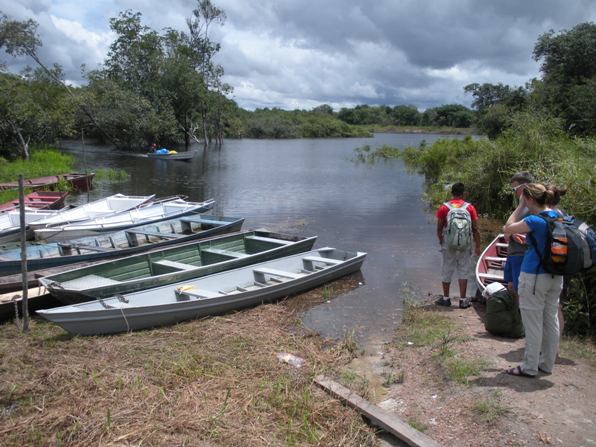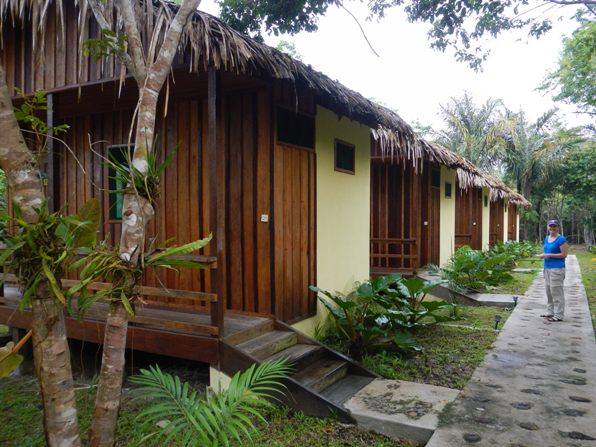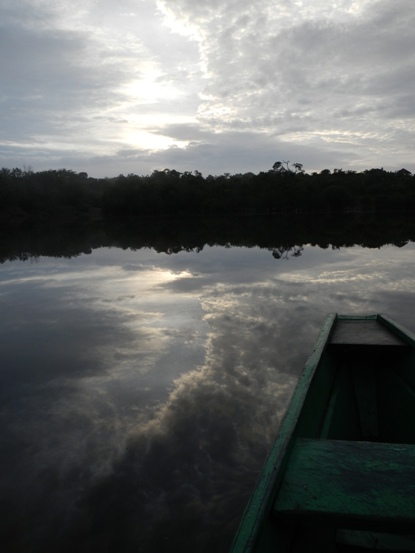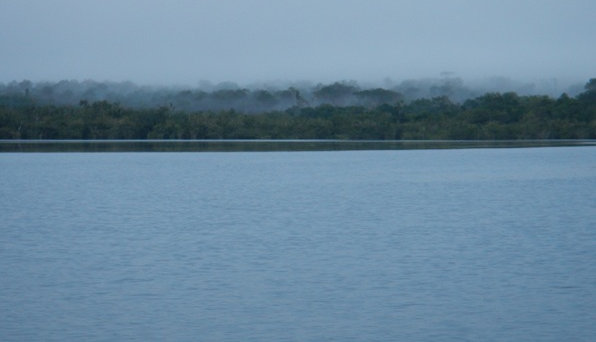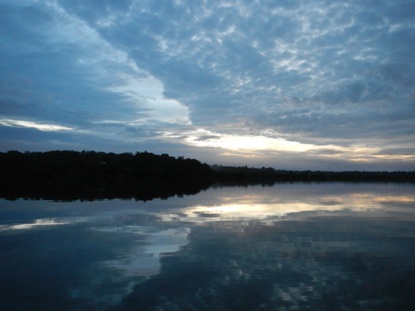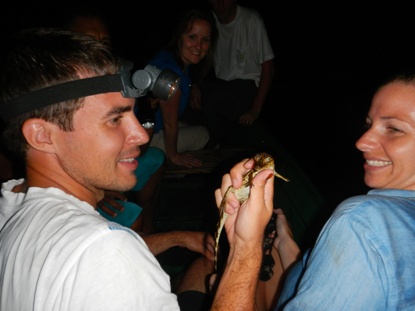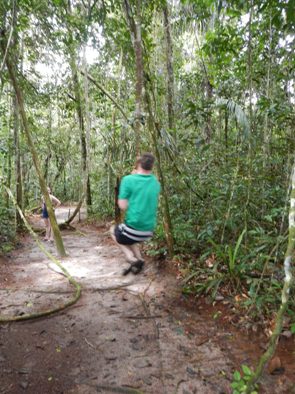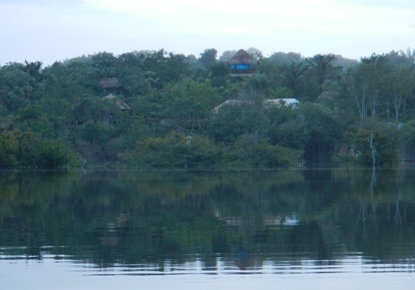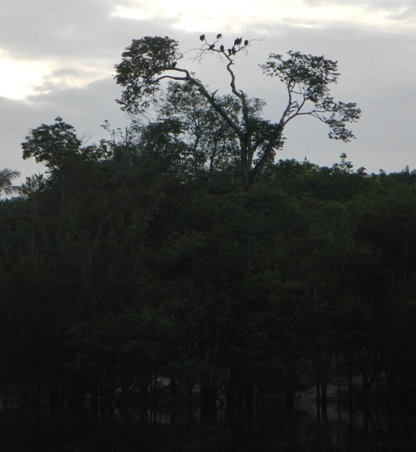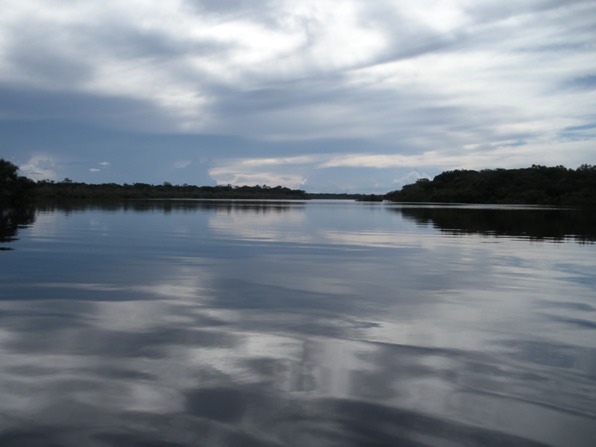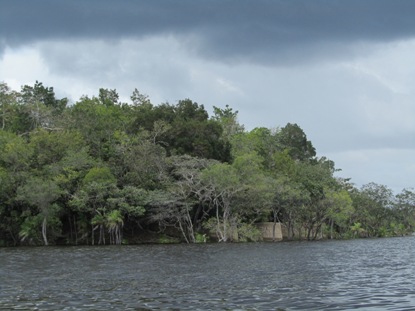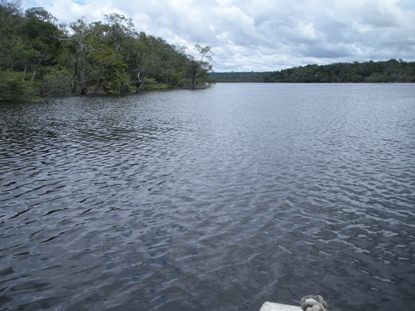 Amazon Jungle Tour
This page describes what a typical jungle tour experience will be like. We chose to go with Antonio's Jungle Tours but there are several to choose from that are reputable. These ecological tours focus on getting you far from Manaus where a lodge is set up for several days worth of activities. Antonio's is located on the Urubu River bank, 200 km from Manaus. There you get a feel for the real Amazon and learn about its flora, fauna and ecosystem. At the same time, you get a choice of staying in a comfortable room with toilet and shower or you can sleep in a hammock in an open room where many people are sleeping. The pictures on this page show the lodge, the surrounding terrain and getting there, which required a 3 hour comfortable air-conditioned bus and a 1 hour boat trip up the Urubu River. Activities at the lodge: swimming, hiking, kayaking, canoeing, fishing, wildlife viewing, a lookout, eating and sleeping. Short trips from the lodge include a night canoe trip trying to find caimans (alligators), a boat trip out to see a sunset and another for a sunrise and bird watching. Tours include all meals during the tour, mineral water, accommodation at the lodge and hammocks for when camping in the jungle, all activities, native English speaking guide, and all transportation during the tour.
WillhiteWeb.com - Brazil Travel
A one hour hike into the jungle to a primitive camp where we cooked by campfire, made plates and wooden spoons to eat with and slept outside in hammocks.
A canoe trip through the narrow channels of the river and into the flooded forest over the banks of the river. While in the flooded forest we went fishing for piranha.
Take a jungle dayhike to try to find monkeys and learn about the medicinal plants and trees.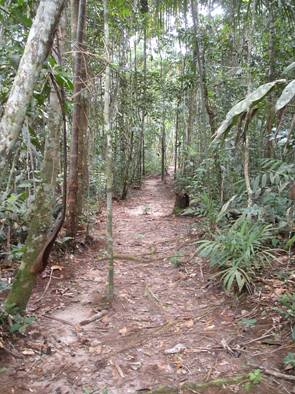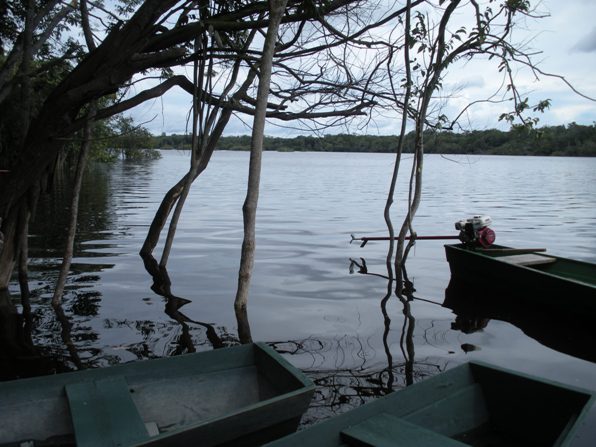 Traveling up the Urubu River
Short-cut on the Urubu River
Where we started up the Urubu River
Traveling up the Urubu River
Traveling up the Urubu River
Huts at Antonios Jungle Tours
Chow hut
Jungle lodge and river from the lookout
River dock
View from the lookout
Antonios Jungle Camp
Our lodging
The lookout
Morning fog over the river
Sunrise
View from the river dock
Sunrise
Swinging on a vine
Trail from camp
The only caiman we found
Urubu River translates as Vulture River
Evening sky