Whidbey Island Sights
You don't have to hang around Washington long before someone starts telling you about their trip to Whidbey Island. The location is an easy ferry or scenic days drive from Seattle so it makes sense that Whidbey Island has become a premeir weekend getaway for Puget Sound residents. The can even claim better weather as the northern half of the island is in the Olympic rain shadow. Most people stay in a bed & breakfasts, camp in a State Park or find one of several private campgrounds. So what is there to do? You can recreate in the 6 State Parks, with highlights like Ebey's Bluff, the watchtower at Admiralty Head Lighthouse, the WWII bunkers, or explore Deception Pass and bridge, one of the most visited and photographed sites in Washington. The ferry rides at both Clinton and Coupeville provide iconic Pacific Norwest experiences. Venture through the waterway passages via motor, sail or paddle. The beaches are teaming with sea life constantly changing with the ebb and flow of the tide. Below is a list of other things to see and do on Whidbey Island, including some links to our favorite places visited on the island.
WillhiteWeb.com - Washington Sights
Outdoor Adventure:
The island is a paradise for hikers, bikers, beachcombers, scuba divers, fisherman, boaters and kayakers. Divers will find the best cold water diving in the nation with nutrient-rich waters that feed abundant sea life. Kayakers discover porpoises, gray and orca whales, sea lions, seals, eagles, osprey, crabs and herons. Cycling the island is a popular way to explore around too.
Arts & Heritage:
The region is a haven for hundreds of resident artists. There are dozens of art studios, galleries, classes and tours open to the public year-round. The island produces cultural festivals, live theater and annual studio tours, classical, folk, jazz and contemporary concerts and music festivals year-round. There are several museums, including Fort Casey and Ebey's Landing National Historic Reserve that inform visitors about the islands rich maritime, military and agricultural heritage.
Whidbey Scenic Isle Way:
Whidbey Scenic Isle Way links the seaside towns of Clinton, Langley, Freeland, Coupeville and Oak Harbor. Views extend out to the snow-capped Cascade peaks of Mt. Baker and Mt. Rainier, and the Olympic Mountain Range. Along the way are plenty of opportunities to get outside. Watch for unique birds, whales and wildlife.
Coupeville:
The second oldest town in Washington, downtown Coupeville has a vibrant business district housed in the town's original buildings, charming bed-and-breakfast inns, beautiful Victorian homes, breathtaking views, and the historic Coupeville Wharf, the oldest working wharf in Puget Sound.
Oak Harbor:
This is the place to stock up on groceries and supplies. Although there are things to see in Oak Harbor, the city isn't what I would call a destination city. But, down at the waterfront is Windjammer Park, with a scenic windmill and a large kids play area including a swimming lagoon. The waterfront trail is nice as well, going from one side to the other in the harbor.
Explore the old fort structures that once were part of the U.S. Army's "Triangle of Fire", where three military forts together protected the entrance to Admiralty Inlet. The park offers RV & tent camping, hiking trails, fishing, miles of pristine beach to explore and lots of opportunities to see wildlife ranging from seals, waterfowl and shorebirds to a bald eagle or two. You can also visit the Admiralty Head Lighthouse.
This is a day-use park with picnicking, beachcombing, hiking and wildlife viewing. The park has spectacular scenery across the Strait of Juan De Fuca and the beach is one of the largest and best on Whidbey Island.
Deception Pass State Park is the most-visited State Park in Washington with over 2 million visitors each year. Nationally it ranks 4th in day use attendance and 8th in overnight camping. The numbers say it all.
This park offers camping, hiking, paragliding, surfing, beachcombing and mountain biking activities.
No other place in Washington has the dramatic coastal scenery of Ebey's Landing where miles of farmers fields abruptly end at sea cliffs. The panorama looks like somewhere in Ireland. This is a must visit, and required hike, even if you hate to hike.
Probably the least exciting State Park on the island, South Whidbey is for those willing to hike to the secluded beach to get away from the crowds. There are 3.5 miles of trails, some leading to some 250 year old growth trees.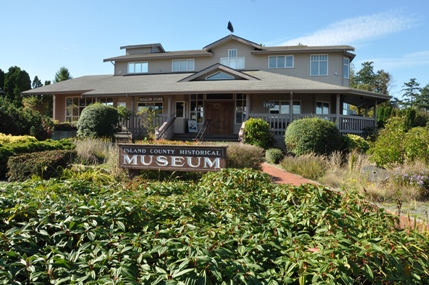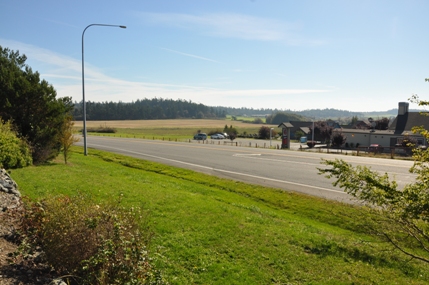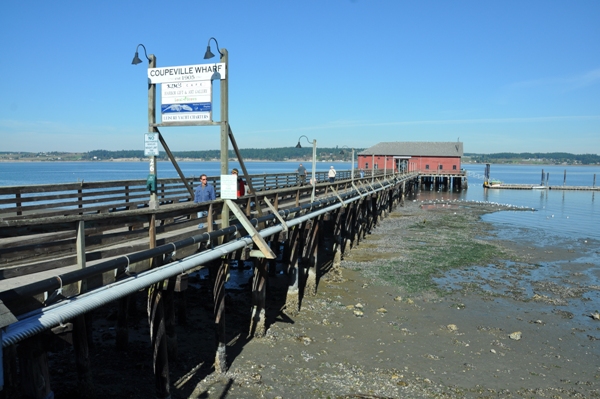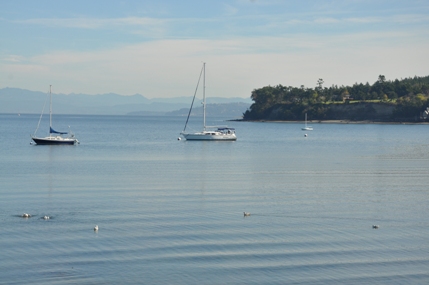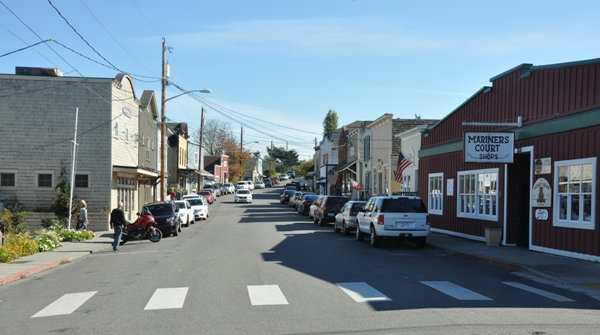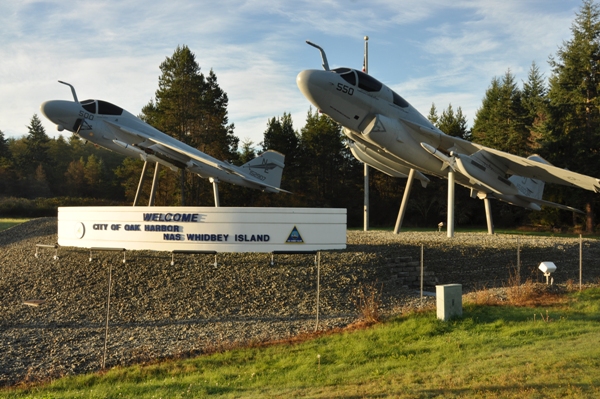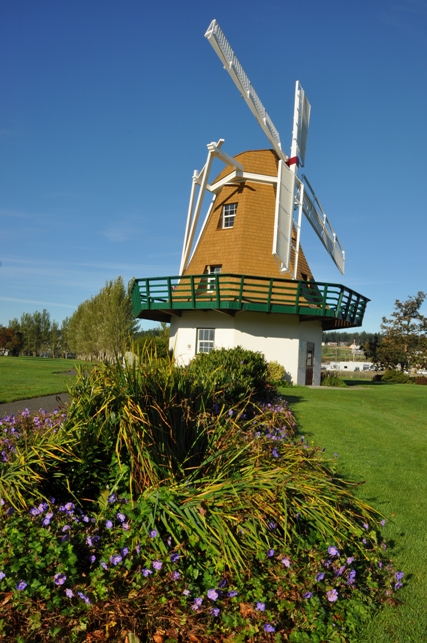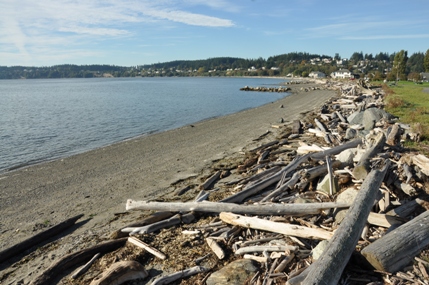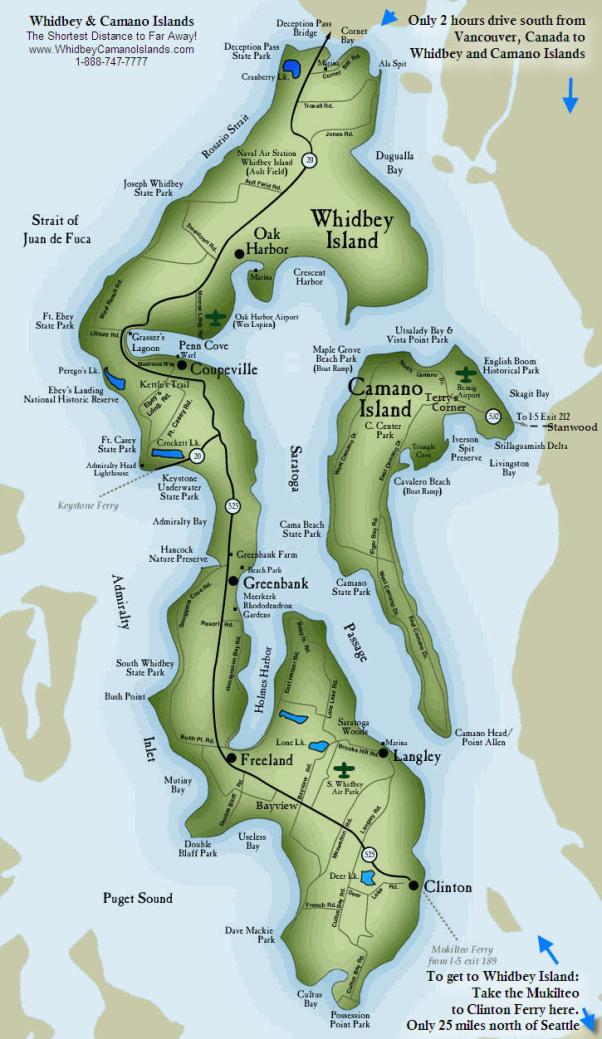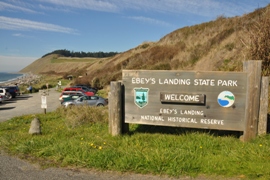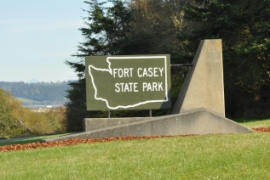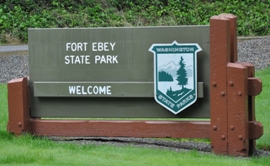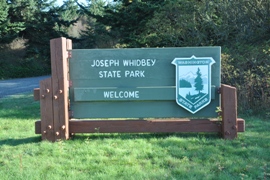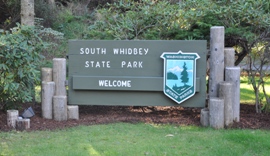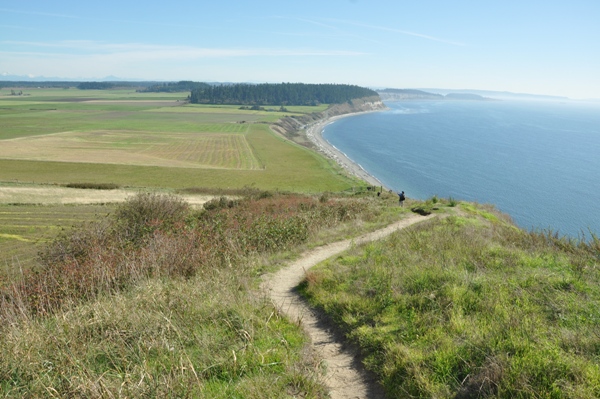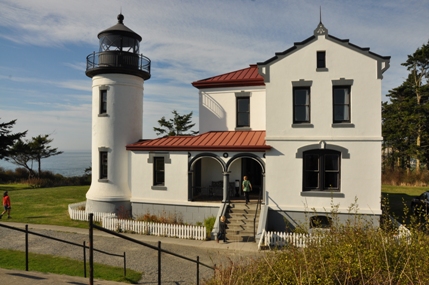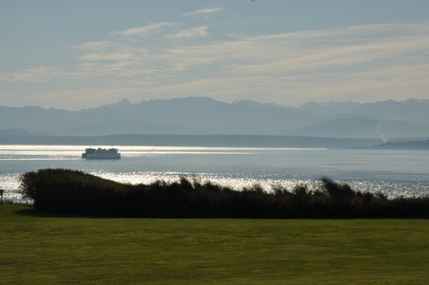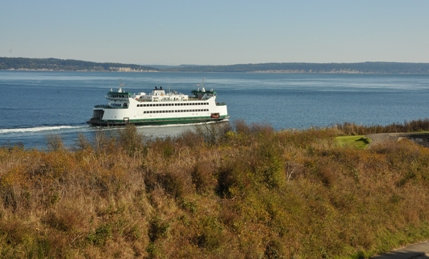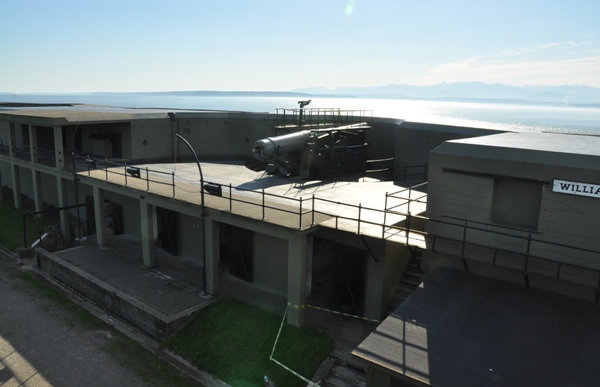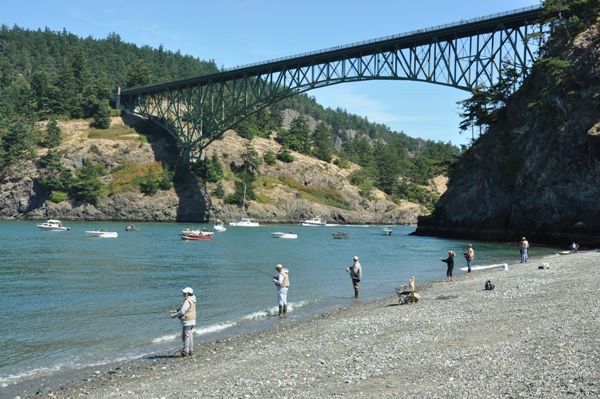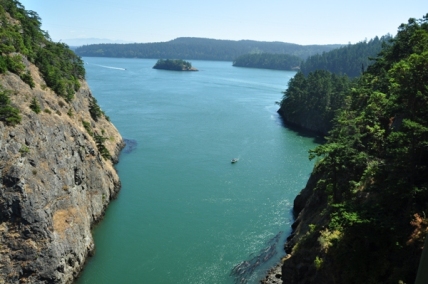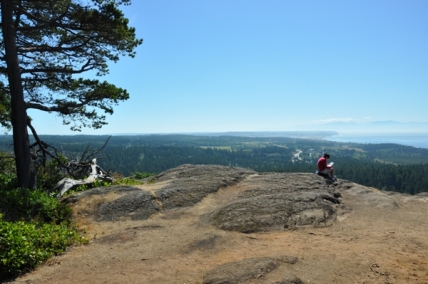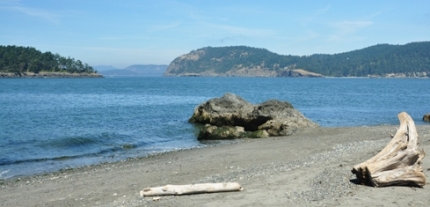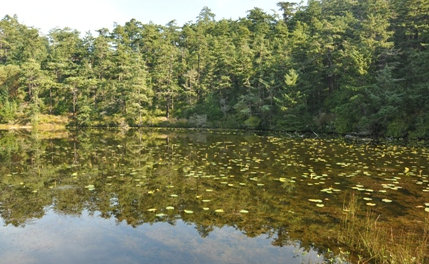 Coupeville to Port Townsend Ferry
Historic Coupeville
Olympic Mountains views
Oak Harbor waterfront from Windjammer Park
Highway 20
Lake Pondilla at Fort Ebey State Park
City of Oak Harbor welcome sign
Hiking above Ebey's Landing
Walking across the Deception Pass bridge
Summit of Goose Rock in Deception Pass State Park
Beach at Deception Pass State Park
Batteries at Fort Casey State Park
Admiralty Head Lighthouse
Windmill in Oak Harbor, Windjammer Park
Island County Historical Museum in Coupeville
Arrival by sail boat
Deception Pass Bridge
Coupeville Wharf