Fort Ebey State Park
Fort Ebey State Park may have started as a coastal defense during WWII but today is a camping, hiking, paragliding, surfing and mountain biking destination. With three miles of saltwater shoreline on the Strait of Juan de Fuca, and lots of old forest, the site would be a National Park anywhere else. The largest gun emplacement, Battery 248, was the primary gun battery of Fort Ebey and one of the most modern defenses protecting Puget Sound. Construction began in 1942 and the six-inch gun was installed by the end of 1943. The battery was designed to coordinate its fire with other installations on this coast between Fort Casey and Deception Pass. Battery 248 protected the entrance to Admiralty Inlet during World War II. As the war progressed in the western Pacific, it became clear that Japanese vessels would never seriously menace Puget Sound. Fort Ebey and its sister stations maintained the alert, but never fired their guns at anything but practice targets. The Army removed the guns after the war but continued to use the property as a training facility. Conversion of military land to state park use began in 1965. Fort Ebey State Park also includes Lake Pondilla, a forested lake nestled in a large bowl. A short trail will get you there if you want to try to fish it. To camp, there are 39 standard campsites and 11 utility campsites. One water trail campsite as available if you arrive by kayak. Fort Ebey claims to have 28 miles of hiking trails and 25 miles of bike trails. There are two large fields for sports activities, 25 unsheltered picnic tables, two reservable log picnic shelters. Much of the area around the park is a reserve, including the Kettles Recreation Area. These "kettles" are large depressions left in the earth by receding glaciers some 15,000 years ago. You could even do a massive full day loop by walking the beach south to Ebeys Landing, around the Pratt Reserve, through the Kettles Rec. Area, and back into Fort Casey State Park.
WillhiteWeb.com - Washington State Parks
Located on Whidbey Island two miles north of Coupeville and eight miles south of Oak Harbor. From Clinton, follow Hwy. 525 north, which becomes Hwy. 20. Two miles north of Coupeville, turn left on Libbey Road and follow it 1.5 miles to Hill Valley Dr. Turn left and enter park. From Oak Harbor continue south on Hwy. 20. Turn right on Libbey Road and follow it 1.5 miles to Hill Valley Drive. Turn left and enter park.
Driving Directions: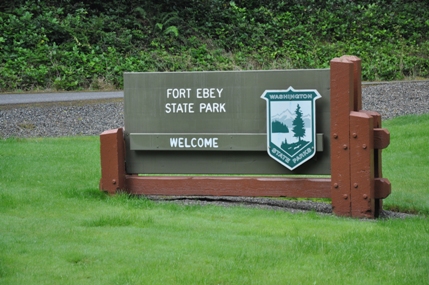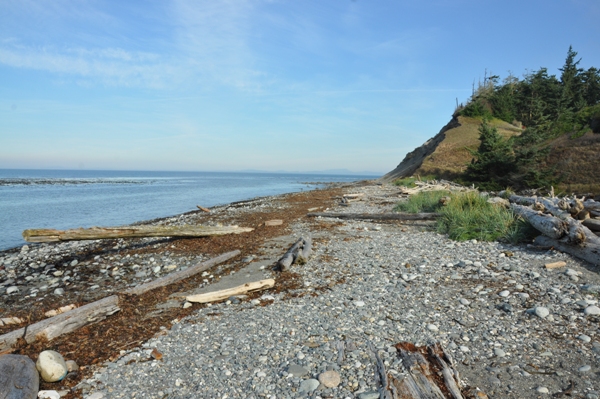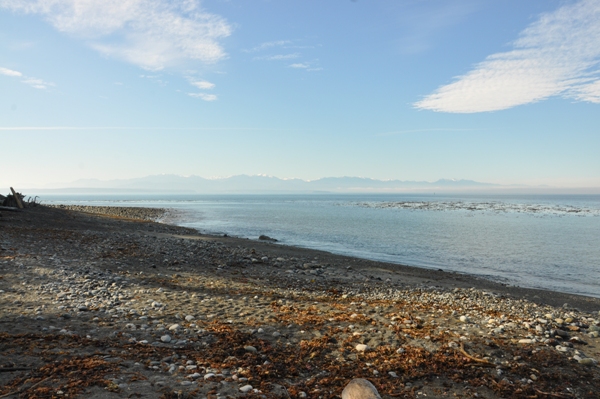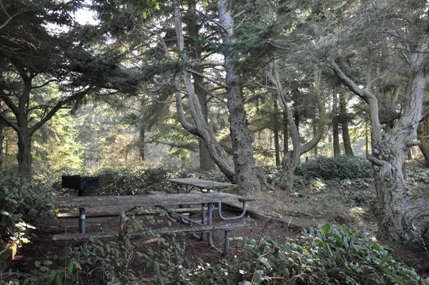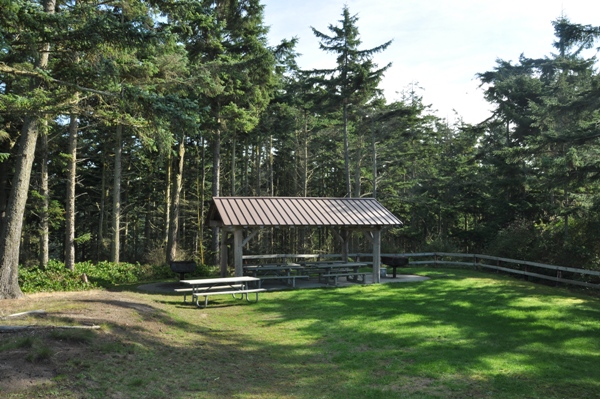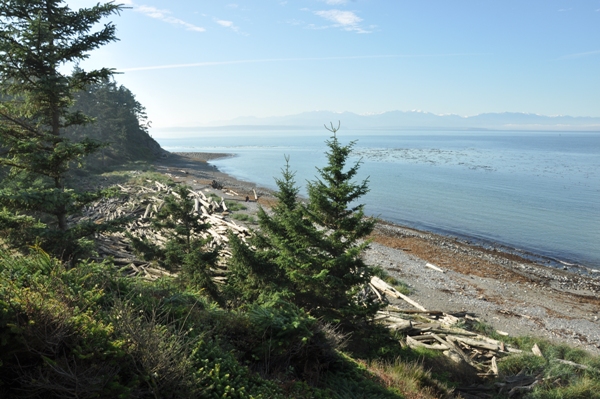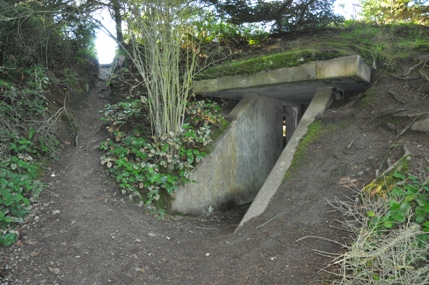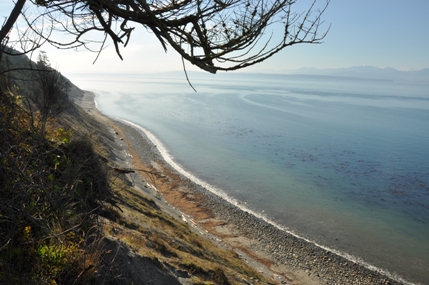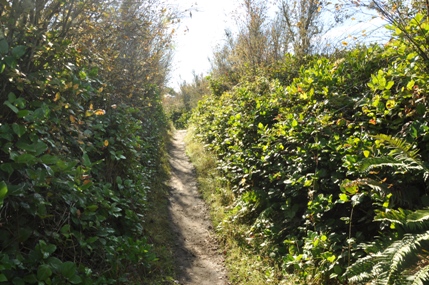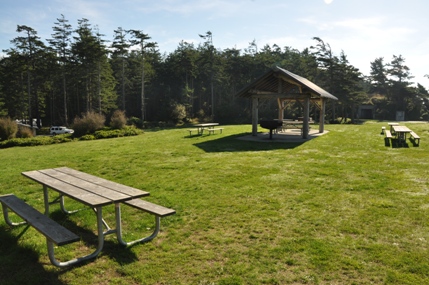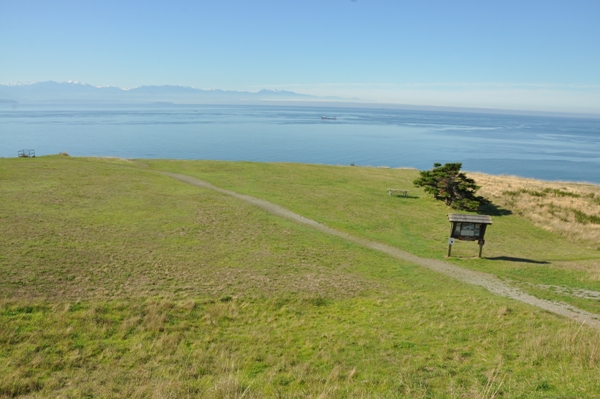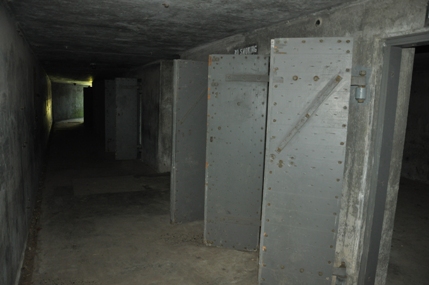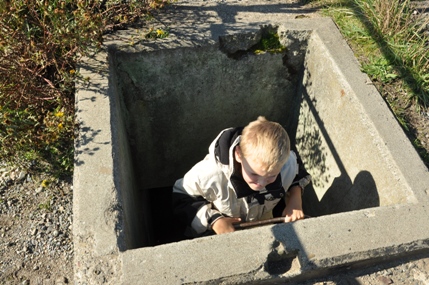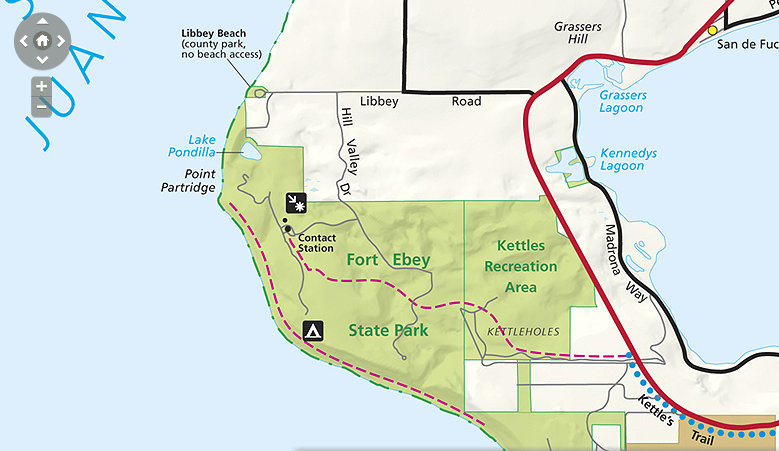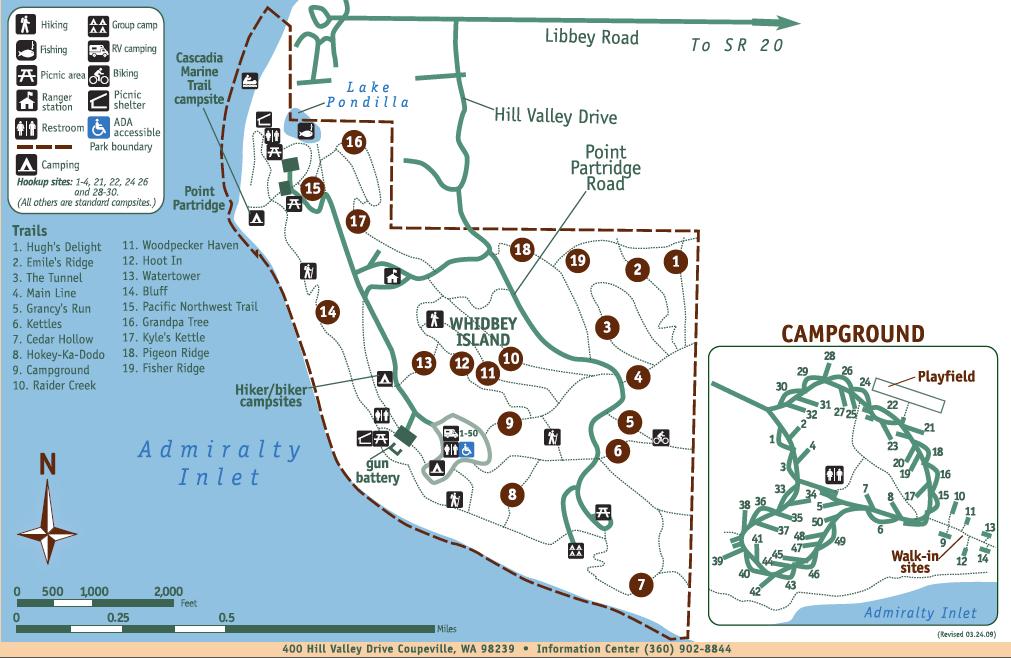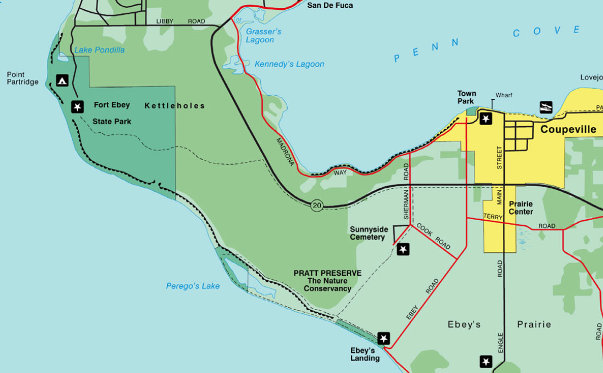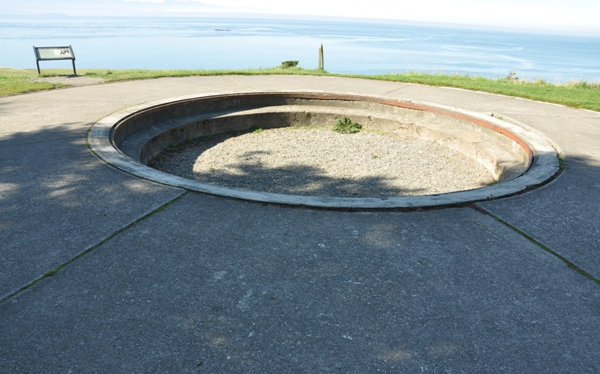 Gun Placement
Lake Pondilla
RV Campsite
Inside Battery 248
Point Partridge beach area
Bluff Trail views
Bluff Trail
Gun Battery Picnic Area
Gun Battery Field
Small bunker along the Bluff Trail
One of the many picnic areas