Shaw Island Loop Trip
Kayaking around Shaw Island has many highlights, including Friday Harbor, the Wasp Islands and three State Park islands with camping and hiking trails. This particular San Juan Islands kayak trip offers some of the safest waters available as you are generally protected from the stronger winds and currents. The Washington Ferries pass most of the route so the scenery at a general level can be viewed without kayaking, but of course you can't check out all the islands and nooks in a ferry boat. The loop is roughly 23 miles and can be paddled in two or three days. Here are links to the highlights, the islands:
WillhiteWeb.com - Washington Kayaking
The Jewel of The Nature Conservancy's efforts in the San Juan Islands, Yellow Island Nature Preserve preserves the island and the legacy of the original homesteaders. This 11 acre island is known for the best flower displays in the San Juans.
The entire 188 acre island is a state park with numerous campsites in gorgeous locations. A hiking trail covers much of the shoreline with views that could compete in the top 10 list for scenic trails in Washington.
Blind Island is a perfect lunch stop or campsite with superb views. Located between the Orcas Island Ferry Dock and the Shaw Island Dock, you will love watching the ferries pass by over and over. Every campsite has a view, you just have to debate which one is the best!
Turn Island is close to Friday Harbor, just 2 miles making it an easy destination for first time paddlers. The entire island is a state park with fabulous views and a hiking trail around the island.
Access
Take the ferry to Friday Harbor. A few blocks to the right of the ferry exit, there are 2 waterfront docks with a public park between them. Unload here but there is no overnight parking available. Take your vehicle up Spring Street (main drag), then left at the Y onto Argyle Avenue. Follow Argyle a few blocks to where the signs end for 8 hour parking. You are now on city streets that allow for 72 hour parking. Park on right on Argyle, then walk several blocks back to your boat at the waterfront.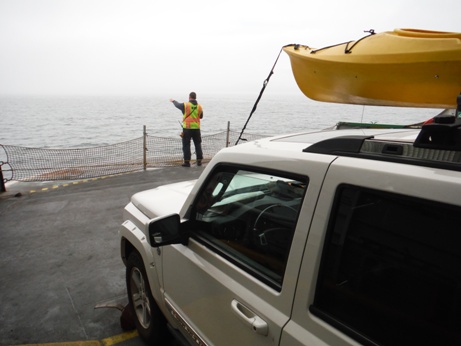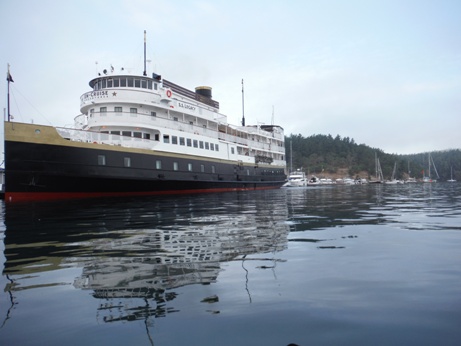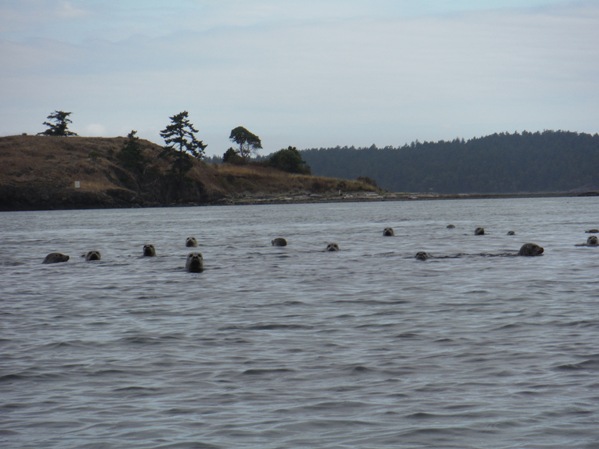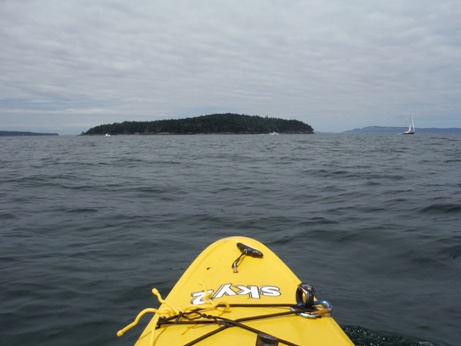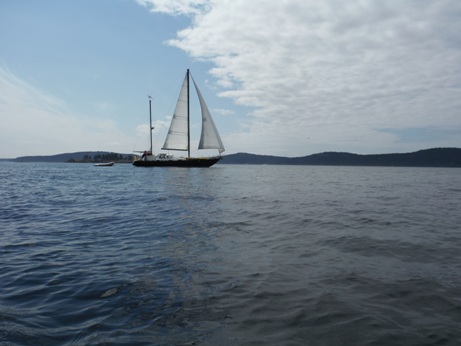 Heading to Jones Island
Boat in Friday Harbor
Seals in the Wasp Islands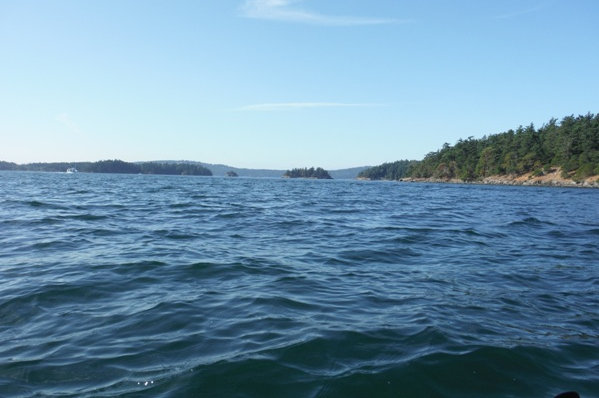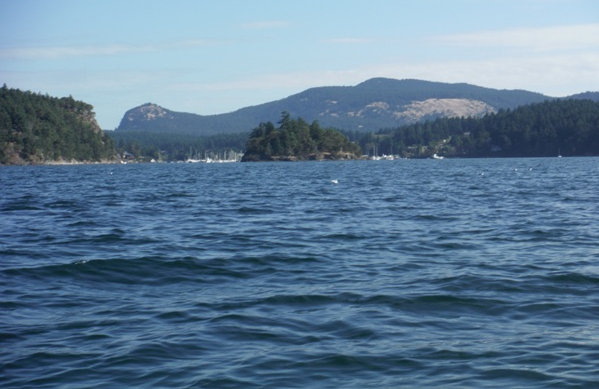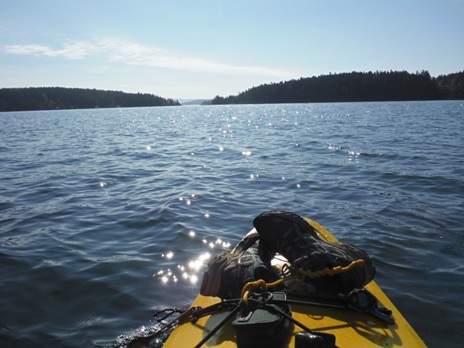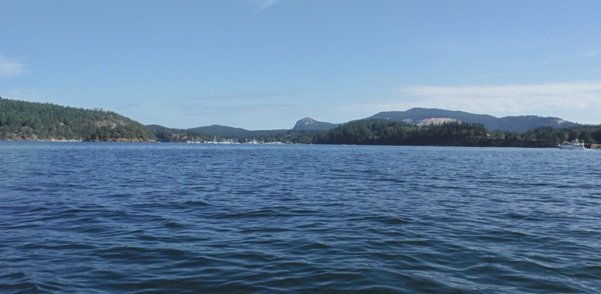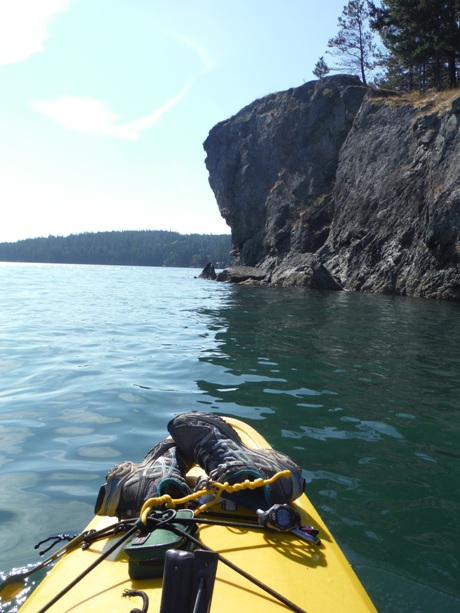 Deer Harbor, Fawn Island and Orcas Island
Wasp Islands from Deer Harbor area
Heading to Pole Pass
Deer Harbor
Nice boat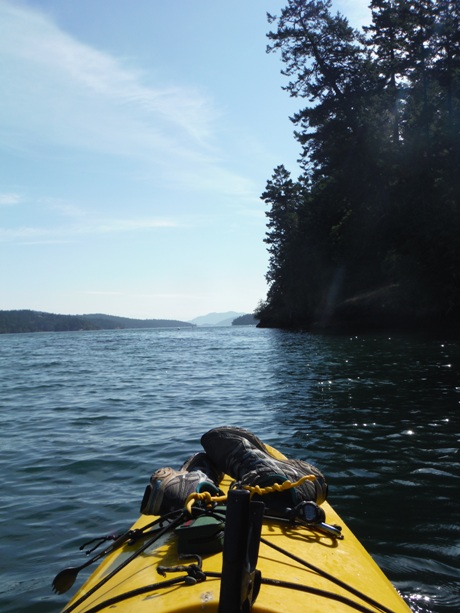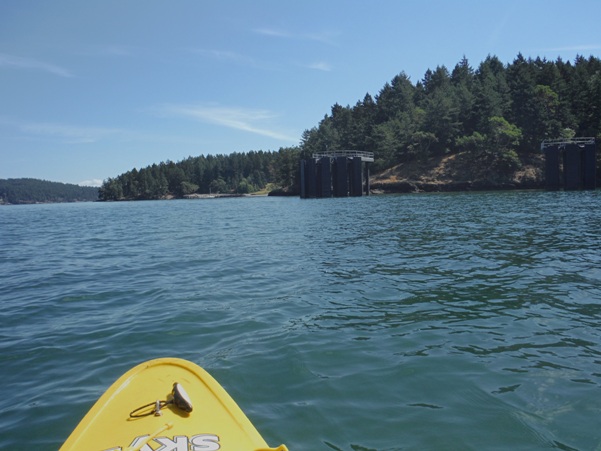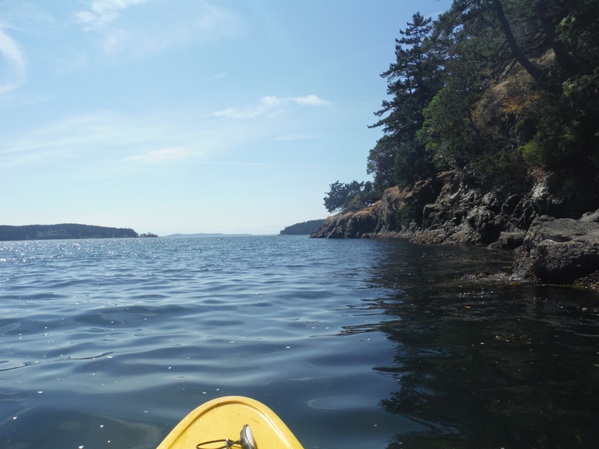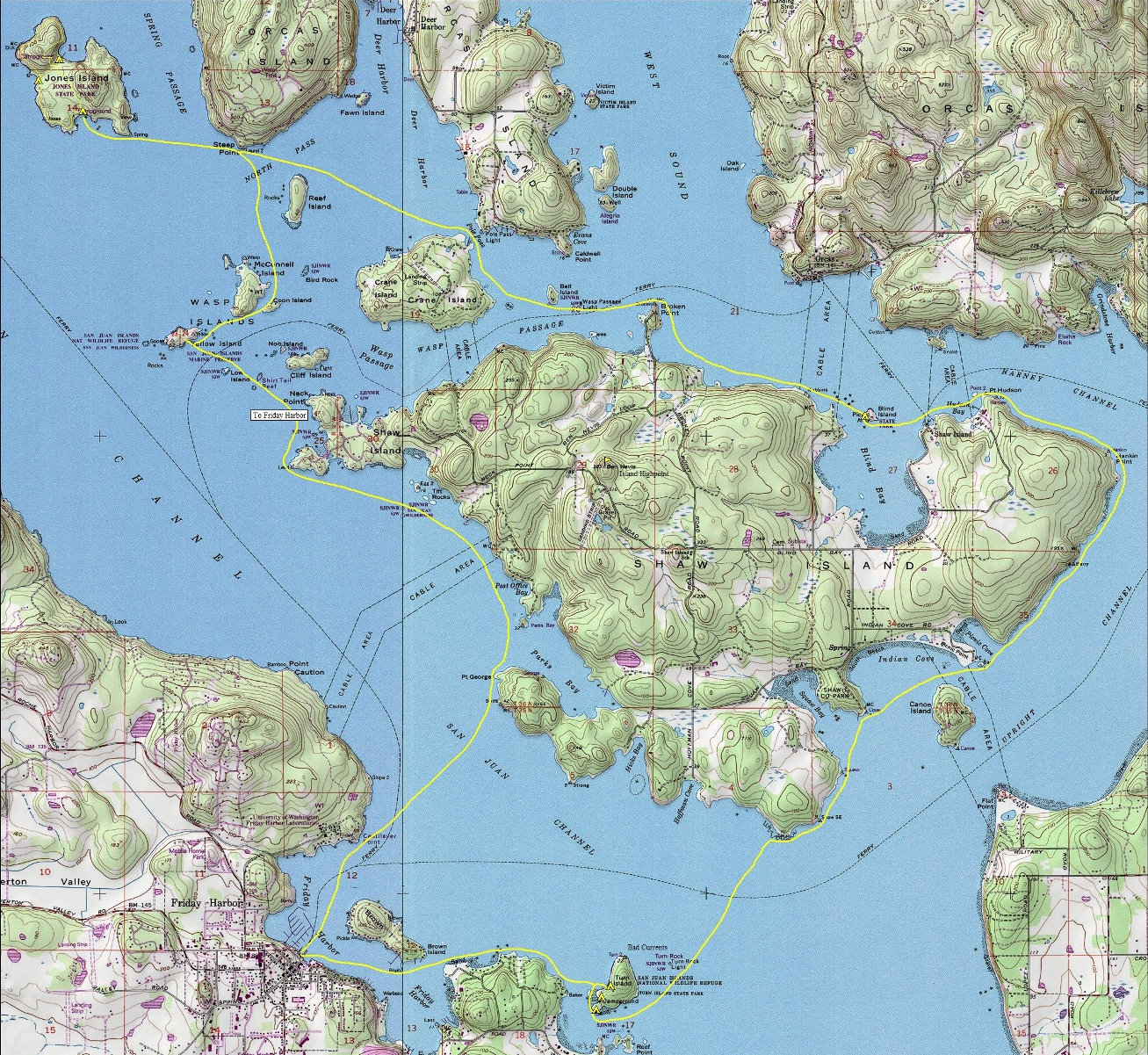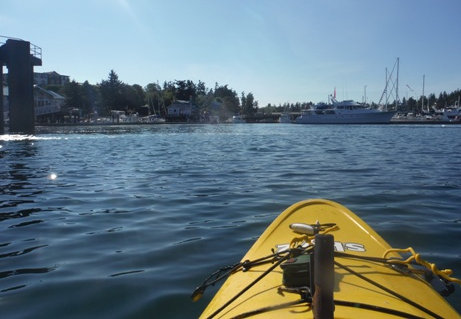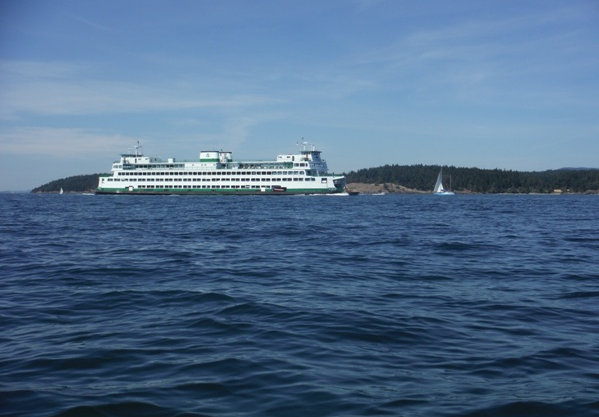 Near the Shaw Island ferry dock
In the Harney Channel next to Shaw Island
Washington State Ferry
In the Upright Channel next to Shaw Island
Near Canoe Island
Arrival back to Friday Harbor