Yellow Island Nature Preserve
The Yellow Island Nature Preserve is one of the most interesting places to visit in the San Juan Islands. The entire 11 acre island was sold to The Nature Conservancy to preserve the island and the legacy of the original homesteaders. The island can be viewed from some ferry runs, but ultimately the only way to land on shore is by small water craft. Since Yellow Island is only 6 miles from Friday Harbor, you can even find a tour leaving from Friday Harbor, a 20 minute trip. The island is known for its dramatic wildflower displays. In springtime the floral display is greater than that of any similar-sized area in the 170-island San Juan archipelago. The grasslands on Yellow Island are unique in the Puget Sound lowlands. An absence of historic grazing helped preserve the unusual diversity of native plants. This also prevented them from being overrun by non-native species. Yellow Island has land stewards and volunteers who live on Yellow Island year-round, although we saw nobody during our visit. A rustic driftwood cabin and outbuildings on the south side of the island are an interesting sight and the only asked location to land watercraft on the island. Come ashore there as both sand spits on each side of the island are used by seals. There are many other rules, no food or beverages, smoking, camping, pets, groups larger than 6 (without permission), no bathrooms, stay on established trails, and so on.
WillhiteWeb.com - Washington Kayaking
History
In 1979, Joe and Sally Hall chose to sell Yellow Island to the Conservancy because they wanted it to be preserved as it was when Sally's parents, Lew and Elizabeth "Tib" Dodd, homesteaded in 1947. When Lewis and Elizabeth Dodd bought the island in 1947, they were determined to live in peaceful coexistence with nature. An avid reader of Thoreau, Lewis Dodd strongly believed in self-sufficiency. After living in a tent for two years, he and Tib moved into a house, a small rustic cabin they built with beach-combed timber and rock. This distinctive landmark remains basically unaltered to this day. As the Dodds cultivated a small garden, planted a few fruit trees and grape vines and raised chickens and pigeons for meat, they left the islandís wealth of animals and plants largely undisturbed. Their years on the island were testimony to a lifestyle in harmony with nature. Today, a pair of bronze memorial plaques for the Dodds, their cabin and a few inconspicuous nature trails serve to remind us of Yellow Islandís former occupants.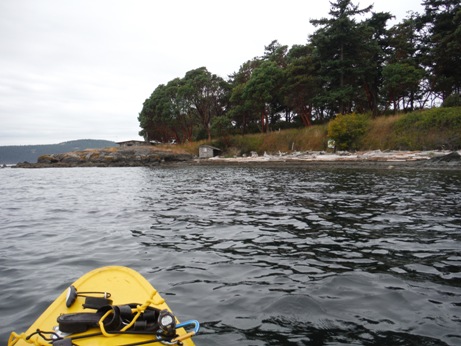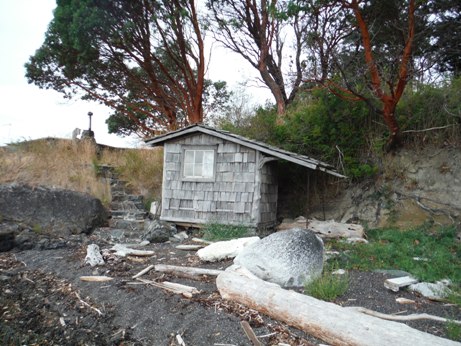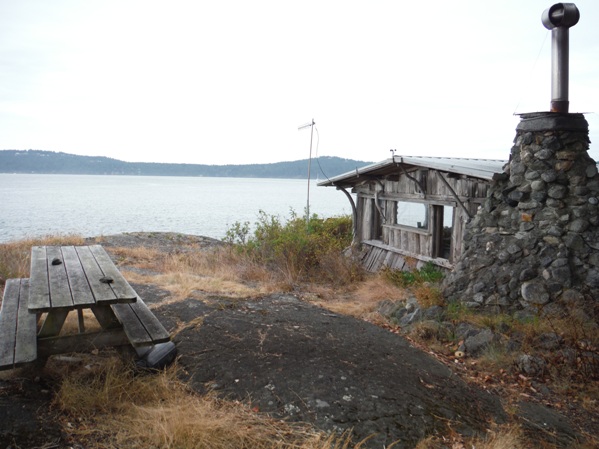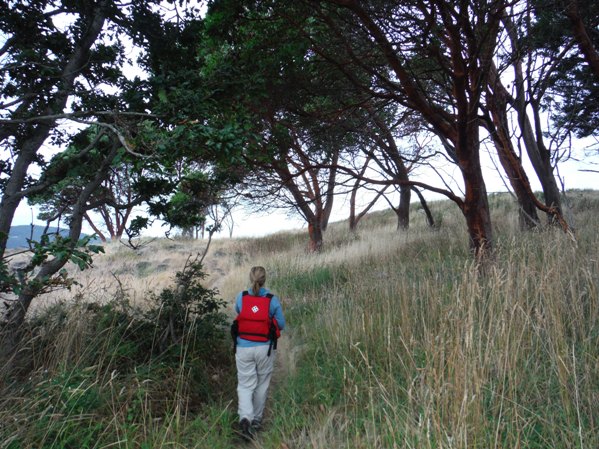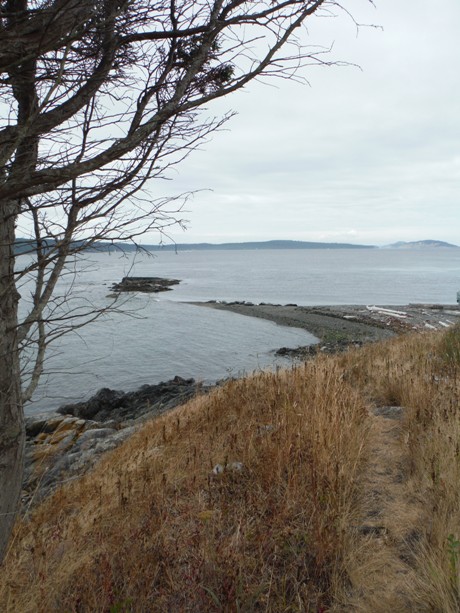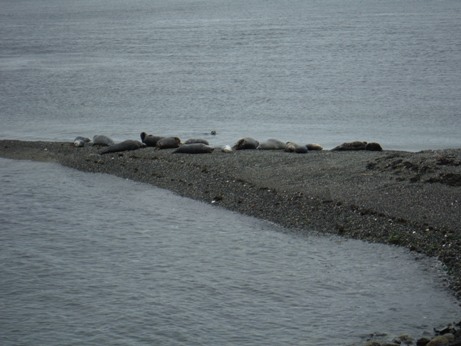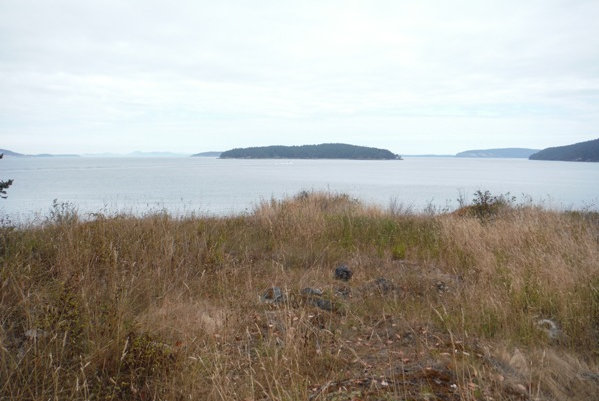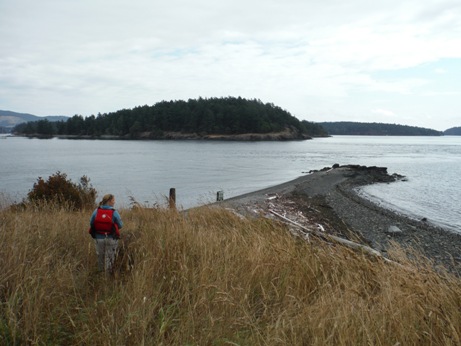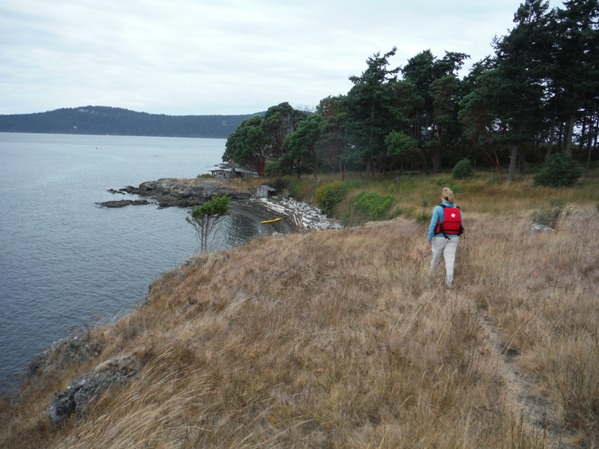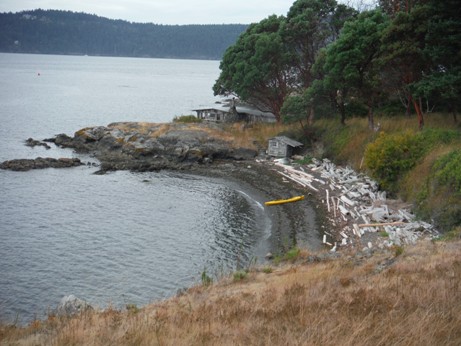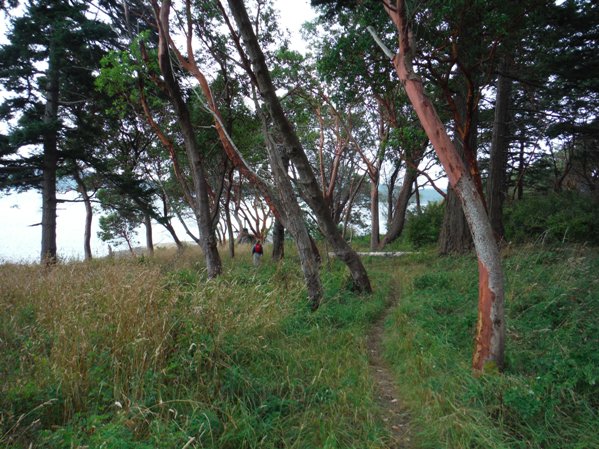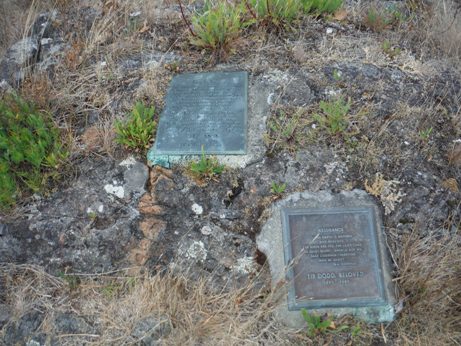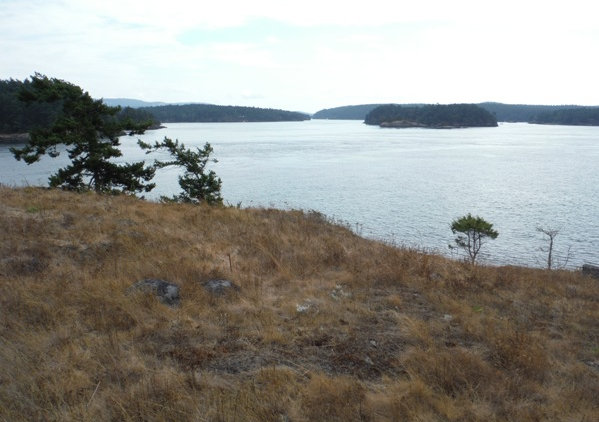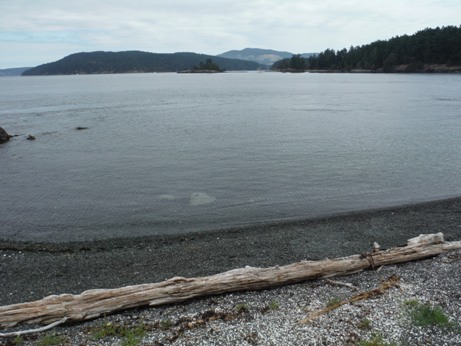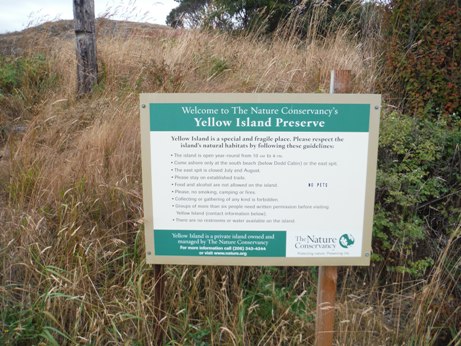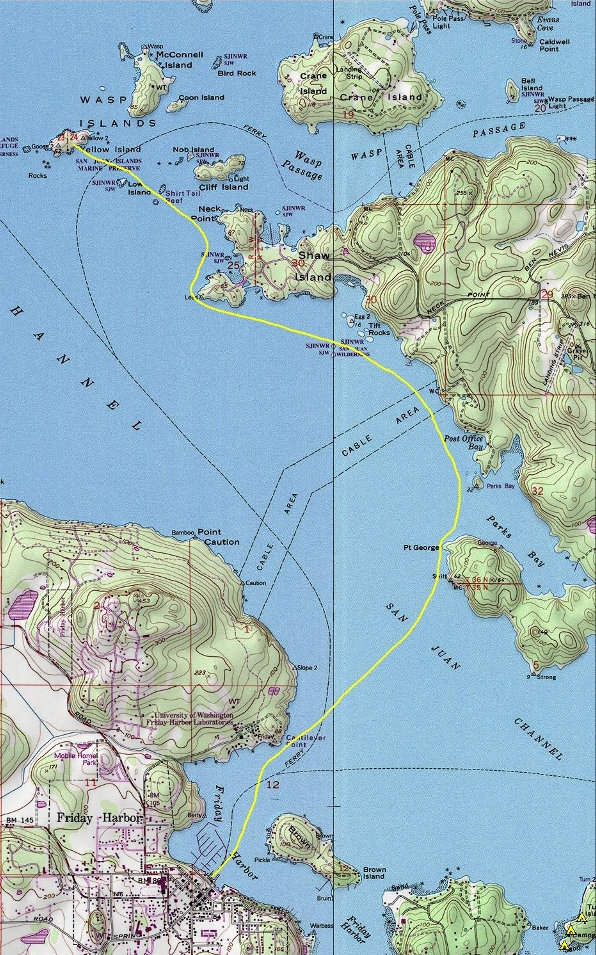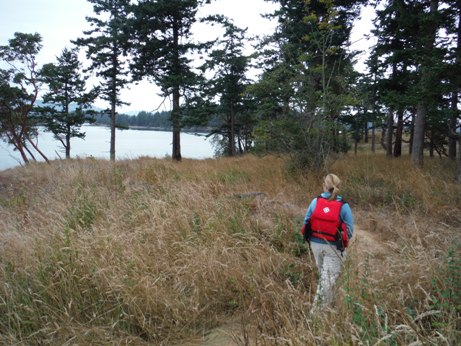 Yellow Island from a distance
Arriving on Yellow Island
Yellow Island out building
Lewis and Elizabeth Dodd homestead
Hiking the island loop trail
Eastern sand spit
Seals on the sand spit
View to Jones Island
McConnell Island view
Looking down to homestead beach and our kayak
Memorials to the homesteaders
Hiking trail
Views
Hiking the island loop trail
So many rules