Middle Teanaway Lookout Site
Distance: 2 miles to Middle Teanaway
Lookout Elevation: 3,400 feet
Elevation Gain: 800 feet
Access: Mostly paved, last mile on dirt
Teanaway Butte summit had a lookout but a lookout was also located about halfway up the mountain. This former lookout site is keeping many secrets for now, the footings have not been found. The site was called Middle Teanaway and numerous sources have been found. Based on the 1934 photo survey panoramas, this was a camp with a structure at least 10 feet high. The photos were at 15 feet above ground and the structue had a stove pipe. The spot had a commanding view over the South Teanaway Region. The following year in 1935, pictures were taken much higher up at the summit of Teanaway Butte as plans were being made to establish a lookout up there, probably once the road was completed to the top. That lookout location on top was labeled on the photos as Little Teanaway Butte. Five years later, in 1940, on the summit, the Forest Service did built an L-4 cab on a 10 foot tower.
From Highway 97, take the Teanaway Road to a left on the West Fork Teanaway, then a right onto the Middle Fork Teanaway roads. Following the Middle Fork Teanaway Road until the pavement ends and goes to dirt. In winter, this road of dirt can get very muddy. The unsigned turn for Road 230 is on the right. If you get to Indian Camp, you've gone too far. Park where road 230 turns off, there is lots of room. If you try to drive up the road, you'll hit a gate after the first bend, with signs saying no motorized vehicles.
Access:
Teanaway Butte
Follow the road up for around 2 miles to a ridge that has some breaks in the trees and is open in places. Just after passing a white post which marks a Township Line marker, there is a road to the right. This was the area of the Middle Teanaway Lookout. Several lookout enthusiasts have searched extensively all over the ridge for anything but found nothing conclusive.
Middle Teanaway Location
Washington Lookout Sites
Middle Teanaway - Looking Southwest - 1934
Middle Teanaway - Looking Southeast - 1934
Middle Teanaway - Looking North - 1934
Looking Southwest - 2015
Looking Southeast - 2015
Looking North - 2015
(Stovepipe in picture)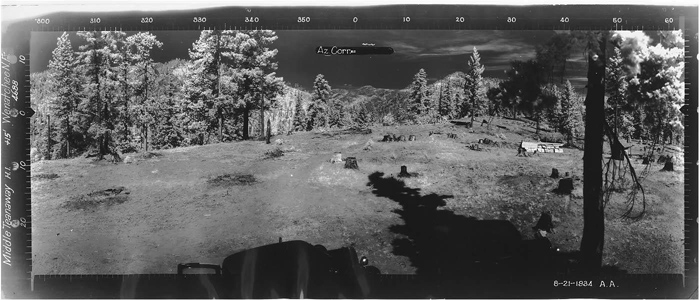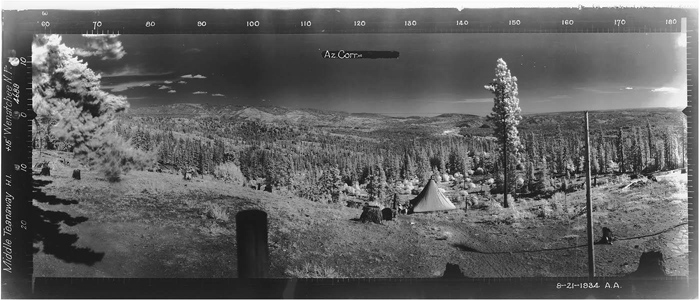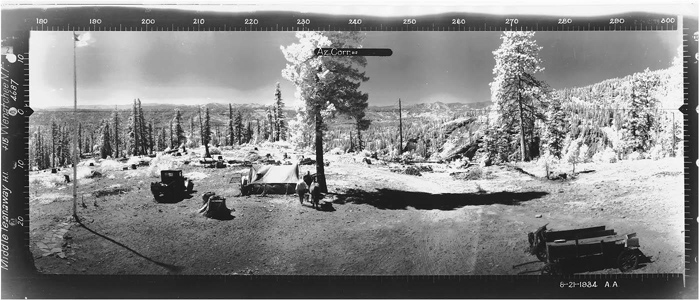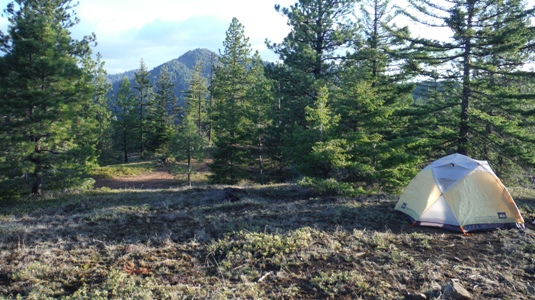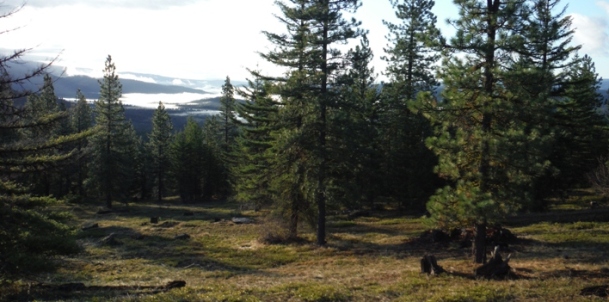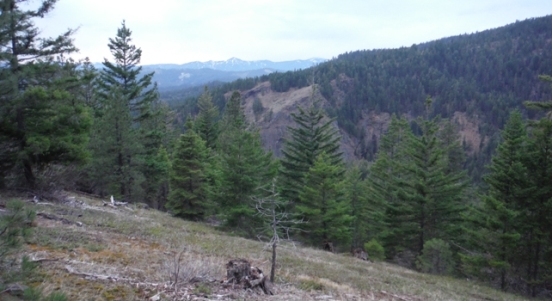 (Teanaway Butte in distance)
(Matching cliffs)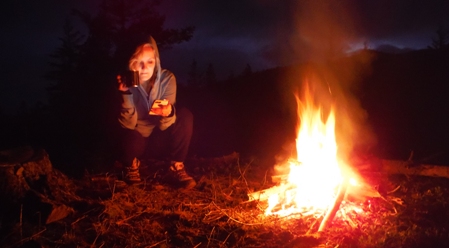 Enjoying a fire, a phone and hot chocolate at Middle Teanaway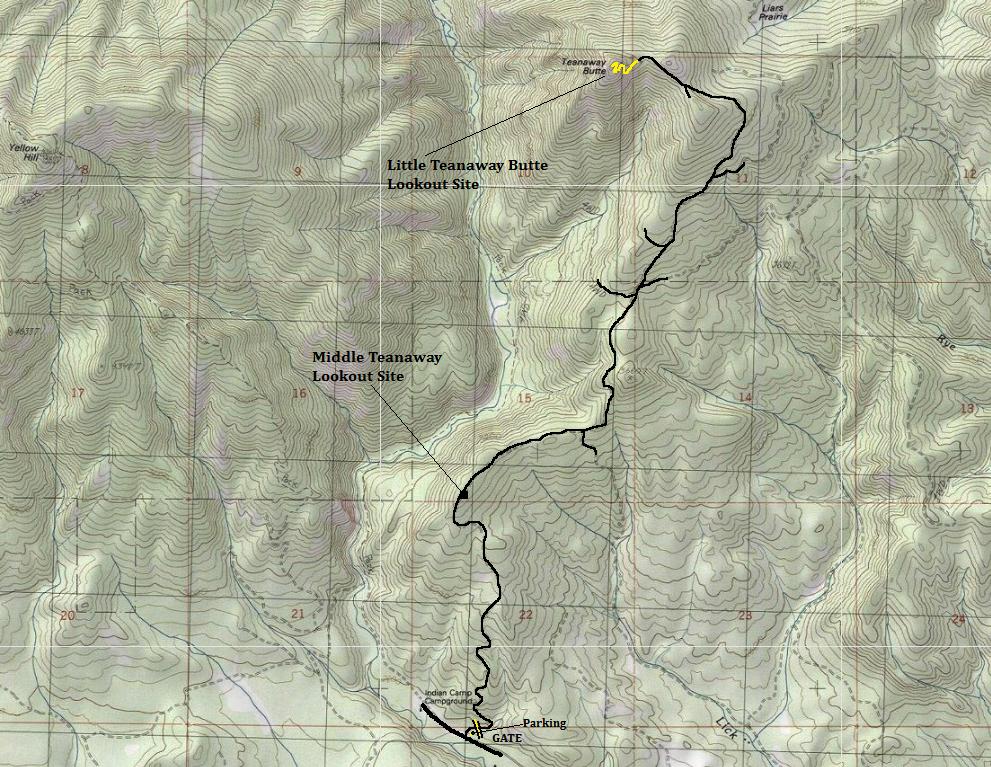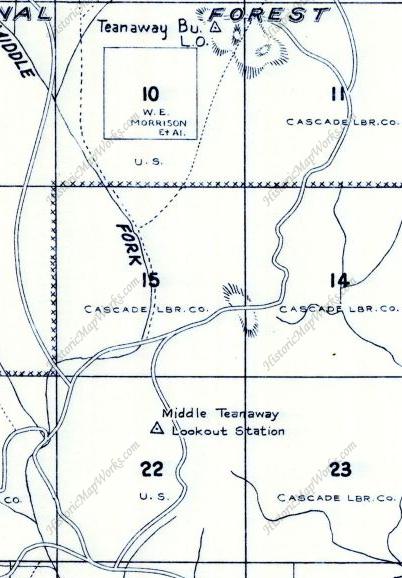 Metsker Maps in 1956 was showing both Teanaway Butte and Middle Teanaway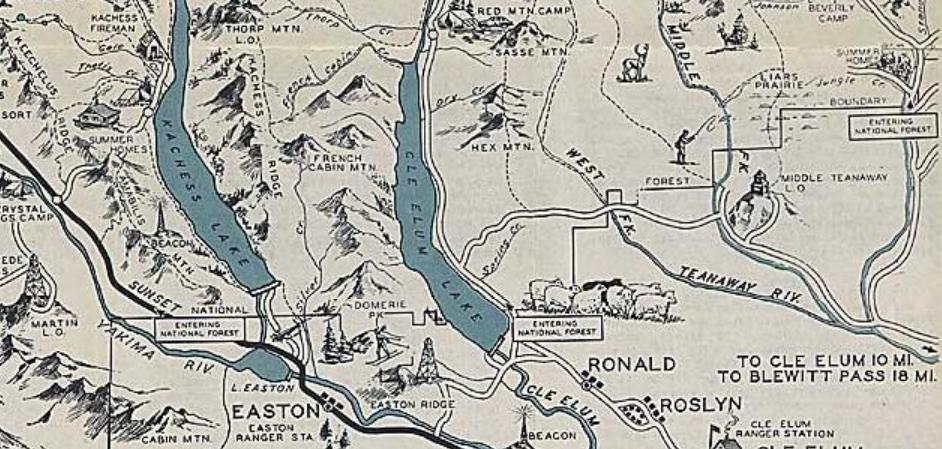 1936 Recreation map showing just Middle Teanaway Lookout south of the National Forest line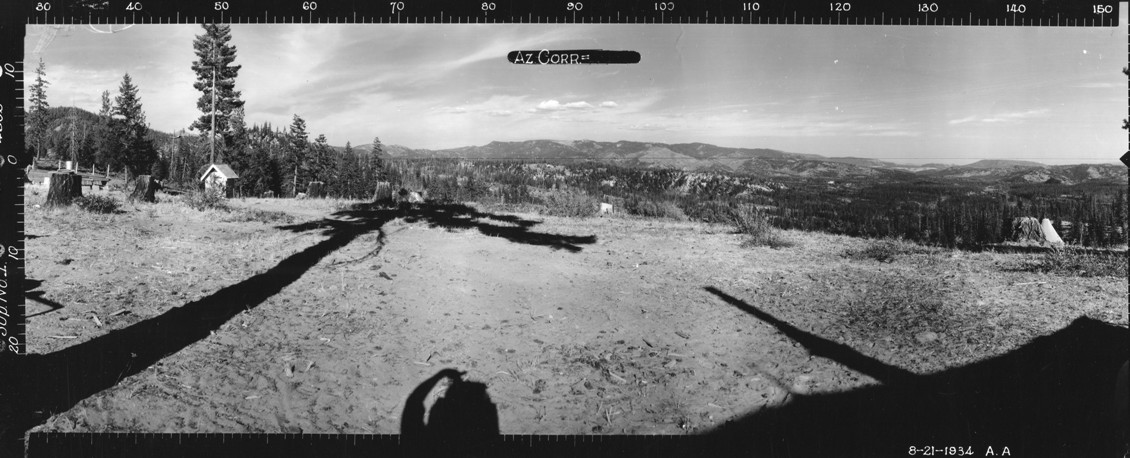 1934 Supplement One - Middle Teanaway Lookout from ground level looking Northeast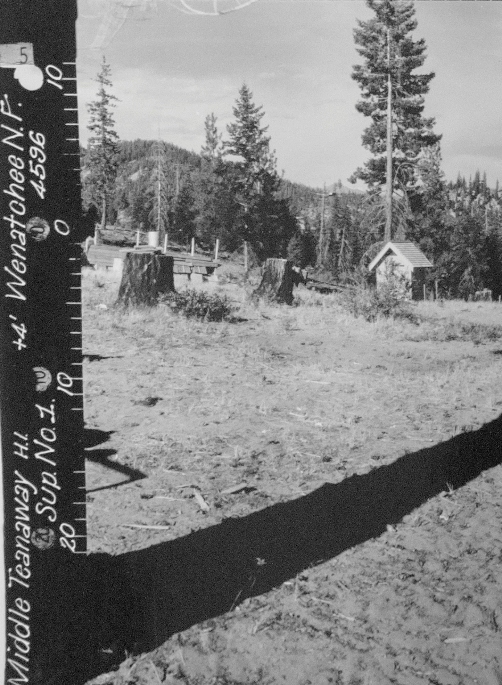 Far left of supplement one shot at 4 feet from ground east of structure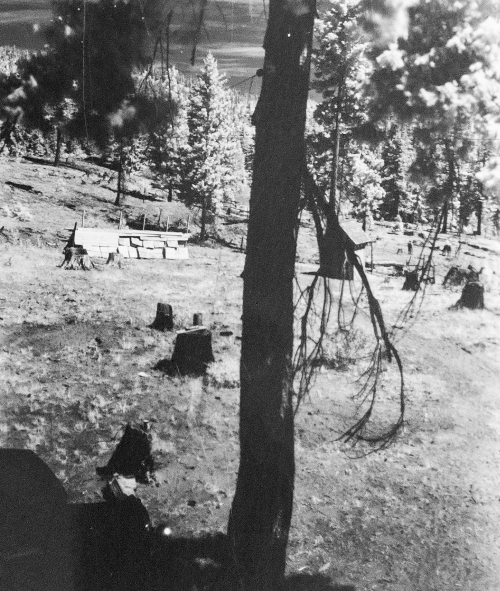 Far right side of North image at 15 feet above ground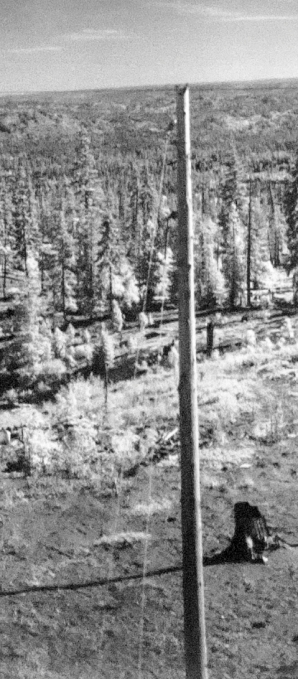 Flagpole 2
Flagpole 1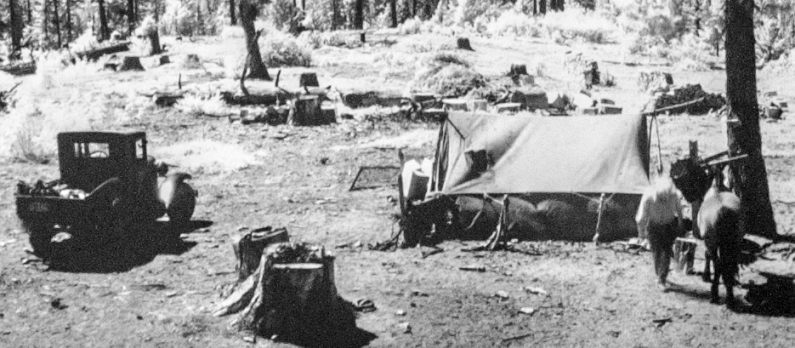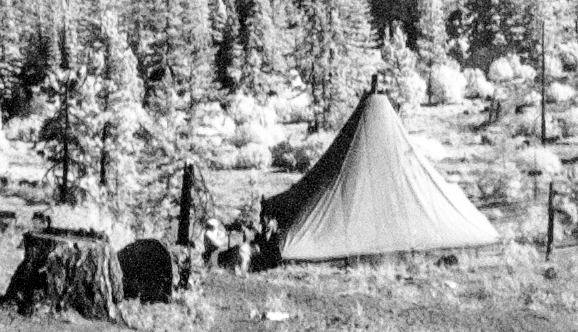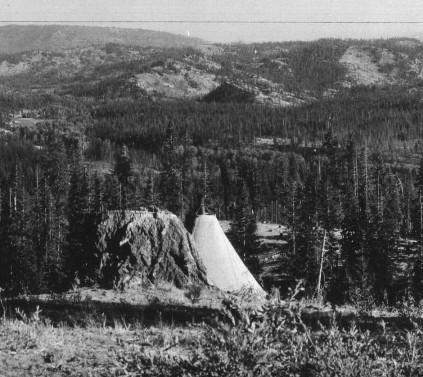 Tent in the SE view and maybe a person
Tent in the SE view as seen in the supplement shot
Stacks and stacks of firewood
Tent in the SW view with car, person, horse and firewood cutting area
Footings image to go here once found.....