Teanaway Butte Lookout Site
Distance: 4 miles to Teanaway Butte
Summit Elevation: 4,743 feet
Elevation Gain: 2,300 feet
Access: Mostly paved, last mile on dirt
Usually done in winter, Teanaway Butte is a popular snowshoe from either Jungle Creek or the Middle Fork near Indian Campground. Teanaway Butte is a Backcourt List peak, a 1,000 plus prominence peak, and the site of at least 2 former lookout sites. To walk the historic route, take the access from the Middle Fork which at the halfway point was the site of the original lookout, called Middle Teanaway. In 1935, pictures were taken up at the summit of Teanaway Butte as plans were being made to establish a lookout structure from there, many trees had been cut. Evidence suggests a firefinder was already there and maybe a crows nest tree. The 1935 pictures labeled the location as Little Teanaway Butte. Five years later, in 1940, on the summit, the Forest Service did built an L-4 cab on a 10 foot tower. In 1944, the summit tower was transferred to the State for fire duties. By the mid-1950's it was reported as abandoned and then destroyed in 1968.
From Highway 97, take the Teanaway Road to a left on the West Fork Teanaway, then a right onto the Middle Fork Teanaway roads. Following the Middle Fork Teanaway Road until the pavement ends and goes to dirt. In winter, this road of dirt can get very muddy. The unsigned turn for Road 230 is on the right. If you get to Indian Camp, you've gone too far. Park where road 230 turns off, there is lots of room. If you try to drive up the road, you'll hit a gate after the first bend, with signs saying no motorized vehicles.
Access:
Follow the road up for around 2 miles to a ridge that has some breaks in the trees and is open in places. Just after passing a white post which marks a Township Line marker, there is a road to the right. This was the area of the Middle Teanaway Lookout. To reach the summit, continue past Middle Teanaway as the road drops a slight bit. Stay on the main road, several side roads will veer off. The road hits the summit ridge and traverses the north side (which might have more snow than the rest of the route which is south facing). The final few hundred feet are on a hiking trail that switchbacks up. No road was built up this final steep section.
Route
Washington Lookout Sites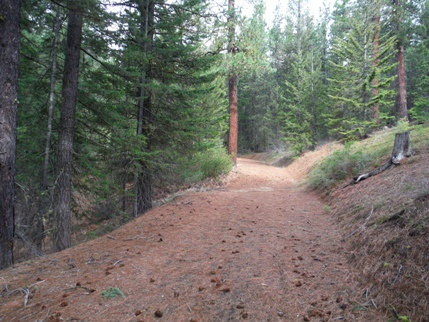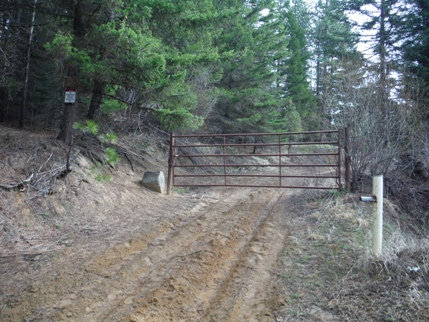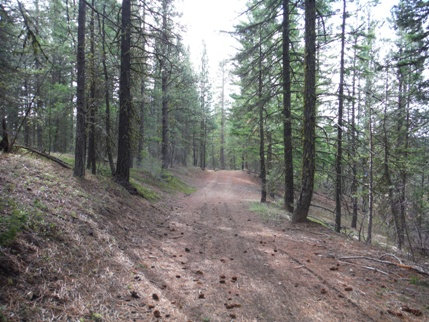 The road to Middle Teanaway....think of it as a wide trail.
Gate for Teanaway Butte
Little Teanaway Butte - Looking Southwest - 1935
Little Teanaway Butte - Looking Southeast - 1935
Little Teanaway Butte - Looking North - 1935
Looking Southwest - 2015
Looking Southeast - 2015
Looking North - 2015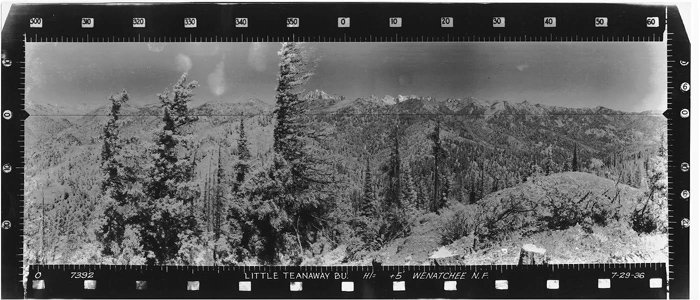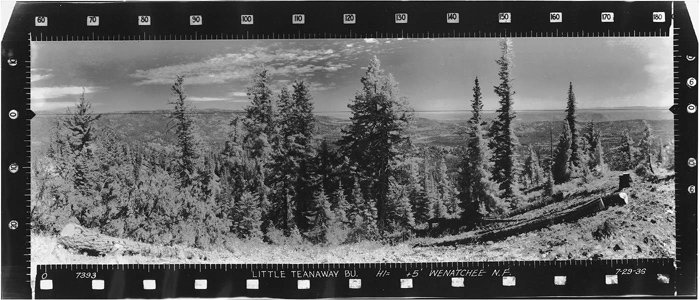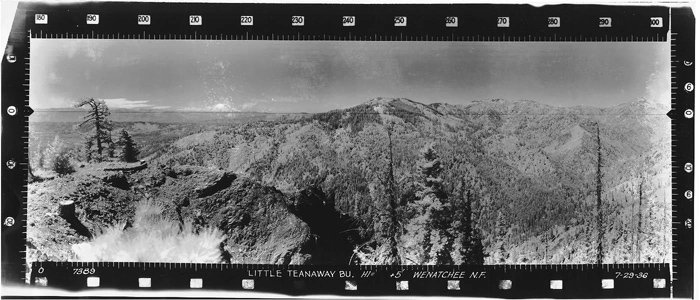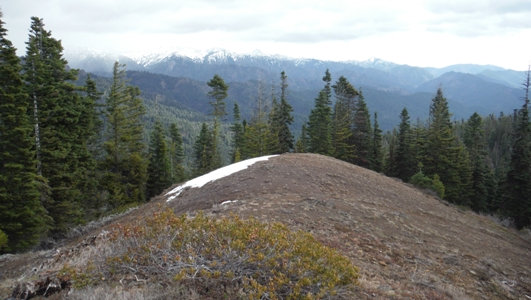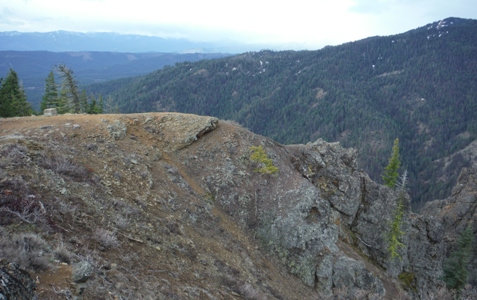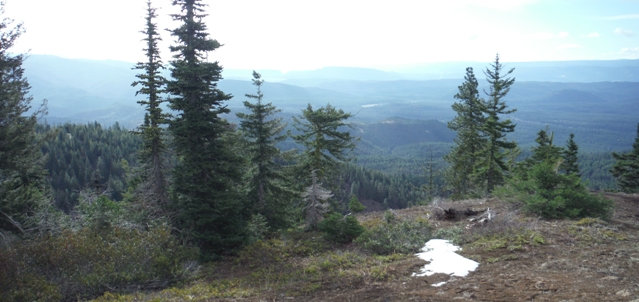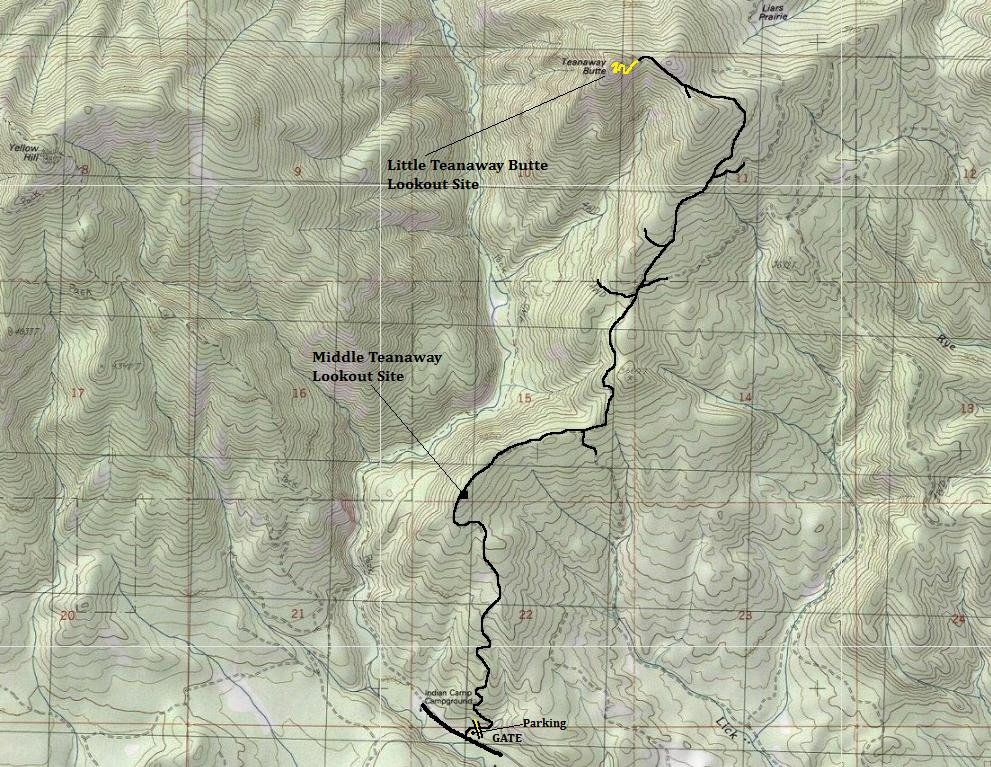 August 1940 Under Construction
Teanaway Butte in 1955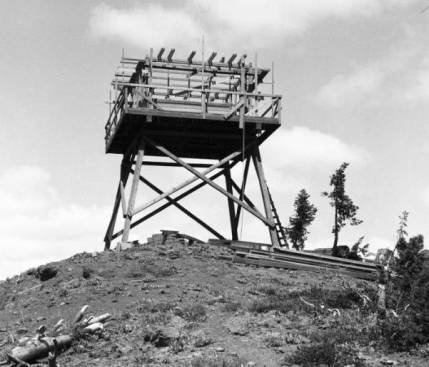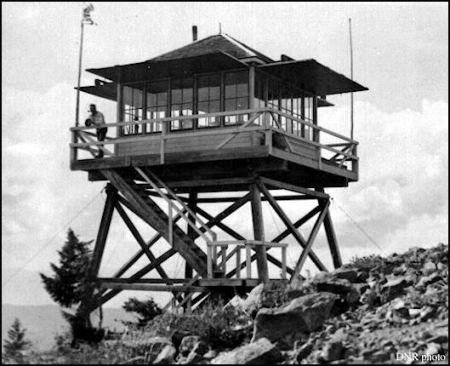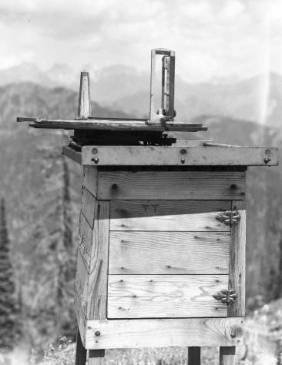 Old Teanaway Butte Firefinder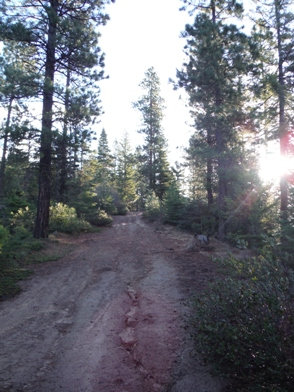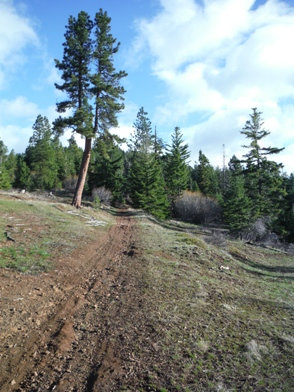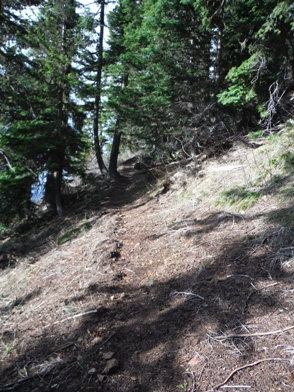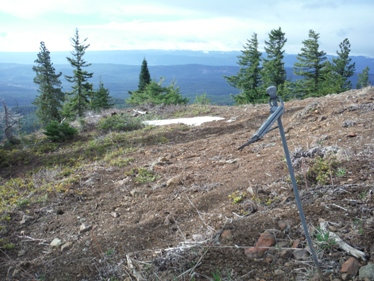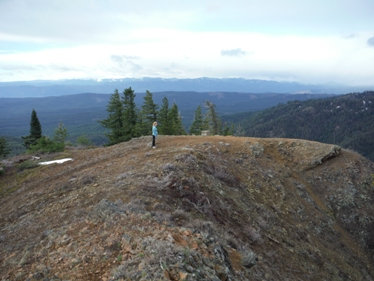 Final trail up Teanaway Butte
Road up Teanaway Butte
Road up Teanaway Butte
Lookout Footings
Anchor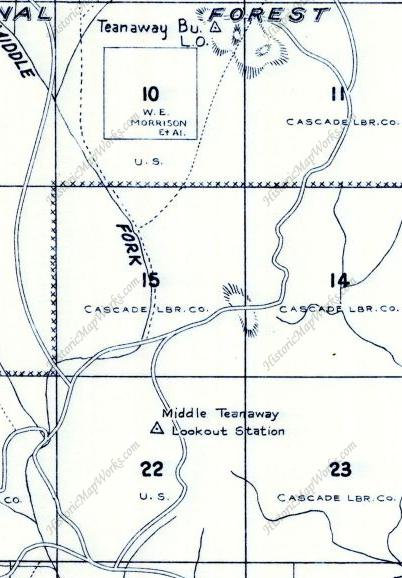 Metsker Maps in 1956 was showing both Teanaway Butte and Middle Teanaway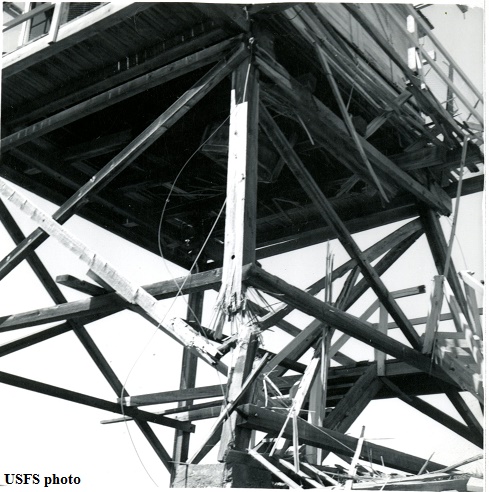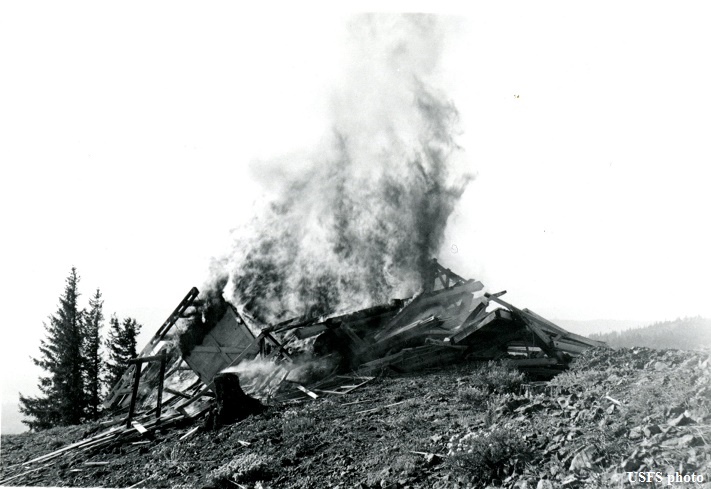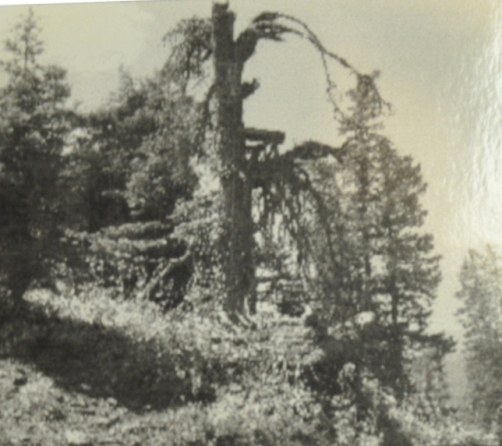 1968 burning of Teanaway Butte Lookout
July 16, 1940 Under Construction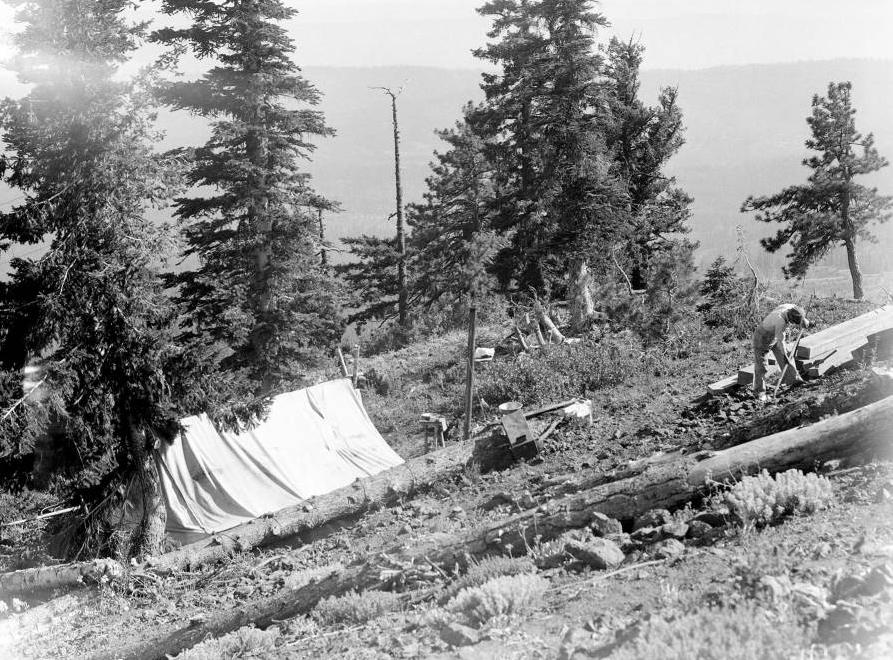 Teanaway Butte in 1968
Reported to be Teanaway Butte crows nest in 2004 (Photo by Irene Potter)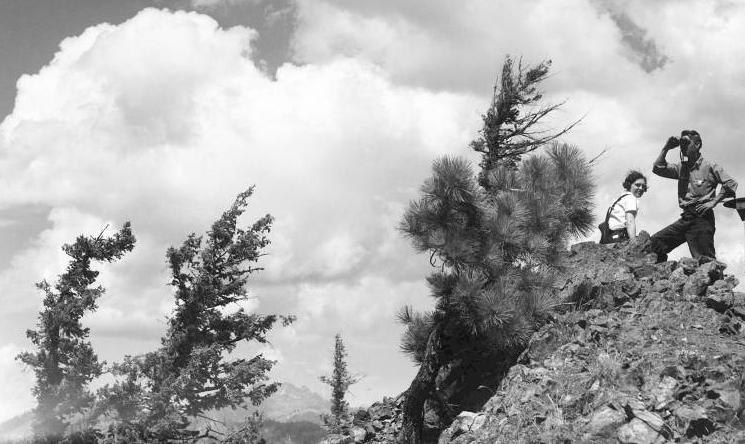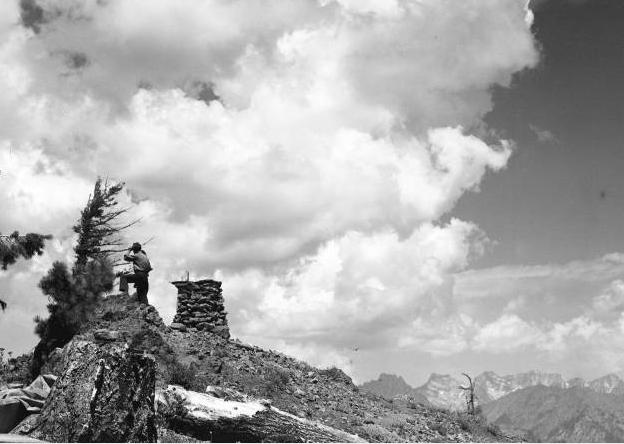 Cecil Nichols and wife in July 1940
Cecil Nichols and wife in July 1940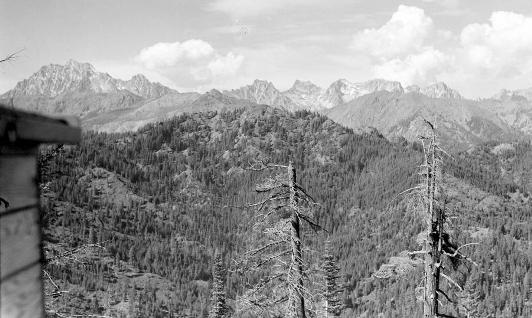 Looking north July 16, 1940