Buck Creek Firefinder
The Kresek Lookout Inventory says that Suntop Lookout had a patrol point as part of its use, located 1.5 miles south. The Spring/Fish book gave it the name Buck Creek Firefinder. I was uncertain of this location until visiting the Seattle National Archives looking at the Osborne Photo Survey panoramics. Suntop had the standard 3 panoramics taken in 1934 along with 2 supplement panoramas. One of these supplements was taken from a highpoint 1.5 miles south of Suntop. The image is highly likely taken from the patrol point, where a firefinder was said to be located.
Elevation: 5,440+ feet
Distance: Around one mile
Elevation Gain: 650 feet
Access: Good gravel road
Washington Lookout Sites
Location Today
The highpoint is just a few feet off the Suntop Ridge Trail. Just before reaching the spot, a newer trail traverses around the east side of the knob. But the old trail up and over is still easy to follow if you are looking. At the summit, the dirt has been stomped so much over the years there is no vegetation. With the use of a metal detector, we made some effort to locate the stub of a firefinder post or metal nails but found nothing. Views are overgrowing fast as the burn area has recovered since the 1934 image.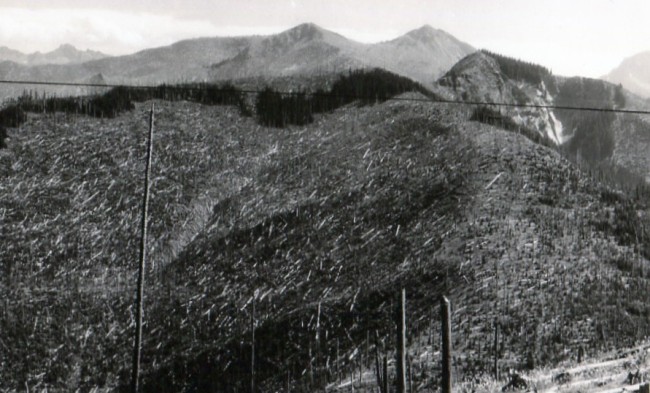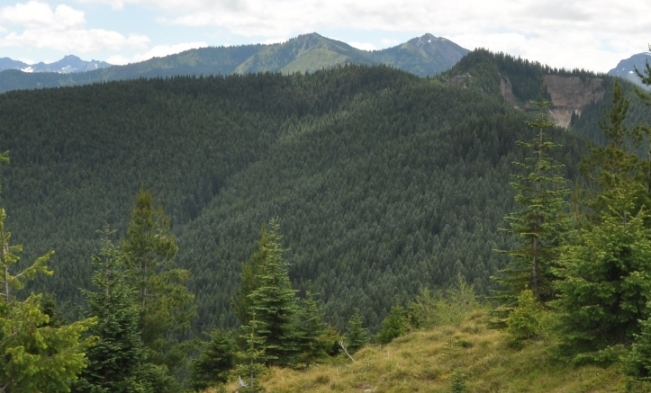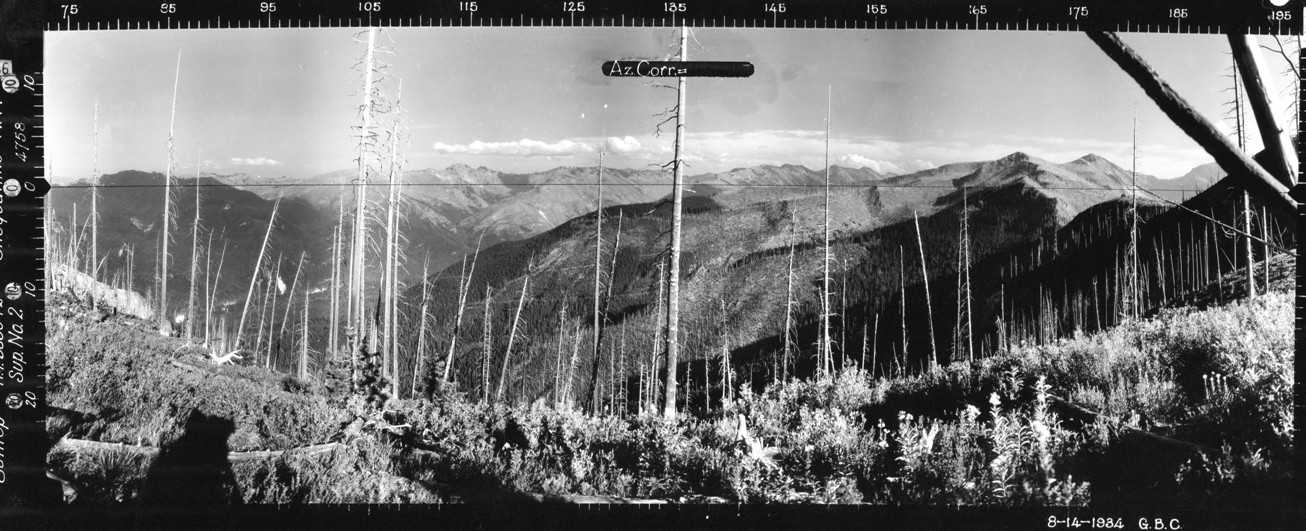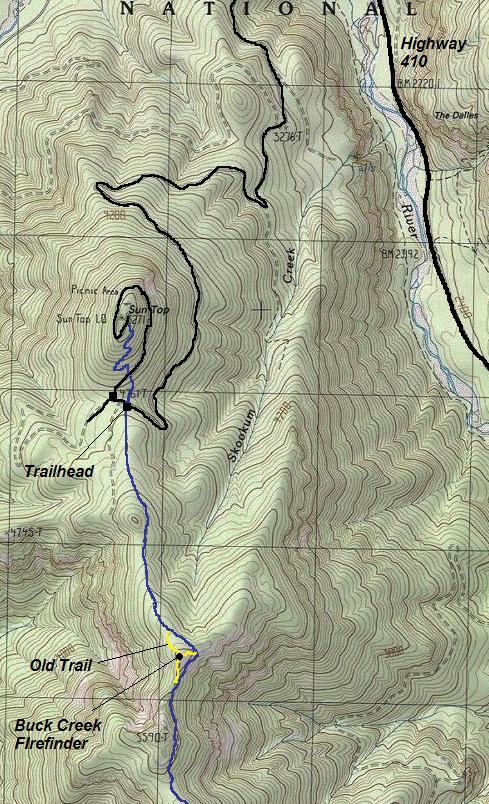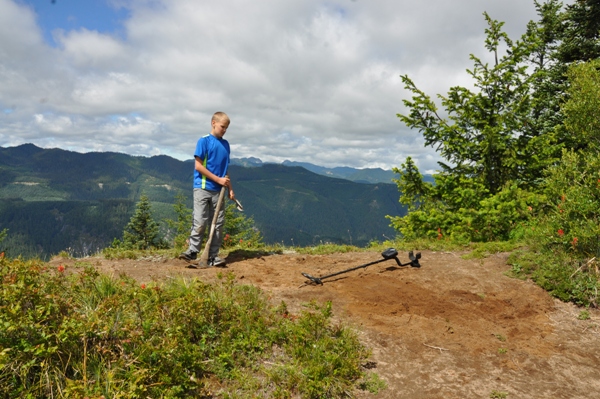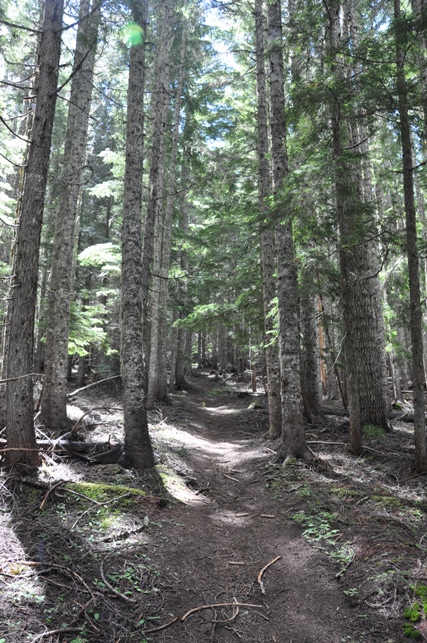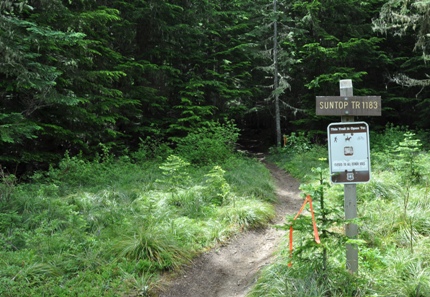 Tree got in the way
Looking Southeast in 2016 with forest returning
Looking Southeast on August 14, 1934
Shadows in bottom left and wood in top right seem to hint of something.
Slide Mountain as shown in 1934 image, I had to drop down a bit to get the view between trees
Looking for any clues in the dirt
Suntop Ridge Trail
Buck Creek Firefinder location as seen from Suntop Lookout
1934 with major burn damage
2016 after trees have grown back - note the strip of older trees still noticeable
Peak 5590
Here
Looking Southwest from the Buck Creek Firefinder
1937 Recreation Map showing the Suntop Trail extending south almost to Mt. Rainier National Park
Lookouts shown on this section of map:
Sun Top Lookout
Clear West Peak Lookout
Bearhead Mountain Lookout
Noble Knob Lookout
Pyramid Peak Lookout
Raven Roost Lookout
Norse Peak Lookout

Mount Rainier area from Buck Creek Firefinder
Found this at the summit...not sure what it is