From Enumclaw, take 410 for 24 miles to a right turn on FR 73 (Huckleberry Creek Road). Drive 1.5 miles to the Sun Top Sno-Park. If summer, turn left on FR #7315 and follow it 5 miles to the saddle south of the summit. Here is another gate that is often closed. If open, drive up. If closed, walk the road or take a short half mile trail up the south side to the summit.
WillhiteWeb.com
Sun Top Lookout
Ski it, hike it, bike it, snowshoe it or just drive it. Sun Top is a mountain for everyone. Sun Topís summit has a lookout building, picnic tables and a stunning view of Mt. Rainier. Perfectly perched between Huckleberry Creek and White River, Sun Top is the start of a wedge that reaches all the way to Sunrise inside the National Park. The road is often groomed for cross-country skiing.
Distance: 0 to 5.5 miles
Summit Elevation: 5,271 feet
Elevation Gain: 0 to 2,900 feet
Access: Good Gravel
Access: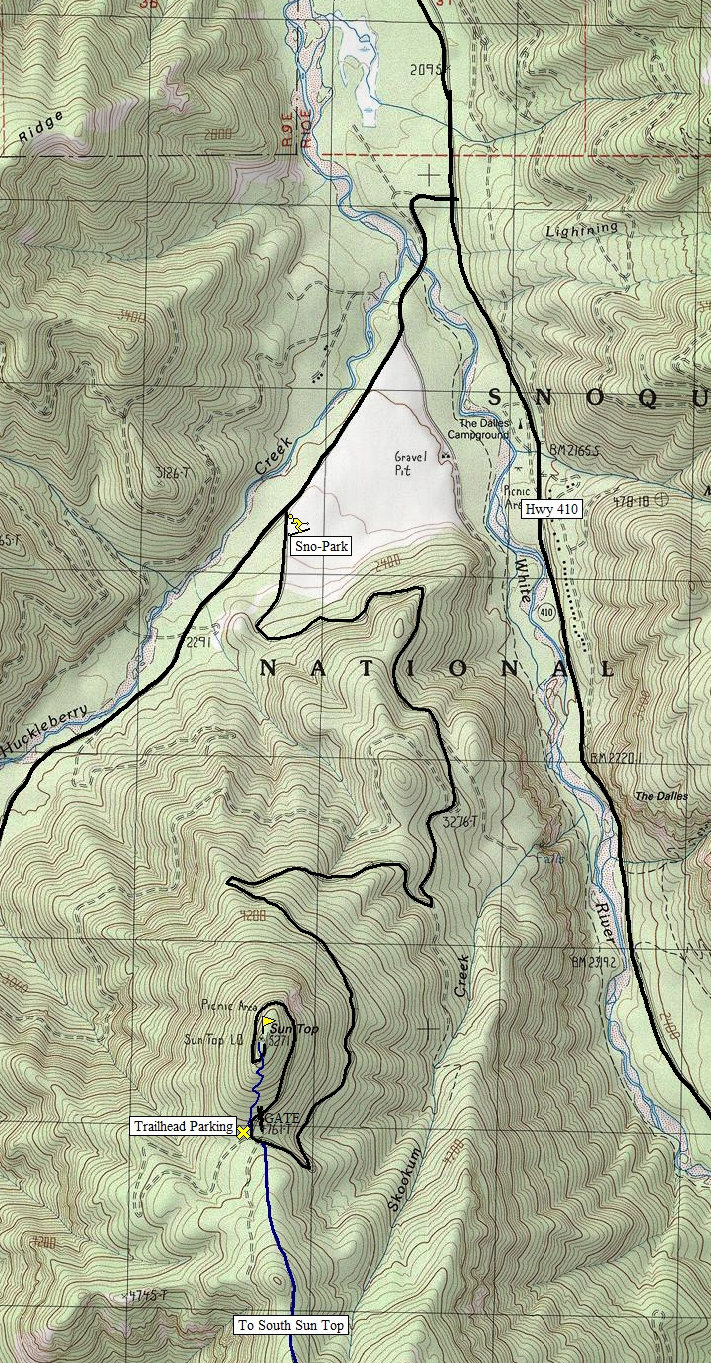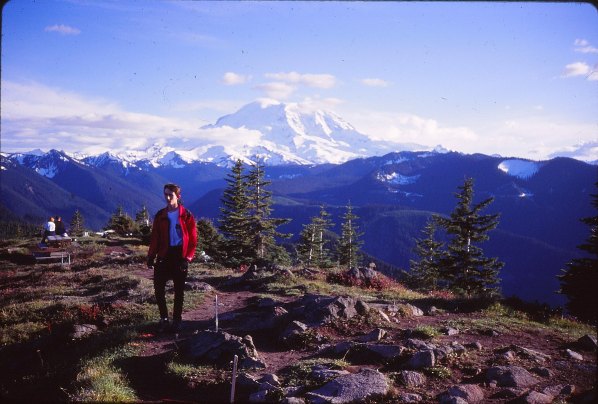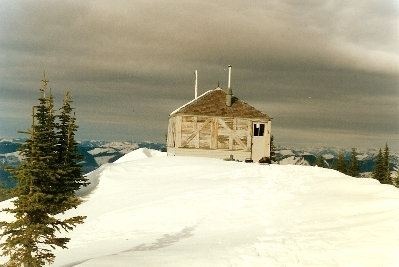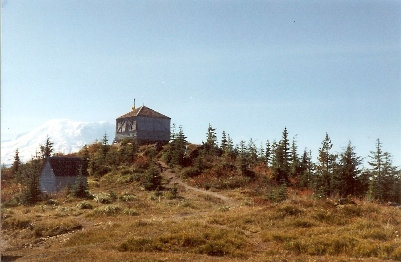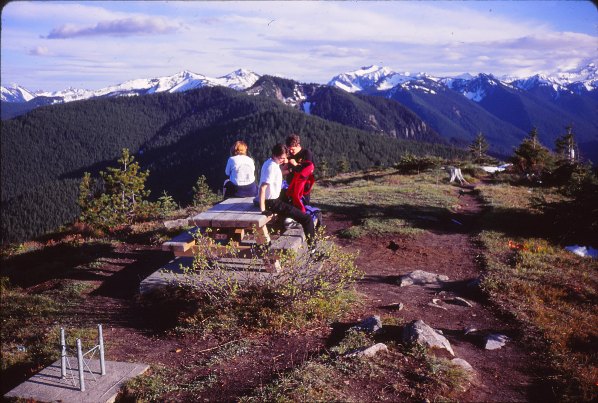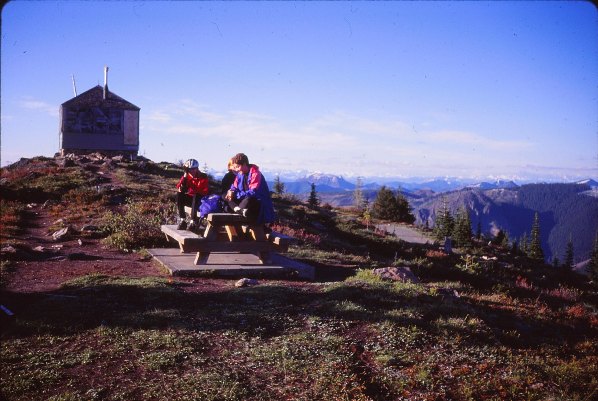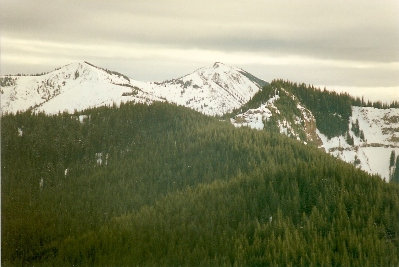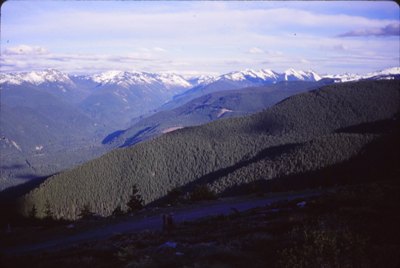 Looking south toward Slide Mountain
White River Valley
Sun Top view north 1998
Sun Top view
Sun Top Lookout in winter January 16, 1998
Sun Top Lookout in summer 1999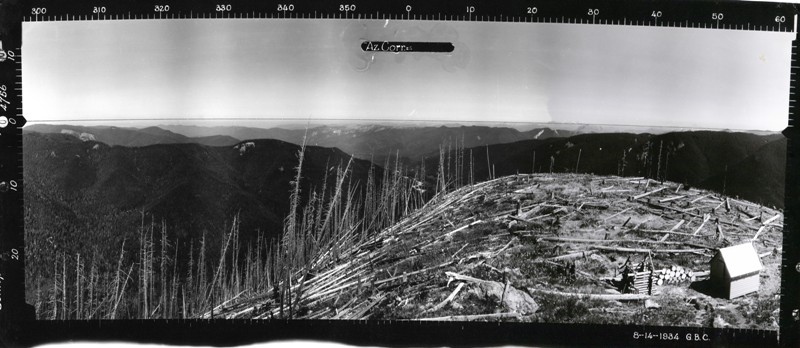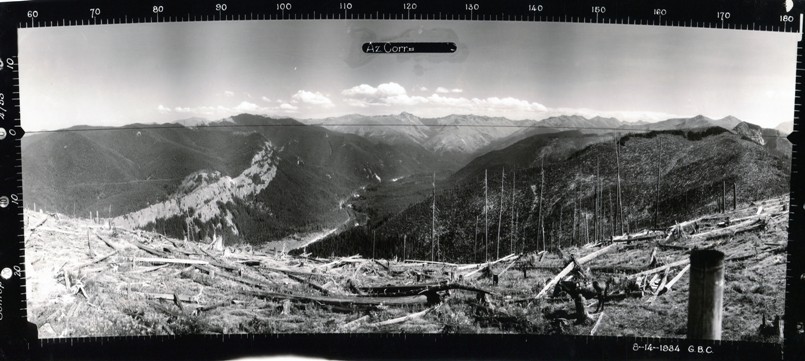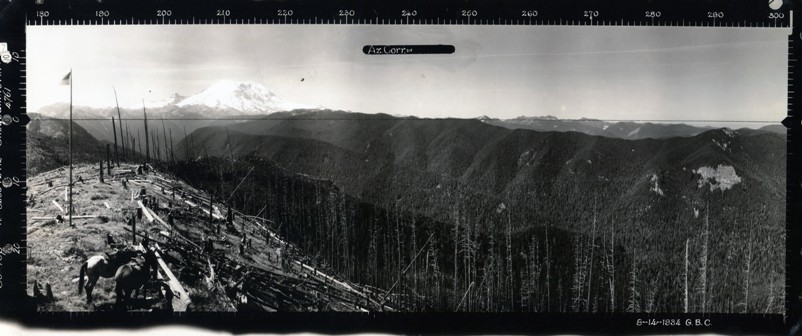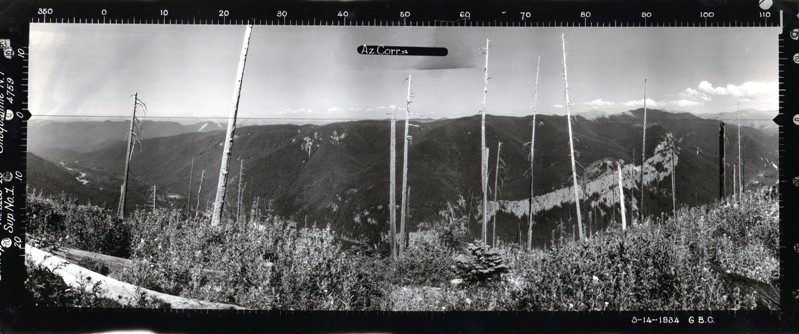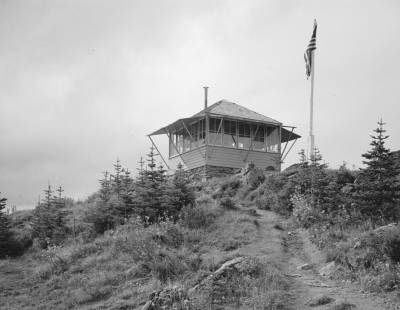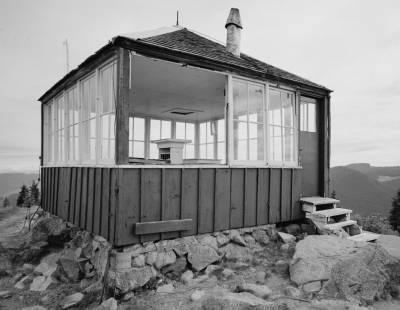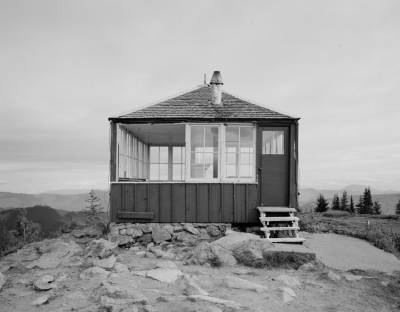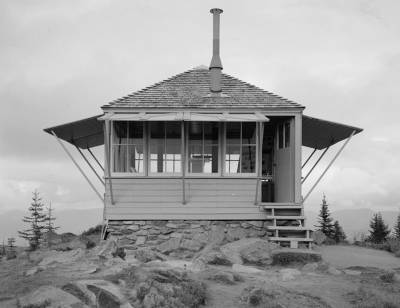 The present L-4 cab was built in 1934. It is on the National Historic Lookout Register, used for emergency purposes. A patrol point was said to also be part of this lookout located 1.5 miles south, sometimes called the Buck Creek Firefinder. Along with the 3 panoramic (and one supplement) photos taken in 1934 at the Suntop lookout, another supplement photo was taken from the patrol point, giving us the exact location (see link below).

Lookout History: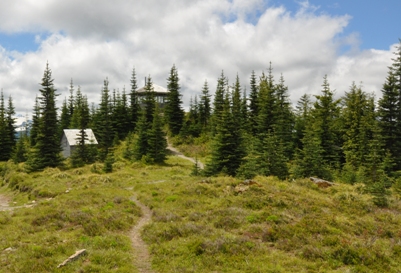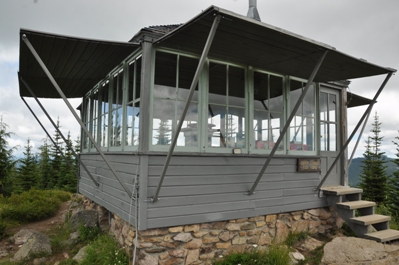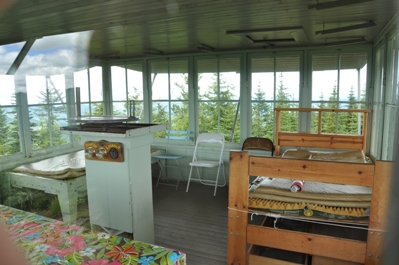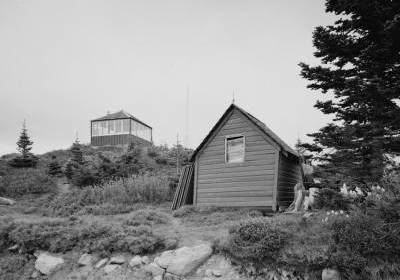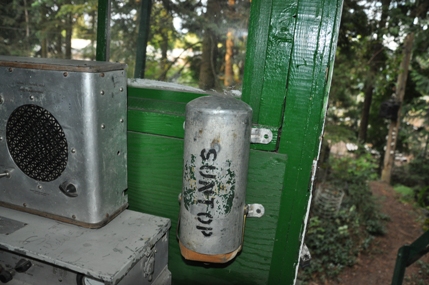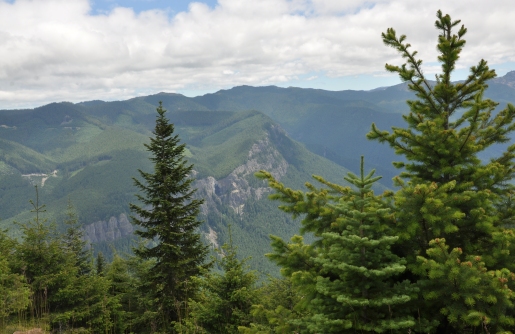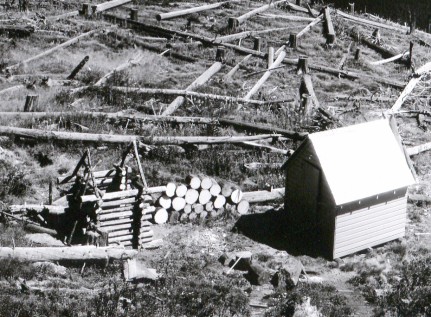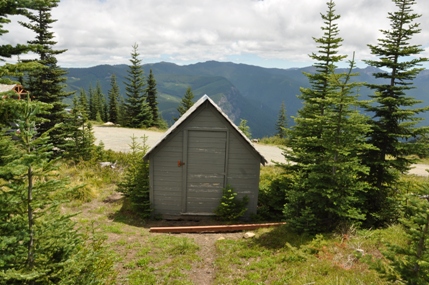 Sun Top Lookout in summer 2016
Sun Top Lookout in 2016
View North 8-14-1934
View Southeast 8-14-1934
View Southwest 8-14-1934
View Northeast (nearby lookout)8-14-1934
Shed in the 1934 North Panoramic
Shed in 2016
Item in the Fire Lookout Museum in Spokane
1988
1989 after rehabilitation
1988 south side front entrance
October 1989 after rehabilitation
Inside 2016
Sun Top 2016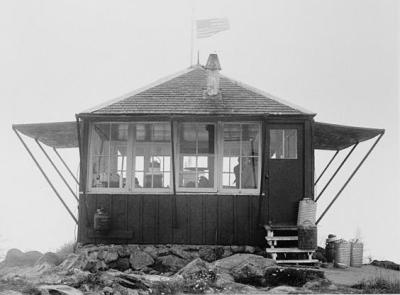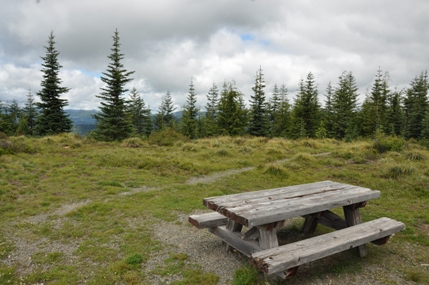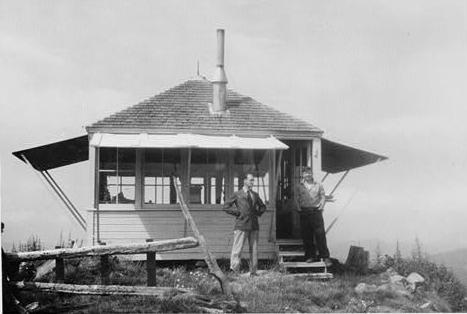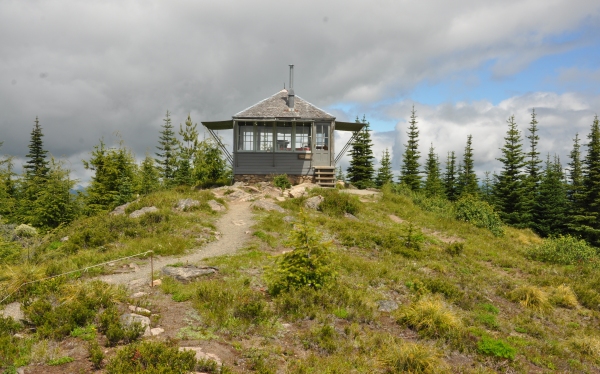 Picnic area
View Southeast 2016
View North 2016
View Southwest 2016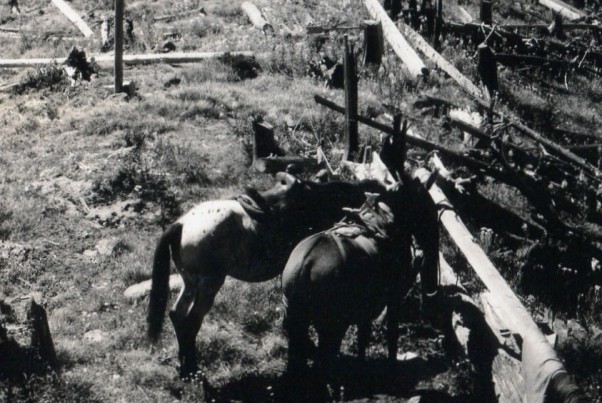 Horses in the 1934 Southwest Panoramic