www.willhiteweb.com - Hiking, Climbing and Travel
Sun Top Lookout is a popular drive up peak with a picnic area on the summit. It is just off Highway 410 before Mt. Rainier National Park. If you wanted to get some hiking in, you can hike the last few hundred feet up to the lookout by trail from the south where the road hits the ridge. From this point is another trail heading south along the ridge to the park boundary before dropping down to the White River Valley. Along the ridge is a highpoint with good prominence, peak 5590 or "Sun Top South". It has incredible views with Mt. Rainier only 8 miles away.
Sun Top South (Peak 5590)
Distance: 2.5 miles
Elevation Gain: 900 feet
Summit Elevation: 5,590 feet
Access Rating: 2
Take State Route 410 past Greenwater to FS Road #73 on the right. Follow a few miles to FR #7315 on the left. Drive up as shown on the map below to the saddle south of the summit and park. There is often a locked gate here to prevent any further driving in the off seasons.
Access:
Follow the trail to just below the summit, scramble up to the rocky top.
Route: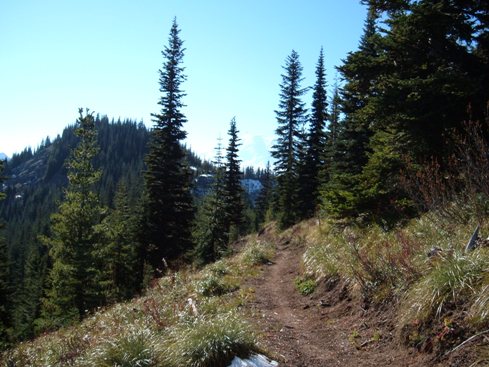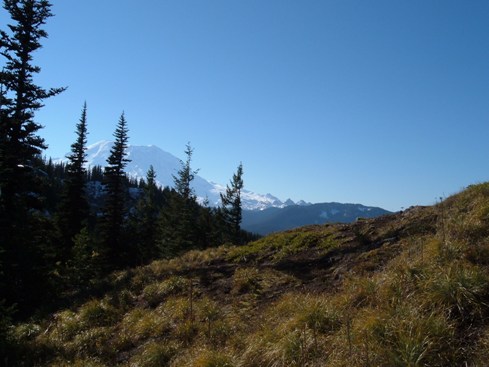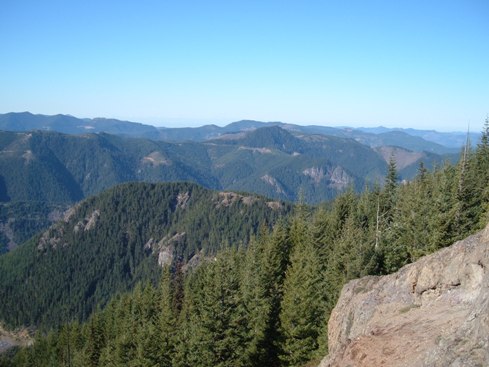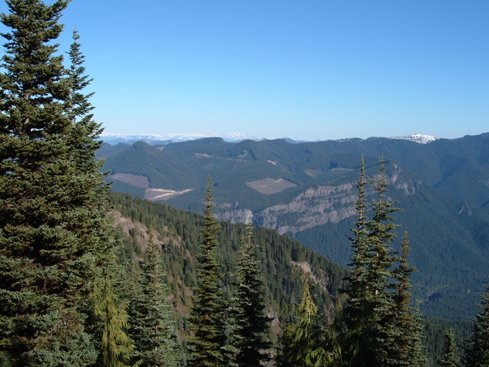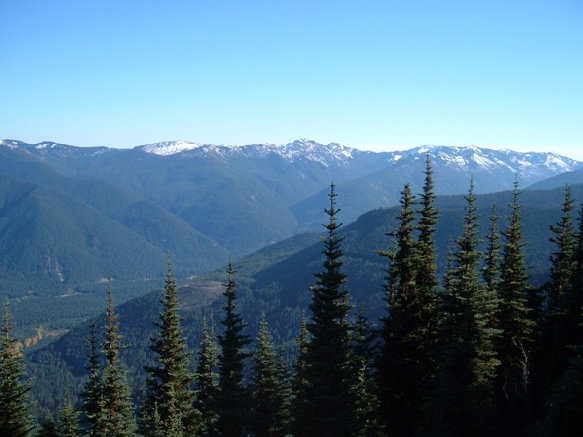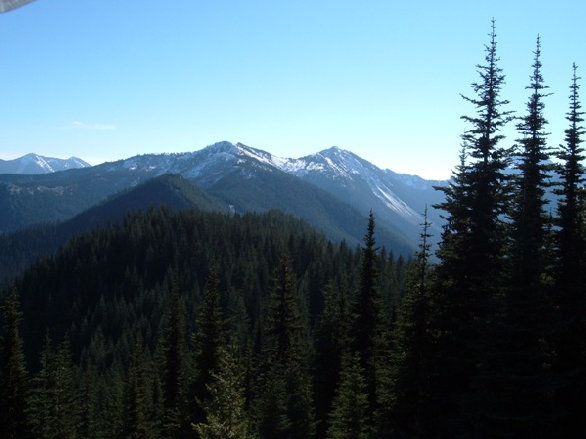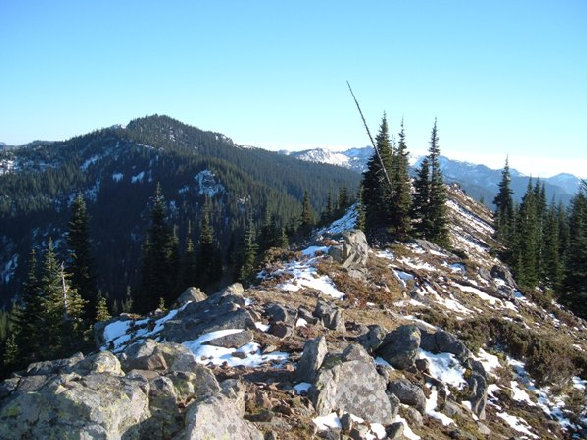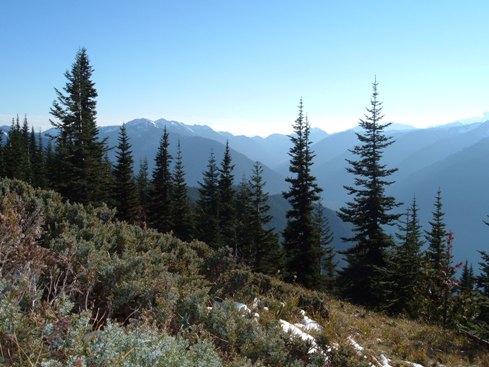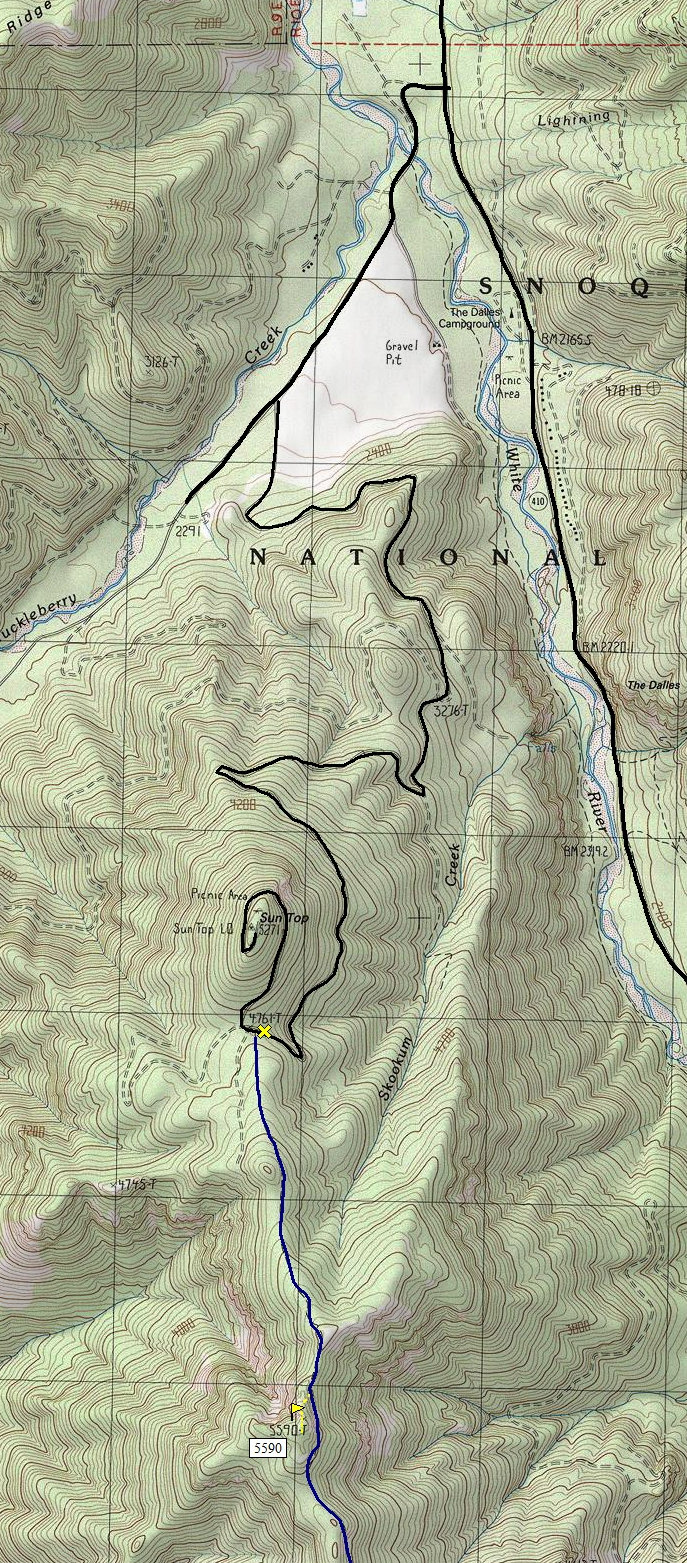 Looking across the White River Valley to Mutton Mountain and Castle Mountain
Mount Rainier from the trail
Dalles Ridge
Looking south to Slide Mountain
Looking NW
Ridgeline going south from the summit
Views from the trail
Hiking the trail