Mt. Nebo is the highest of the Wasatch Front peaks. This is a beautiful hike with minimal effort, the views start in the parking area. With 6,440 feet of prominence, hikers and climbers come from across the country to bag the summit.
Start up the trail which parallels the fence line. The trail is easy to follow west along a ridge through forests and meadows. There are excellent views of Bald Mountain to study for another scramble another day. Soon you'll climb steeply to the south ridgeline of North Peak. The trail will climb a bit, traverse below the summit of North Peak, then descend to Wolf Pass. With a little extra effort you can bag North Peak by scrambling up the south ridge, over the top and down to Wolf Pass (class 2). From Wolf Pass, the trail (a very good climbers trail) continues up to the true summit of Mt. Nebo. Near the top there is a bit of exposure but trail tread still exists. The summit register is anchored into the ground so no yahoos throw it off the top.
Distance: 5 miles
Elevation Gain: 3,000+ feet
Summit Elevation: 11,928
Access rating: Level 1 or 2
Mt. Nebo and North Mountain
www.WillhiteWeb.com: Hiking, Climbing and Travel
Access:
Route:
Take the Payson exit off I-15. Go left through town looking for 100 North. Take the left and continue on 100 North looking for 600 East. Turn right onto 600 E, the Nebo Scenic Byway. Drive this for 24 miles until you reach the Monument Trailhead. This is parking for the Nebo Bench Trail. You'll want to continue 0.3 miles on a dirt road (Mona Pole Road) north out of the Monument parking area to reach the Mt. Nebo north approach trailhead. The road is a bit rough.
Looking east to Mt. Nebo from Long Ridge HP
North Peak from the trail near the start
Bald Mountain to the north
Trail on north side of North Peak
Nebo and Wolf Pass from North Peak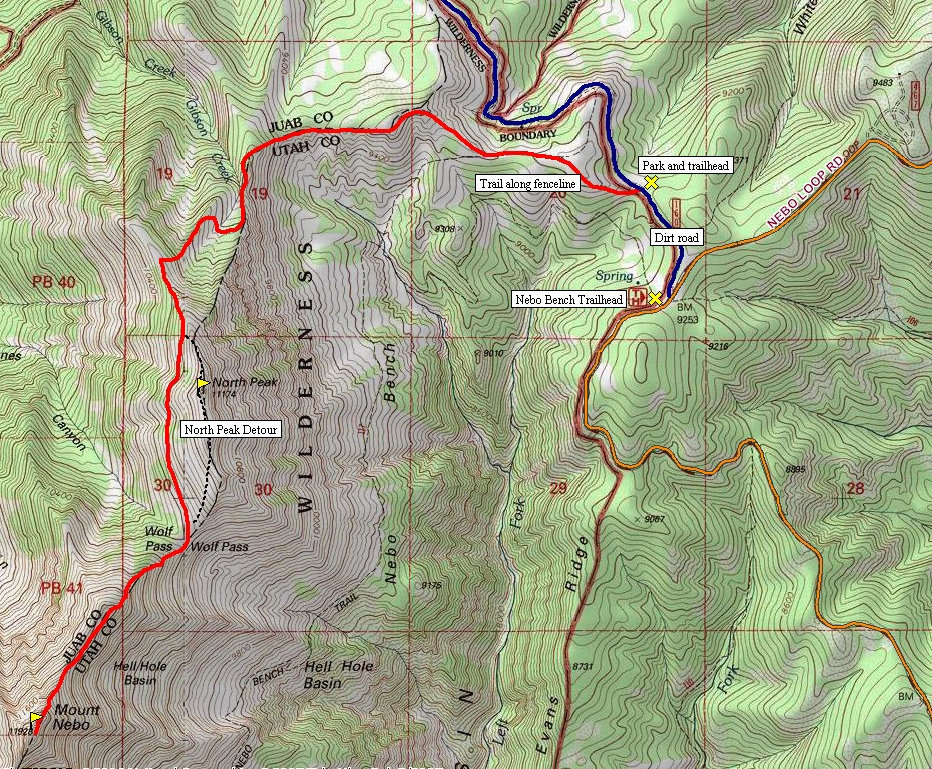 Looking down the ridge the climbers trail goes up
Last bit up Nebo from false summit
Mt. Nebo from North Peak
North Peak and Nebo from the trailhead
The summit register
Looking west down to Nephi
On the false summit looking at the final climb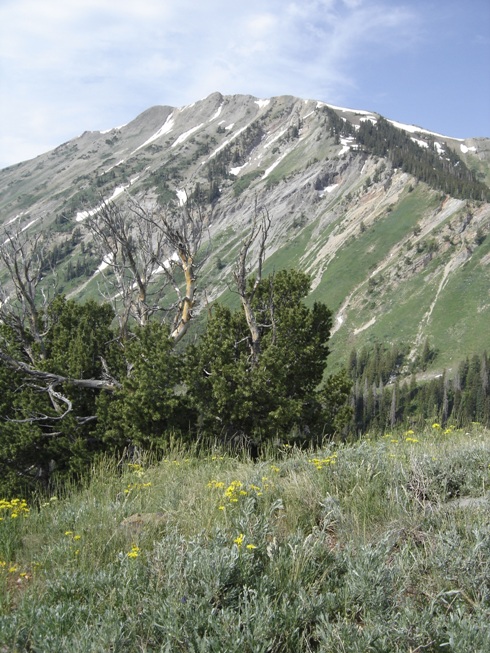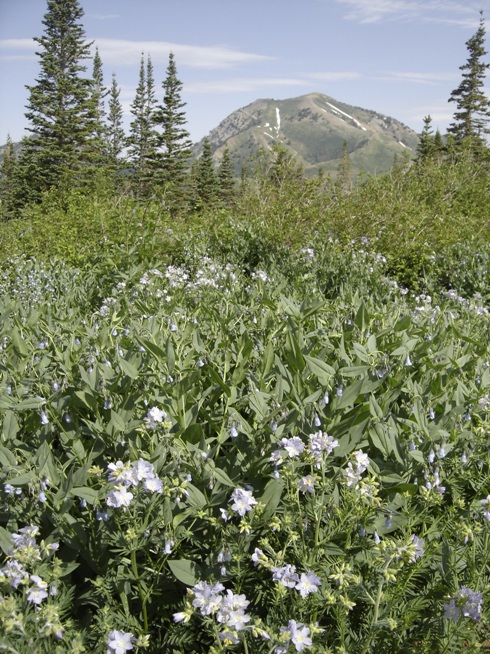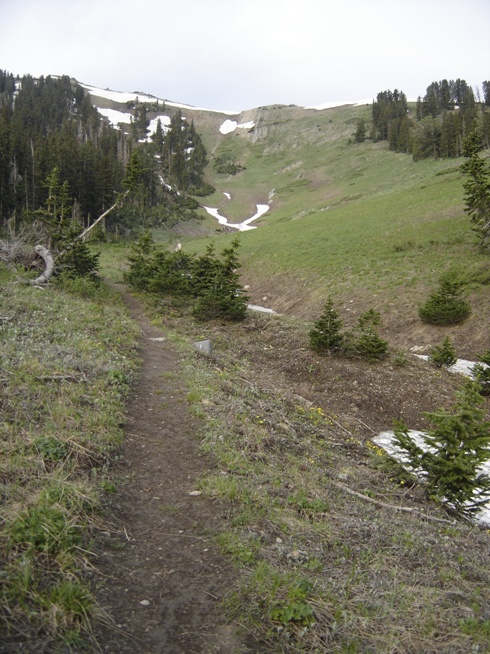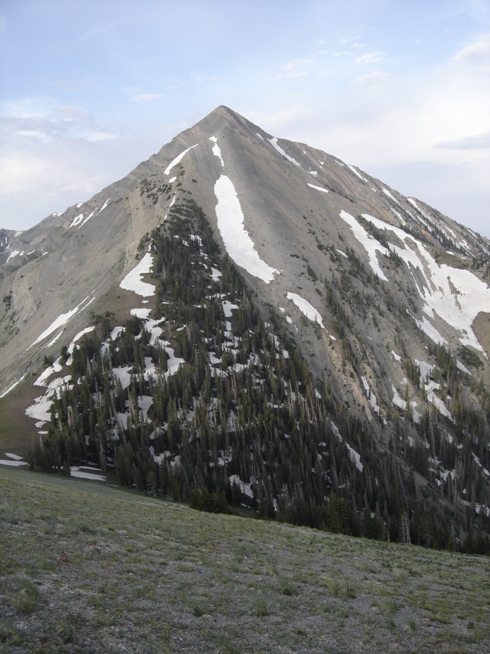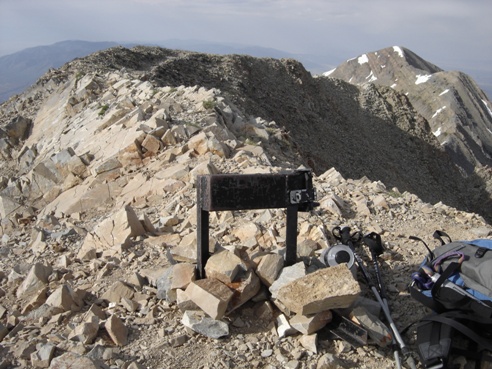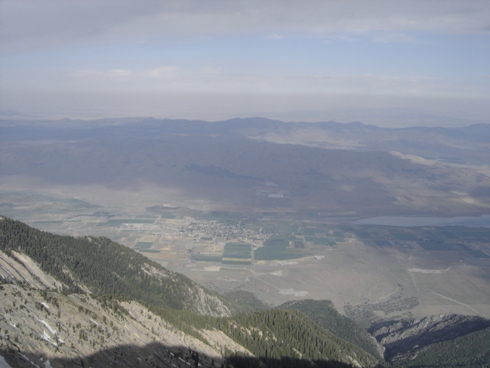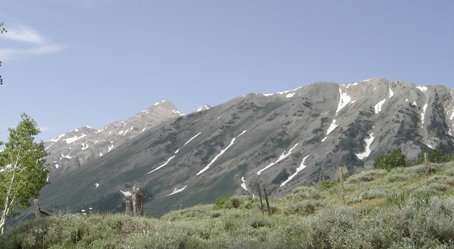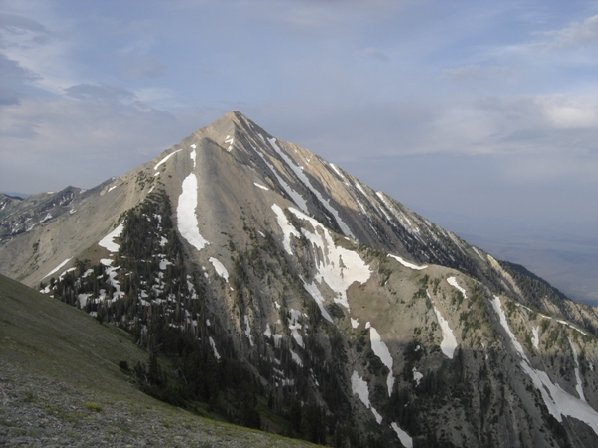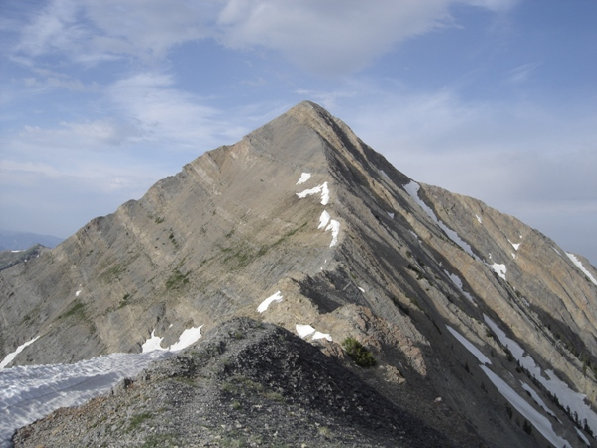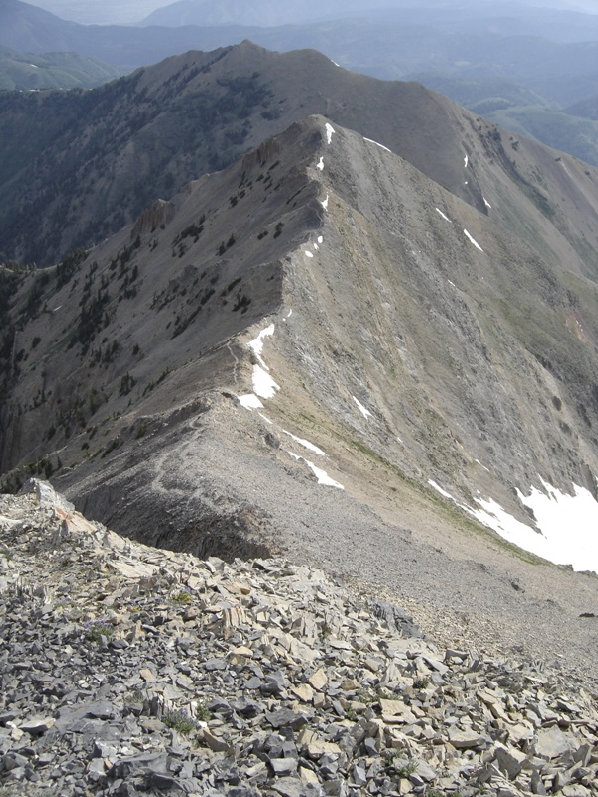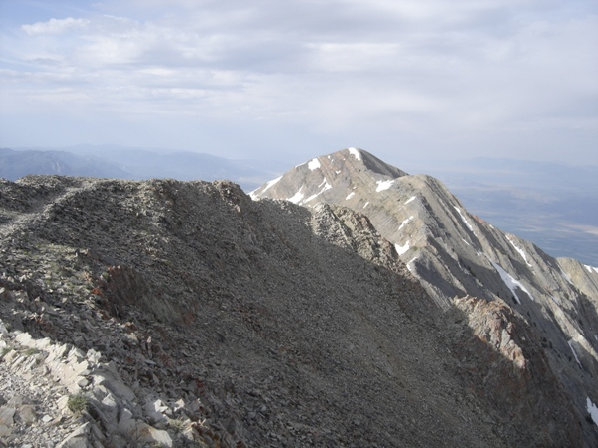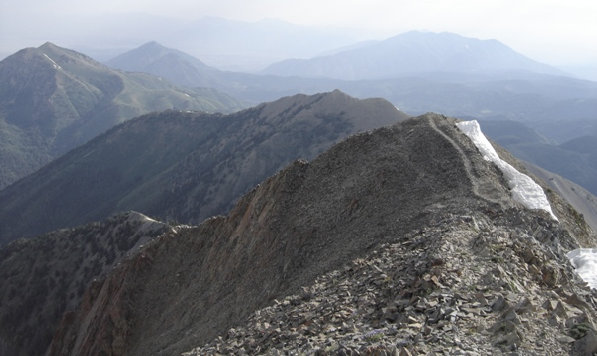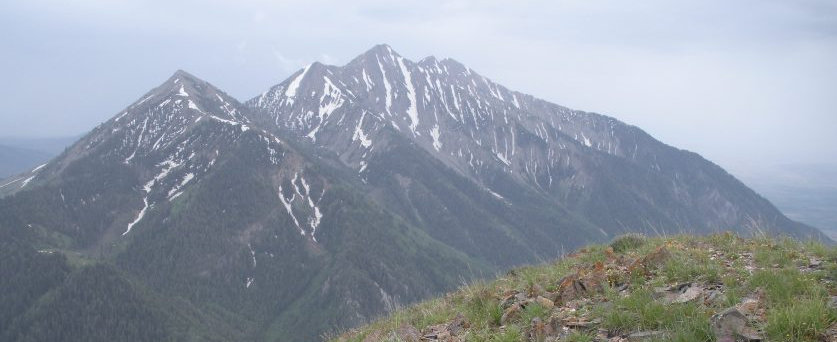 North Peak and Mount Nebo from Bald Mountain