WillhiteWeb.com - Canada Travel
With sandy beaches, promenades, resorts and the Miami River, you might think you are in Florida. But Harrison Hot Springs is far from flat, the Fraser Valley mountains rise above the town and out of Harrison Lake to high above tree line. Harrison Hot Springs has always been a resort destination. It is a quick retreat out of two major cities; the village is 1.5 hours from Vancouver, BC and 3 hours from Seattle. In warm sunny weather, it is difficult to find a more perfect location. In foul weather, you will be thinking Miami Florida would be a better choice. As you might expect with all the abundant water and mountains, there are all kinds of activities. Here are some of them:
Harrison Hot Springs
The trail goes into a very scenic cedar forest where a local resident artist has placed dozens of masks on the trees.
Take I-90 to Exit 32. Go south on 436th Ave. SE, turning into Cedar Falls Road SE Follow this main road 3.1 miles to the parking area for Rattlesnake Lake.
Family Hiking
Serious Hiking
Bear Mountain is the hardest trail promoted by all the tourist brochures in Harrison Hot Springs. The trail relentlessly climbs up an old logging road to an amazing view at the summit.
For those looking for a challenge, this is a steep climb to a local viewpoint of Harrison Lake.
Harrison Beach Promenade & Lagoon Walk
The easiest and most popular walk in town is right on the beach. This easy stroll follows the man-made dyke that encloses a swimming lagoon. The walk runs from the hot springs source on the west end to Rendall Park & the Ranger Station Public Art Gallery on the east side.
World-renowned Harrison Hot Springs
The hot mineral waters of Harrison Hot Springs were originally revered as the "healing place" by the Coast Salish natives. The two hot springs that exist in the area are Potash and Sulpher which are 40 degrees C (120 degrees F) and 62 degrees C (145 degrees F). The water is pumped from one of the springs and cooled to provide a public mineral hot springs pool that visitors can enjoy at 38 degrees C (100 degrees F).
Harrison Hot Springs Resort & Spa
Guests at this resort can enjoy the springs in a nicer resort pool setting. Opening in 1886 as the Alice Hotel and replaced in 1926 as Harrison Hotel. Here you will find five mineral hot springs pools, a resort marina, golf course, three restaurants, all right on the waterfront.
Harrison Watersports
Water fun for the whole family offering rentals of seadoos, bumper boats, power boats and banana tube rides.
Shoreline Tours
Explore the scenic beauty and wildlife of Harrison Lake in casual style on a tour boat.
Harrison Eco Tours
Offering scenic jet boat tours, guided hiking, kayaking and white water rafting. They provide tours and activities to suit every level and interest.
If you are looking for some good views of the Fraser Valley and its surrounding peaks, a drive up the Mount Woodside Forest Service Road is a nice excursion.
Sasquatch Provincial Park is loved for its superb camping, large lakes full of fish and some very mellow hiking.
Bridal Veil Falls is located east of Chilliwack and features trails that lead up to the waterfall cascading 60 meters over the smooth rock.
Other activities include: boating, fishing, golfing, wildlife viewing, skiing, and snowboarding. Stop by the Harrison Hot Springs Visitor Center to pick up information.
I booked my hotel through Priceline and got a great deal on a room at the Harrison Hot Springs Resort & Spa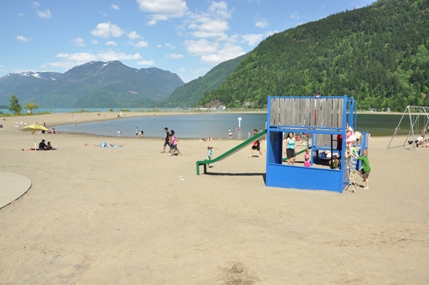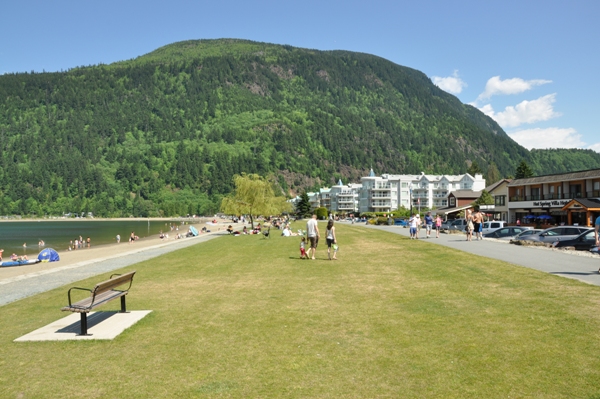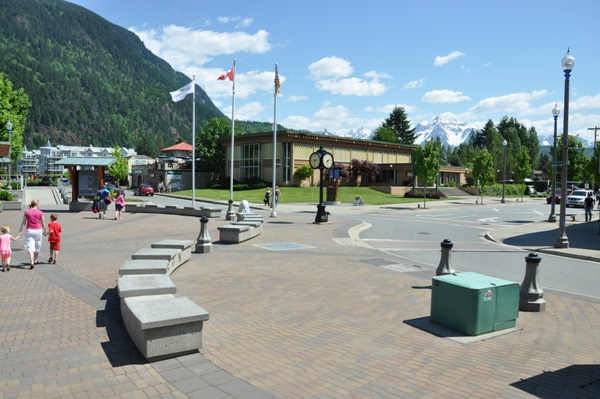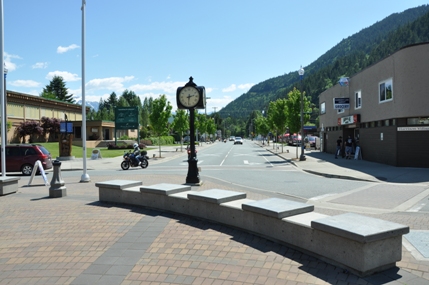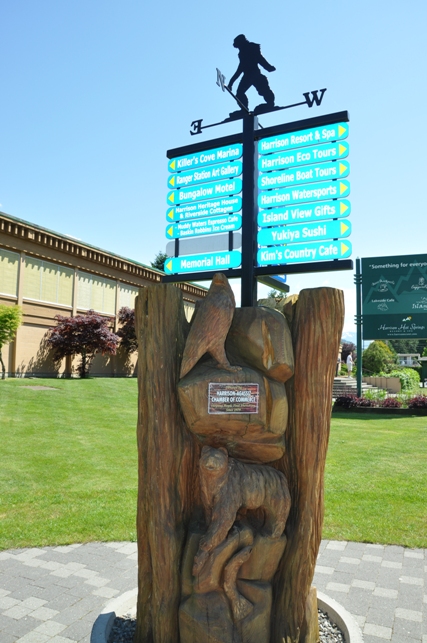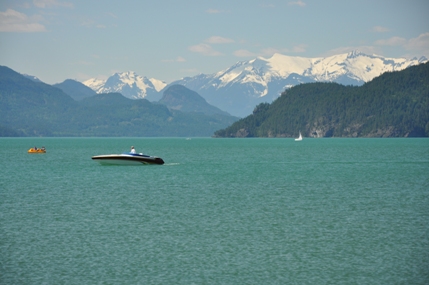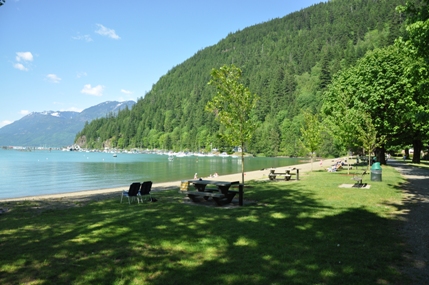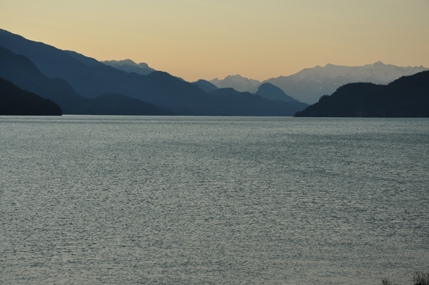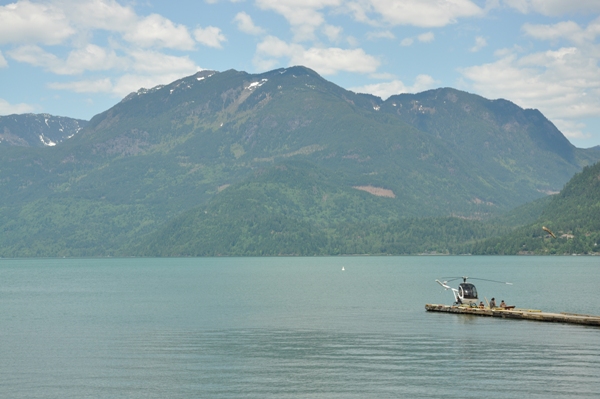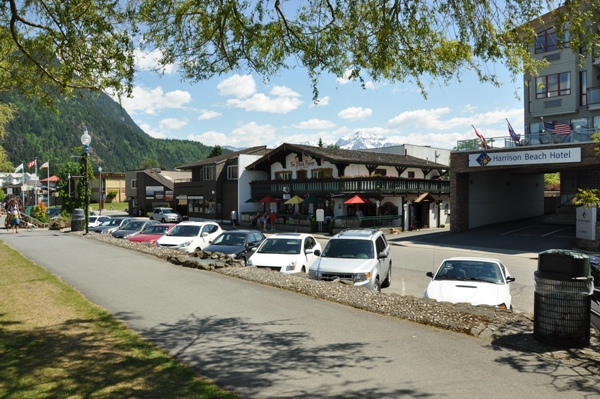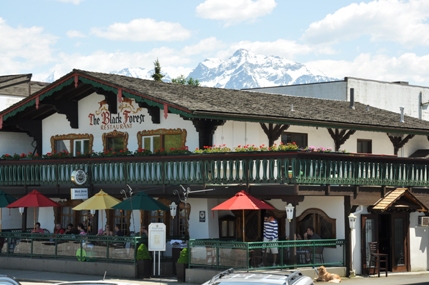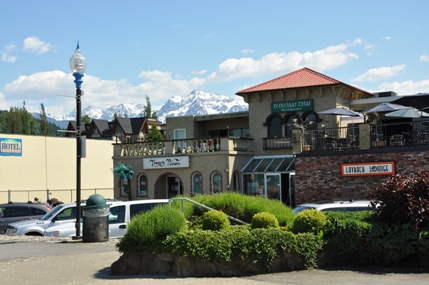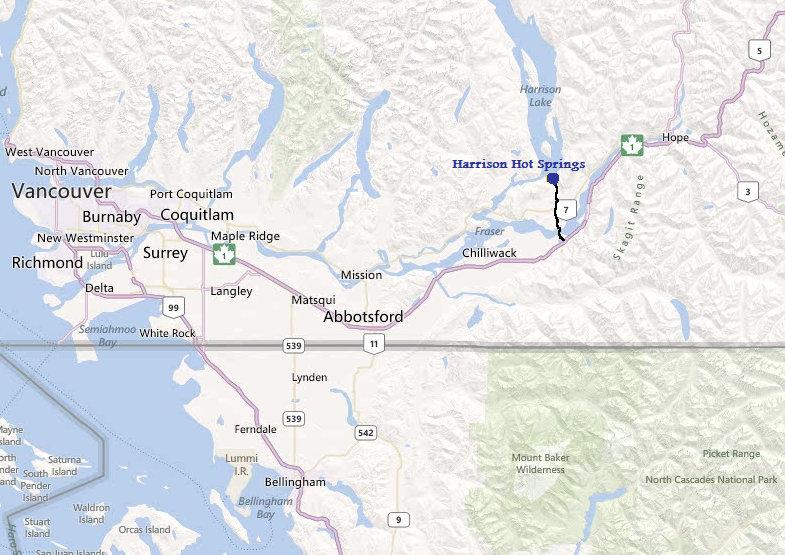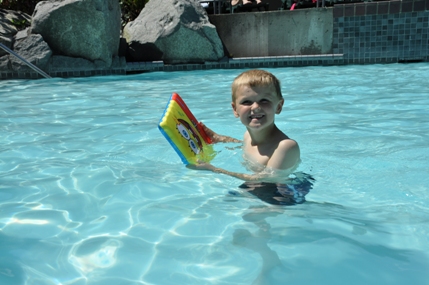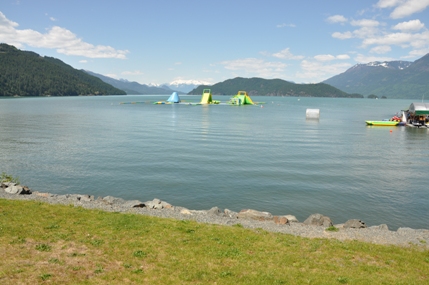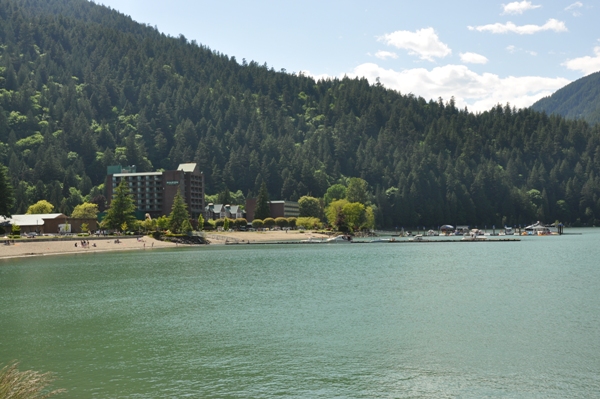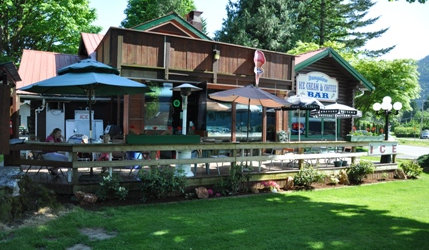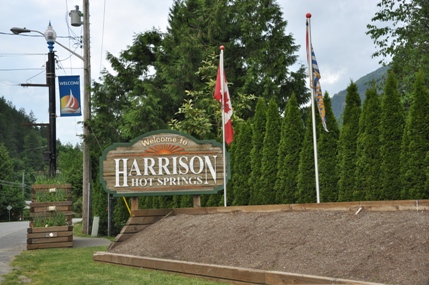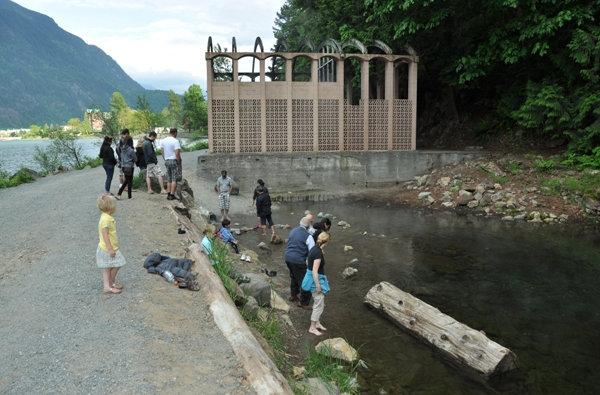 Welcome to Harrison Hot Springs
Lagoon and the kids playground
Hot Springs Road
Signs with Sasquatch on top
Village of Harrison Hot Springs
Harrison Lake & Mount Breakenridge (2395 metres or 7858 feet)
Rendall Park
Village of Harrison Hot Springs
Beach walk with Bear Mountain in the distance
Sunset
Slollicum Peak (1757 metres or 5167 feet)
Bungalow Ice Cream near Rendall Park has the biggest ice cream scoops
Harrison Lake and Echo Island
Kids pool at Harrison Hot Springs Resort & Spa
Harrison Hot Springs Resort & Spa at the west end of the shoreline
Harrison Watersports
Shops
The Black Forest - German food
Hot springs source is protected in the building with a pool on the side you could enter