WillhiteWeb.com - Canada Sights
Bridal Veil Falls is located east of Chilliwack on the Trans-Canada Highway and features two short trails that lead up to the waterfall. The cascading water falling 60 meters over the smooth rock is impressive although it is hard to get a full view of the upper falls from the viewing platform. The park has a few other features like picnic tables and a beautiful forest of western red cedar, western hemlock, broadleaf maple, and red alder, all with an understory of sword and wood ferns. Prior to the park attaining Provincial Park status in 1965, Bridal Veil Falls was used to generate electricity in the early 1900s for the Bridal Falls Chalet. The Park is closed during the winter due to hazardous icefall conditions and the gate is locked from approximately mid-October thru early-April. In summer, the volume of the water decreases significantly, reducing the visual effect of the waterfall.
Bridal Veil Falls Provincial Park
Access:
Take highway 1 to exit 135, 16 km east of Chilliwack. Follow signs for Bridle Veil Falls Provincial Park.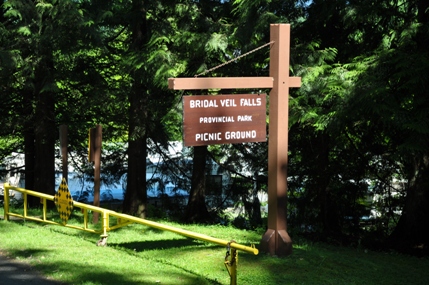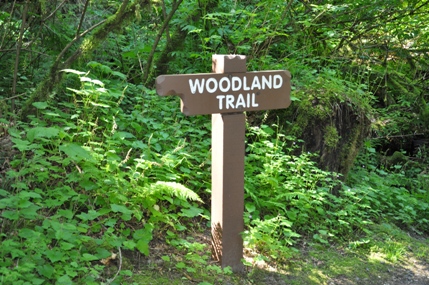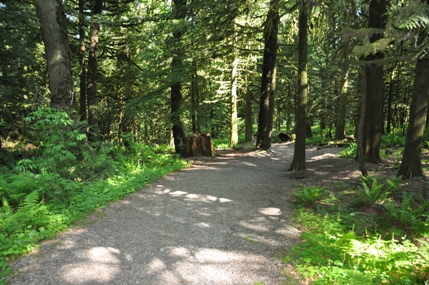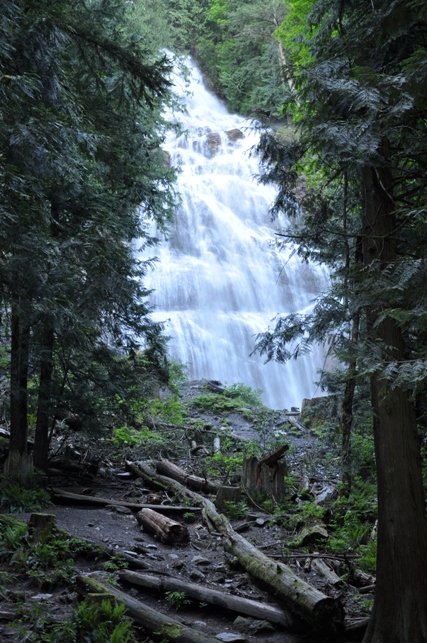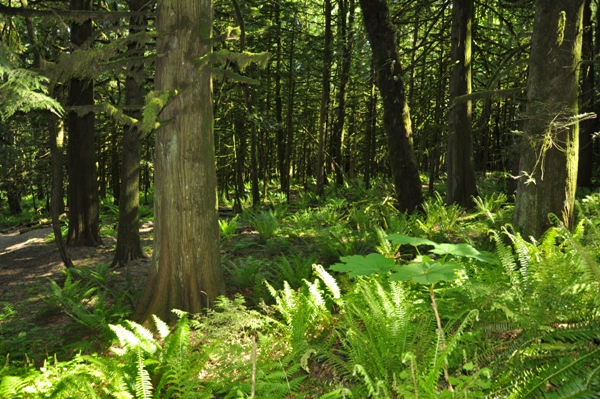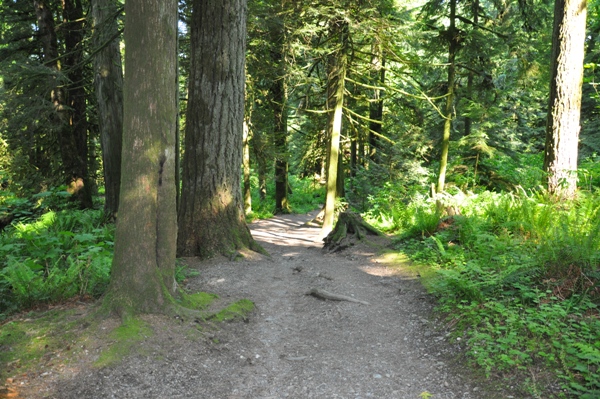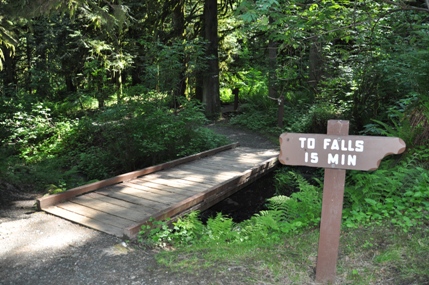 Option one is the Woodland Trail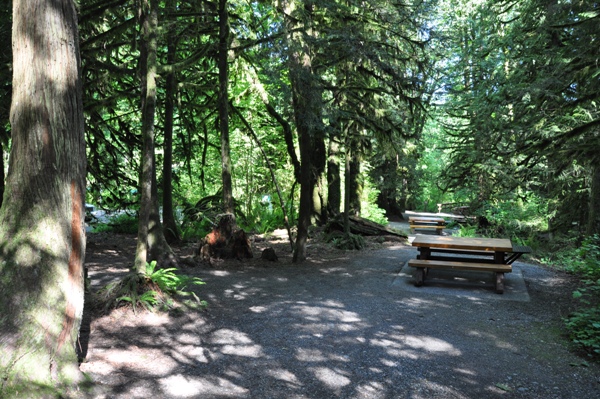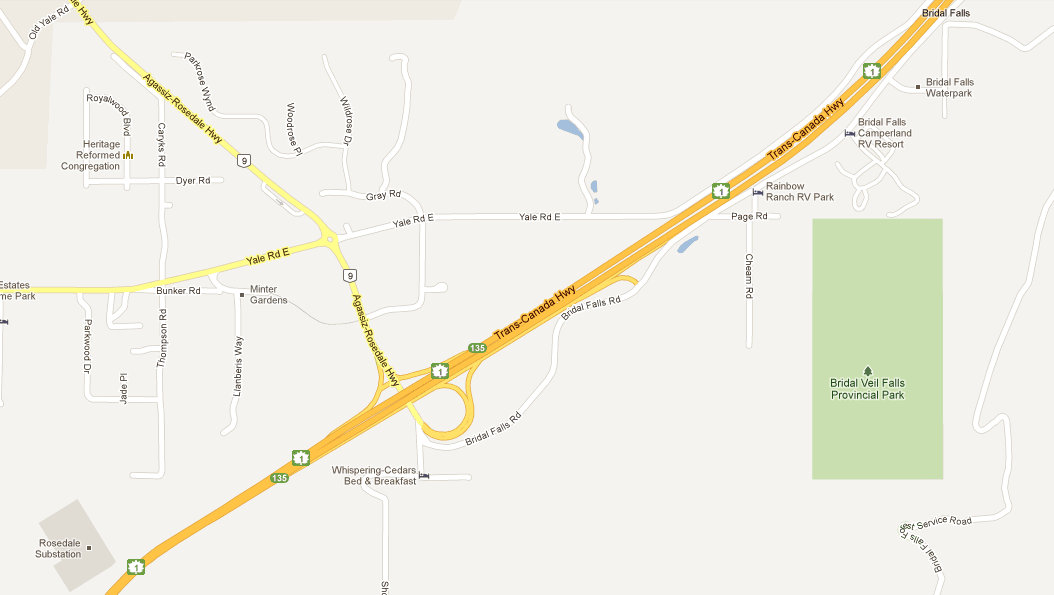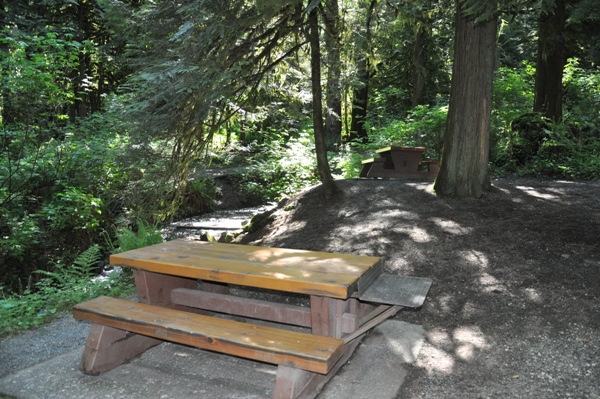 Entrance sign for Bridal Veil Falls
Woodland Trail
Option two is to follow this sign
Picnic area
Picnic area
Bridal Veil Falls