www.willhiteweb.com - Hiking, Climbing and Travel
Cruise to Alaska
Taking a boat up the Inside Passage has always been something I've longed to do. When I turned 18, I was going to take the Alaska Marine Ferry boat up, stopping at all the small towns going hiking and camping. It never happened. The closest I've come to doing this is a cruise ship to Alaska up the inside passage. This turned out to be a disaster. It rained the entire time (the last week of July), and the ship really didn't travel most of the inside passage as it claimed it would. Next time, I will definitely be taking the ferry boat or my other dream of kayaking up the passage.

But, the majority of visitors to Southeast Alaska find their way up there by cruise ship. Not a bad option, you still should see plenty of sights assuming the weather is decent. Booking the cruise is a gamble though. You can really strike gold with good weather or a complete disappointment with bad weather. Be ready for disappointment. Unlike some other cruises, Alaska is about the scenery from the ship. Scenery is the key with the shore excursions as well. Although the towns are interesting, booking a flight seeing tour or a kayak or rail tour will take you to the most incredible scenery. Bad weather will ruin those plans.

There are a few dozen cruise ships in Alaska in the summer. When looking for a trip, I was focused on three factors in a 7 day cruise. It needed to go into Glacier Bay, it needed to go up the inside passage, and it needed to stop at 3 ports. The cruises vary quite a bit. Some just shoot up the Pacific Ocean avoiding the scenic passage, while others don't do any out of the way areas like Glacier Bay or Tracy Arm Fjord. We hit 4 towns, Juneau, Ketchikan, Skagway and Victoria. Other ports might include Sitka, Wrangell, Petersburg or Hanes.
My Trip Information On Port Locations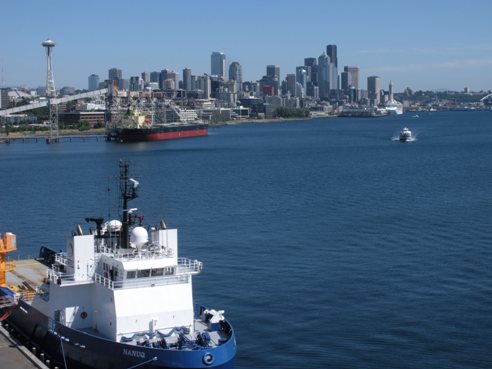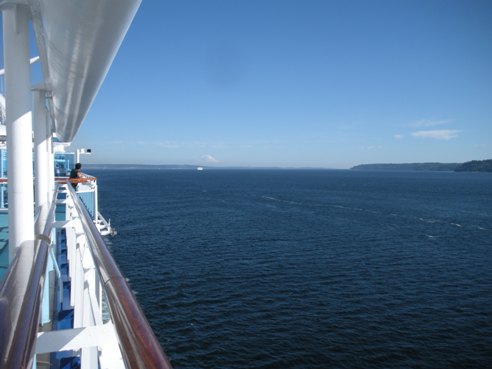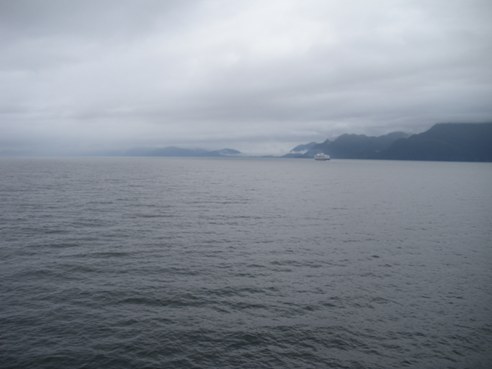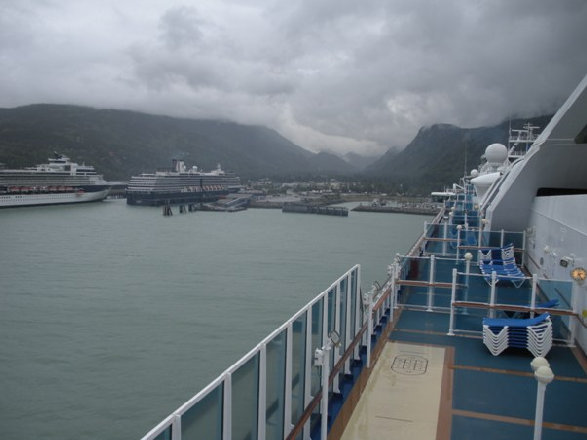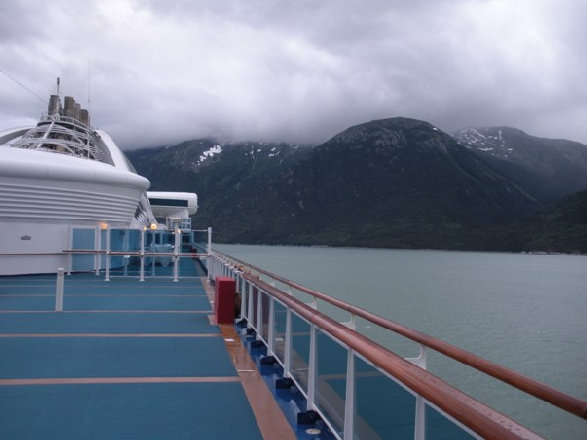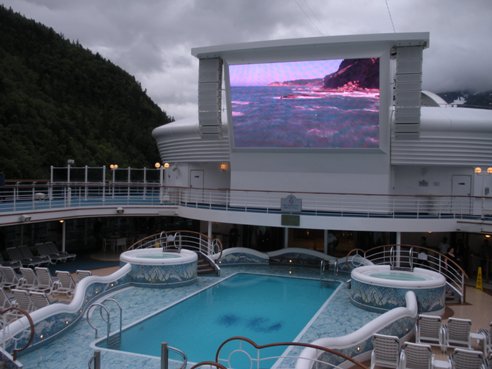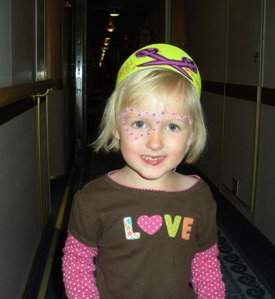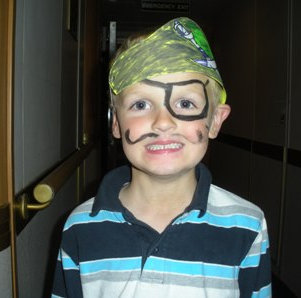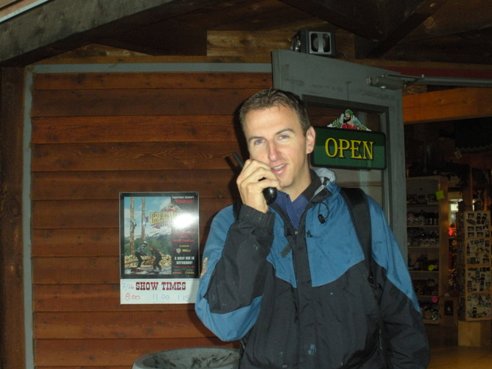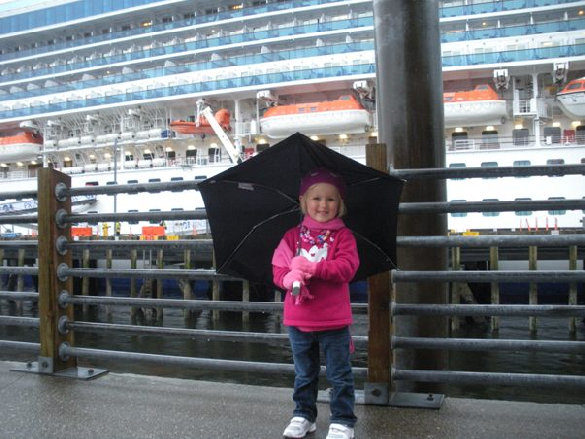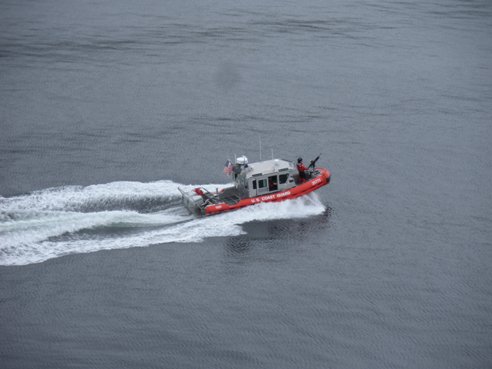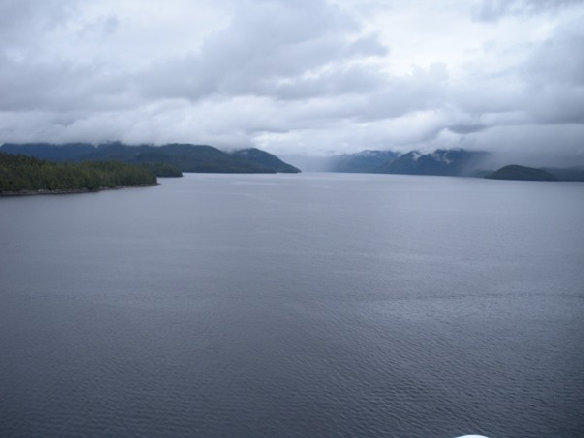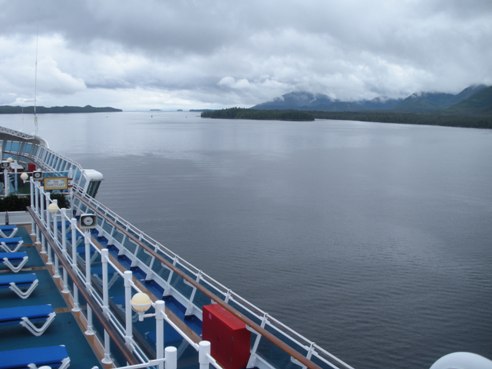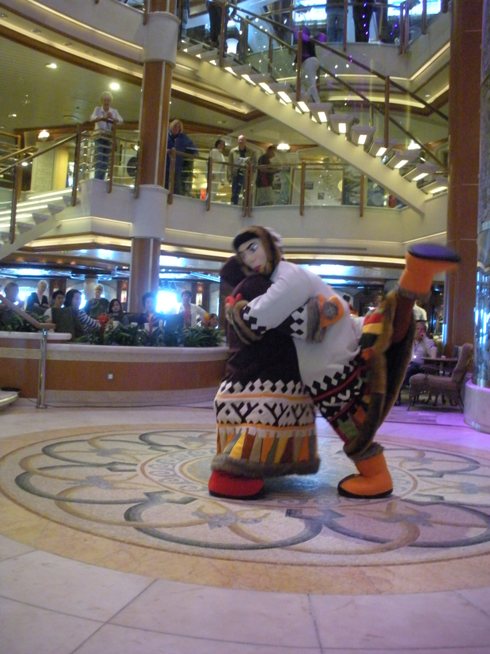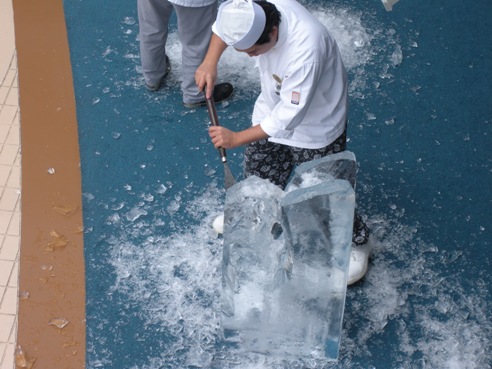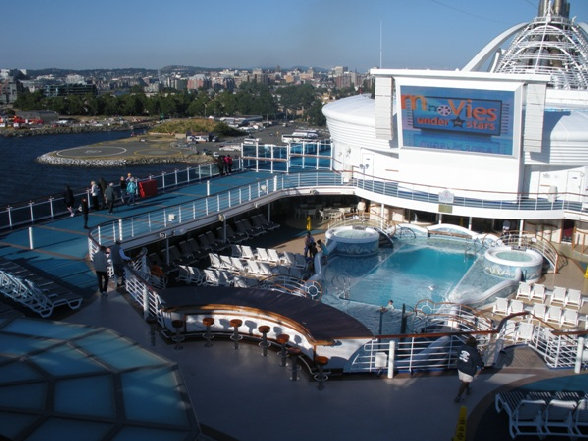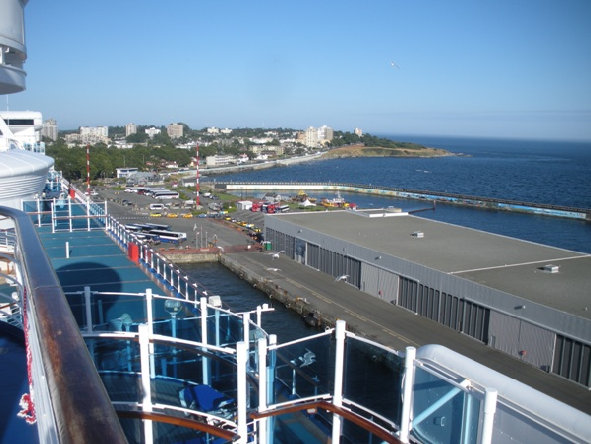 Seattle from the cruise port
Leaving Puget Sound and the only good weather for the next 5 days
The big screen showing a warm beach where we should have been on a cruise
Somewhere on the inside passage
Arriving in Skagway
2-way radios are a big help when you have a large group of people with you
At least the kids were having fun
The Princess and her Princess Cruise Ship
Back to good weather at our evening stop in Victoria, BC
South of Ketchikan
South of Ketchikan for one our it did not rain and we had a bit of a view
U.S. Coast Guard escourt out of Ketchikan
Ice carving
Victoria, BC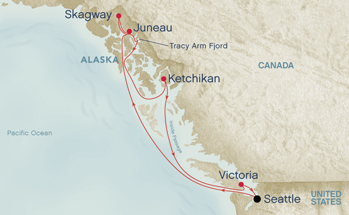 This is considered an inside passage cruise by most lines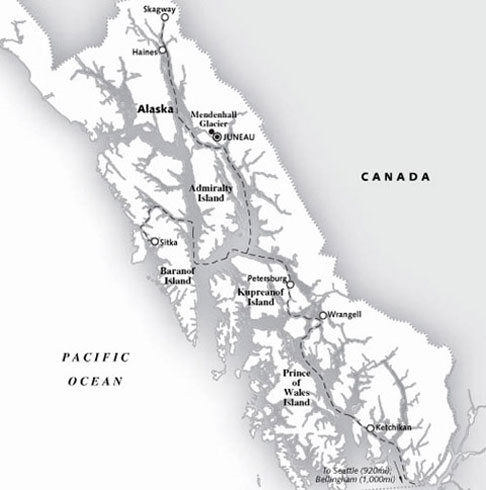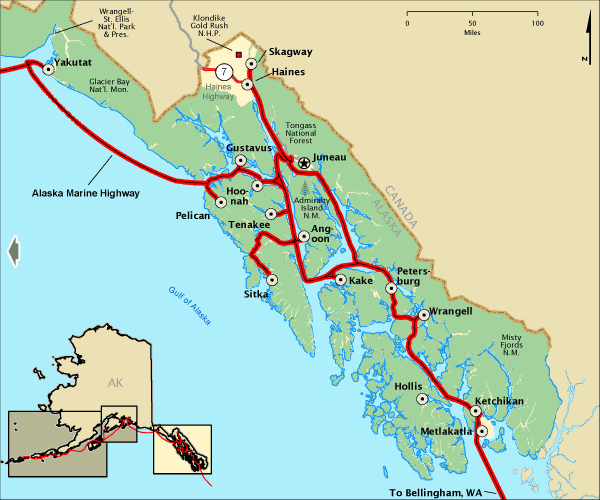 The inside passage should look more like this. The cruise ships go around Prince of Wales Island missing the best parts.
Alaska Marine Highway (the ferry boat) route
One performer dancing as two
The only mountain I saw the top of