Victoria is the capitol of British Columbia. Unlike many capital cities, Victoria still seems small and friendly. What makes Victoria a unique experience is that it is located on an island...the largest on the west coast of North America. The whole island would make a nice vacation but if you only have a day or two, Victoria is a good choice. Getting there is part of the adventure. Chances you'll arrive by ferry boat. There are different departure points from the mainland but if you are a walk on, look for a ferry that drops you off at the harbor....not to the north in Sidney.
Victoria, British Columbia
WillhiteWeb - Canada Travel
Butchart Gardens
Gardens aren't really my thing but when a site claims to be one of the best in the world, it peaks my interest. The gardens were converted from a limestone quarry in 1904. There are 55 acres to explore with multi level terrain and a 70 foot man made waterfall. In summer, the gardens are lit up for night viewing and Saturday nights they have fireworks.
Inner Harbor Shops, Performers and Causeway
As with any large gathering of people and tourists, you'll have an array of people performing for your money. There are musicians, jugglers, artists, small booths selling goods as well as street shops hoping for a visit. The harbor has a causeway along the water where all this takes place.
Legislative Buildings
Take a tour inside these lavish buildings, see how the providence of BC is run. Finished in 1898, they sit on the Inner Harbor photographed non-stop by visitors. Even at night, they light the buildings up with over 3,000 lights.
Royal BC Museum
If you want to know the history of British Columbia and see some excellent exhibits, this is the museum to visit. There is a First Peoples Gallery has a big house as well as a nice collection of artifacts. It also boasts a replica of Captain Vancouver's Ship with all the exhibits with it. There is an IMAX theater as well as tours available.
Fairmont Empress Hotel
Another hotel by the Canadian Pacific Railway, this one was opened in 1908. It sits on the waterfront near the Parliament Buildings with similar architecture they give the feel you are in England somewhere. Take a look inside and if you are into this kind of thing, have tea or dinner.
Tours
Boat tours, whale-watching tours, dinner cruises...it's a port full of tourists so there are the full gamut of tours available.
Undersea Gardens
In the harbor is a unique aquarium or sorts. You can go down into a barge below the water to watch a show displaying much of the local sea life.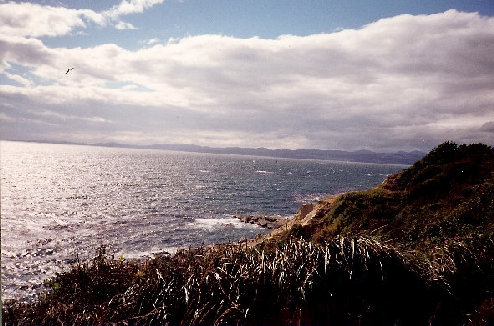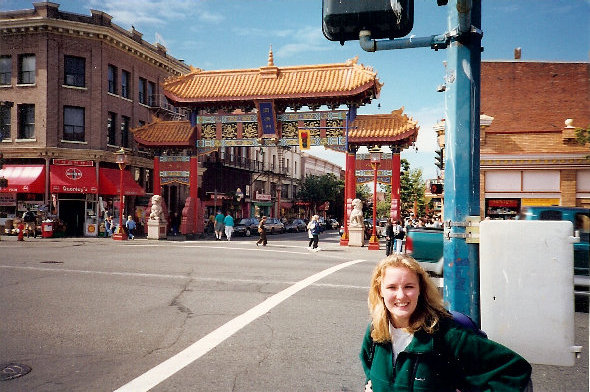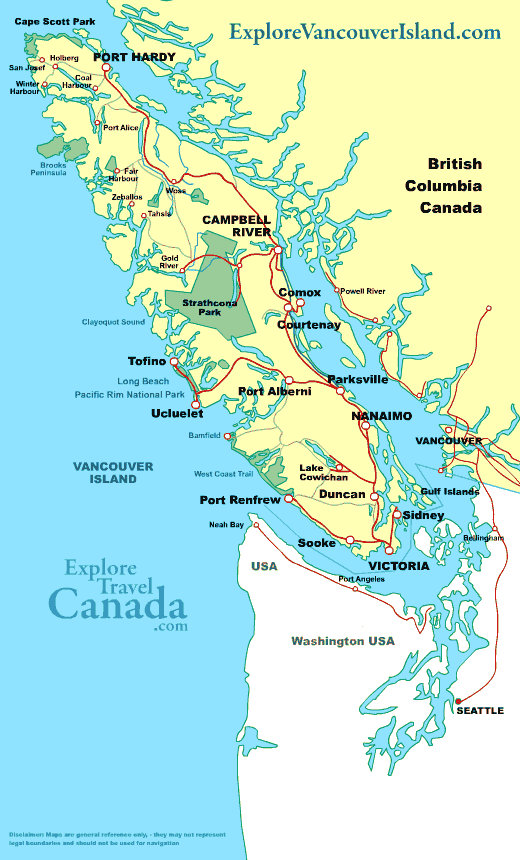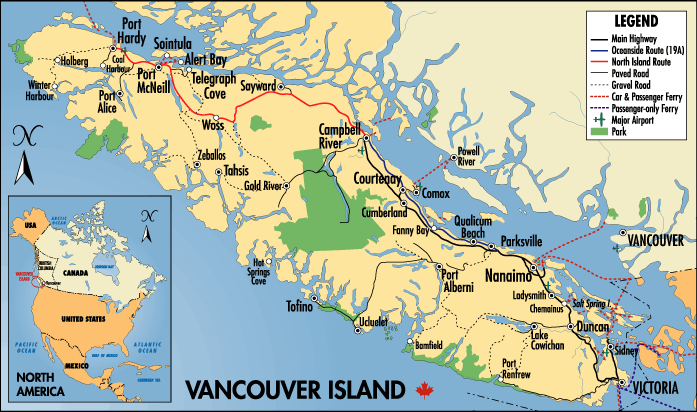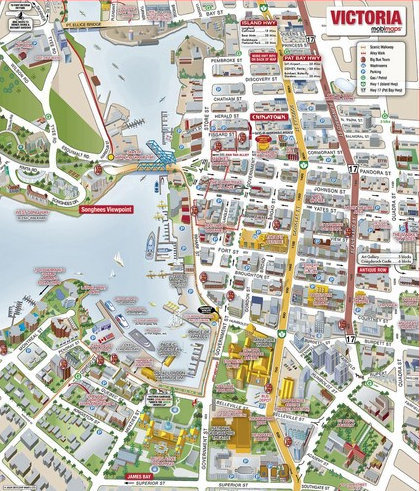 On the ferry from Port Angeles, Olympic Mountains in distance
Airplane arriving at the Inner Harbour
Legislative Buildings
Ferry coming into the Inner Harbour
Dallas Road
Within walking distance of downtown is a great walk with views of the Strait of Juan de Fuca and Olympic Mountains. There are quite a few extremely scenic viewpoints/hikes within a 30 minute drive from downtown.
Dallas Road
China Town
Causeway performers
Inner Harbour Night Market
You can see the majority of tourist activities are within walking distance of the inner harbour
The Fairmont Empress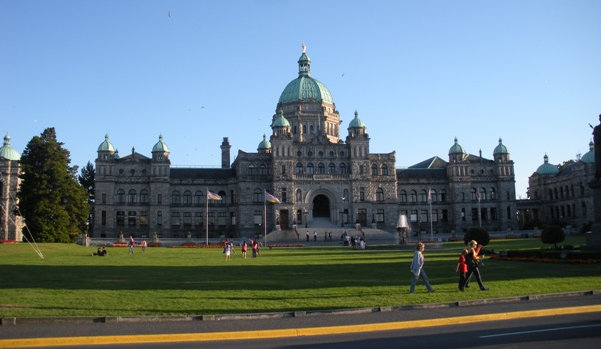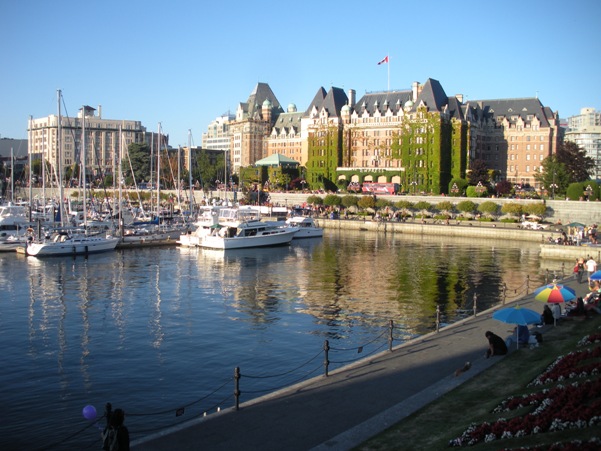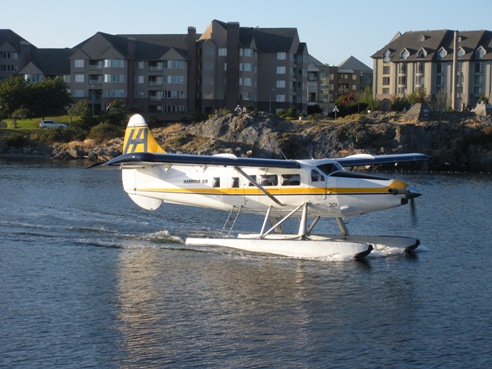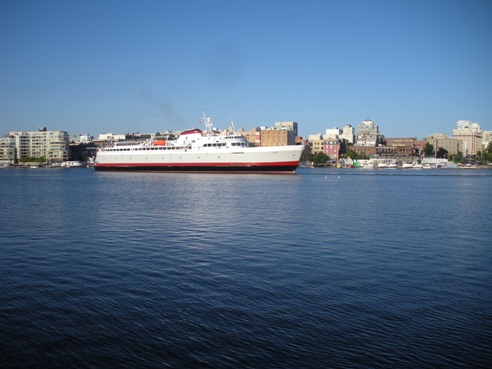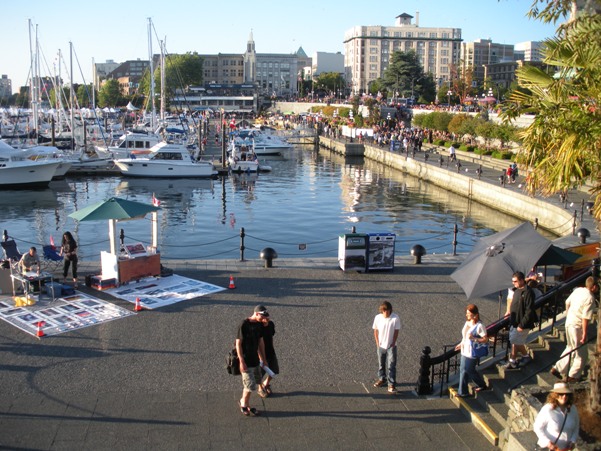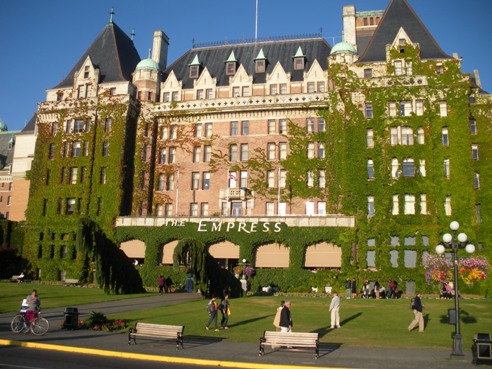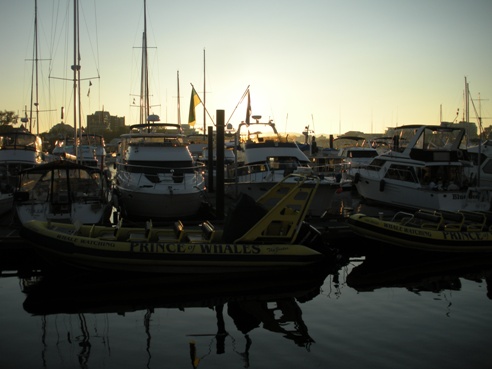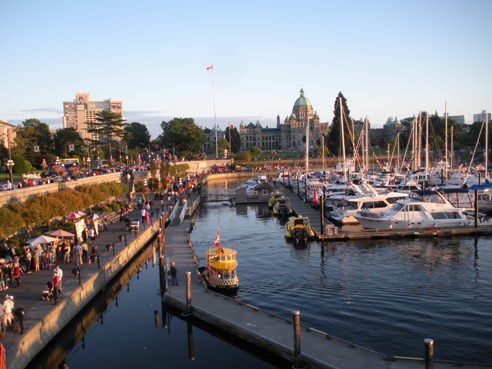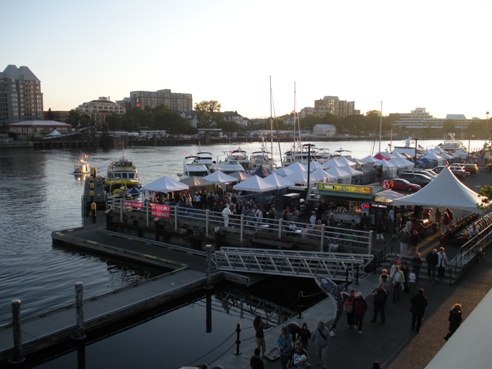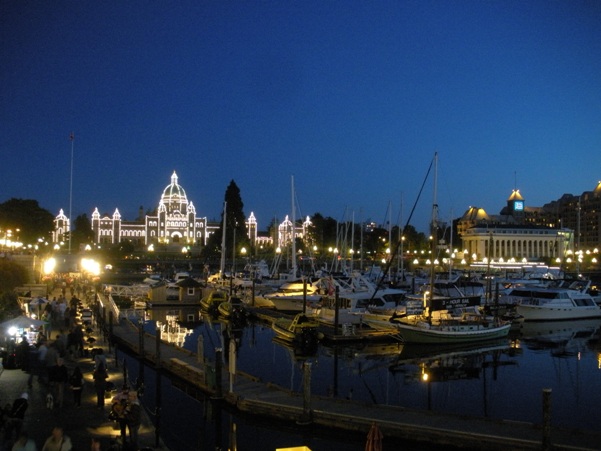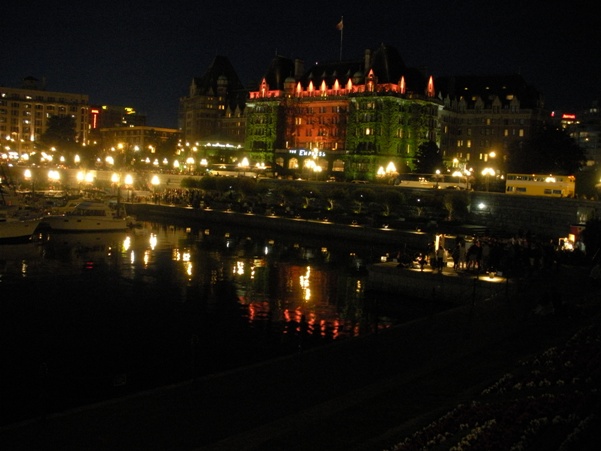 Fairmont Hotel at night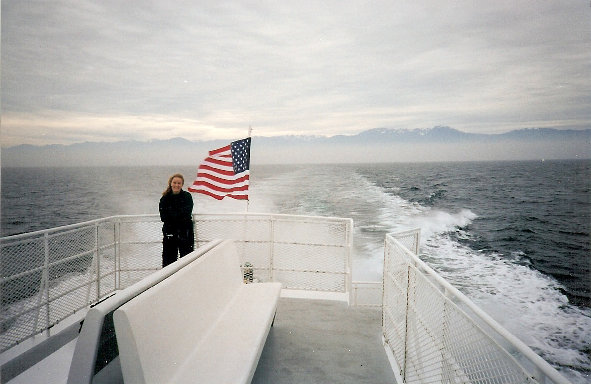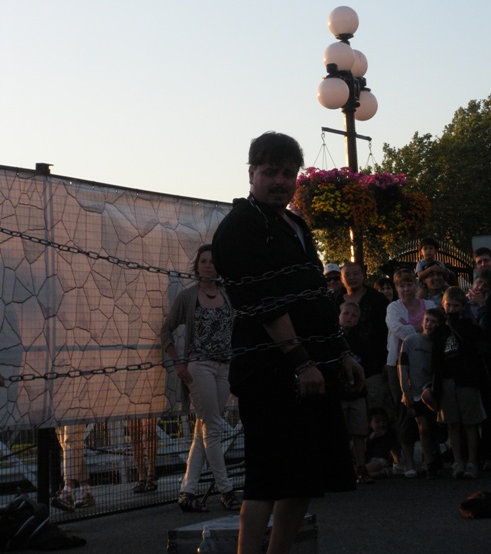 Inner Harbour at night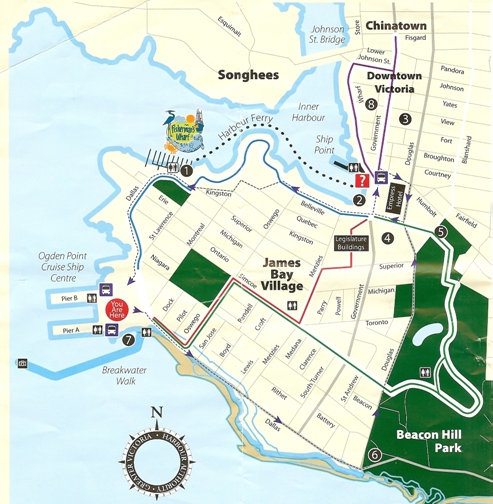 The Empress Hotel
The Harbour
Boats in the Harbour
Victoria views
Victoria views