www.willhiteweb.com - Hiking, Climbing and Travel
Ketchikan, Alaska
Ketchikan is located on Revillagigedo Island, 90 miles north of Prince Rupert, BC and 235 miles south of Juneau. No roads or rail lines access Ketchikan. The town experiences over 137 inches of rain per year. Ketchikan is also the Salmon Capital of the World as it once processed the most of any location.
Creek Street
Totem Pole Parks
Misty Fjords National Monument
Great Alaskan Lumberjack Show
Southeast Alaska Discovery Center
Outdoor Activities
Self Walking Tour
This historic boardwalk was a Red Light District during the Gold Rush. Now it is a great tourist walk and experience. All the stores and galleries are built above the creek on wood stilts. It is very unique.
Near are three places, Totem Bight State Park, Saxman Native Village and Totem Heritage Center. All offer a view into local native cultures with totem poles, the carvers, dancers and replicas of homes.
You can book a tour from Ketchikan. These fjords encompass more than two million acres full of granite cliffs, clear lakes and 1,000 foot waterfalls.
Easily visited because its prime location right in town, watching a lumberjack show can be very entertaining. Watch athletes compete in springboard-chopping, buck-sawing, axe-throwing, log-rolling and a 50-foot tree climb.
If you're new to this region, you'll probably find the exhibits and interactive displays interesting. Topics are about the people and culture of southeast Alaska.
As with most Alaska towns that receive many tourists, you can find a outdoor guide to do just about anything. Popular tours include rainforest ropes courses & ziplines, jeep tours, canoe and sea kayak tours, motorcycle tours, sportfishing, crab fisherman tour, wildlife cruises and even snorkeling.
You can pick up a brochure that will guide you around town telling you all the small historic details of the town. Ketchikan is a very interesting town to stroll around with the river cutting through town, homes perched on the hillsides and in-town hiking trails.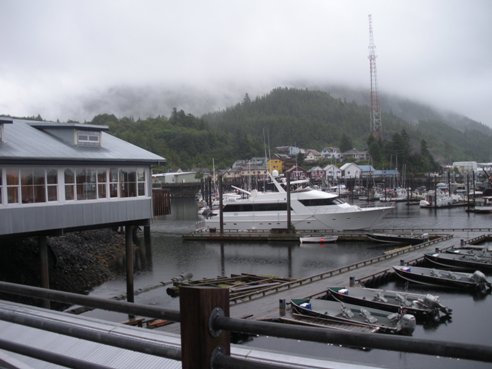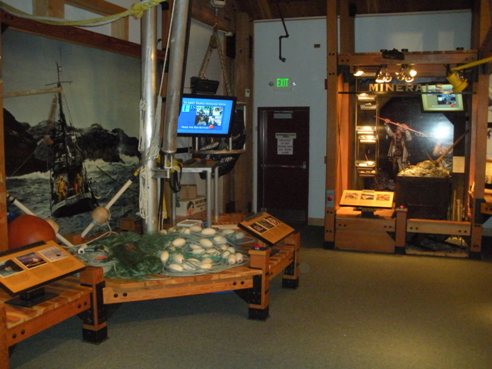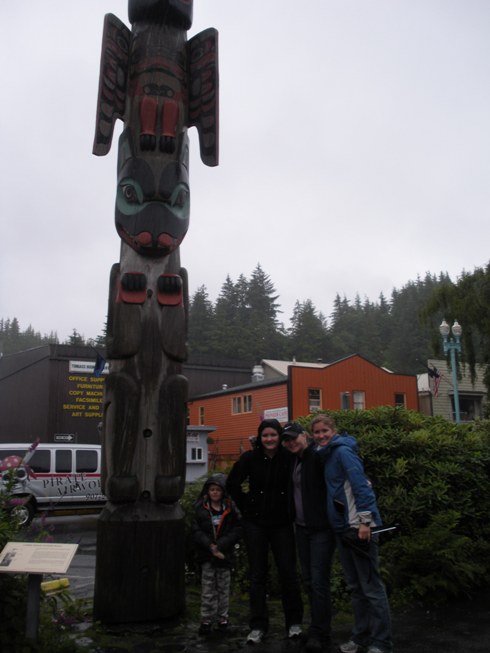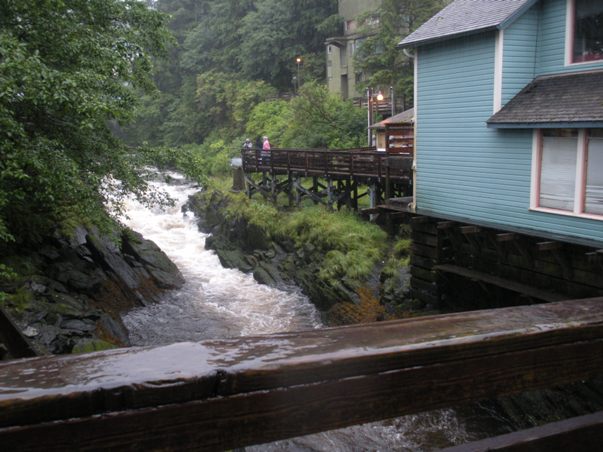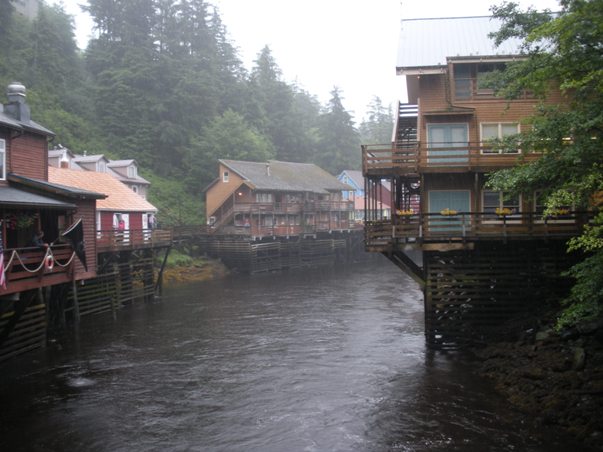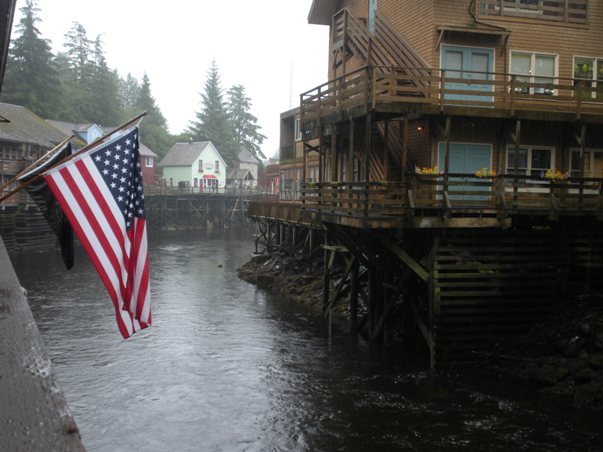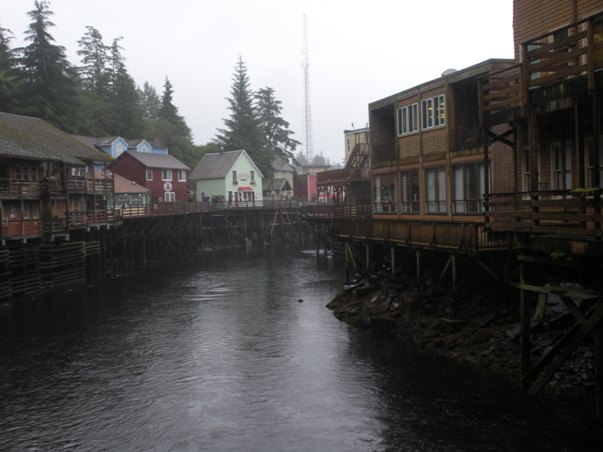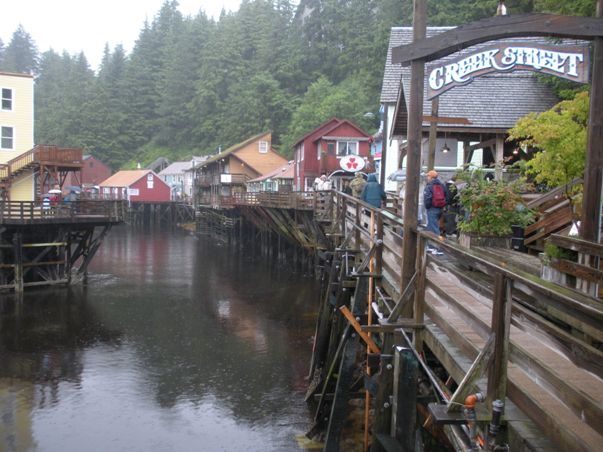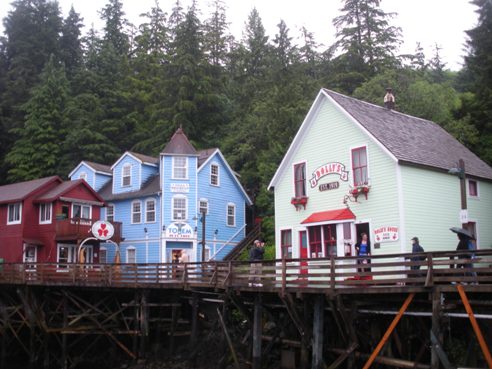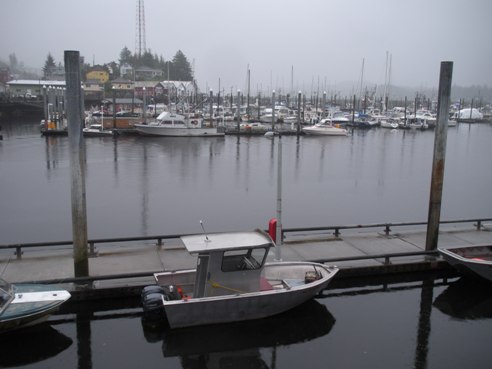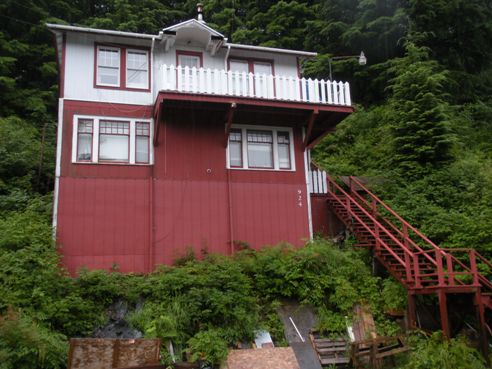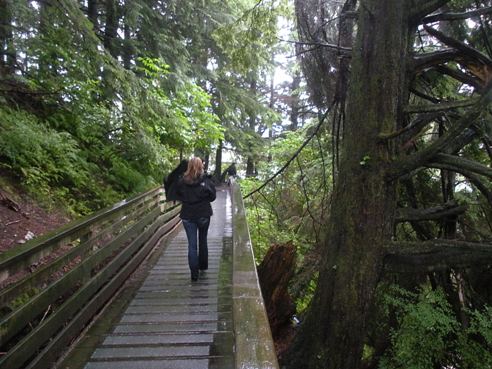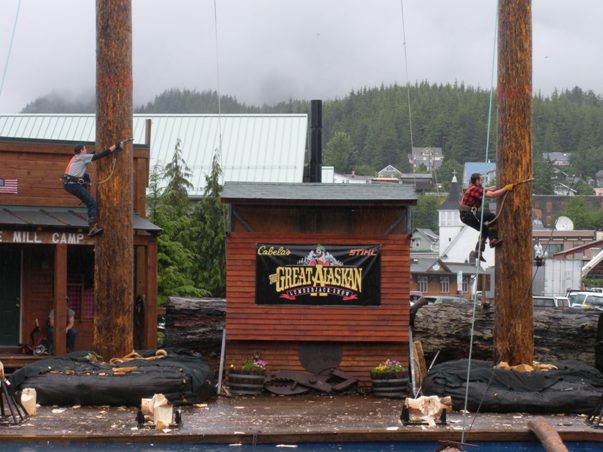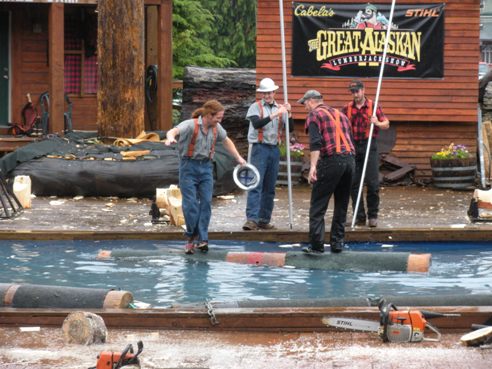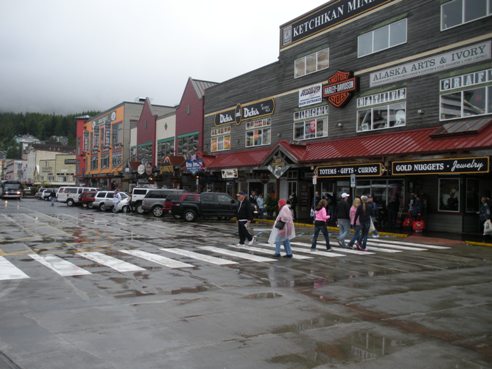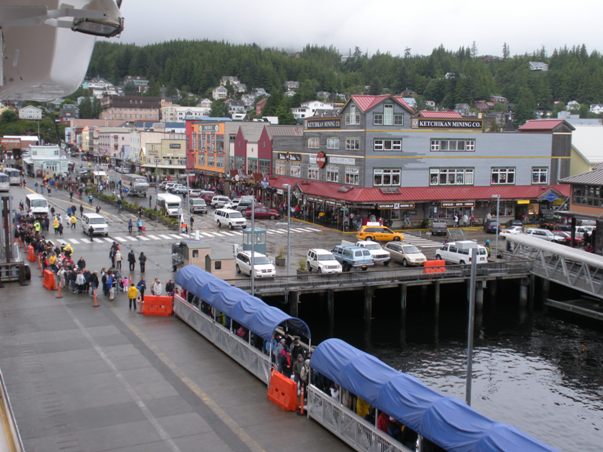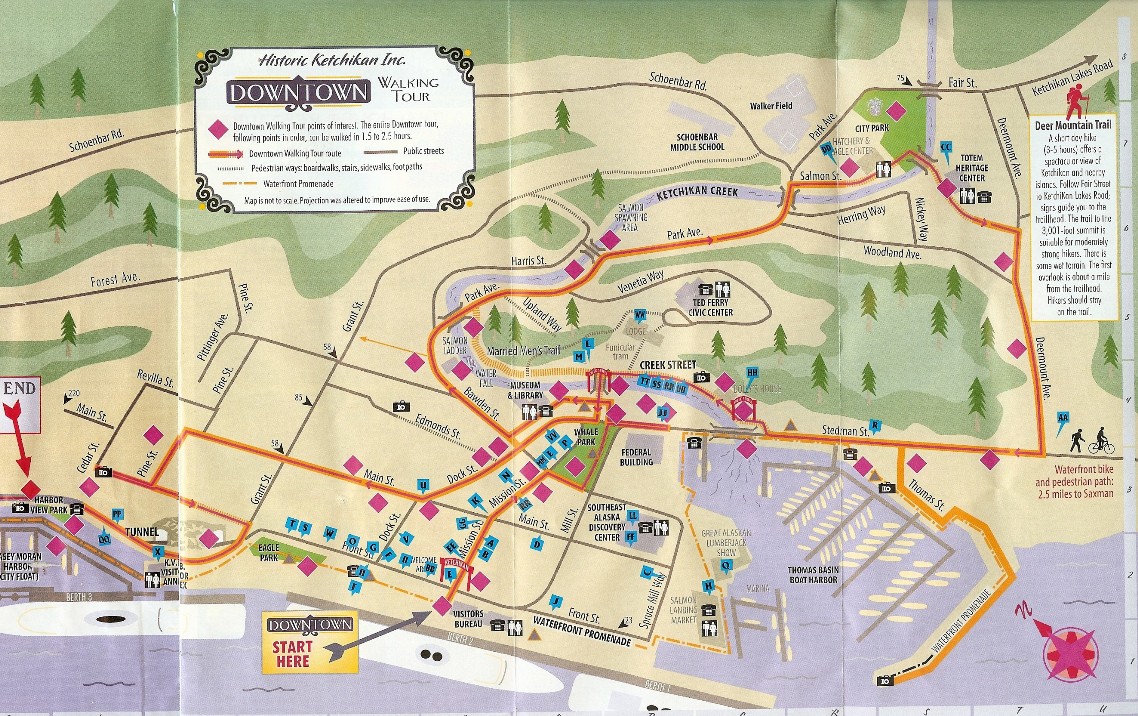 Boats in Ketchikan
Boats in Ketchikan
Totem Poles in town
Ketchikan Creek runs through town
Creek Street
Creek Street
Creek Street
Creek Street
Great Alaskan Lumberjack Show
Ketchikan from the pier
Shopping streets in Ketchikan
Great Alaskan Lumberjack Show
Married Men's Trail
Houses on Park Avenue
Southeast Alaska Discovery Center
Old Red Light District on Creek Street
For a hike, research the Deer Mountain Trail.