Sugarloaf Rock
Shown today on some maps as The Sugarloaf, it is a distinguished divide between the Muir Snowfield and the Paradise Glacier. Sugarloaf is an important reference point while climbing to Camp Muir although most don't realize it has a name.
Panoramic Photos August 8, 1934
Washington Lookout Sites
During the photo survey of lookouts during this time period, many sites were often photographed that were being considered for fire lookouts. On the day Anvil Rock lookout was photographed at 9, 500 feet, the photographer also shot two locations further down the ridge in the 7,000 foot range. Both Sugarloaf Rock and McClure Rock were photographed. Many reports suggest that Anvil Rock was just too high as a fire lookout and often above the clouds. Many suggested putting a lookout much further down. The photos suggest that these two sites were being considered.
Getting to Sugarloaf is relatively simple. Thousands pass right by it every year. It is located on the right just as you start climbing the Muir Snowfield after Pebble Creek. In later season the snow is melted to reach it by scrambling while the rest of the year you will need to travel over gentle snow slopes to obtain the location.
Access
Elevation: 7,789 feet
Elevation Gain: 2,500 feet
Distance: 3 miles
Access: Paved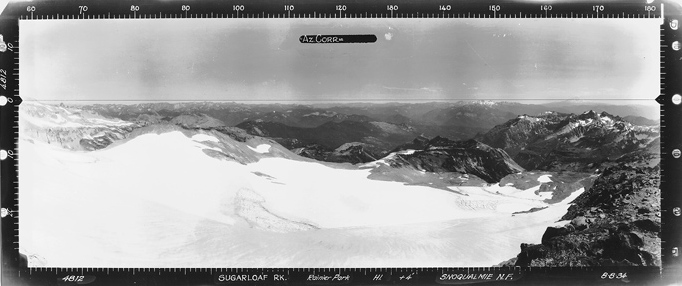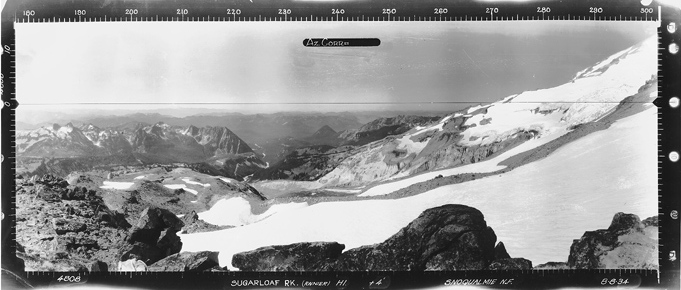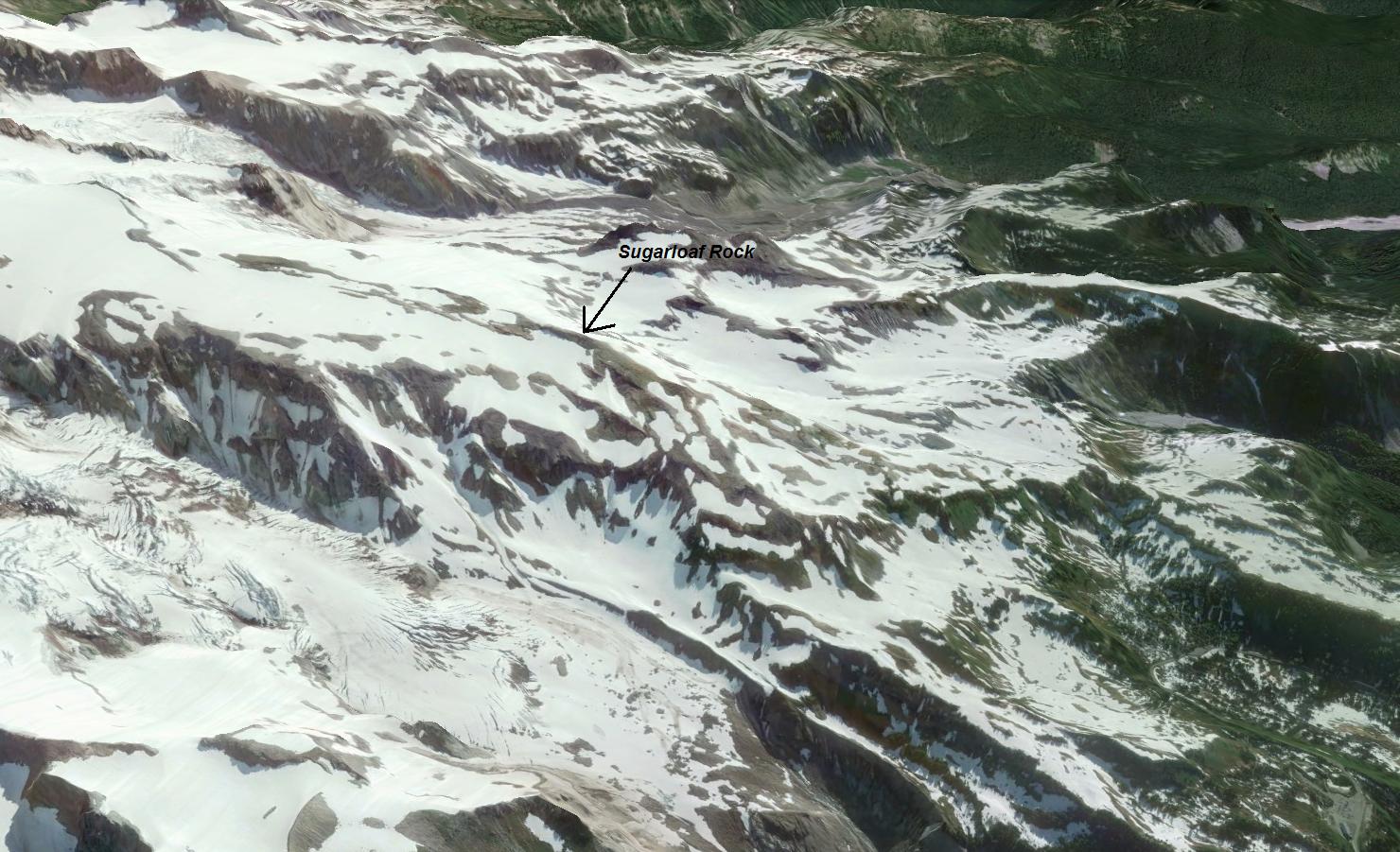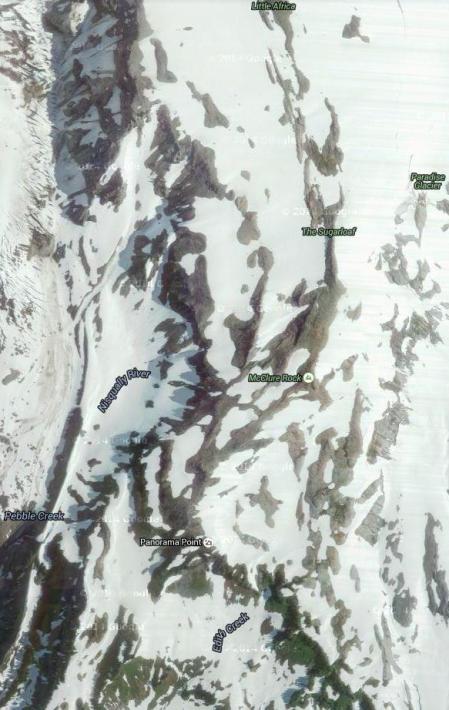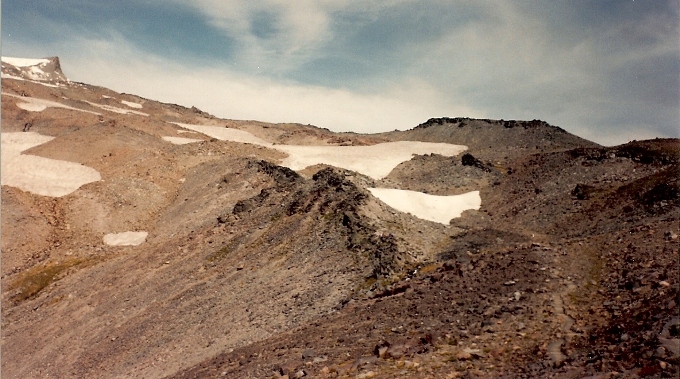 Southwest 8-8-1934
Southeast 8-8-1934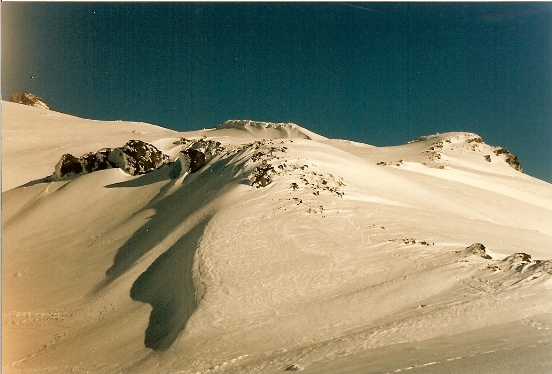 The Sugarloaf
End of the season with very little snow
The Sugarloaf
Anvil Rock
McClure Rock
Winter and early season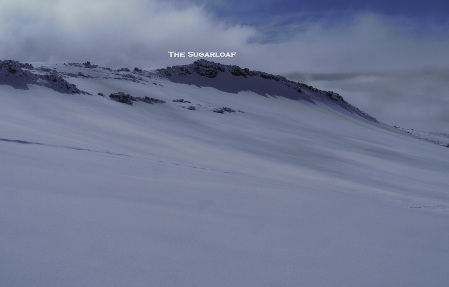 Aerial view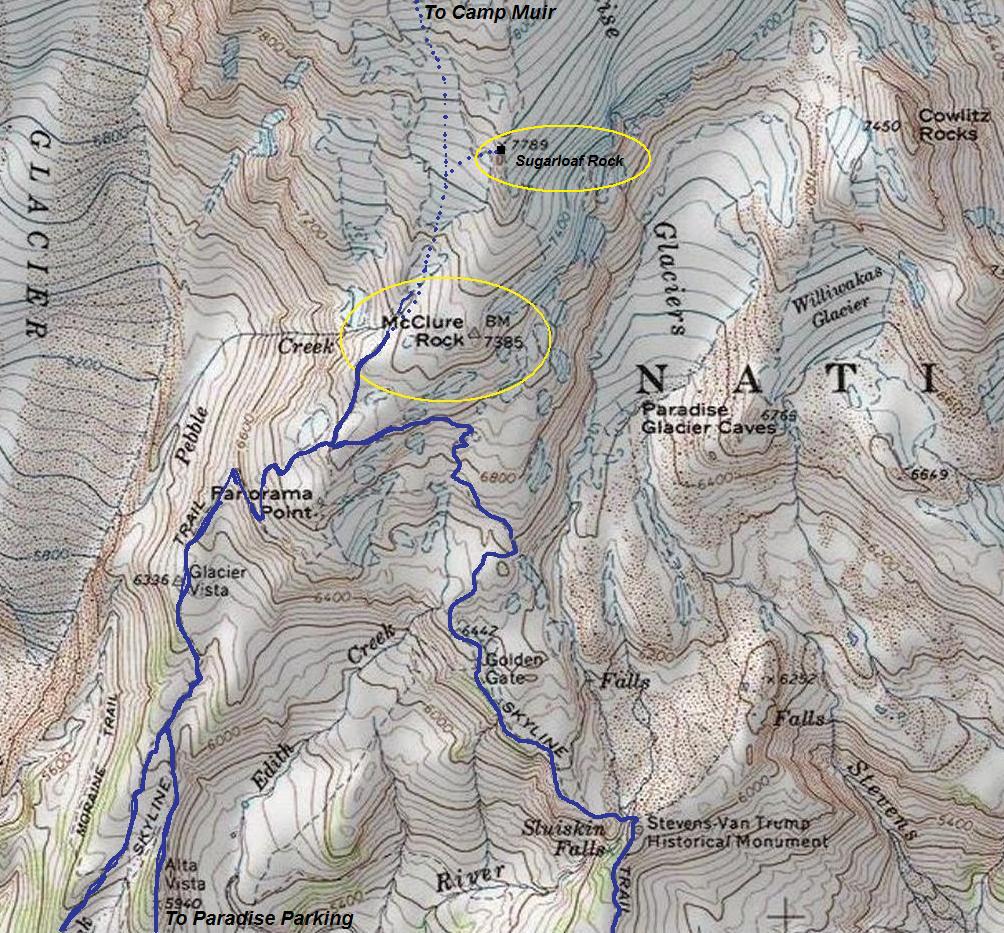 Photo found on the web