Maloney Lakes & Maloney Mountain
Elevation: 5,230 feet at Osborne Mountain
Distance: Around a mile to the lakes area
Elevation Gain: 800 feet to the upper lake
Access: Good Dirt/Gravel Roads
If you enjoy solitude, following old trails and discovering small picturesque lakes, the Maloney Lakes are right up your alley. Were there are lakes, there are fisherman trails, but the trail to Maloney Lakes appears to been quite nice. Many cut logs and decent trail tread hints to an almost official trail at one time. Unfortunately, many trees have fallen in the last few years or else one could reach the lakes in just minutes. The lakes area are full of overgrown trails lead to them all.

High on the ridge above the lakes is Point 5,230, a site considered for a fire lookout in the 1930's. On August 5, 1936, pictures were taken from the summit area during the Osborne Photo Survey. Why these photos were taken 2 years after all the other lookout sites in the area were taken is a mystery. One thing is for sure, if the summit trees were removed, the view would be incredible in all directions. The only spot (just feet below the summit) were the trees thin out for views is the exact location of the photos shot in 1936. It is quite clear on this narrow ridge that no camp or patrol point for fire detection was ever established.
Access:
Route
Take Hwy 2 for a half mile past the Skykomish Ranger Station. Turn right on Foss River Road (Road 68), set odometer. It is paved for the first 1.2 miles to a Y. Go right, at 3.6 miles is another Y, go right, at 4.1 pass a trailhead, at 4.7 is a Y and a gate, go right, at 8.1 is a Y, go right, at 9.2 is a Y, go left, at 11.1 arrive at the starting point. (NOTE: At 4.7 miles is a gate that closes during the winter months, contact ranger for dates).
The parking area has been used for a campsite so many social trails exist. Note the paring area is an old road, decommissioned with dirt mound and logs on the other side to prevent off-road vehicles. The old road heads back into the old-growth forest. Try to follow a trail that follows this road to its end. If missed, go up the hillside looking for cut logs and trail tread. It climbs up and over the first knoll 4,640+, then the second one 4,600. Lots of windfall between the two. Then the trail drops to the large flat saddle between the three main lakes. At this point, you are on your own although overgrown trails do exist to all three lakes if you can find them. As for the 1936 Osborne Photo site, there isn't anything interesting worth bushwhacking up there for so don't bother...unless you want to sign the register I placed there.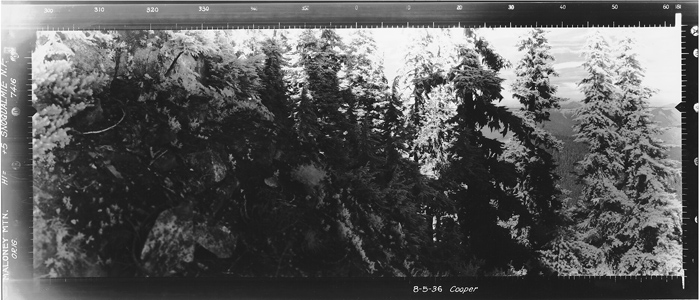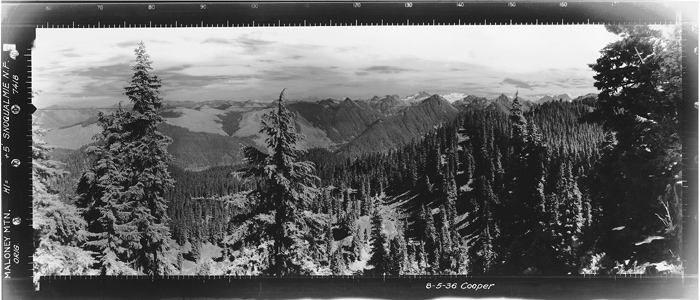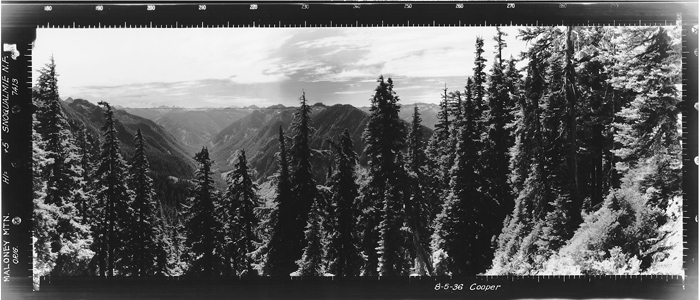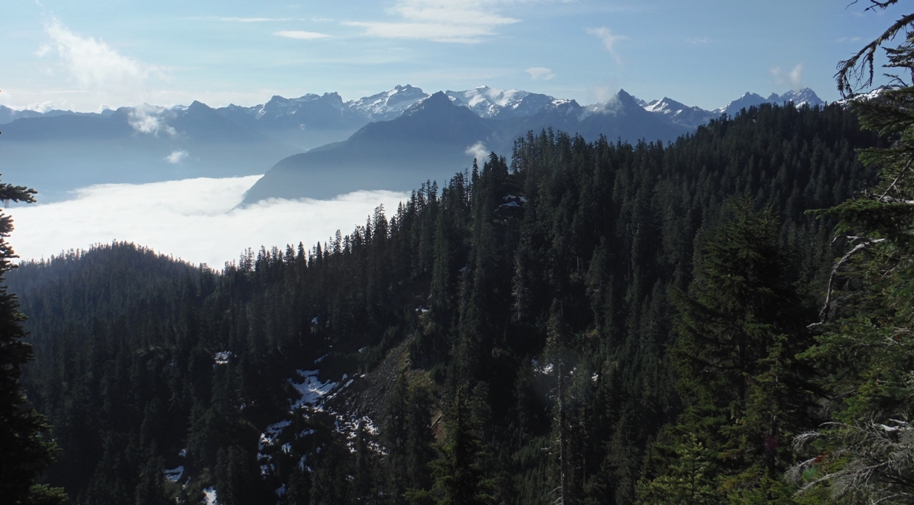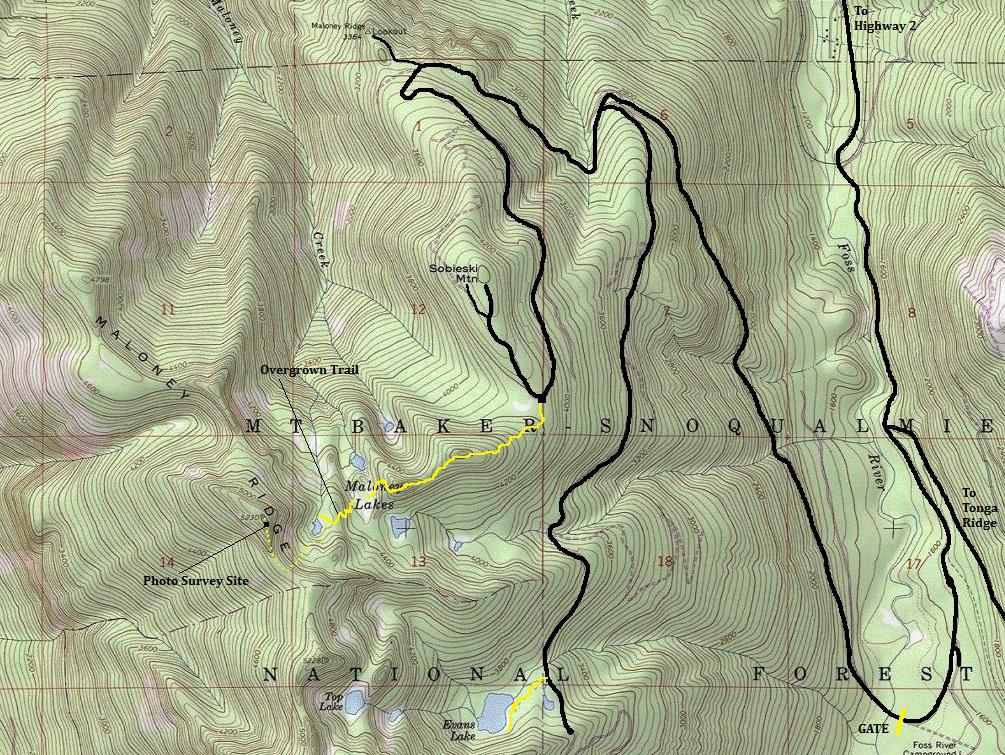 Looking Southeast 1936
Looking Southeast 2015
Looking Southwest 1936
Looking Southwest 2015
Looking North 1936
Looking North 2015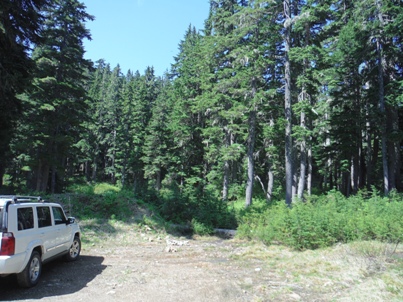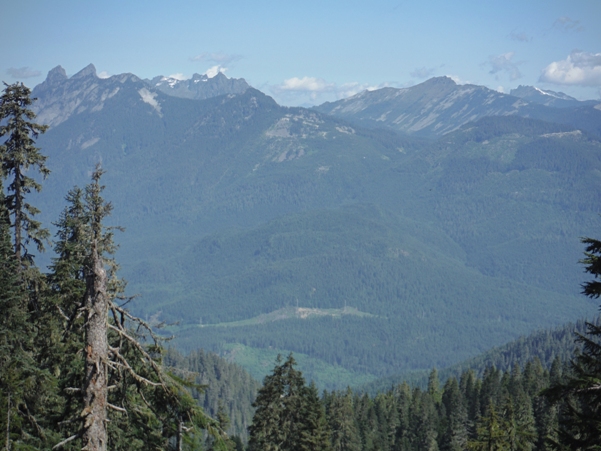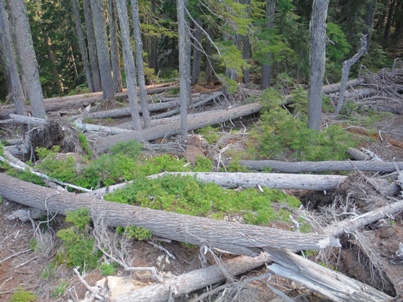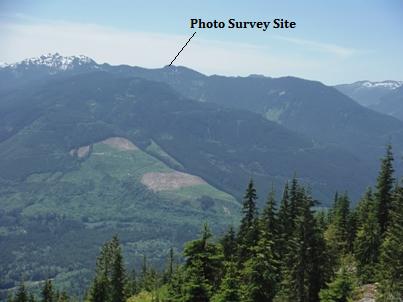 From Beckler Mountain area
Sobieski Mountain communication site and Glacier Peak
Gunn, Merchant, Townsend, Wild Sky Wilderness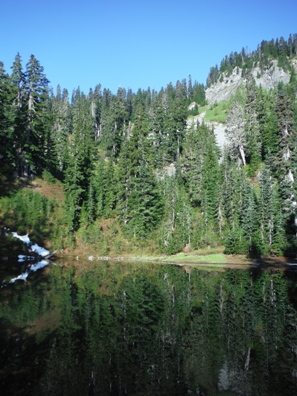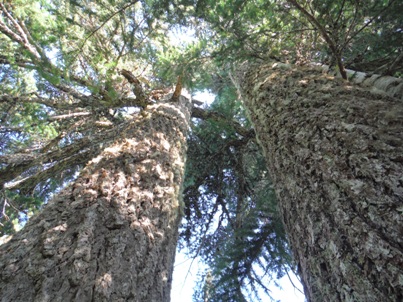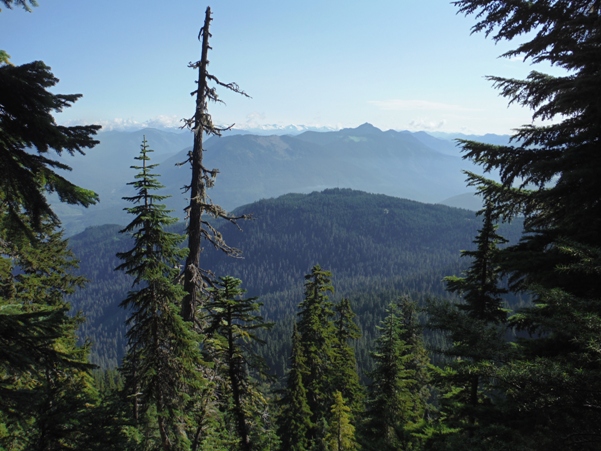 Maloney Mountain Photo Survey Site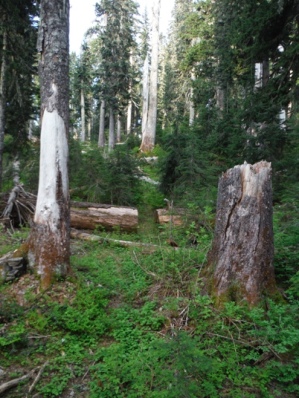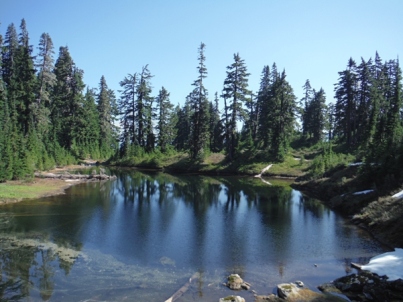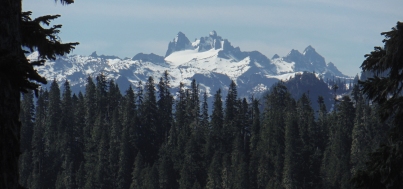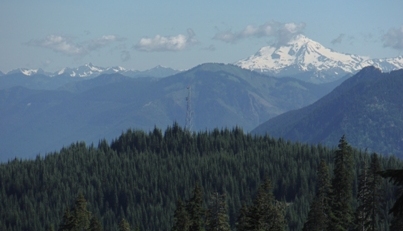 Lots of windfall over the trail
Trailhead
Highest Maloney Lake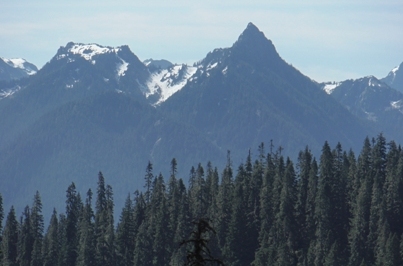 Views to the south along the way to the lakes
Highest Maloney Lake & Maloney Mountain
Trail
Two large trees on the summit (lets make a crows nest today)
Found a view near the summit to the NE toward Sobieski Mountain and Fernow
Highest Maloney Lake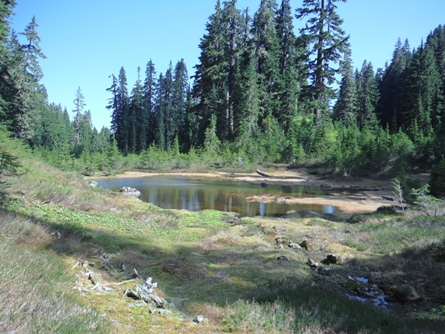 Small lake not on the map