Kiona Peak Lookout Site
Elevation: Around 4,849 feet
Distance: 12+road miles from west, 2.1 if at the Watch Mtn. L.O.
Elevation Gain: 3,500+ feet or so
Access: Paved/gravel near Hwy 12
Kiona Peak is one of the great vantage points in the Cowlitz Valley, with a prominence of over 1,500 feet included. But it's the history that makes Kiona Peak so great. An article in the Tacoma Times on August 11, 1917 said: "The first lookout station in the Rainier National Forest is being constructed at Kiona peak. The peak was so sharp that it was necessary to blast off a piece of the top to find a large enough space for the 10 x 12 station. Twenty ponies carried supplies for the new station from Randle. No man has yet been appointed permanently to the lookout." A five mile trail & telephone line connected the lookout to Randle. No other lookouts were built until 1928 when Cispus and Badger Peak were built. It was the first lookout built by the Division of Forestry (predecessor to the DNR). In 1930 one of the lookouts took a bad fall off the cliff but returned to work after getting medical help in Randle. The D-6 cupola cabin was used until it was replaced by an L-4 cab in 1935. The site was abandoned in 1963 when a new tower was constructed on Watch Mountain. Today, most of the cables are still hanging on both sides of the cliff. Quite a few old boards and pieces can be found below. A nice scramble trail sneaks up the only break in the rocky summit area providing access without much exposure. Moss covers rock steps carved into the rock.
Washington Lookout Sites
Access
Access is rather long and difficult. The most direct routes are full of gates and no-trespassing signs. The most common route is to use logging roads that wrap around the west side of Kiona Peak, way to the north and then reach the 5 way junction saddle between Kiona and Watch. This route is over 10 miles one-way. I did not go this way but I will provide a map as I would recommend this way. From the 5-way intersection, it is under a mile to Kiona or just 1.5 miles to the Watch Mountain Lookout (must do both after such a long approach).
Looking Northwest - 1929 & 2015
Looking South - 1929 & 2015
Looking Northeast - 1929 & 2015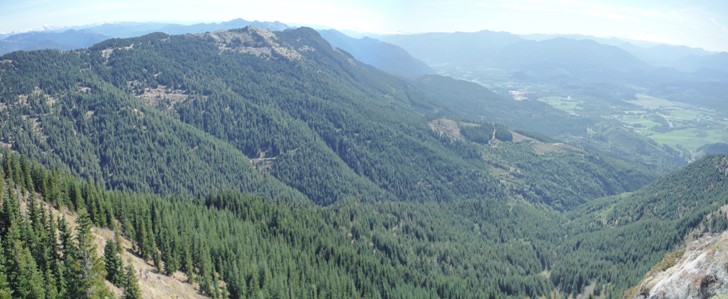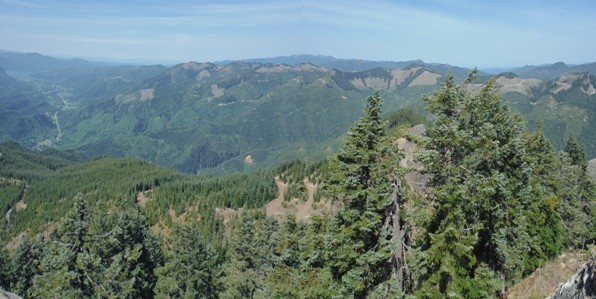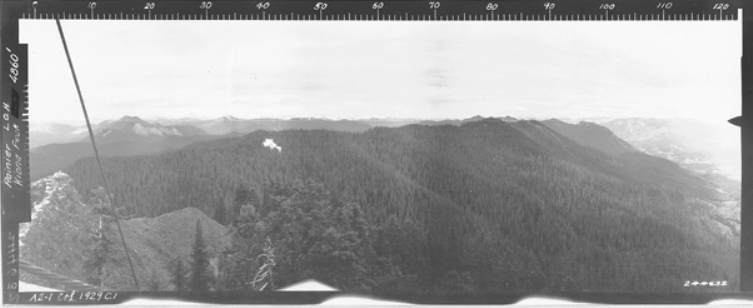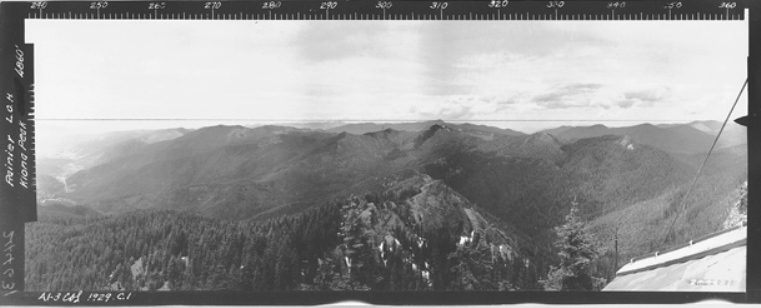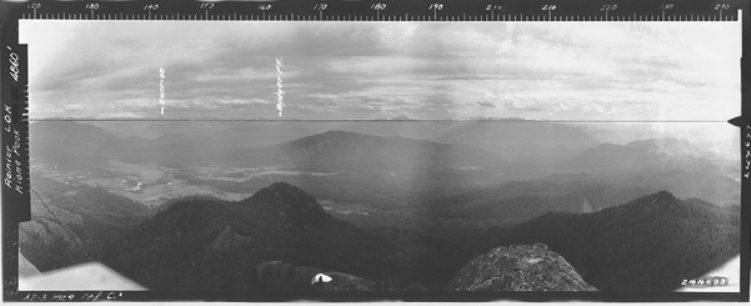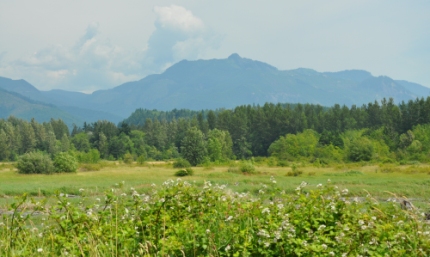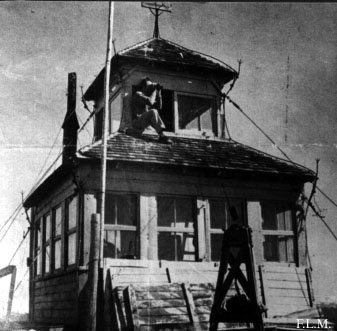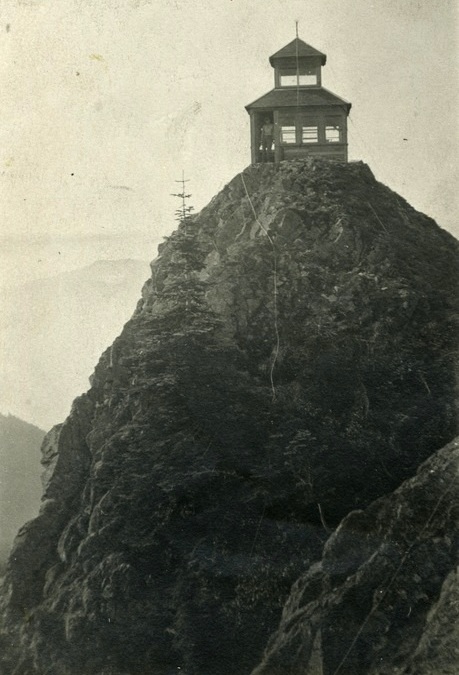 Kiona Peak from Riffe Lake
Kiona Peak 1917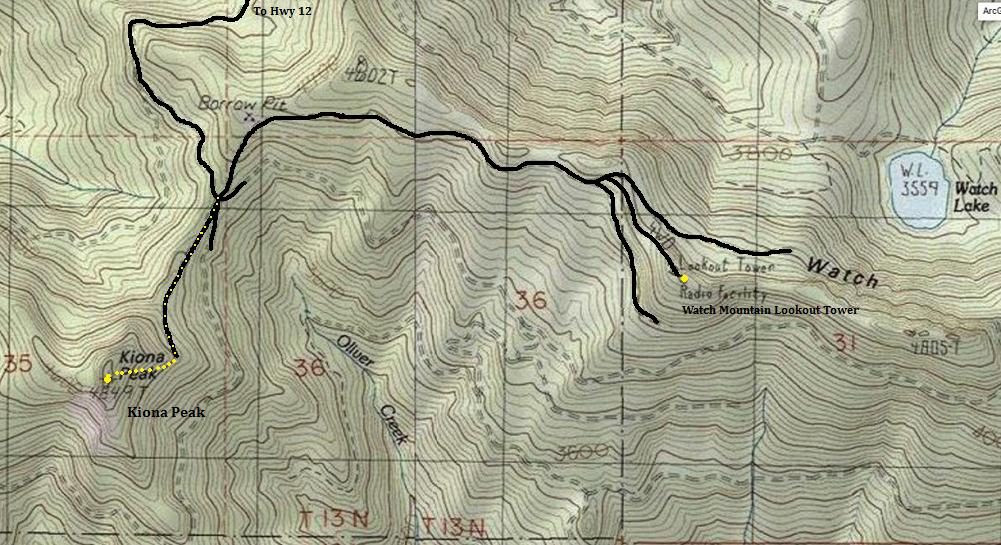 More Information
For a full list of interesting news articles about the Kiona Peak Lookout, check out Ron Kemnow's amazing website at: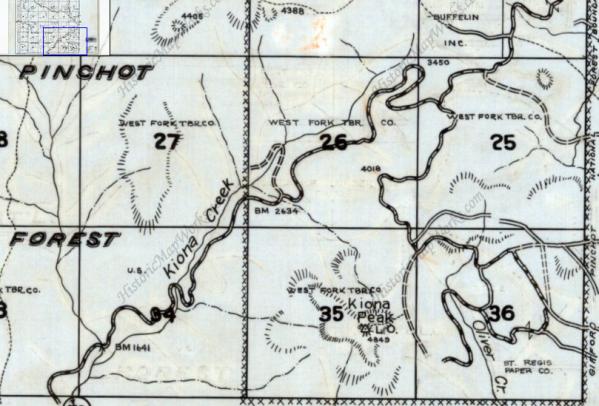 1975 Metsker Map showing lookout and trail to lower road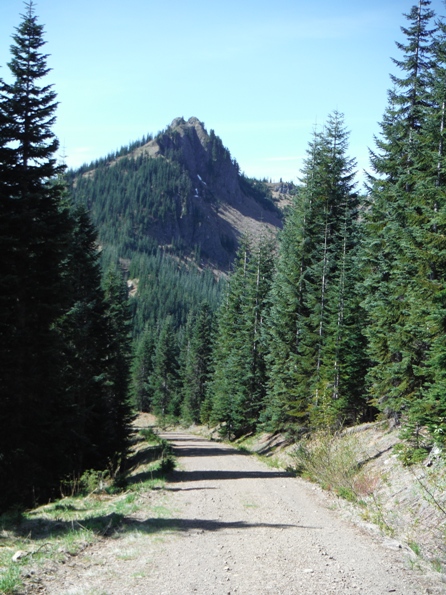 Kiona Peak from the East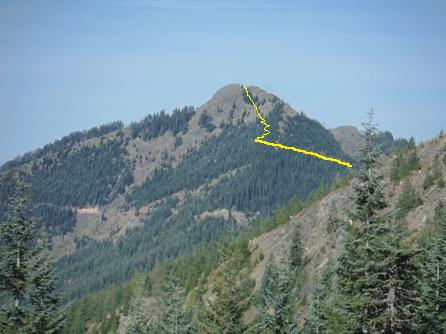 Dropping down to the 5-way junction, looking at Kiona Peak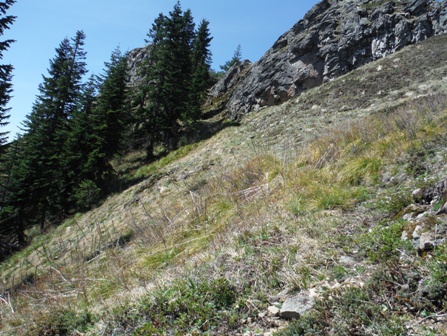 Hard to see but the old Kiona Peak Trail is traversing up the slope here.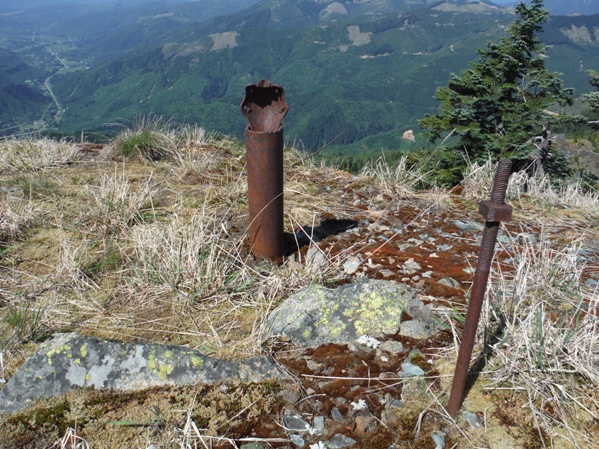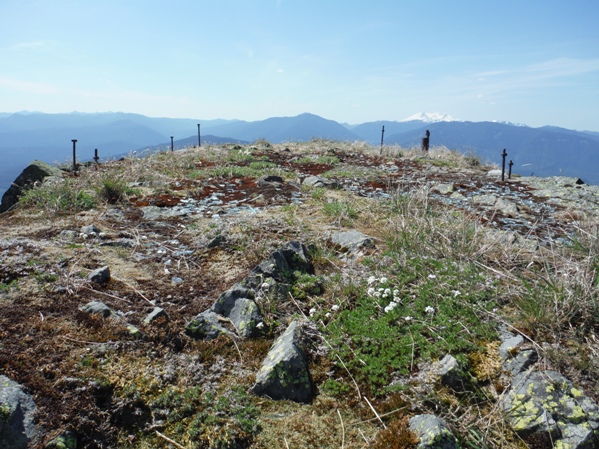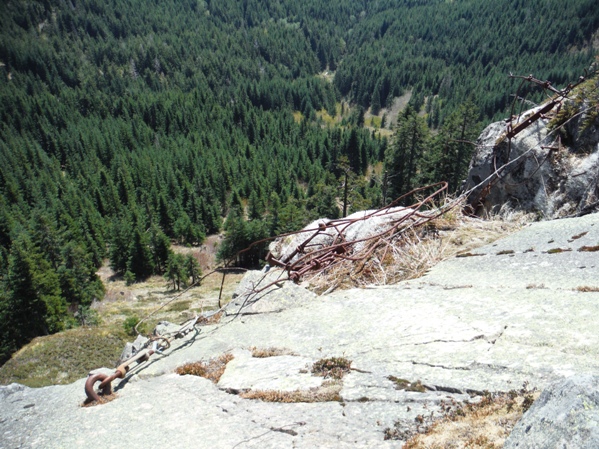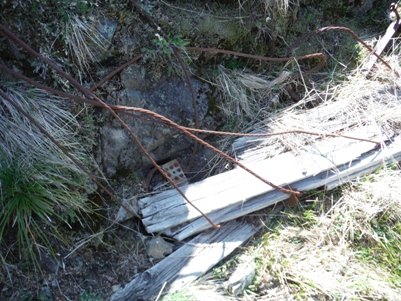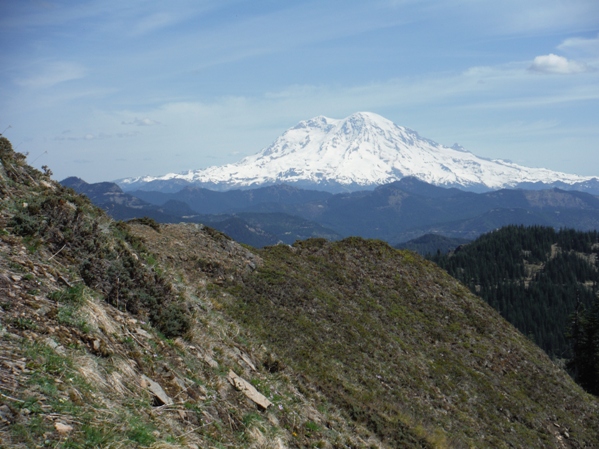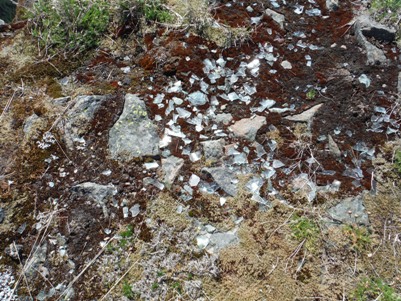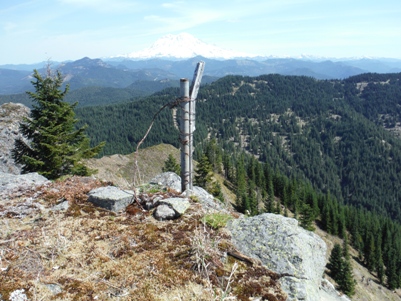 Glass, nails, screws, wire....
Thrown off the side
Pipe
This shot is nearly vertical down
Good views of Rainier