Watch Mountain Lookout
Elevation: Around 4,800 feet
Distance: 6 miles from east or 12+road miles from west
Elevation Gain: 3,500+feet either route
Access: Good from west, 4WD from east
This is the second lookout built on Watch Mountain, built in 1963 at the end of lookout construction days. The original lookout was 2 miles to the east on the most eastern point of this long ridgeline. This present 14 x14 foot DNR flattop cab with catwalk is not used for anything fire related. Solar panels on top with numerous batteries inside assist some sort of radio communication equipment. Almost all the windows have been covered by insulation, so inside looks bleak. Someone pointed out on the NHLR.org page that in this unique situation it seems the agencies who own the equipment take care of the lookout so that it continues to house their items. It is likely that this use saved the tower from being removed long ago.
Washington Lookout Sites
Include Kiona Peak
If you are doing Watch Mountain Lookout, you must include Kiona Peak former lookout site. The distance apart is only 2.1 miles summit to summit. Also, if you come via the logging road route, you hit the ridge midway between the two.
Access
Although this lookout is visible from Highway 12, access is rather long and difficult. The most direct routes are full of gates and no-trespassing signs. The most common route is to use logging roads that wrap around the west side of Kiona Peak, way to the north and then reach the 5 way junction saddle between Kiona and Watch. This route is reported to be over 12 miles one-way. I did not go this way but I will provide a map as I would recommend that way. My route came via the east ridge of Watch from the old lookout, recommended if you want to get all three lookout sites. The most enjoyable route ought to be from Watch Lake (since there is a trail to the lake) but there is no good access from the lake up to the lookout.
Peakbaggers
The Watch Mountain highpoint is located east of the lookout. The prominence is around 665 feet or so. The reward on the true summit is minimal. There are three points, all mostly forested with some views north.
Forest Service Request
Forest Service: if you ever decide to remove this lookout (appears to be in danger of neglect), consider placing just the cab on the ground in the original location to the east. No access across private land is required to reach the original location. Minimal work by volunteers would be required opening up the spur road and making new trail up the ridge to the old lookout site. The location would be quite an attraction and a popular destination year-round.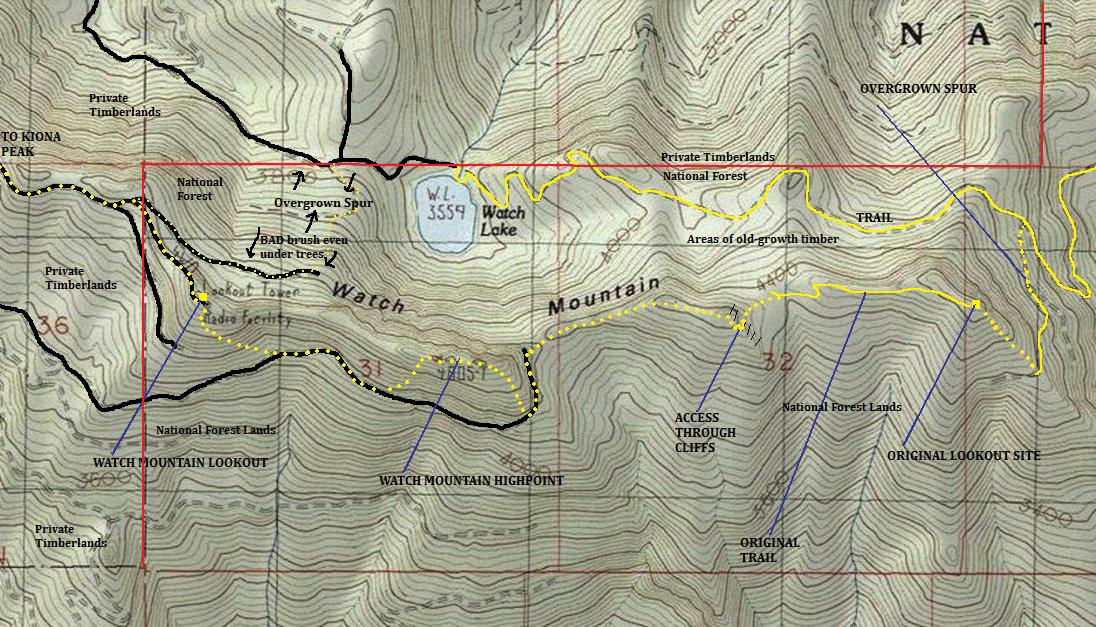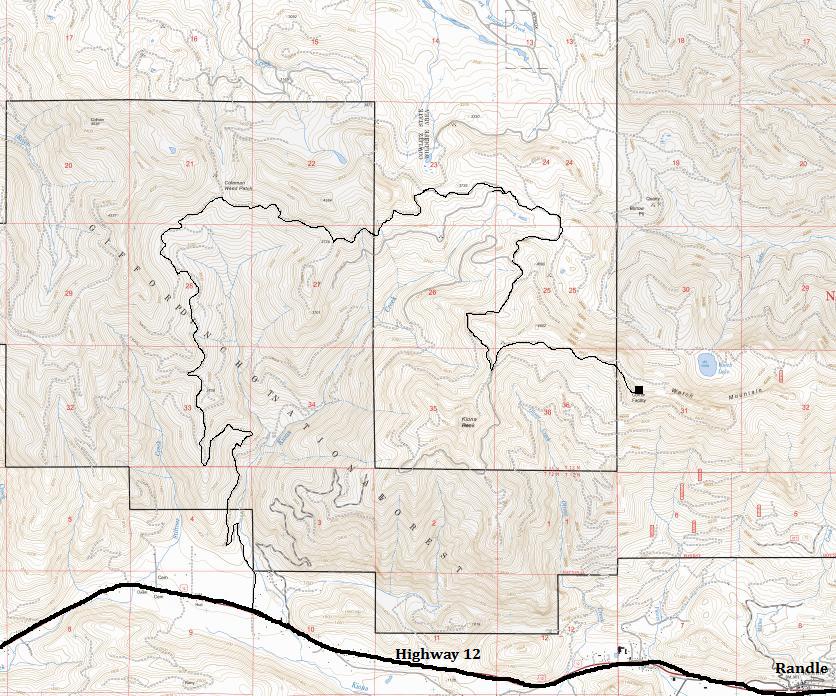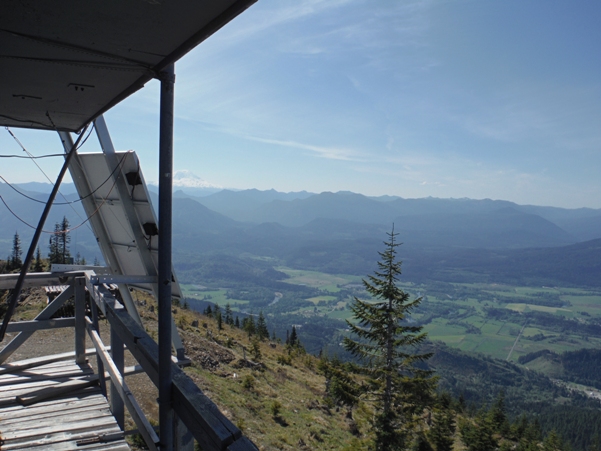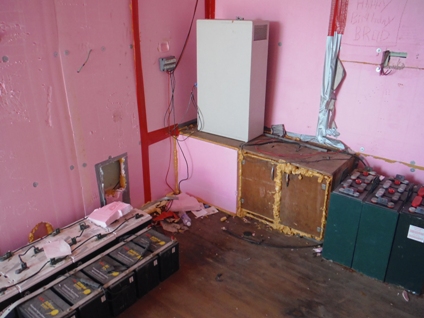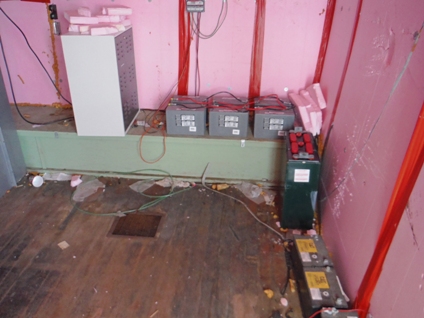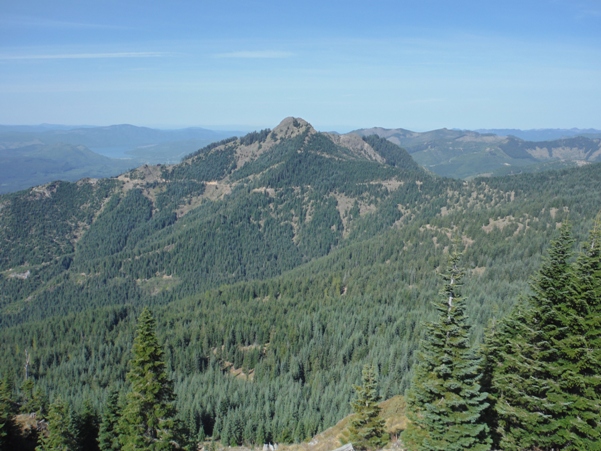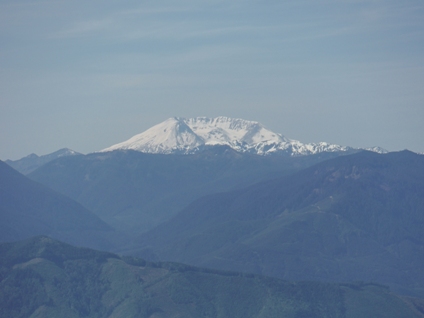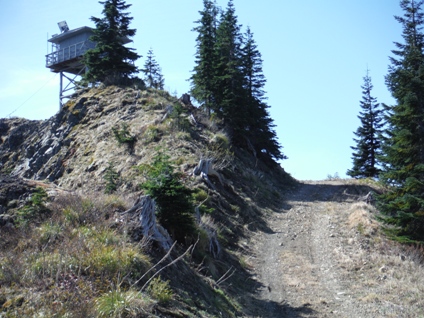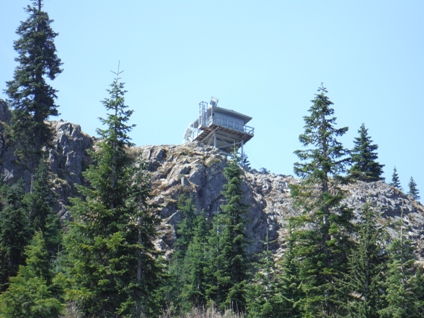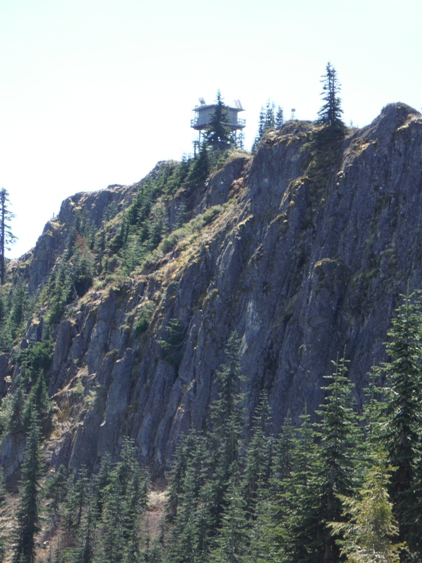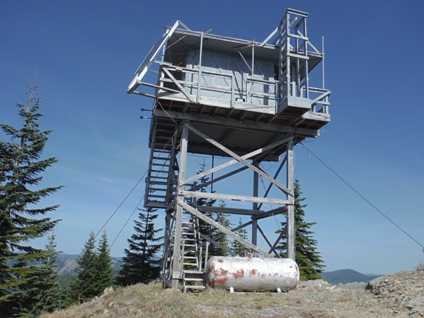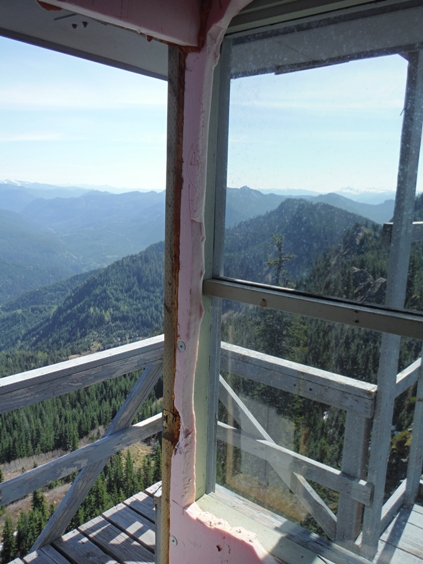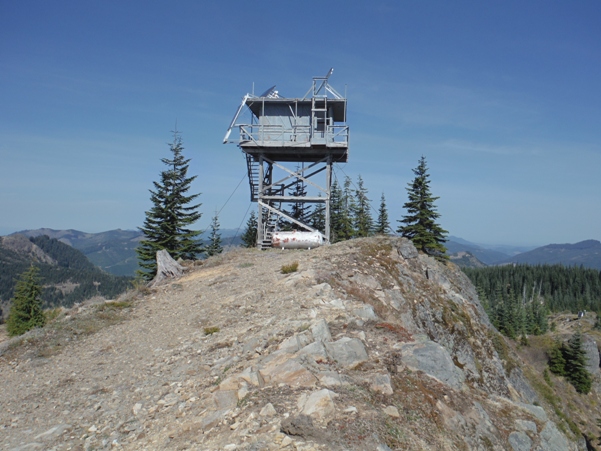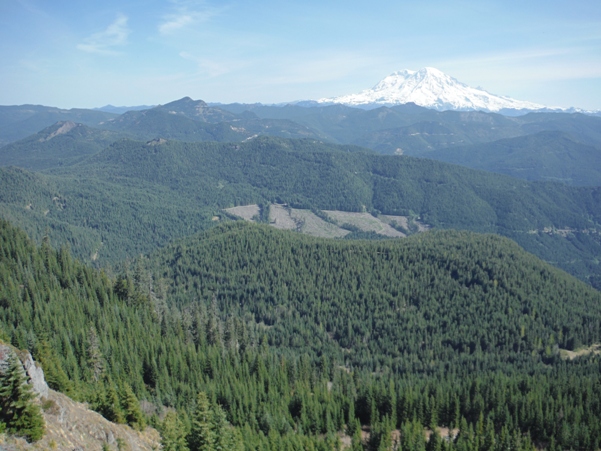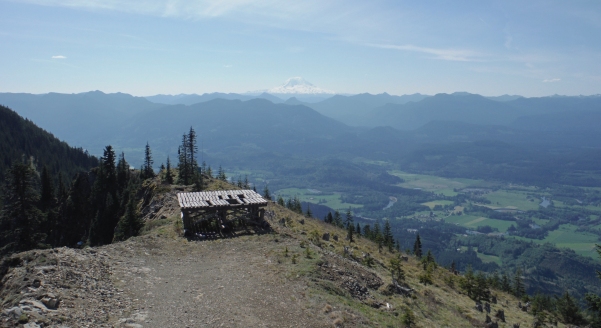 Map shows the road biking-hike route - reports say there are 4 gates in route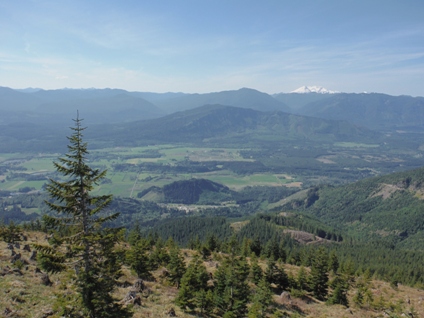 Heli-pad and Mt. Adams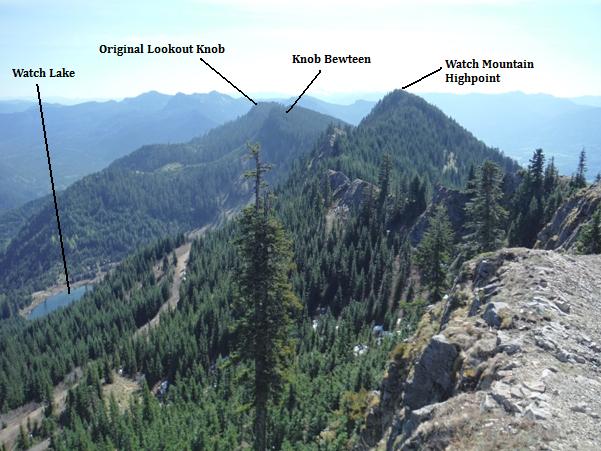 View east from the lookout tower
Inside the lookout
Watch Mountain Lookout
Mount Rainier
From road below on the north side
Only window not covered with insulation
Mount St. Helens
West to Kiona Peak
Southwest to St. Helens
Road to lookout
From the NW
Looking south