Blake Island State Park
More access info on my page about:
A true Western Washington native will know all about Blake Island. An entire island that has remained relatively unchanged for hundreds of years. Located within minutes of a major city like Seattle, Blake Island is a unique experience offering magnificent views of the Olympic Mountains and the Seattle skyline. Blake Island was an ancestral camping ground of the Suquamish Indian tribe, and legend has it Chief Seattle was born there. Blake Island was circled by Captain Vancouver in 1792 but was not named until the Wilkes expedition in 1841. It is believed the island was named in honor of George Smith Blake, who commanded U.S. Coast Survey vessels. The Trimbles purchased the island about 1908, built and estate, called the island Trimble Island and left by 1929. The property became Blake Island State Park in October 1974. Today the 475-acres are a marine camping park with five miles of saltwater beach. The exception would be about 5 acres leased from the state for the Tillicum Village. The tour is quite popular with tourists and locals who leave from downtown Seattle, to come for a salmon dinner and native American dancing and entertainment. To get there, you'll need a watercraft or take a tour boat. For the adventurous, there are three campgrounds. For the not so adventurous, the Tillicum Village tours are offered from June to Labor Day and special arrangements can be made to stay longer on weekends. The developed portion of the park includes two picnic shelters, scattered picnic tables (some with barbeque grills), volleyball, horseshoes, kids play equipment, open fields and interpretive signs. Hikers can find 8 miles of trail all over the island, 7.5 miles are allowed with bicycles.
Washington Fire Lookouts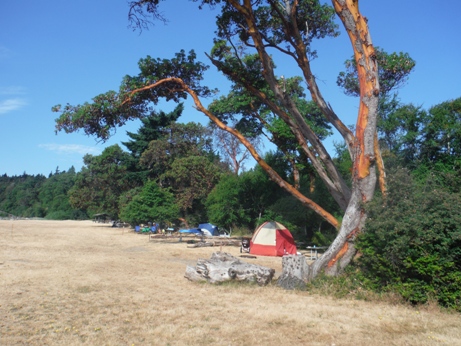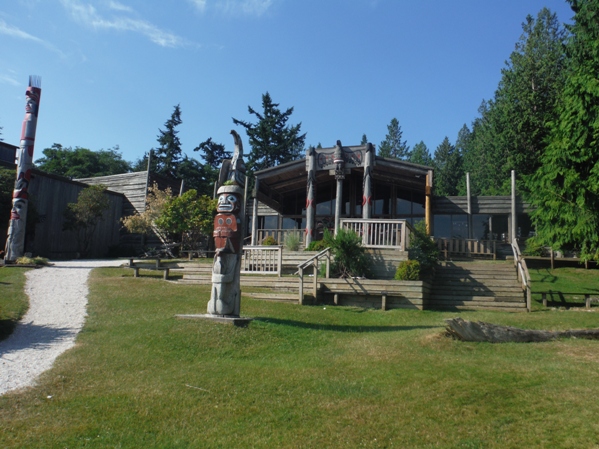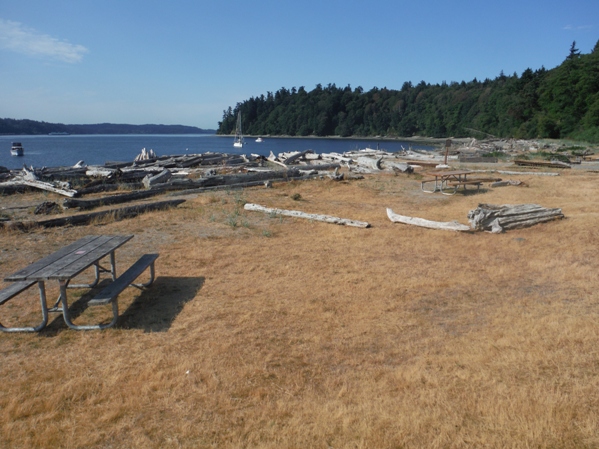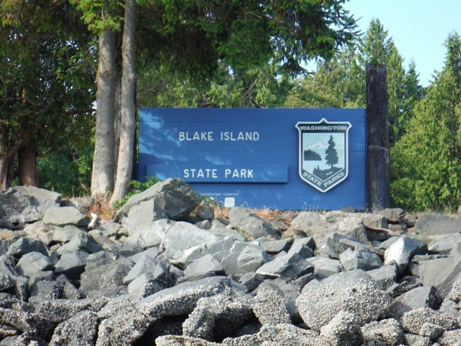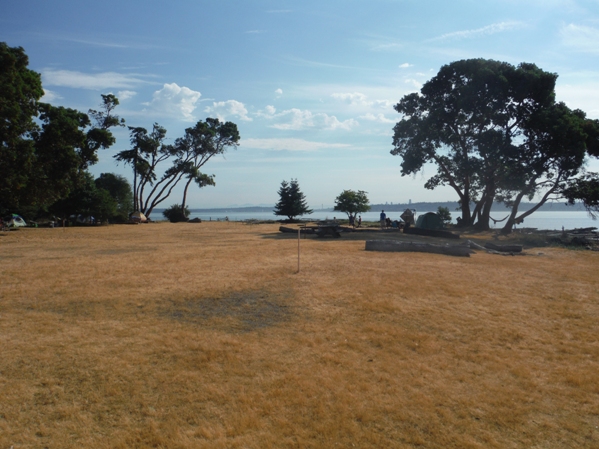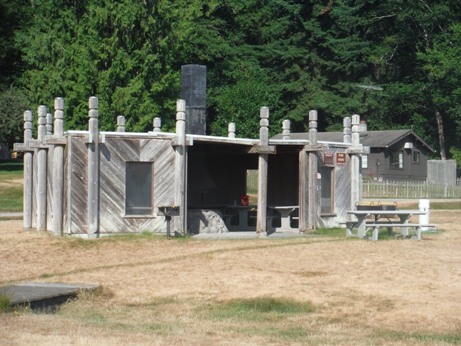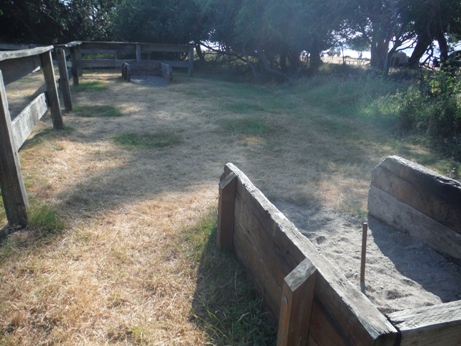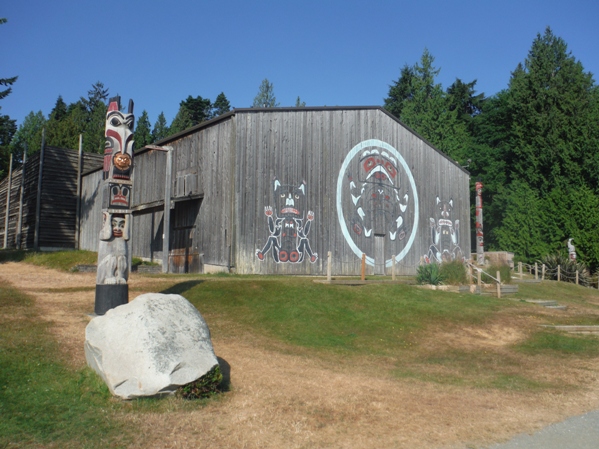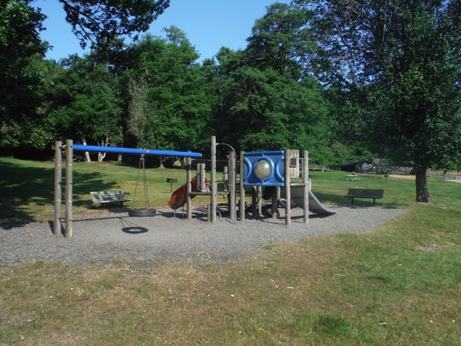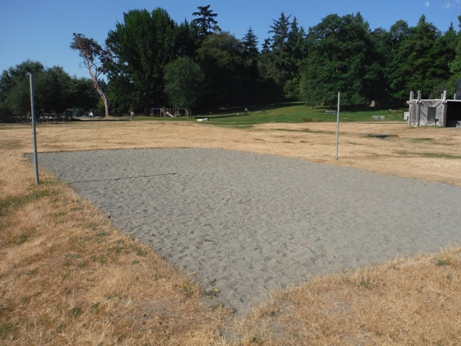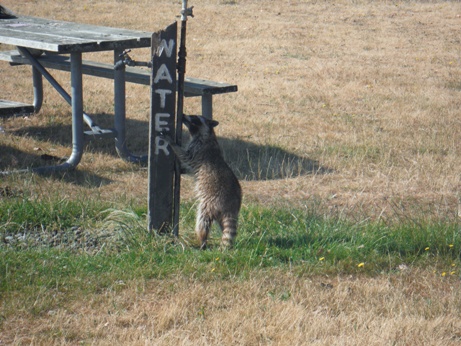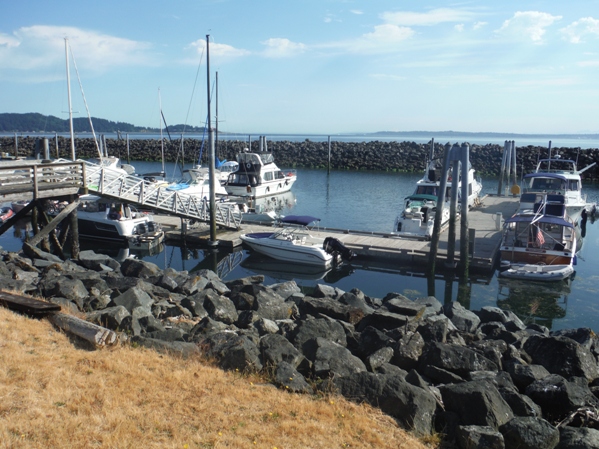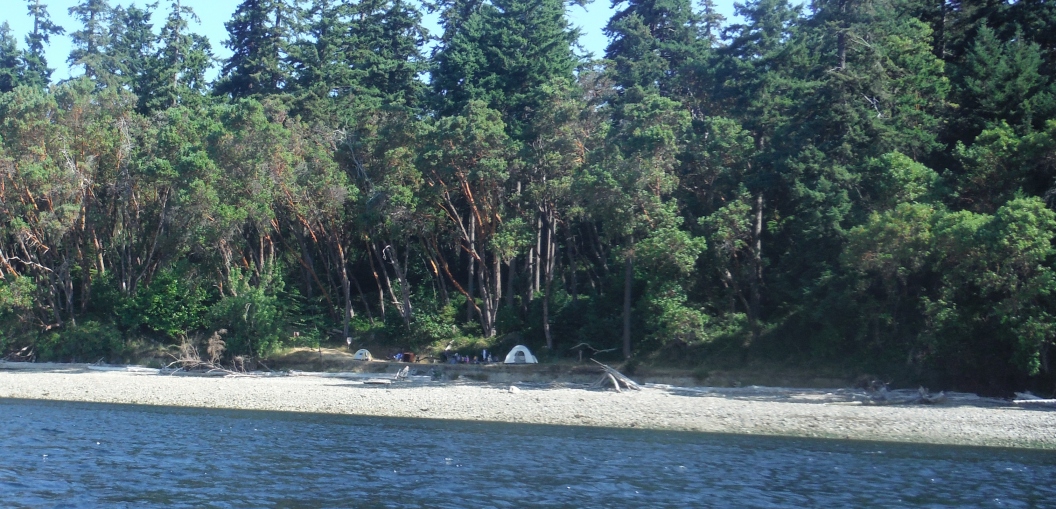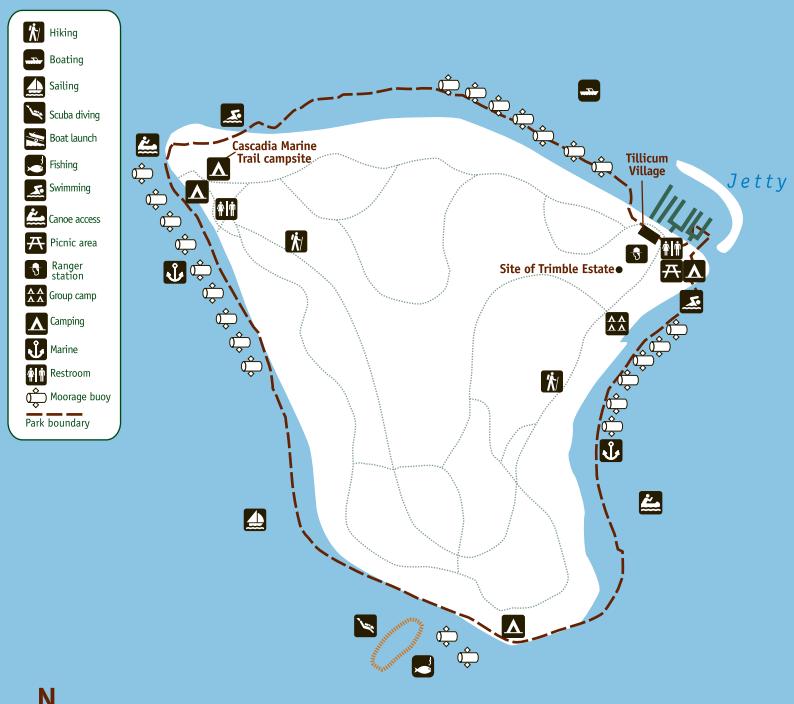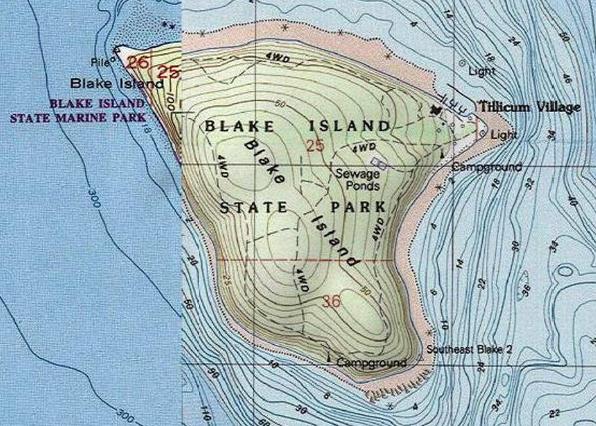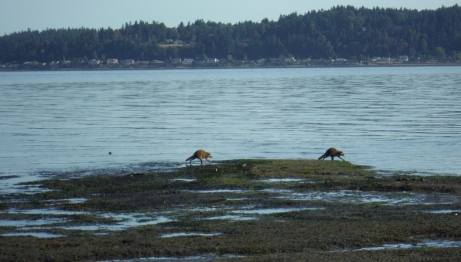 Camps at Tillicum Village
Tillicum Village gift shop
Tillicum Village
Tillicum Village Marina
Cascade Marine Trail camps on the west side
Camps at the south end of the island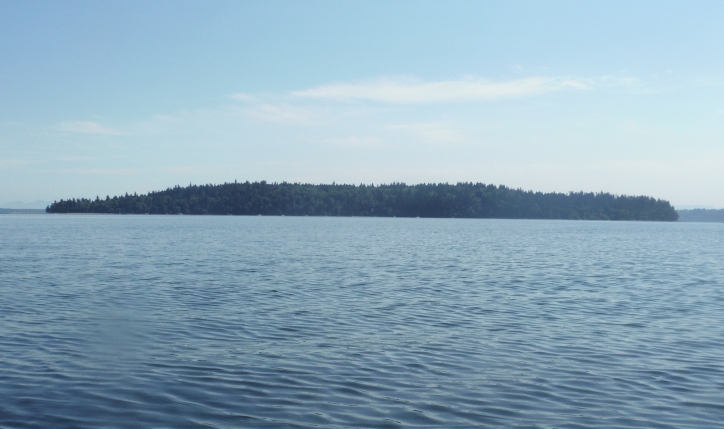 Blake Island from the West
Topo map
Raccoons
Raccoon looking for freshwater to drink
Volleyball Court
Horseshoe Pit
Covered shelter
Kids playground
Main camp at Tillicum Village