Mount Constitution Lookout
Lookout Elevation: 2,409
Elevation Gain: Drive-up
Access: Paved
Located on Orcas Island, Mount Constitution is the highest point in San Juan County, has over 2,000 feet of prominence and holds one of the most elaborate fire lookouts ever built, patterned after a medieval watch tower. The views are pretty outstanding too! With a tourist road to the summit, it is the highest and most popular destination in the San Juan Islands. But you can walk trails up or take a bike. Note the road to the summit is gated in winter months. Along with the tower, there are restrooms, a gift-shop and some picnic tables. It was named by Charles Wilkes during the Wilkes Expedition of 1838-1842 for the USS Constitution.
Washington Lookout Sites
The Lookout Tower
Built between Aug. 1935-1936 a crew of 28 men from the 4768th Company of the Civilian Conservation Corps constructed the tower designed by architect Elisworth Storey. The tower, measuring 18x28x93 was built out of approximately 216 yards (1000 tons) of native sandstone. It was quarried from the north shore of Orcas Island and hauled to the summit in trucks. To complete the job the men used 200 yards of sand and gravel, 260 barrels of cement and 2 tons of reinforcing steel. Today you can still go inside, climbing up the tower to the high observation areas on top. On the very top is the wood observatory which is the only part that feels like a traditional fire tower. This location was used by the Division of Forestry until 1967 when the high number of tourists started interfering with the firewatchers duties. So, in 1966 another more traditional lookout was built on Little Summit which is 1.5 miles to the south. The stone structure is rectangular in shape, tapering slightly toward the top. Spend time looking at all its hand-crafted features. The walls are thick as you view through the slit windows. The wooden doors are heavy with wrought iron work. A carved balustrade wraps around the observation platform.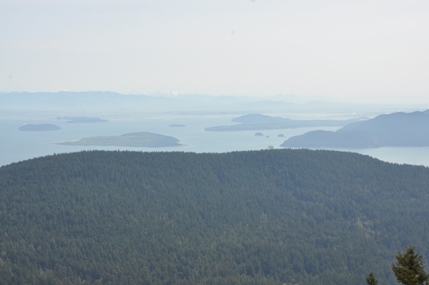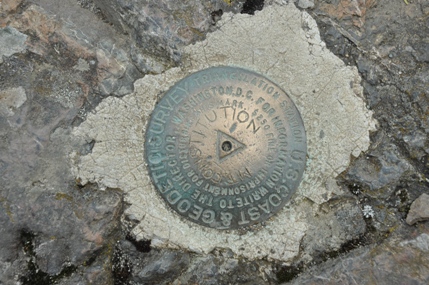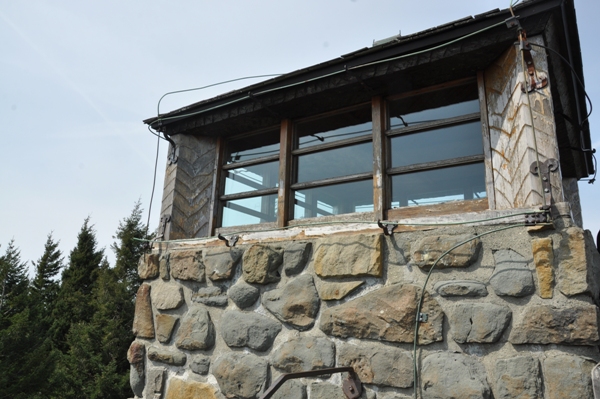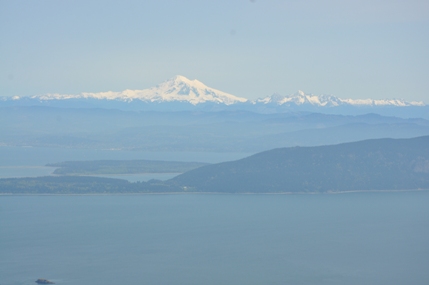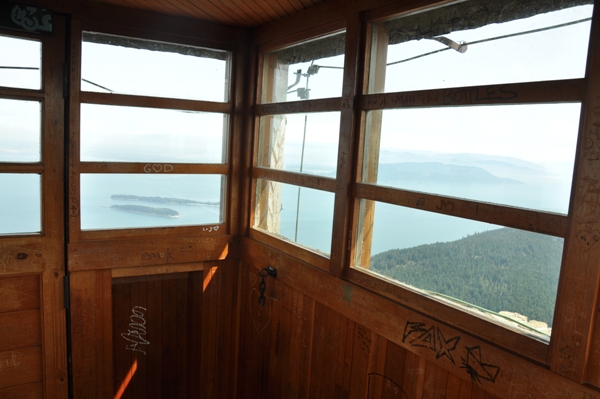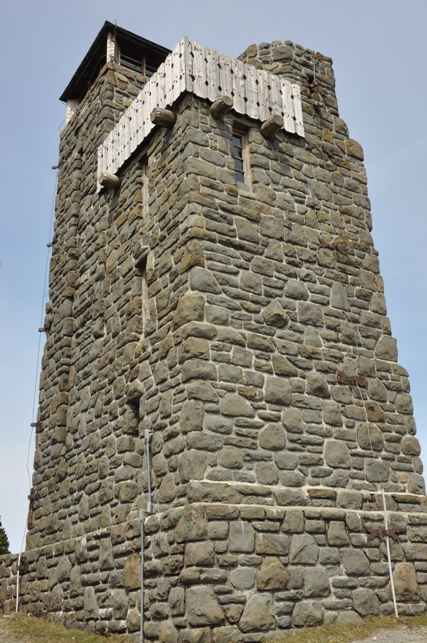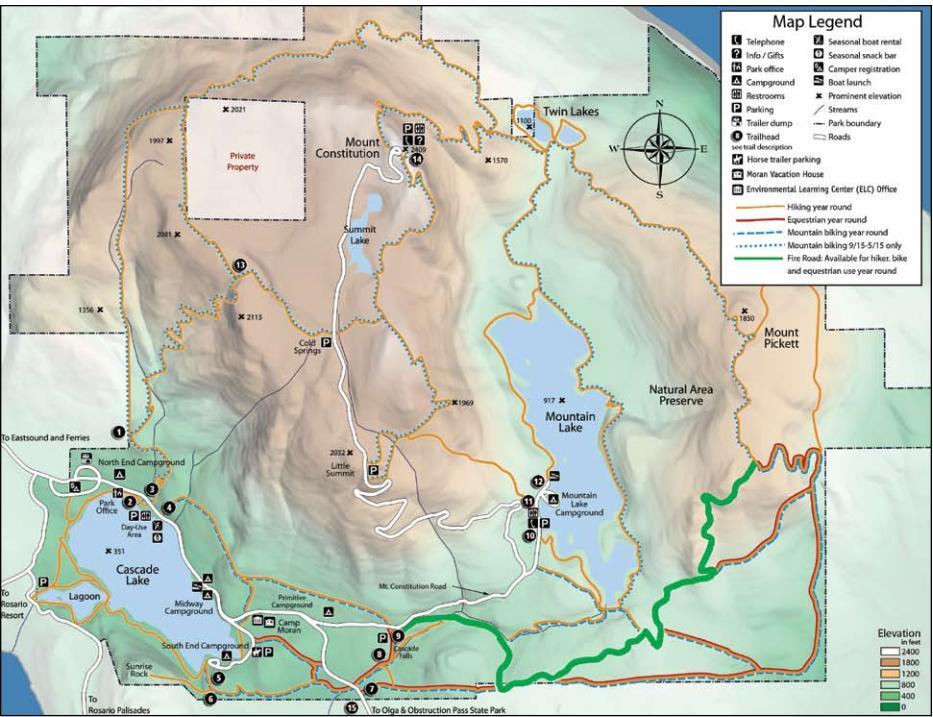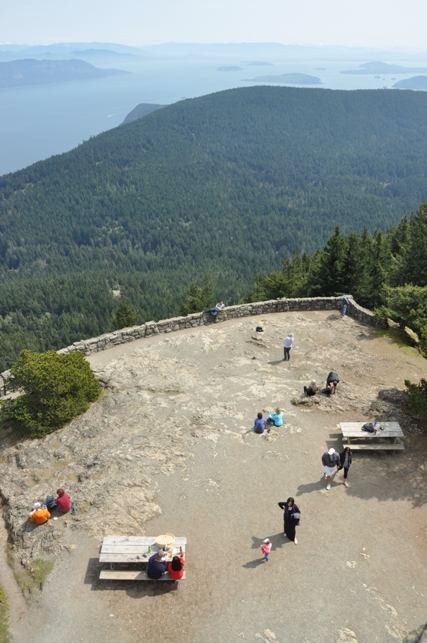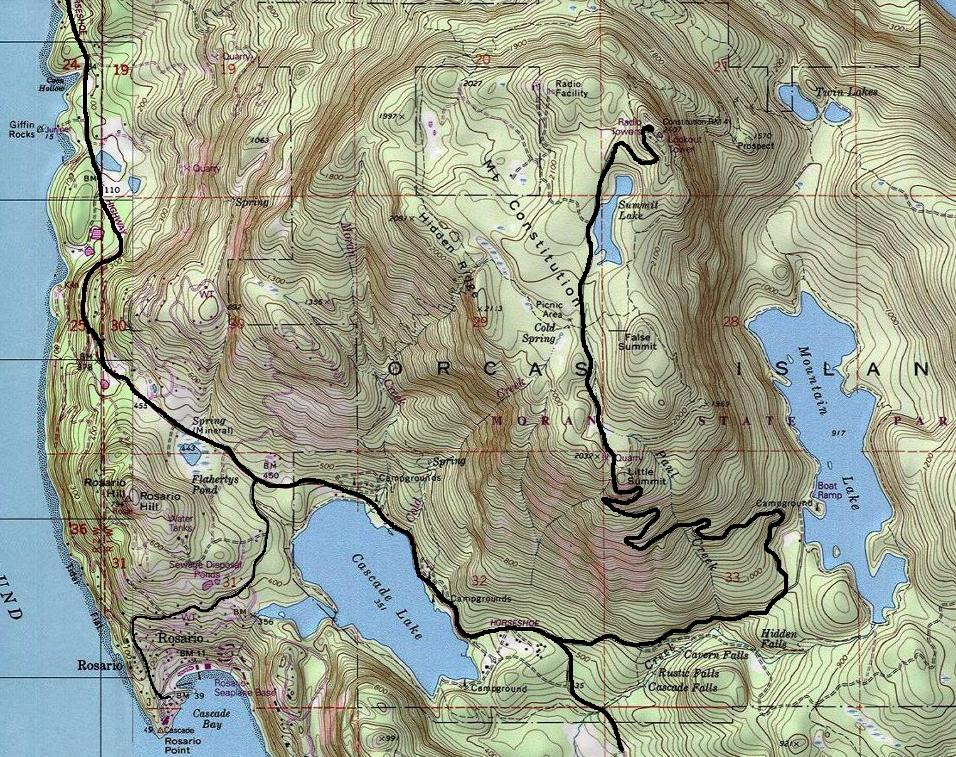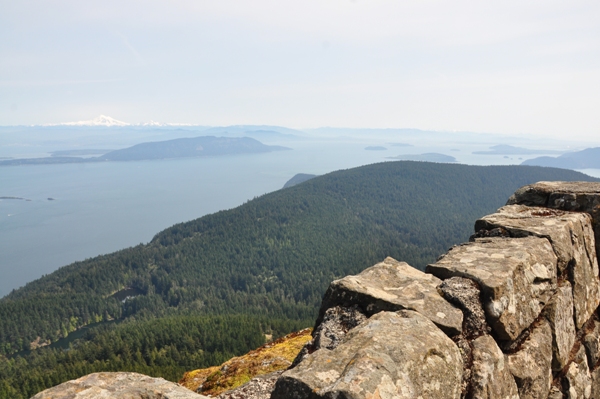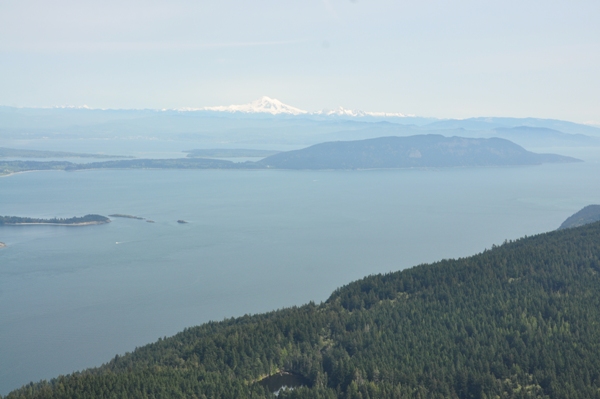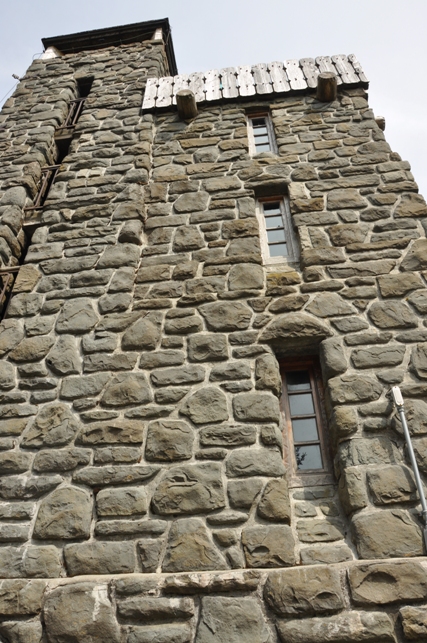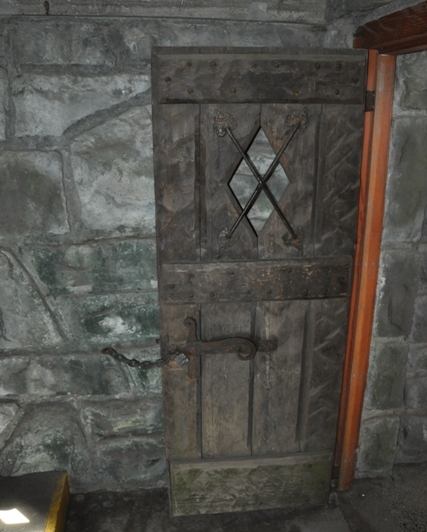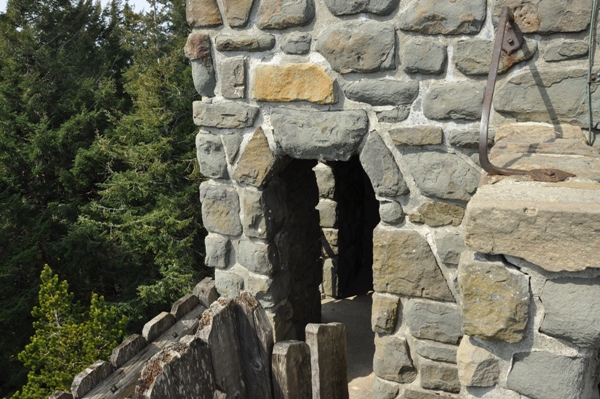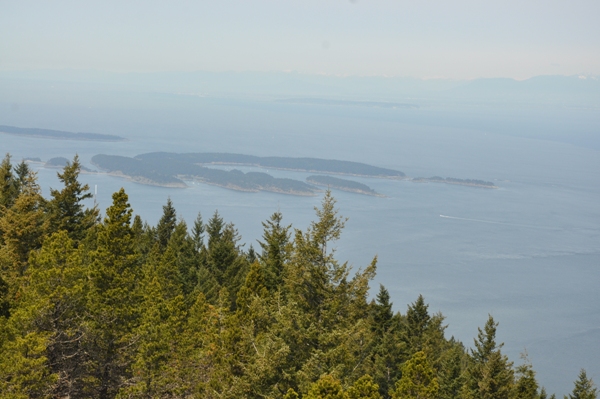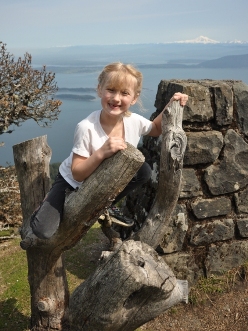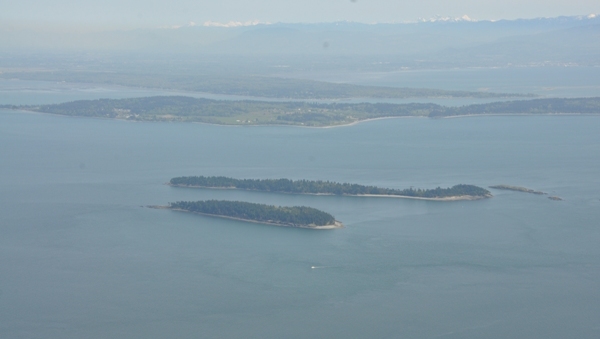 Constitution Benchmark
Barnes Island & Clark Island State Park
Castle style doors
Lookout cab on the top
Lookout cab
Smoke in April....from Siberian Grass Fires
Mount Baker
Sucia Island State Park
Mount Constitution Observation Area
Hi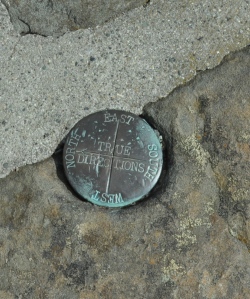 Saw a few of these around the structure
Door on the second or third level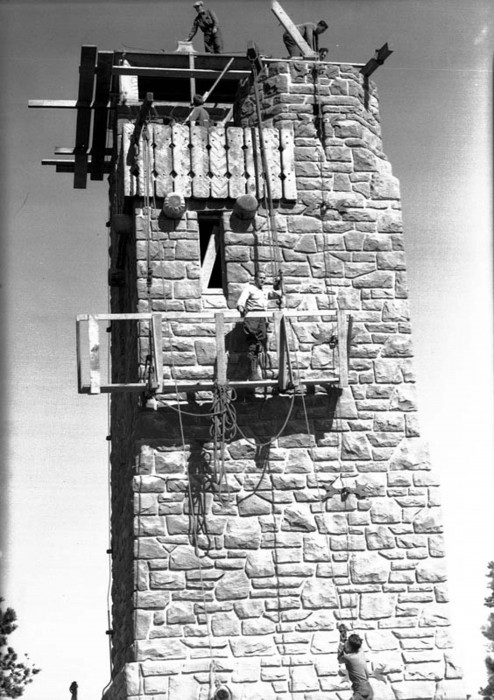 During the 1936 construction