Little Summit Lookout Site
Lookout Elevation: 2,000+ feet
Elevation Gain: 100 feet in 0.1 miles
Access: Paved
Located near the summit of Mount Constitution, Little Summit is another great vantage point easily accessed from the paved road. The short hike brings you to possibly the best picnic location in the park. The site is most notable for its use as a former fire lookout location. The footings, steps and other foundation work is still visible, right on the top inside the picnic area. This lookout site was built in 1966 as a replacement for the stone lookout tower up on the highpoint that was being overwhelmed with bothersome visitors. Sources claim the new 50 foot wooden DNR tower saw little use, and the tower was removed by a private party in 1988. Views extend south across the San Juan Islands to the Olympics. A short spur trail on the way up leads to another viewpoint looking east to the Cascades.
Washington Lookout Sites
Access
On Orcas Island, make your way to Moran State Park and drive up the Mount Constitution Road. At 1.5 miles from the end, just after the first views, the road levels out and a sign says Little Summit. There is parking on the right or on the left a bit further up the road.
Route
From the trailhead, walk 20 yards and hit a trail split. A good sign gives mileages to all the locations going left. Just follow the sign for Little Summit 0.1 miles to the right. Go up the hill and the trail splits making a small loop on top. If you go left, you'll notice the spur trail to the Cascades viewpoint as well.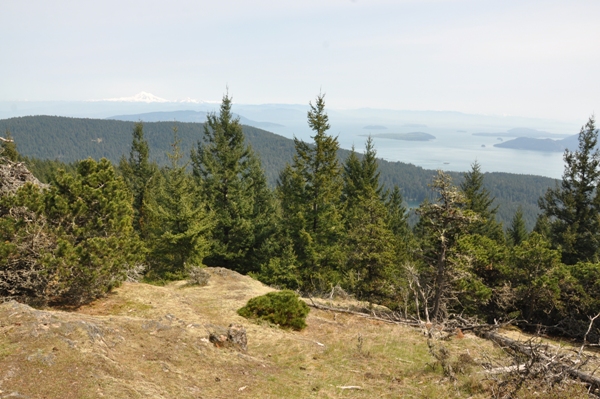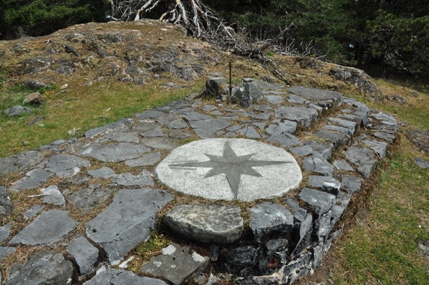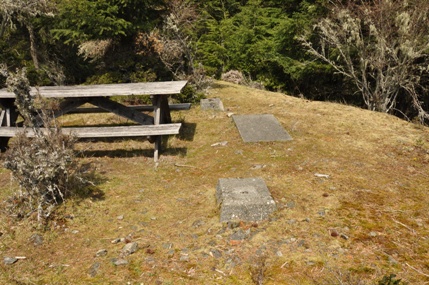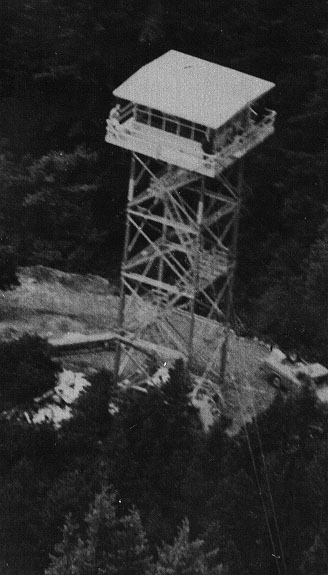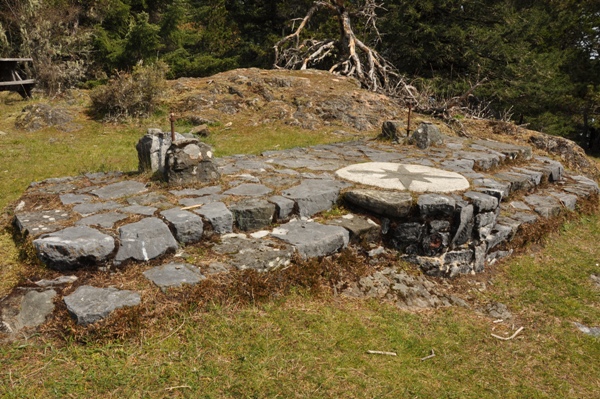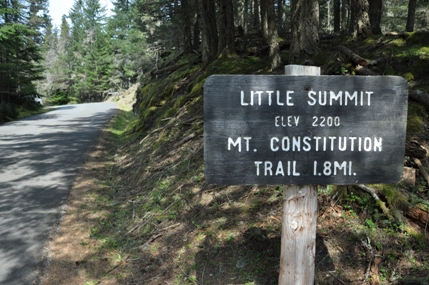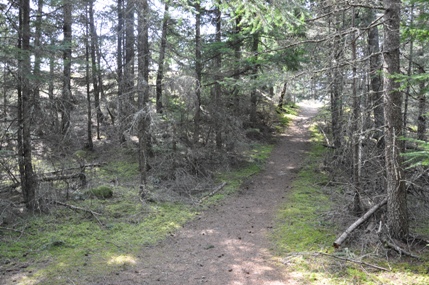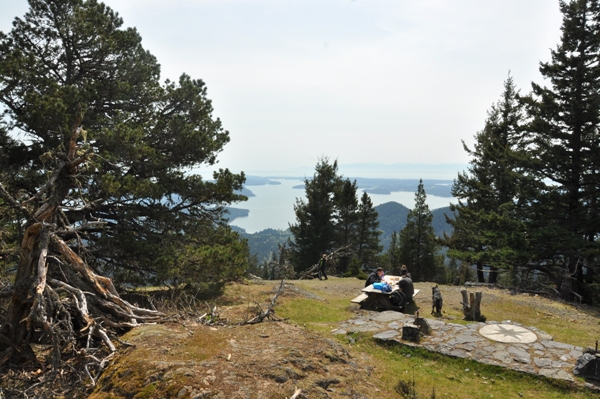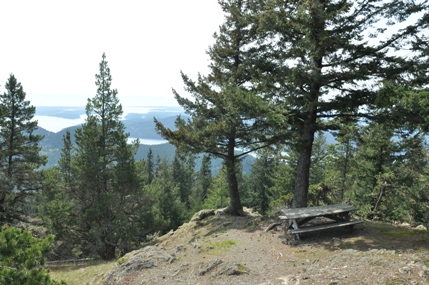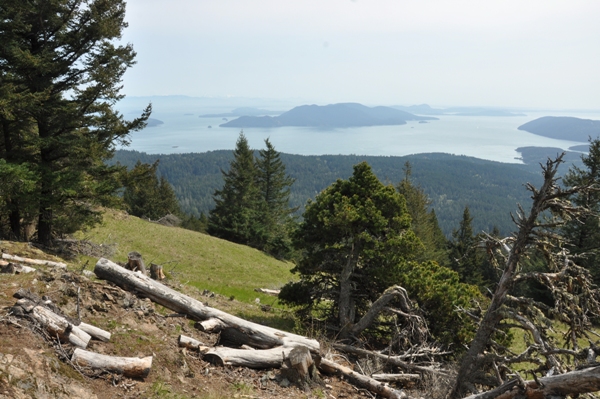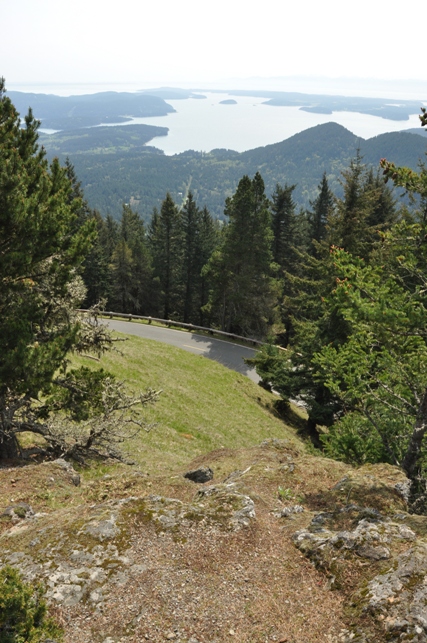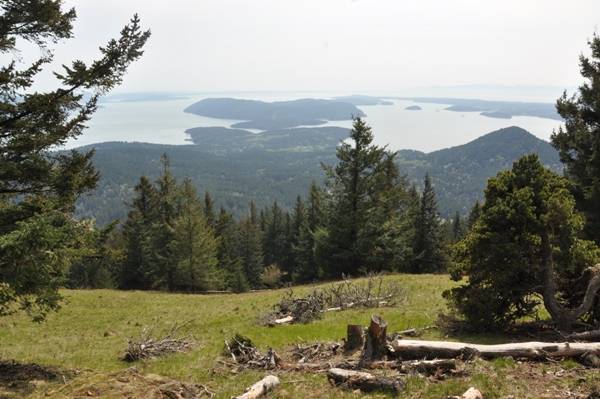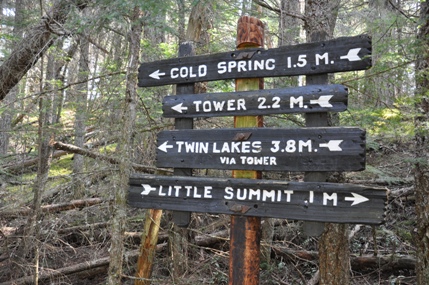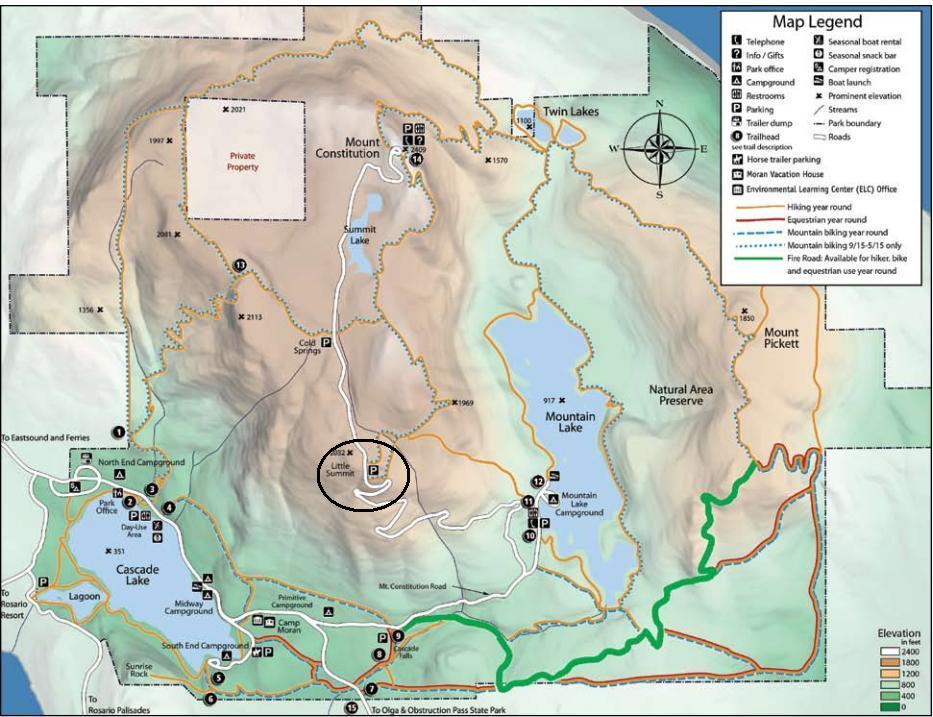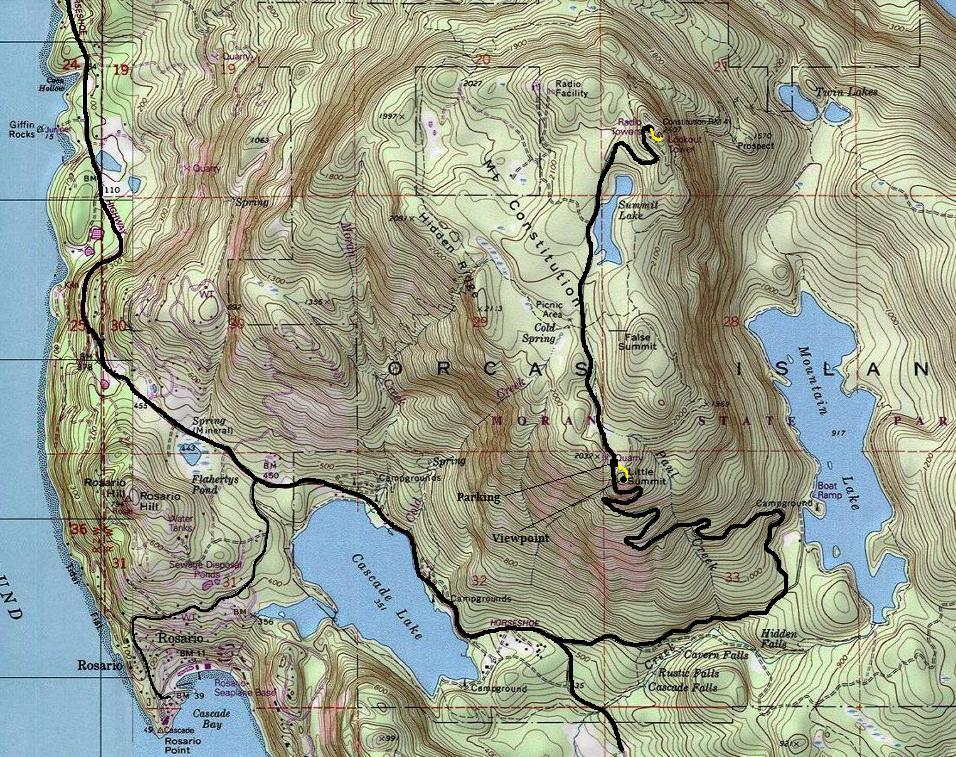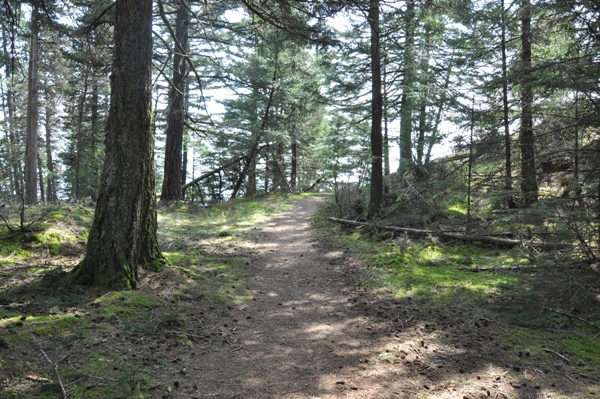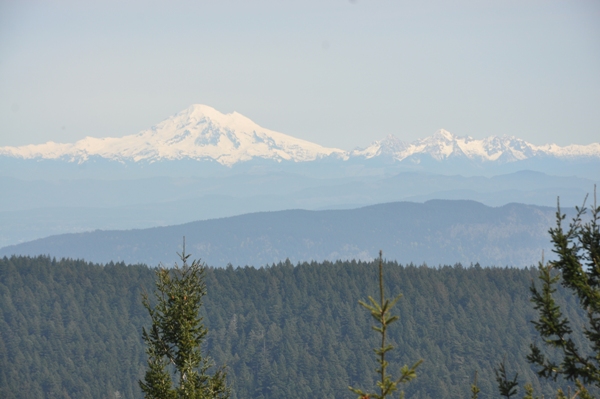 Picnic spot
Compass
Views somewhat obstructed by smoke from spring grass fires in Siberia
From the eastern viewpoint toward the Cascades
Some sort of porch foundation. The four lookout tower corners are around the bench in top left
Two footings and a step
Road below is just below the lookout area
Standing in the center of the 4 footings
Mount Baker
Trail to Little Summit
Old image of the lookout
Little along the road
Other options
Little Summit trail