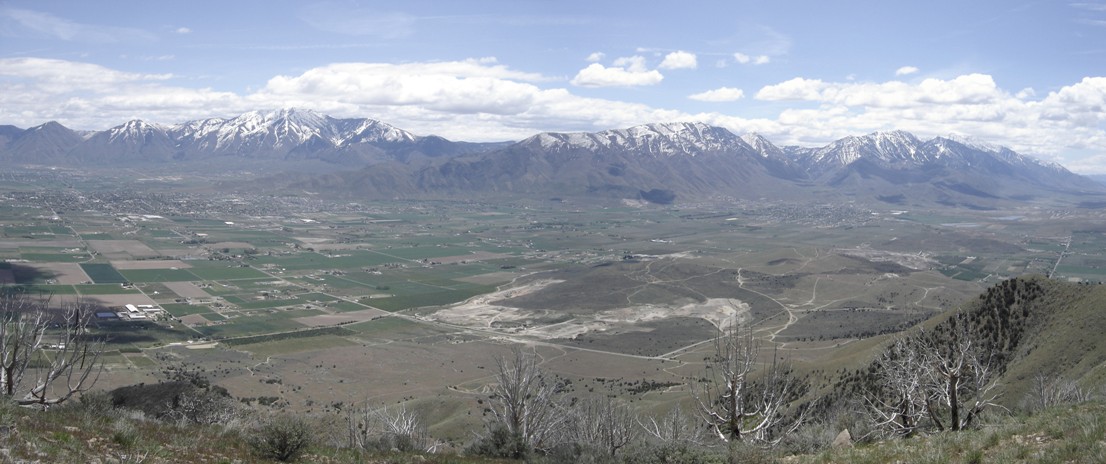 West Mountain is a great hike with views, easy access and good solitude. A service road goes to the top of the north peak, leaving a nice ridge walk to the higher south summit. The entire route is on an Jeep/ATV trail so there is easy walking on a brush free route to the summit.
From the 4WD start, climb the "big hill" that stopped you from driving any further. The map shows a trail around the west but the ATV route just goes up and over. Once on top, you'll drop almost 300 feet at an easier gradient than what you just came up. The trail follows the ridgeline south until climbing again to get to the highest point. A little shade can be found here, the only along the entire route. On top has a survey triangulation marker that makes a good eating spot. Views are incredible from this location of landmarks you are probably familiar with.
Distance: 1.5 - 2 miles
Elevation Gain: 800 - 1,000 feet depending on start point
Summit Elevation: 6,904 feet
Kid difficulty rating: Moderate
Access: 4WD, 2WD ads a mile
West Mountain
Utah Hiking
Access:
Route:
From I-15 in Payson, take exit 256 (I think) that gets you onto route 115. Go west on any main road heading west toward the north end of the mountain. I don't know the road numbers. Eventually you should find signs and or the road to Lincoln Point on the northern tip of West Mountain and Utah Lake (possibly Lincoln Beach Road). Just before the picnic/boat dock/park, a rough dirt road cuts back up to West Mountain. Follow this road to the summit of the north peak. It's a road that requires high clearance although I have seen a few regular cars attempt it. Once at the summit, you can continue south on a real 4WD road, dropping at first, then traversing along the ridge. After a half mile or so, you will come to a very steep hill. Park at the base (see map).
The road up
The road up
Hiking toward the highest point in the distance
Looking East to Spanish Fork
Looking back to point 6830C, the lower summit
Looking south with Nebo on the left
Hiking back over the first big hump
On the highest point
After the hike, just after were the road leaves the pavement, is a nice day use park on Utah Lake
Looking southwest with the Tintic Mountains in the distance
Looking East to Loafer/Santaquin, Low Mountain, Bald Mountain and Mt. Nebo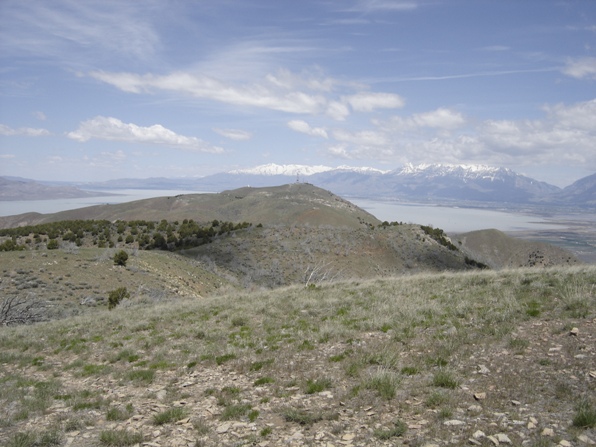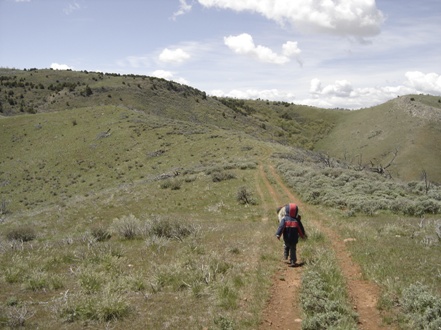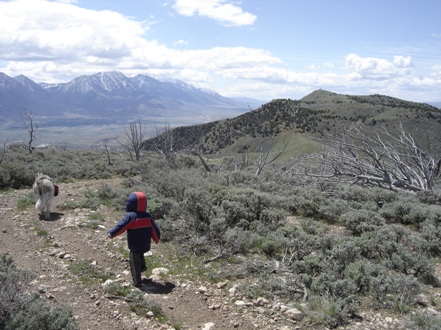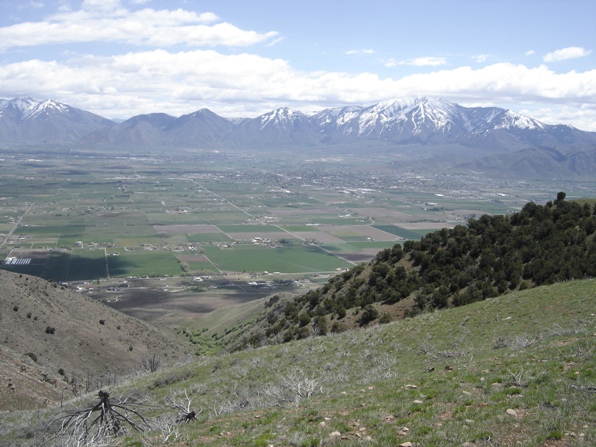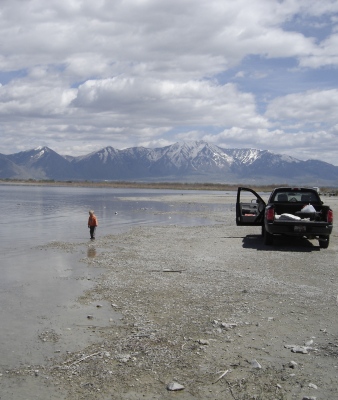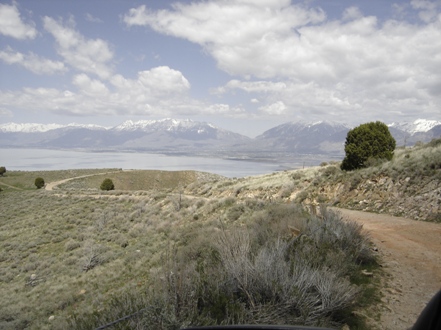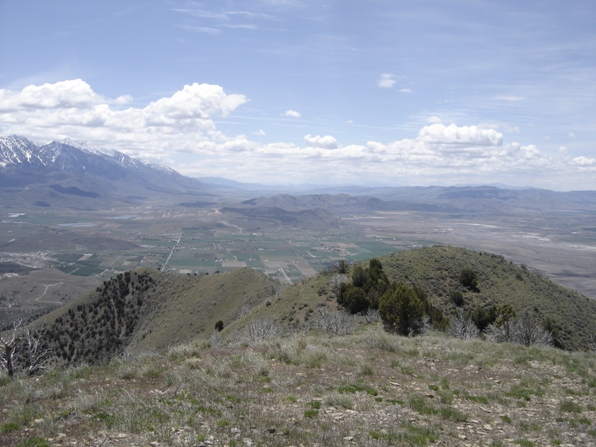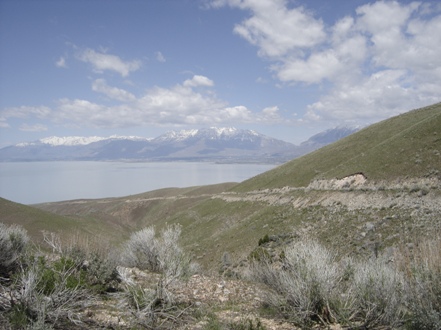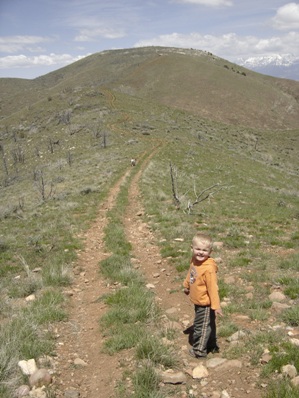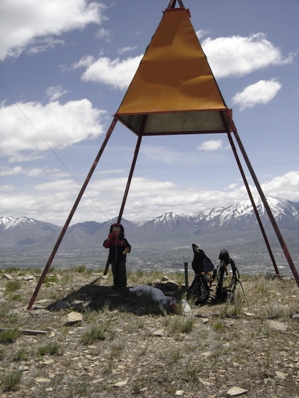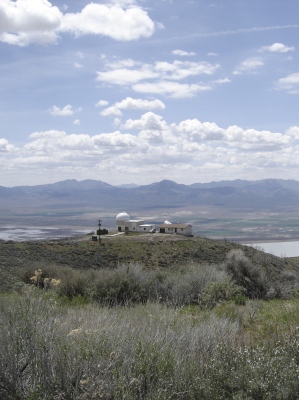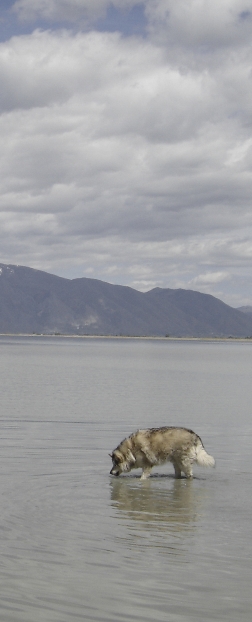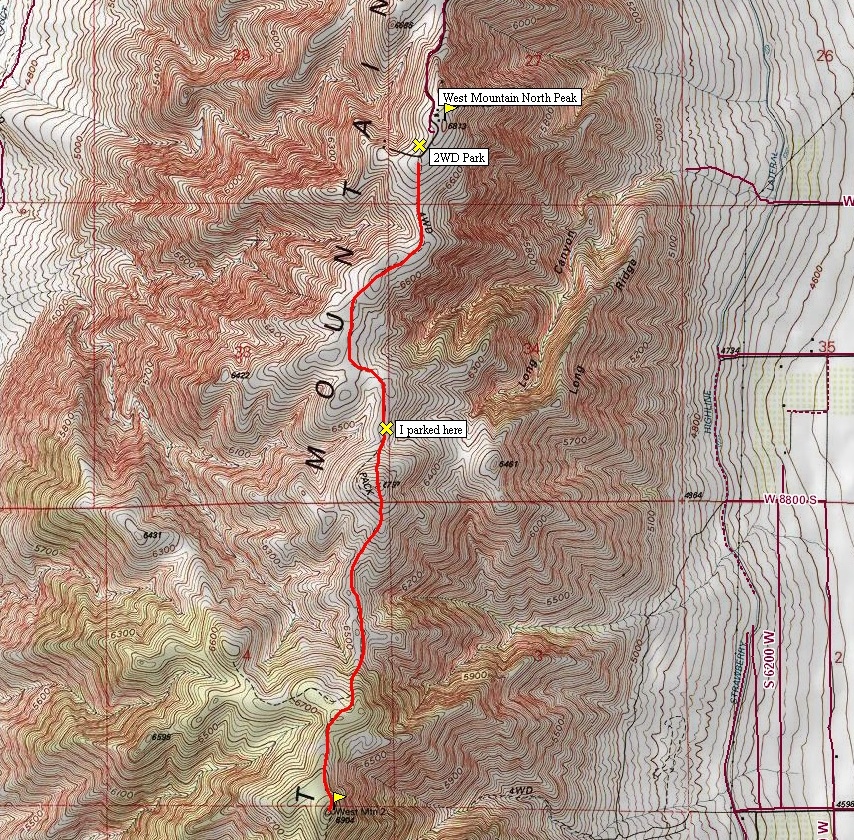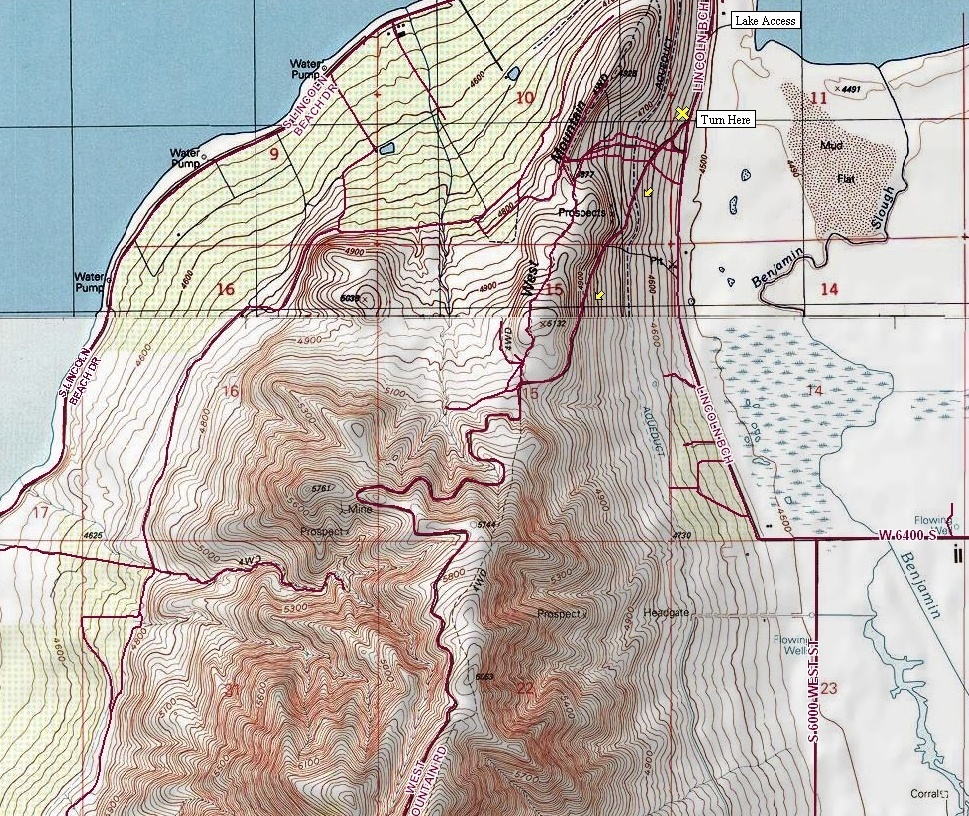 Observatory
South end of Utah Lake