Distance: 3 miles one way for both
Elevation Gain: 1,600 feet
Summit Elevation: 9,763 and 9,712 feet
Access: Very rough, 4WD high clearance only
Willard Peak - Weber County Highpoint & Ben Lomond Peak
WillhiteWeb.com: Hiking, Climbing and Travel
Access:
Route:
Take Highway 91 east from I-15 through Brigham City. Take the first Mantua exit. In town, go right at a main junction as you near Main Street. Follow this road (Willard Peak Road) eight miles to Willard Basin. This road gets rough and ugly. Only 4WD high-clearance vehicles will make it going a slow pace at times. There is a lot of ATV traffic on the road most days. In Willard Basin, there is a trailhead sign and camping nearby.
In the distance are the Wellsville Mtns, they hold the title to the highest mountains in the world to rise from such a narrow base. Hard to believe when viewed from this angle.
Willard Bay
Summit register on Ben Lomond that I forgot to sign!
Trail to Ben Lomond from Willard Basin
Willard Mountain
Looking SE from the summit of Willard Peak
Willard Basin
Looking South to Ben Lomand and down to Ogden
Willard Peak from Ben Lomond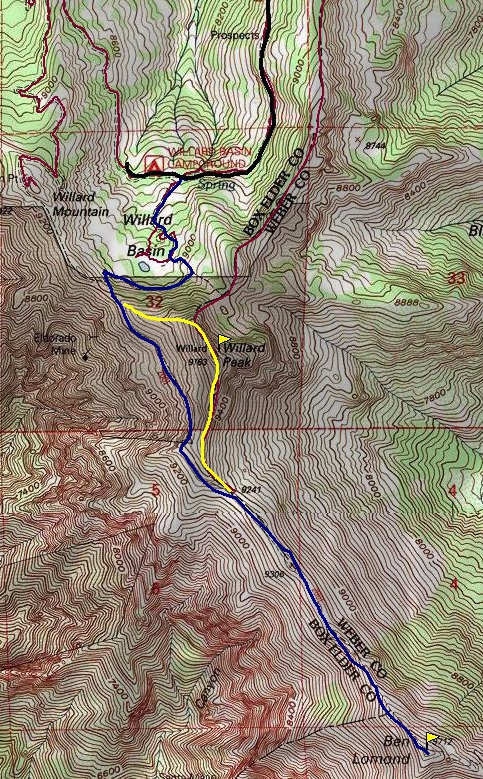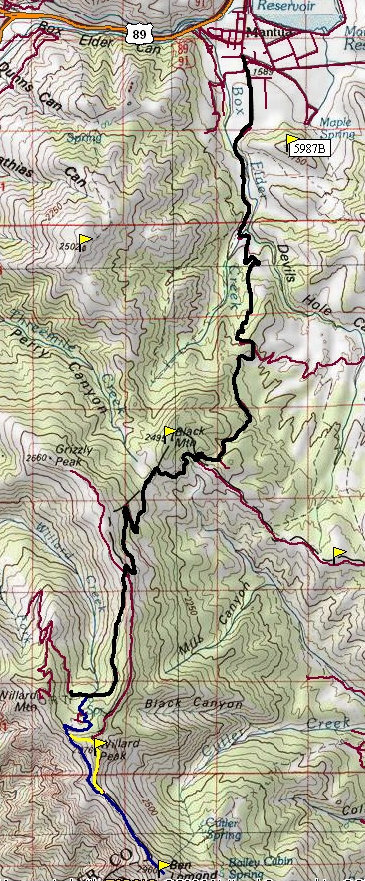 Willard Peak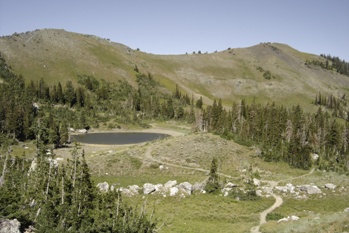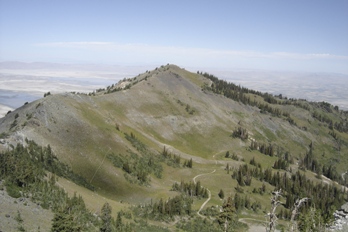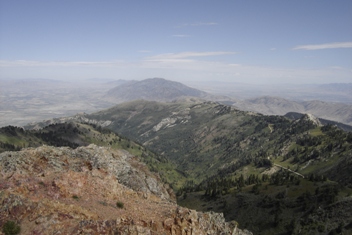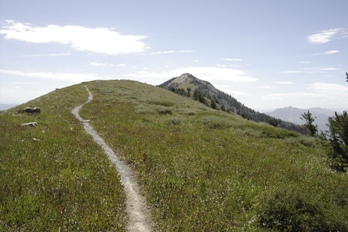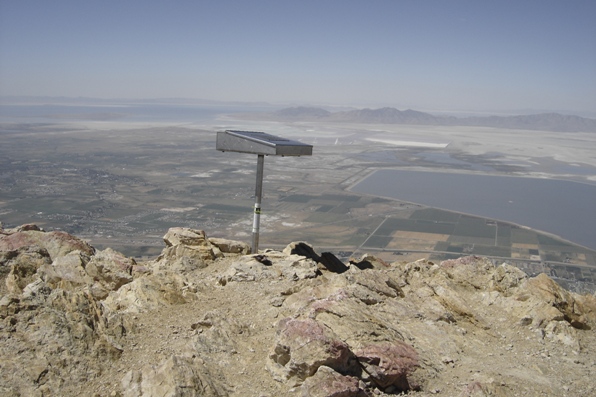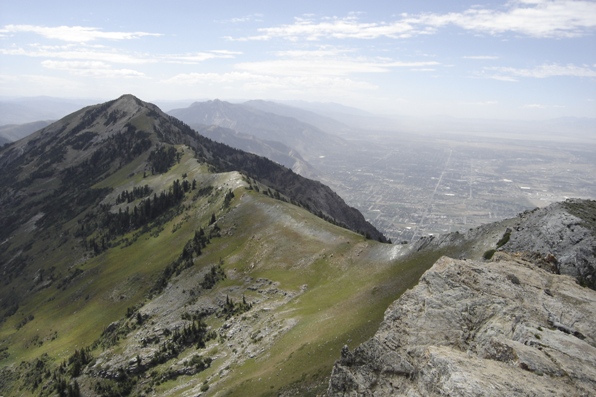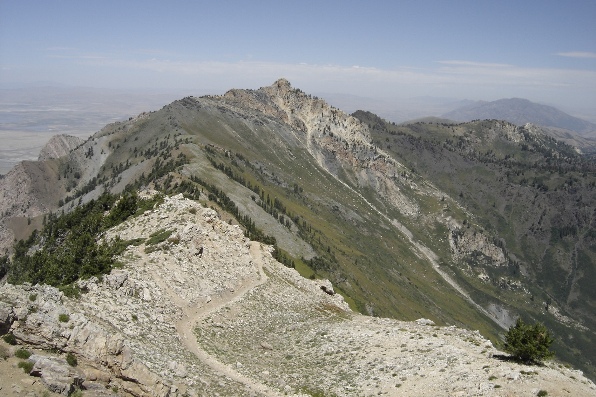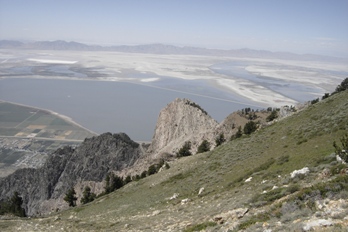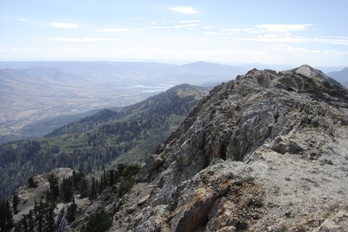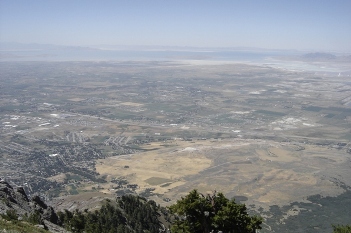 Views to the west
Map on left: North access to Ben Lomond
Map showing trail access from Willard Basin
Climbing Willard Peak and Ben Lomond together will save you the future pain of repeating a long uphill hike from the valley floor or the harsh punishment on your car from the north approach. The road is the easy way to access this area and is the way I will describe here. I climbed both peaks while carrying my son but I wouldn't recommend Willard Peak as a kids hike. The views the entire time on this trip were amazing! Willard Peak is slightly higher and is the highest point in Weber County. Ben Lomond is the Mt. Timpanogos of the north and everyone from Ogden has made the journey to the summit.
Hike up the trail from Willard Basin to the main ridge above, between Willard Peak and Willard Mountain. The trail passes a small lake where a few campsites are. The trail is visible climbing above to the ridgeline where you hit a trail junction. This is the skyline trail and it traverses below Willard Peak to Ben Lomond. This trail is your return route. For now, climb the ridge up Willard's northwest ridge avoiding any class 3 scrambling. The top is quite rocky and several routes access it. From the top, walk south over easier terrain back down to where the Skyline Trail hits the ridgeline between Ben Lomond and Willard Peak. Hike the extremely scenic trail to the summit of Ben Lomond. Just before the top you will intersect the main trail up from the south and probably a few hikers as well. The return route is all trail so enjoy the views and look for mountain goats. I stirred up a whole bunch on Willard Peak.