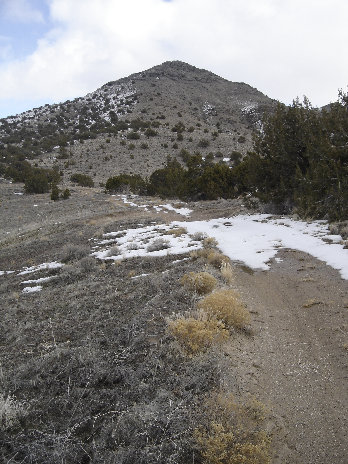 Depending on where you park, walk the road to access the west ridge. Leave the road climbing up easy open slopes reaching the false summit rather quickly. The view is excellent from here and not much different from the true summit now visible to the east. To bag the true summit and sign the summit register, you'll need to drop down the East Ridge, traverse the ridgeline over to the higher point just feet higher in elevation. Of course, you'll have to climb back over the false summit on your way back, traversing around it looked longer.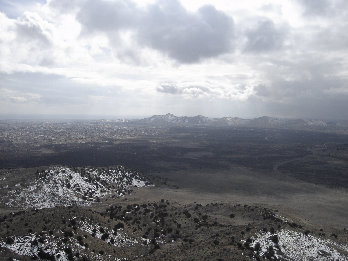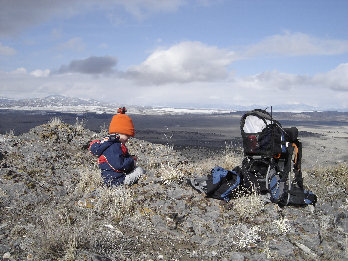 On false summit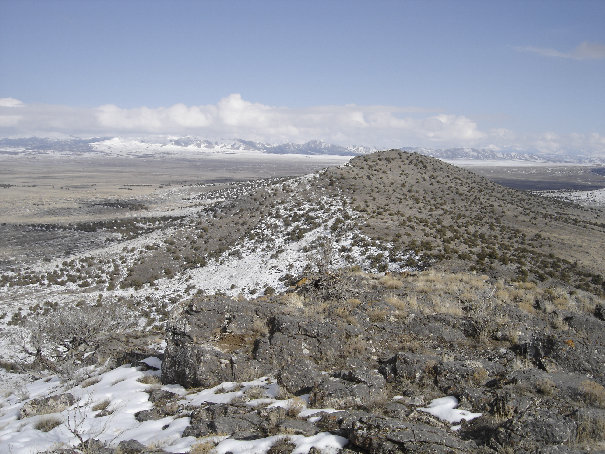 Take US highway 6 south of Eureka to Jericho Jct. and turn west on the Jericho-Callao road. In about 4 miles is the turn off for Little Sahara. Follow this to the entrance station. From there you will see the north side of the peak. Continue on the road south until you see a dirt road to your left just after passing the western ridge of the mountain.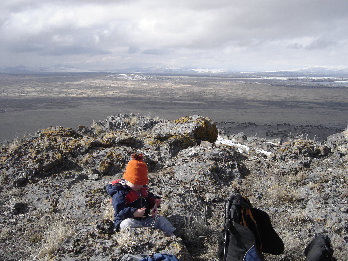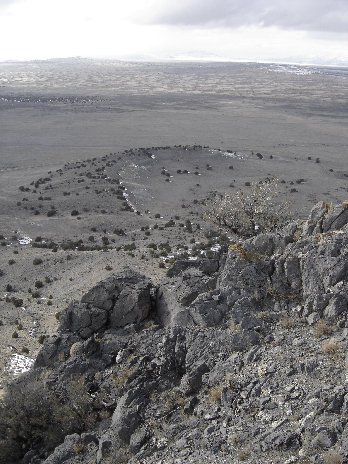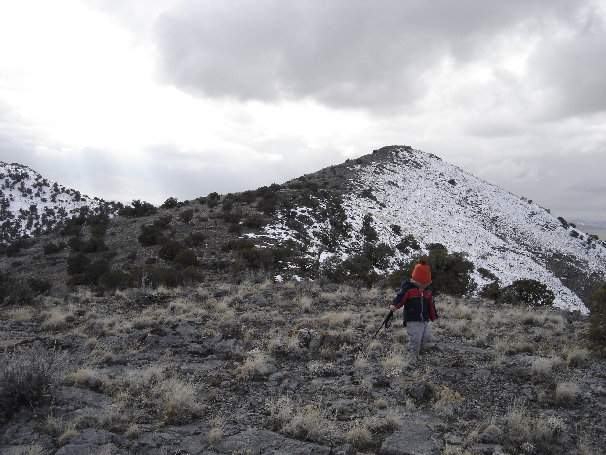 In the saddle between summits looking back at false summit
Looking down to the car from the false summit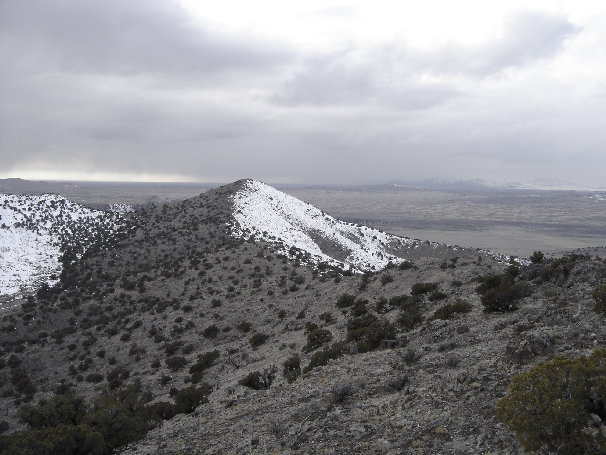 Looking West over the false summit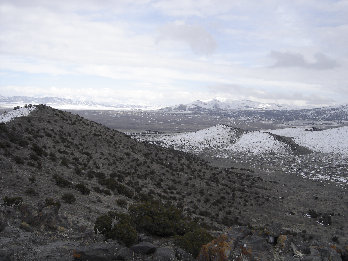 Every state seems to have a range called the Black Mountains. Utah has at least two with these definitely being the smaller of the two. When just about everything else is covered in snow, you could count on this peak being snow free. You will have to pay to get to this mountain; it is inside the Little Sahara Recreation Area, a Mecca for off road enthusiasts in Utah. The BLM has a pay station as you enter the region. This peak is rarely visited though as the sand dunes are several miles further down the road. Near the summit I was visited by a Blackhawk Helicopter so close I could see the pilots eyes looking at me. He turned around and showed off its amazing capabilities by doing a nose dive right next to us.









Access:
Black Mountains Highpoint
Distance: 1.5 - 2 miles depending on start point
Elevation Gain: 800 feet
Summit Elevation: 5,830
Kids difficulty rating: Moderate
Access rating: Level 1
The Route:
www.WillhiteWeb.com: Your online resource for hiking, climbing and travel
Looking over to the true summit from false summit
Looking SE
On false summit
Looking south to Sand Peak in the Little Sahara area
Route up to the false summit