www.WillhiteWeb.com: Your online resource for hiking, climbing and travel
Distance: Drive-up
Summit Elevation: 10,017 feet
Access rating: Level 2-3
Tabby is a large and prominent peak at the edge of the mountains before the flats of the Duchesne area. There is little redeeming value in driving up this peak unless you are trying to complete the "100 most prominent peaks in Utah" list. Its number 85, just missing the cut-off on the 2000+ prominence peaks list. One other quality is the camping opportunities near the summit. If it was a hot day, camping in the forests at 10,000 feet might be a good spot if you are in the area. There are trails up on top, looked like horse trails and that interest group have gatherings in the meadows and camps below the summit. I did see a PT cruiser near the top so most cars should be able to make it.
Views from the high point were extremely limited and uninspiring as you can see in the photos.
Tabby Mountain
Access:
The turn off Highway 35 is north of Hanna a few miles on the west side. The road passes by a few homes before turning to gravel and heading up the mountain. Once on route there is only a few turns and a good map should get you to the top.
View of Tabby from Red Creek Mountain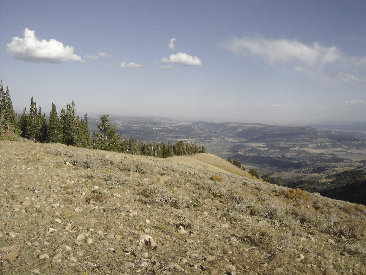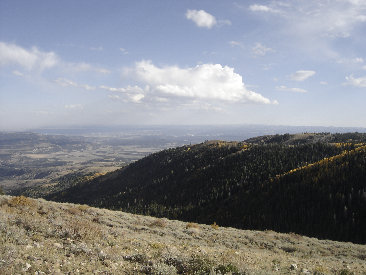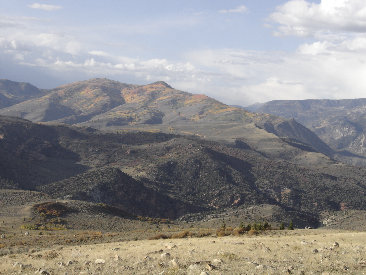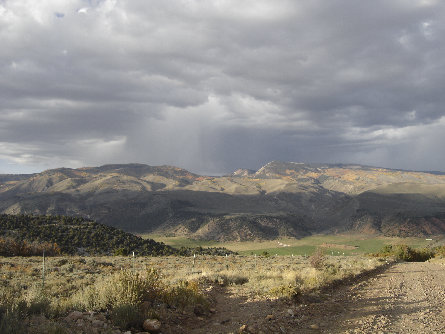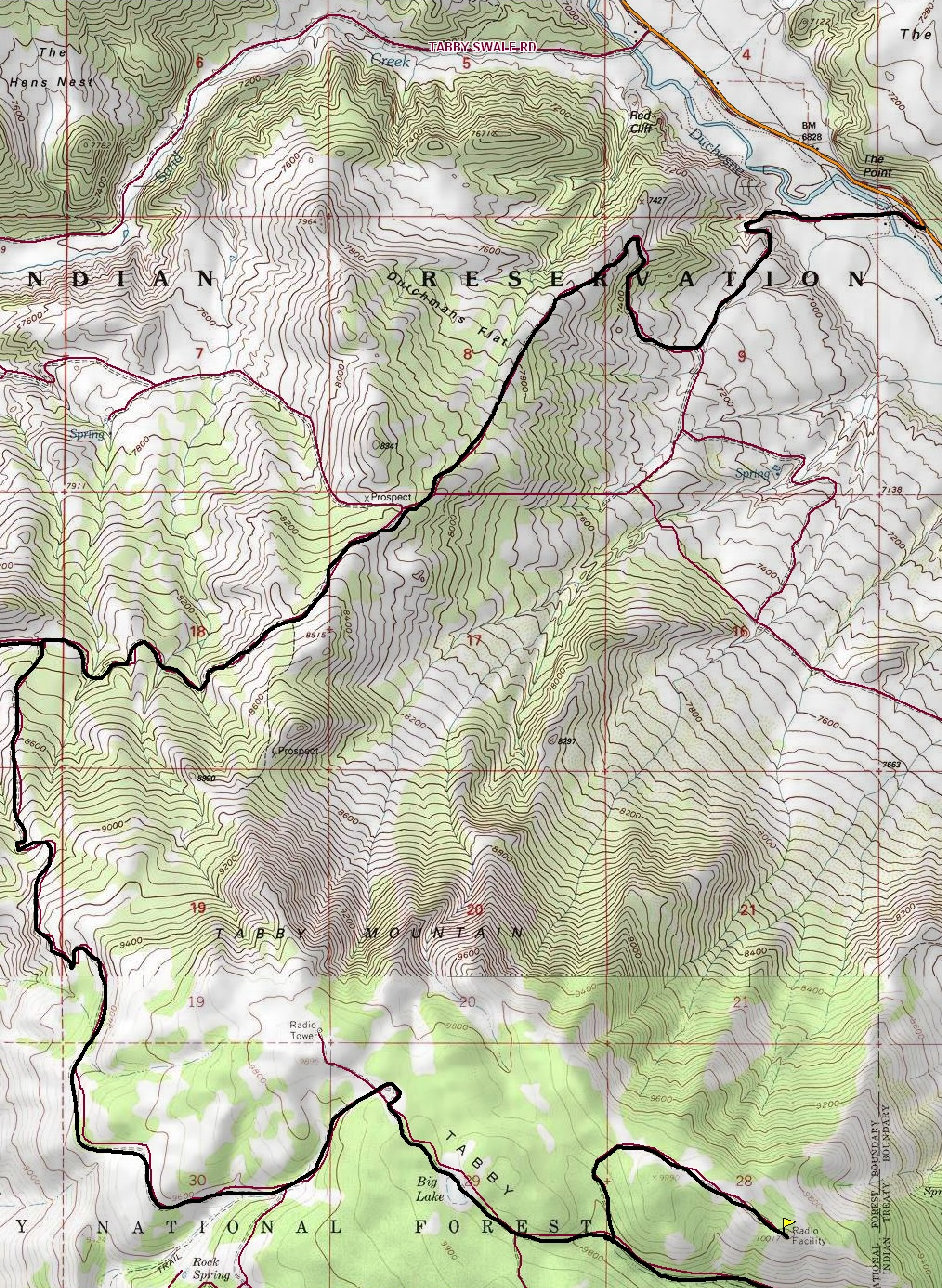 View east from the summit
View SE from the summit
View northeast from Tabby Mountain Road
North from Tabby Mountain Road to Peak 8460C "Hanna West Peak"