Boulder - DeRoux Trailhead Peaks
Three fine peaks in the Teanaway reached by the De Roux Trail. Esmeralda is a good high scramble, DeRoux is an off trail hike while Koppen has a nice hiking trail to the top. All three could be combined for a good day or they can be done individually. As most peaks in the Teanaway, these peaks are best in the spring when temps are cooler, the trails are snow free down low while compact snow in the upper elevations makes travel easy. All three peaks reach above tree line and offer great views.
WillhiteWeb.com
High Esmeralda Elevation 6,765 3,000 gain 4 miles
DeRoux Peak Elevation 6,260 2,460 gain 3.3 miles
Koppen Mountain Elevation 6,031 2,231 gain 3.6 miles
Access:
From SR 970, take the Teanaway River Road 9 miles past the end of the pavement to the DeRoux Campground. In the camp is the Boulder-DeRoux Trail.
High Esmeralda Route:
Hike the trail to about 5500 feet to the last switchback before the long traverse to Gallagher Head Lake. Leave the trail, scramble up until you reach the summit. There are two summits when you get close to the top, the west one is higher.
Koppen Mountain Route:
Hike 1.6 miles up the Boulder-DeRoux Trail to a trail split. Go left hiking many switchbacks to the north ridge of Koppen Mountain. From the ridge, a steep trail climbs the ridge south to the summit.
DeRoux Peak Route:
This peak can be approached from any direction. The quickest in spring would be to hike the Boulder-DeRoux Trail to around 5,000 feet, then head off trail up the ridge to the west. Gain the East Ridge and follow it to the summit. When the snow is all melted, approaching from the trail on the south side of the peak would be easiest.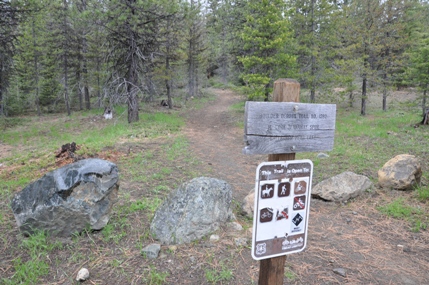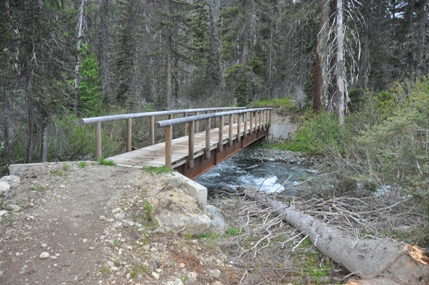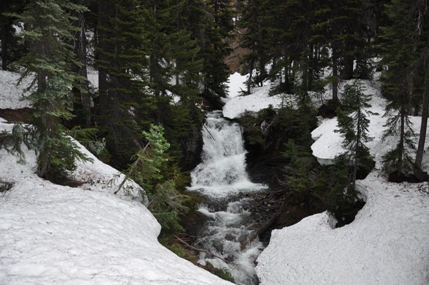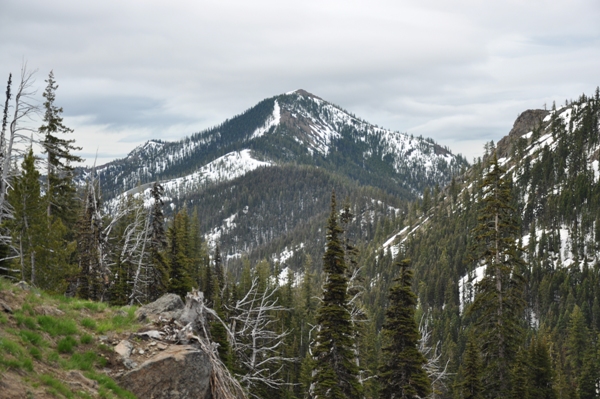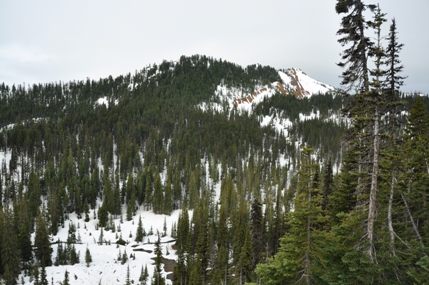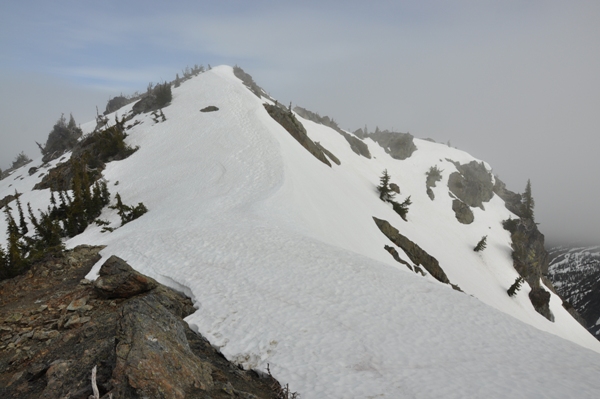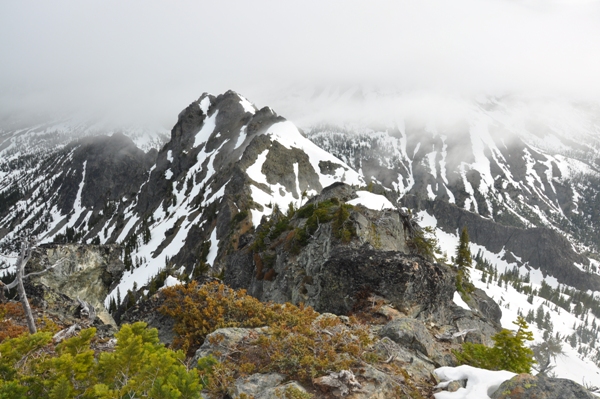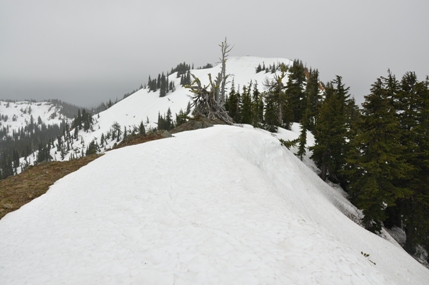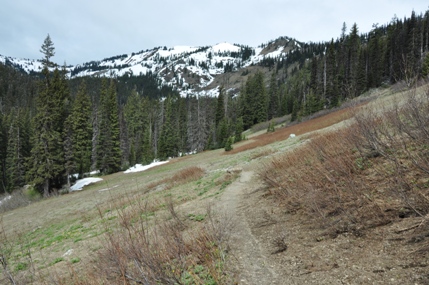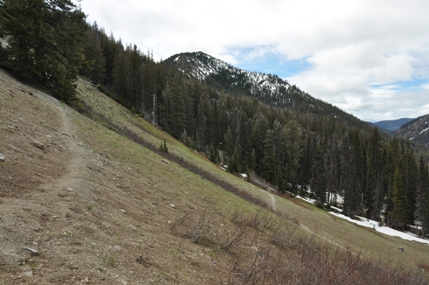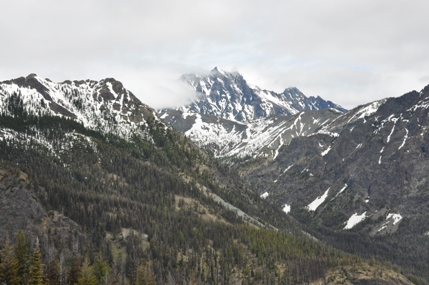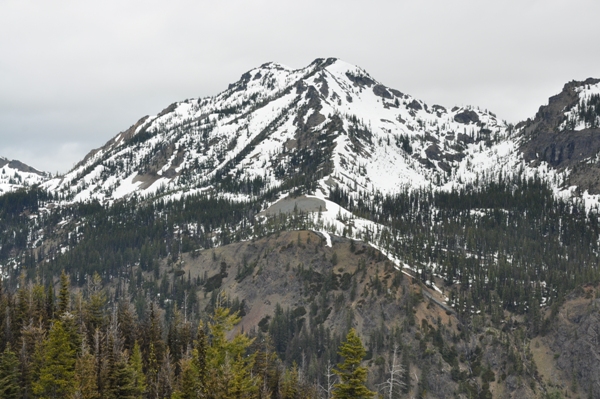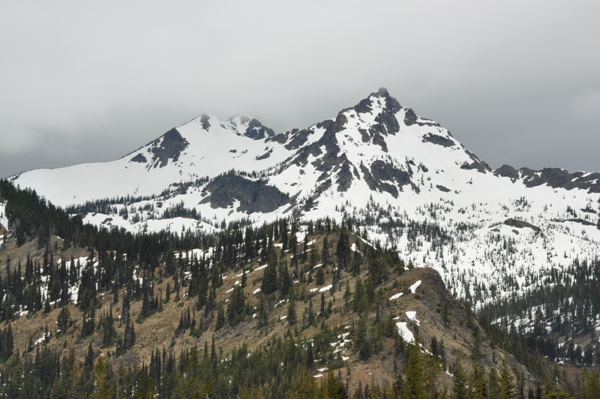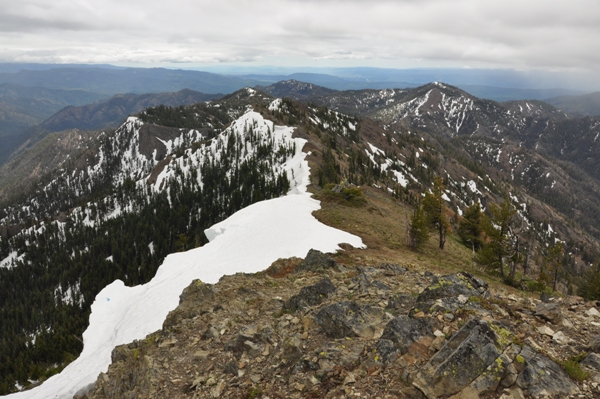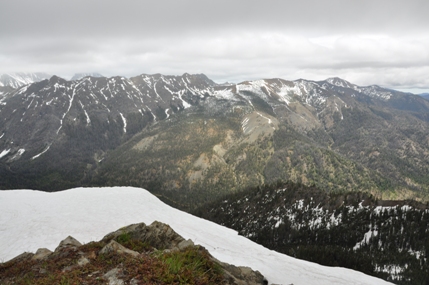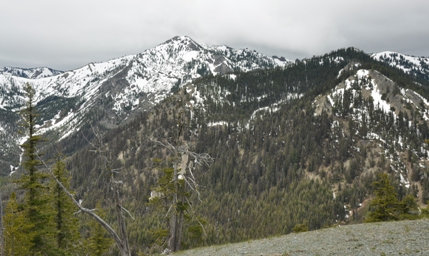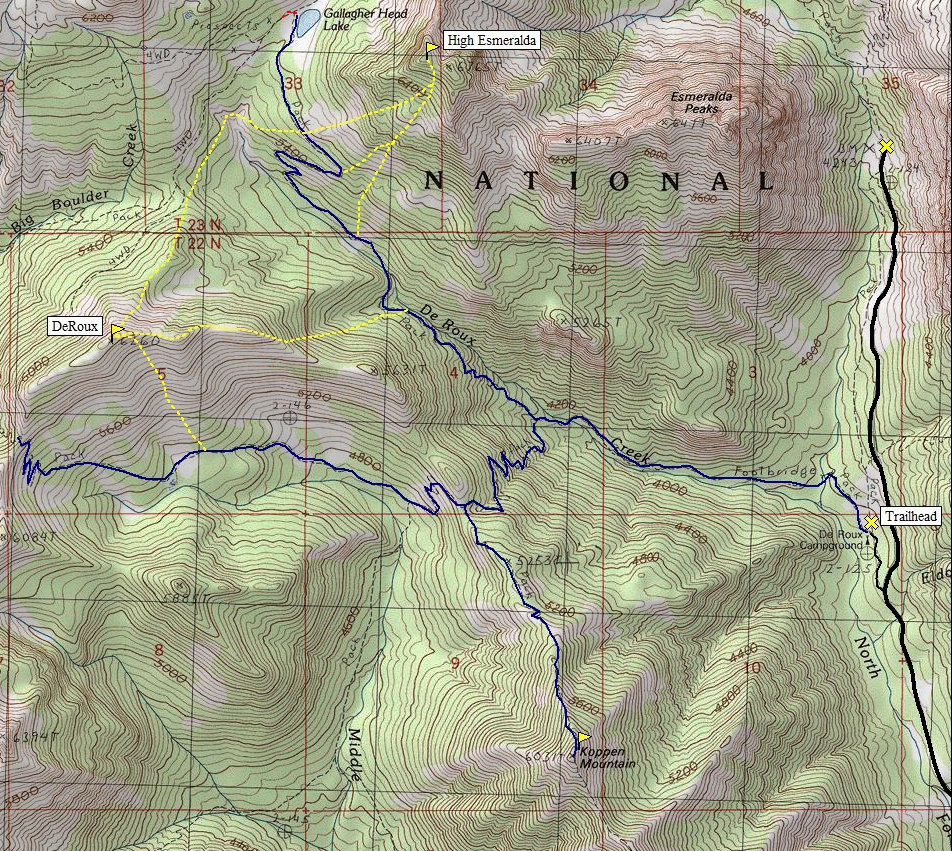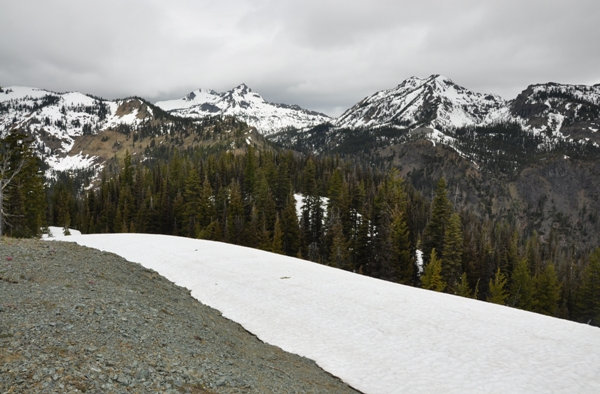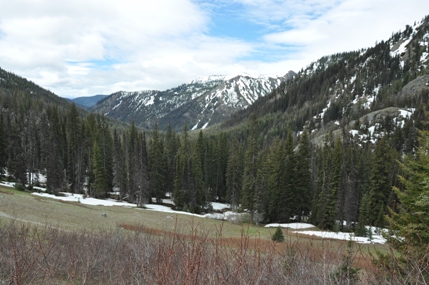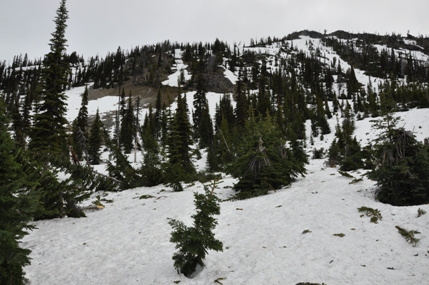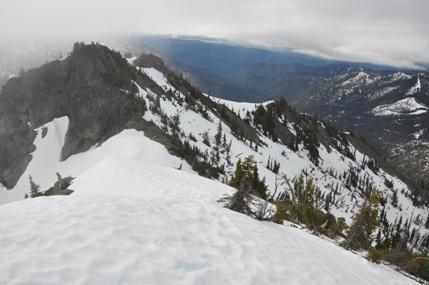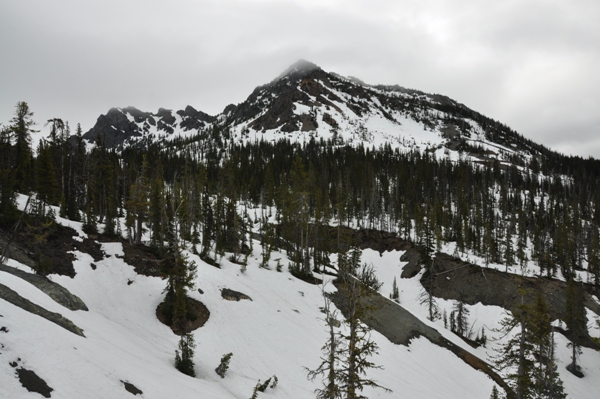 Koppan Mountain from the lower slopes of High Esmeralda
Hawkins Mountain & The Thimble
High Esmeralda
High Esmeralda
Looking north from High Esmeralda
Last few feet up High Esmeralda
Looking south from Koppen Mountain
DeRoux, Hawkins & Esmeralda from the north ridge of Koppan Mountain
Mount Stuart from Koppan Mountain area
Looking down the Middle Fork Teanaway River Valley
Trail 1393.1 heading toward Koppan Mountain
The south side of DeRoux Peak
The off-trail scramble up High Esmeralda
Walking the ridge toward DeRoux Peak
From the summit of High Esmeralda looking down the North Fork Teanaway
DeRoux Peak from the lower slopes of High Esmeralda
Waterfall on the Boulder-DeRoux Trail
Bridge over the North Fork Teanaway River
Boulder-DeRoux Trailhead
Genes/Teanaway Peak & Iron Peak
Skookum Peak
Koppen Mountain Lookout History:
This lookout camp was reported to be used just one summer in 1933. The panoramics taken in 1934 reveal little, and were taken at 3 feet above ground, the height of a tripod.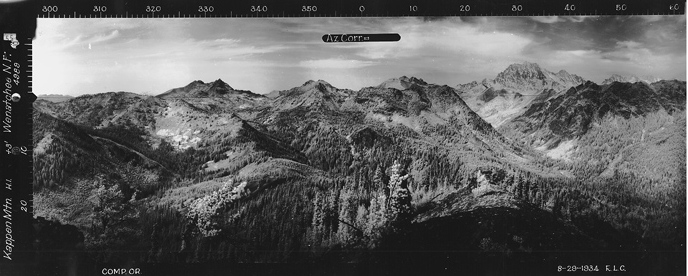 North From Koppen Mountain 8-29-1934
Southeast From Koppen Mountain 8-29-1934
Southwest From Koppen Mountain 8-29-1934