Stansbury Island is such a unique place and the highest point is the ultimate prize here. Although there are mountain bike trails that go around much of the island, the highest ridges are not reached. The views over the Great Salt Lake to many distant mountain ranges are very impressive, unique to just a few places in the world. Due to private land, access is a bit round-about for this one.
Access:
Stansbury Island - Castle Rocks
Distance: 3+ miles
Elevation Gain: 2,400+ feet
Summit Elevation: 6,649 feet
Access: Good Gravel
Utah Hiking
Route:
Walk up the fence line until the fence ends at some cliffs. Here a faint hiking trail exists traversing at the base of small cliffs. One has several options here. I picked a ridge to climb until I hit the 4900 foot level where the old Bonneville Shoreline had created a nice wide bench. I traversed this north around several more ridgelines until I hit a very steep north facing slope. Here I climbed up to the main ridge crest of the island (cutting over to the saddle to avoid any elevation loss). See Map. Once on the ridge, faint trails existed all the way to the summit of Castle Rock. In order to get over to the true summit, you can scramble (class 3 or 4) over some rocks or drop a few hundred feet and traverse below on the west side, climbing easily back up to the top.
Stansbury Benchmark
For more excitement, continue north up the island to a slightly lower peak Stansbury Benchmark. Midway between the two is some exciting class 4 rock. Since I was alone, I dropped below hoping to find a way up beyond the rocky traverse. There is one gully just below the Benchmark that is class 2. I ended up climbing up a notch before then but it was the way I descended off the mountain. To reach my car, I may have dropped down the black dashed line on the map and crossed the private property as fast as I could walk. I may have also crossed right in front of a hunting party traversing the mountain but somehow only their dogs noticed me. It would be a long road walk back but no elevation to regain.
Take I-80 west of Tooele to exit 84. Take a right, then left toward Stansbury Island over some railroad tracks. Follow this nice gravel road around 8 miles to the west side of the island and eventually private property signs. Although the public has an easement to continue, look for the road taking a right at this point. Drive up a short distance and park. This area is shortly after the well used mountain bike trailhead.
Getting near the main ridgeline looking to the summit
On the ridge looking north to the summit
Looking northeast from the ridge
Looking across the lake to Antelope Island and Wasatch Mtns.
The final climb up to the top of Castle Rocks
Looking south to peak 6070 and beyond to the Stansbury Range
From the true summit looking SE to Castle Rock
From the summit looking north at Stansbury Benchmark
The class 2 gulley up to Stansbury BM is in the center
Rocks on top of Stansbury Benchmark
View northeast from Stansbury Benchmark
From Stansbury Benchmark looking at the highpoint and peak 6070, the islands other peak
Looking up main drainage between the highpoint (to the right) and Stansbury BM (to the left)
Stansbury BM on left, highpoint on right; from start of route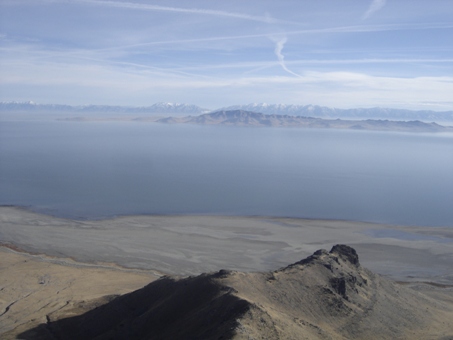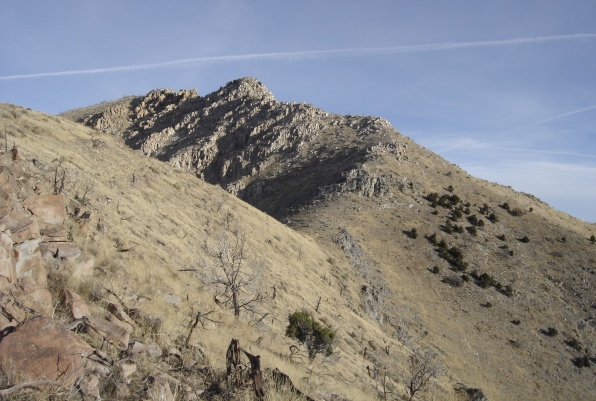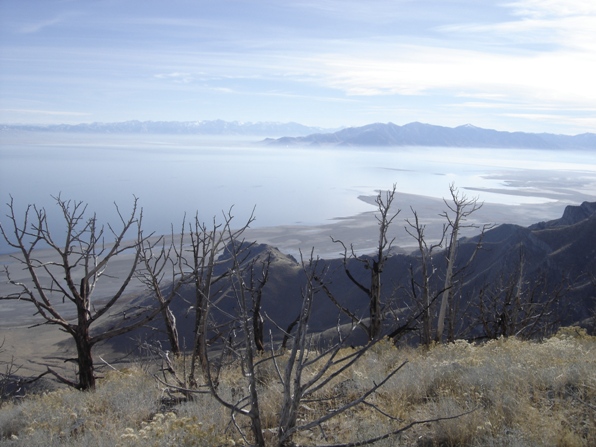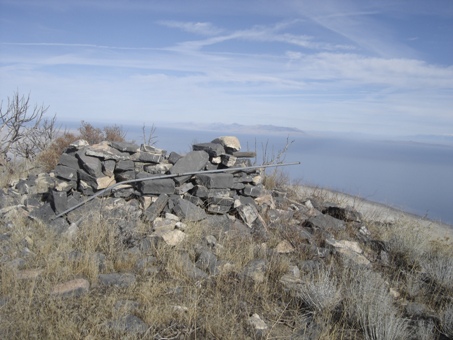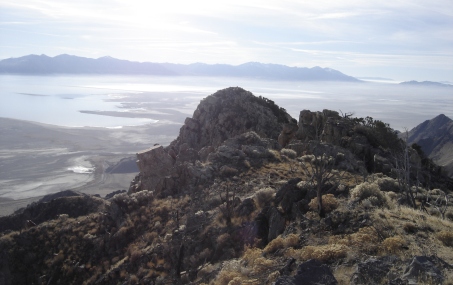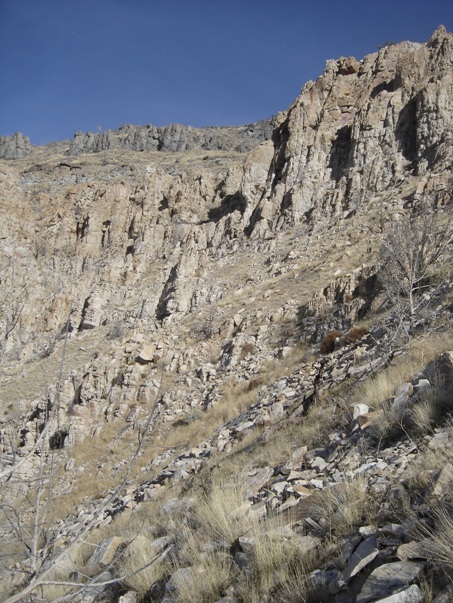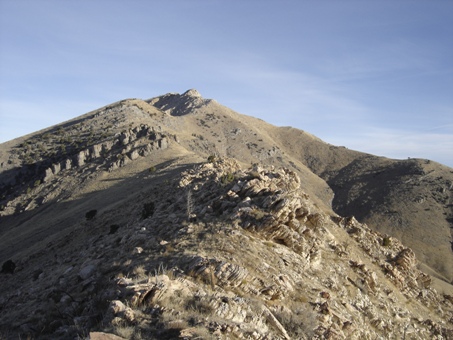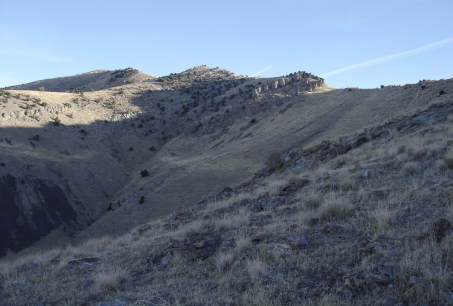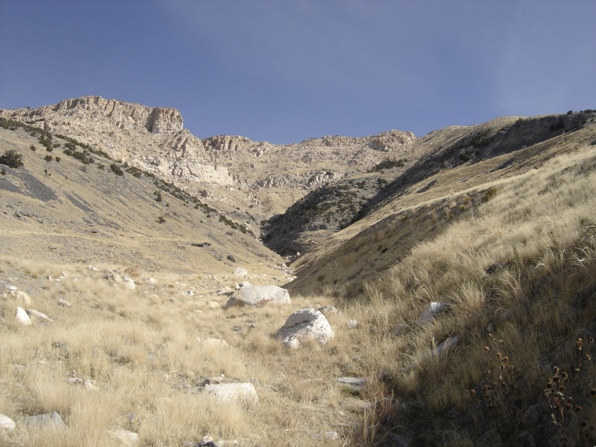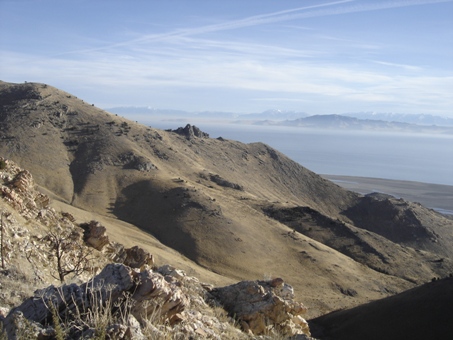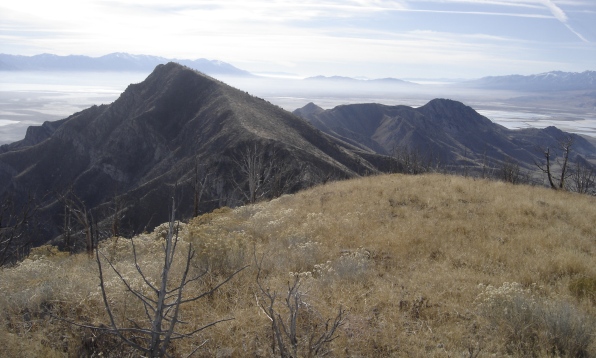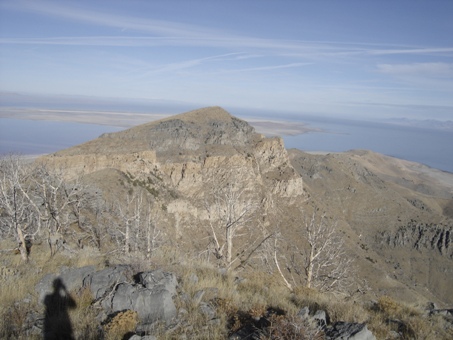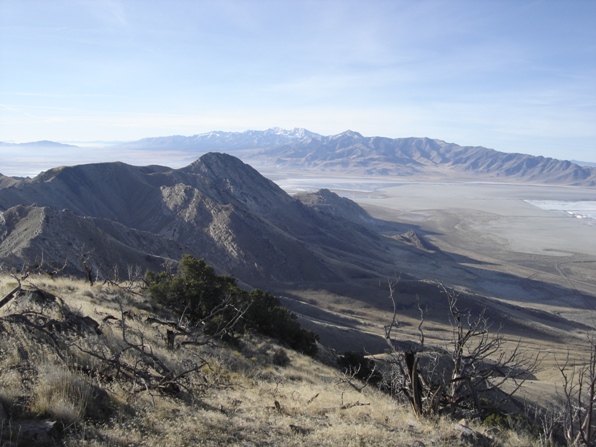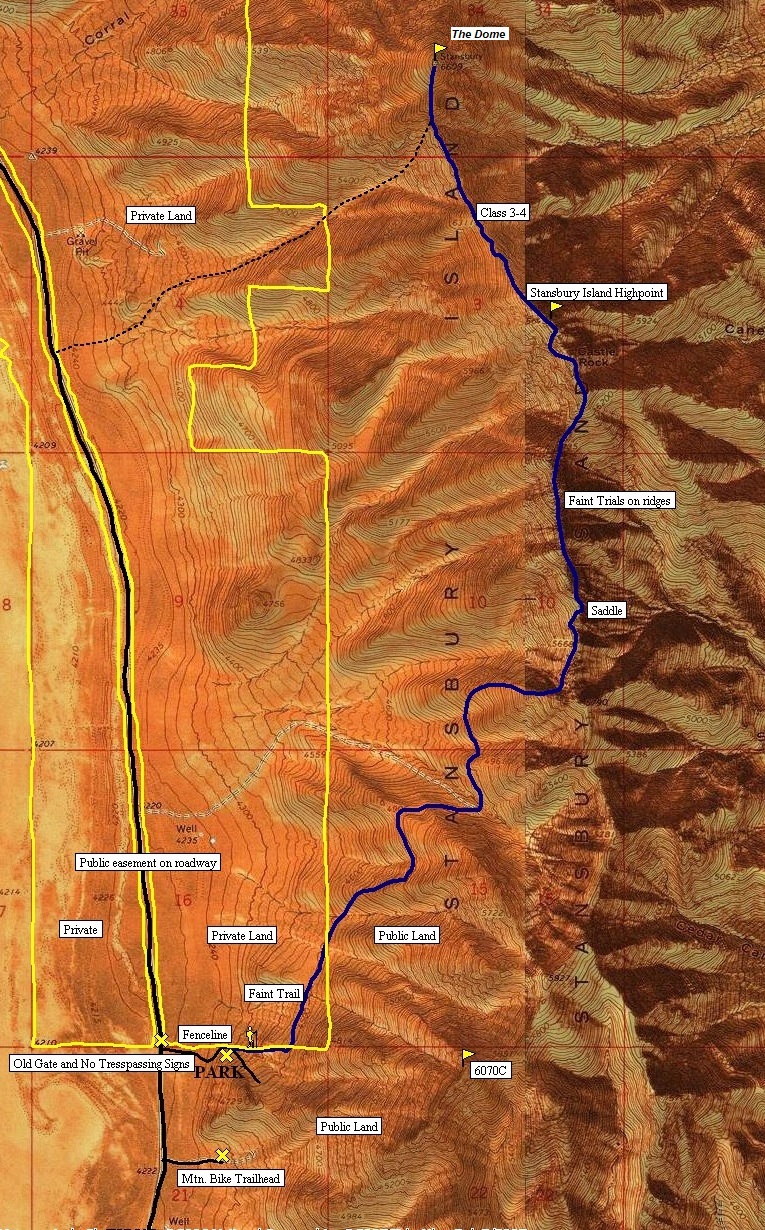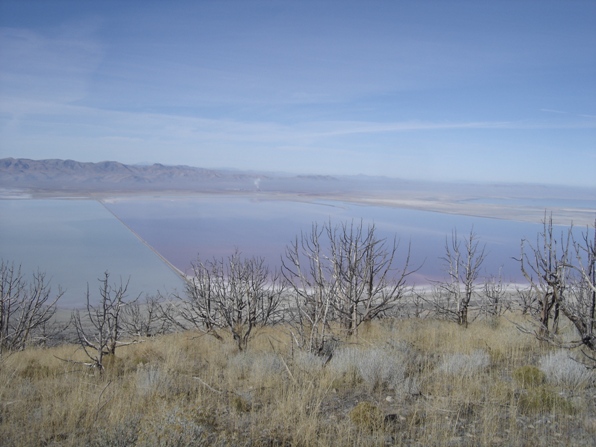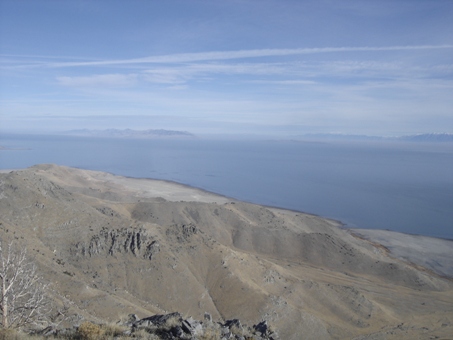 View north