South Mountain West
Distance: 1.2 miles (from fence line)
Elevation Gain: 1,077 feet
Summit Elevation: 6,597
Access rating: Level 1
South Mountain is a perfect little winter trip or a nice spring hike with the kids. The elevation is low with a route that climbs up a southwest ridgeline that melts out fast. I did the peak in January after a dry period so the majority of the route was snow free. This would be a good snowshoe trip as well from the pavement.

The Route:
Access: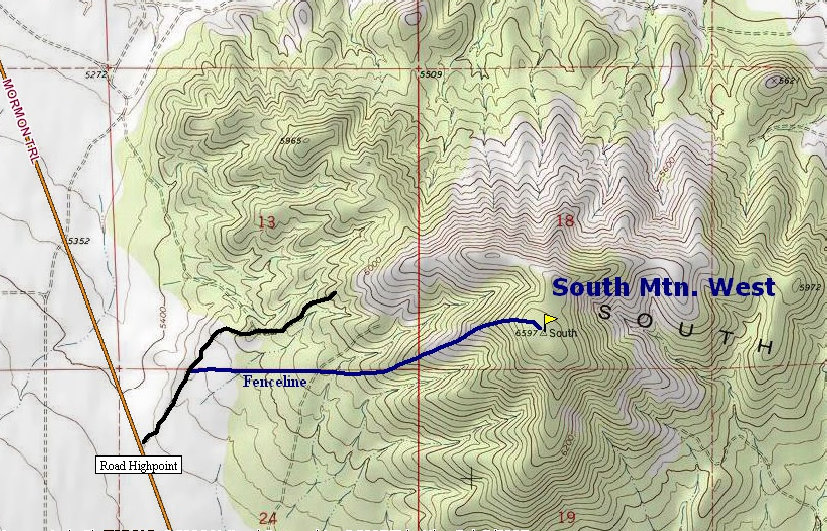 From the parking spot at the fence line, walk east along a trail that parallels the barbwire fence. This is flat terrain and might be drivable as well. Just before you start your uphill, the fence line drops about 20 feet into a draw. Shortly after, you'll be on the ridgeline where you leave the fence climbing the ridge to the summit. No real brush to deal with and the route is easy to follow the whole way. The summit is nice and flat. With 1,177 feet of prominence, there should be quite a view as the peak is situated between the Tooele and Rush Valleys with Deseret Peak and the Stansburry Range taking up the western view. I was in fog and rain so I saw nothing. You should be looking down at the Tooele Army Depot so that could be interesting as well.
Get on the Mormon Trail Road south out of Grantsville or north out of Rush Valley. You could also take Silver Ave. west out of Stockton to Mormon Trail. From the roads highpoint directly west of the summit, you'll see a dirt road going northeast. Follow this road about 1 mile to a major fence line. Park here or back on the Mormon Trail if the road is in bad shape. The road does continue beyond the fence and it is possible to drive further (but very steep) to access another ridge that will also lead to the summit.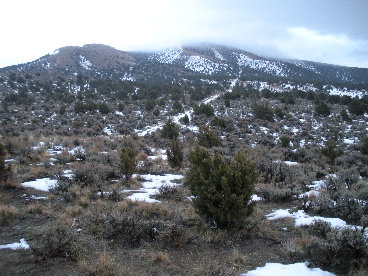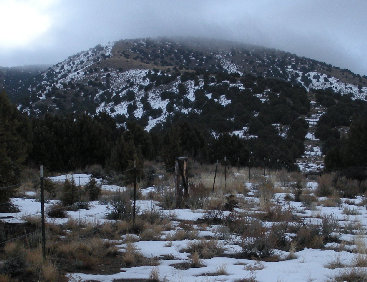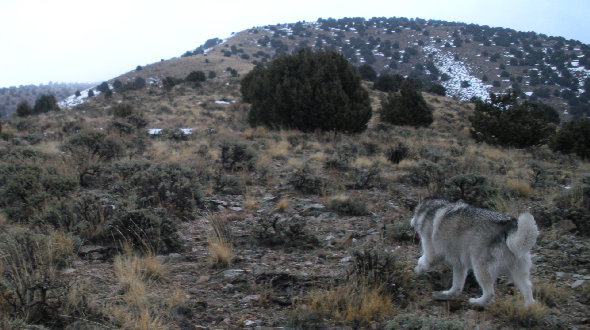 View of peak in clouds from parking area on fence line
Walking the fence line, about to drop into draw before
reaching the ridgeline
A brief break in the weather with ridgeline up to summit
A shot from Mormon Trail Road of the "Davenport Peaks", North Willow Canyon and Davenport Canyon
8900
8564
7005
www.WillhiteWeb.com: Your online resource for hiking, climbing and travel
South Mountain West
From Stookey Benchmark