Loafer Mountain and Santaquin Peak are the two peaks that make the massive between the Mt. Nebo Group and Spanish Fork Peak. Santaquin Peak has the trail to the summit but Loafer Mountain is a touch higher. The best views and more interesting summit is Santaquin Peak. The first half of the route is in forests, the upper mountain ridges are quite exposed to the sun/wind.
The trail starts out for an easy mile in the woods before hitting a sign and junction. Go left, and in 0.1 miles you hit another junction where you go right. Follow this trail as it climbs up onto Loafer Mountain Ridge (see map). For some reason when I did this hike, years before I moved to Utah, I followed the other route shown on the map. I remember the signs weren't very good. With a map, you should have no problems. On the ridgeline, continue on Loafer Mountain Ridge now enjoying the views. Santaquin Peak and Loafer Mountain will now be in view as well. To get to Santaquin Peak, the trail contours around the west side of Loafer Mountain, to the saddle between and up the peak. To get up Loafer Mountain, you just leave the trail wherever it looks good and scramble up. My pictures are from a November trip, the snow was considerably deep on the west side of Loafer between the peaks.
Distance: 5.5 miles
Elevation Gain: 4,000 feet
Summit Elevation: 10,700 and 10,685 feet
Access: Paved
Loafer Mountain and Santaquin Peak
WillhiteWeb.com
Access:
Route:
Drive up the Mount Nebo National Scenic Byway (Nebo Loop). Just before reaching the Payson Lakes turnoff, look for a trailhead sign and fenced gravel parking area on the left side of the road. Elevation 7,640.
View of Loafer and Santaquin from West Mountain
Working our way up around 9,000 feet
First view of Santiquin Peak
Looking back at Loafer Mountain from Santaquin
Signs and boxes on top of Santaquin
Looking west from Santaquin to West Mountain and Utah Lake
Springville/Mapleton with Mt. Timpanogos in the background
The summit of Loafer Mountain with Mt. Nebo in the distance
View of Santiquin Mountain from Loafer Mountain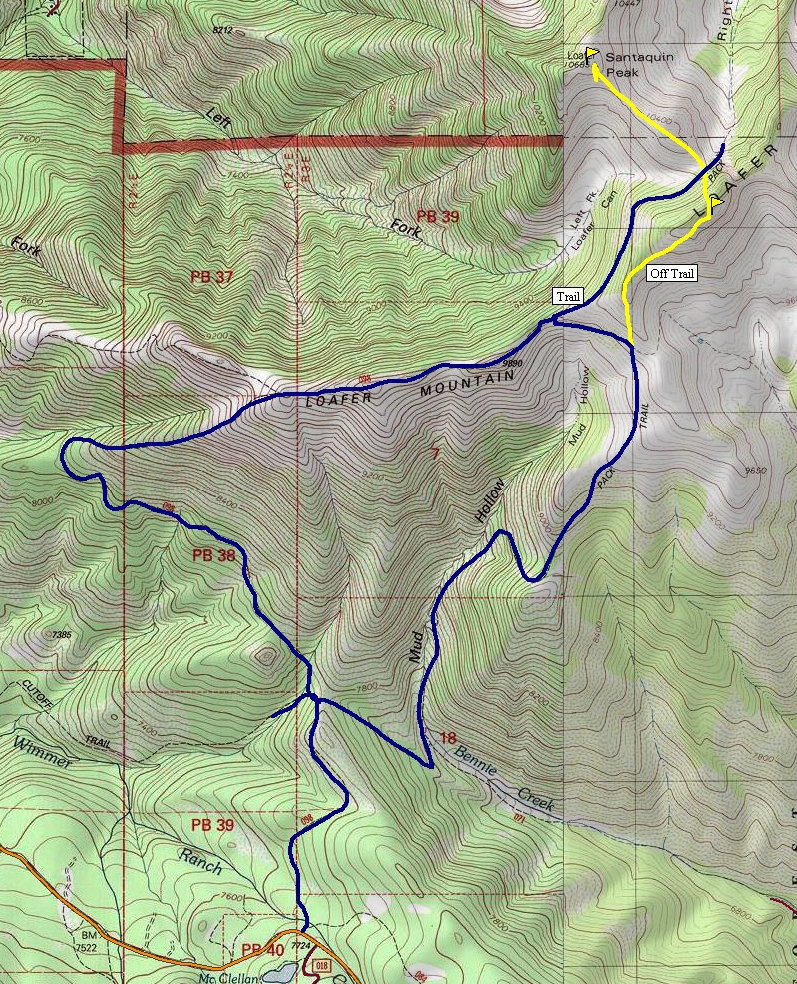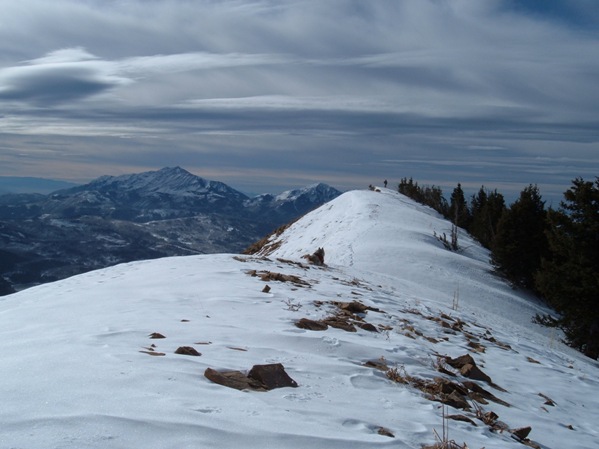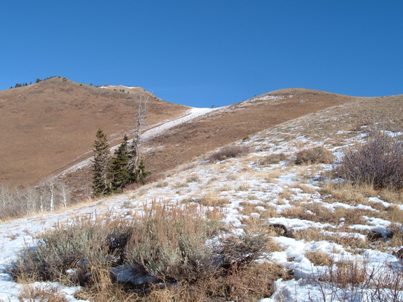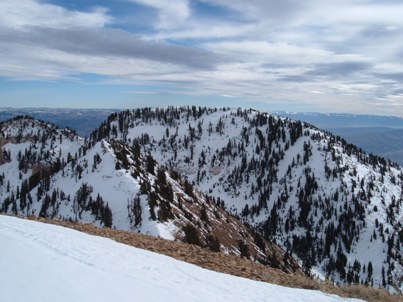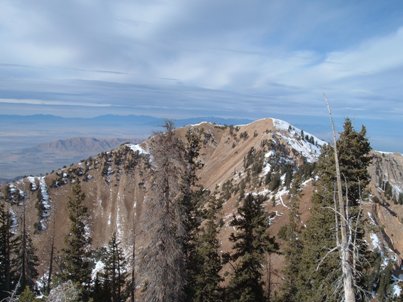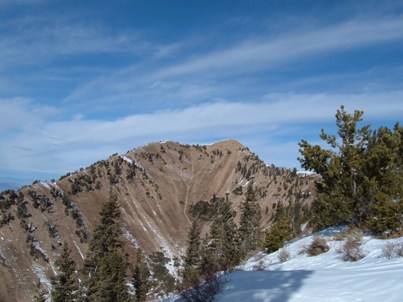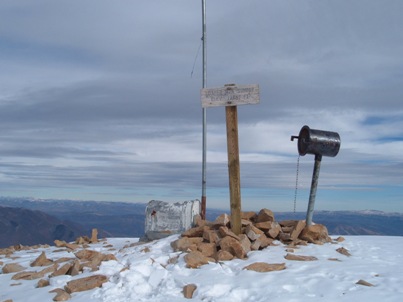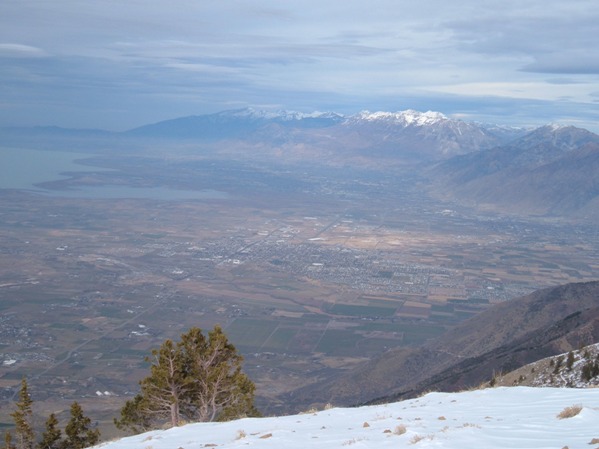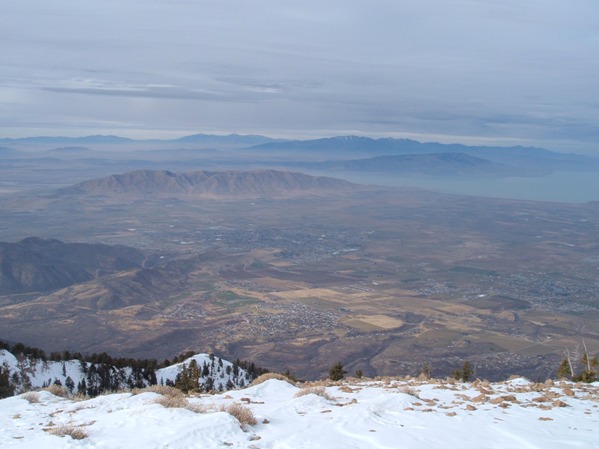 View south
Views in route
Dozer