I started my own travel service at the age of 10. It wasn't much; I just wanted to own every brochure to every hotel, sight and city on earth. It wasn't long before the mailman came to the door and asked my parents to purchase a larger mailbox. It was a fun hobby and I loved dreaming of going to all those places but I always had reservations and doubts. It wasn't until a trip to Argentina to climb the highest mountain in South America that I realized that traveling wherever I wanted was really possible. If my friend and I could land in Santiago, Chile and find our way into the high mountians of Argentina, without knowing the language or having any real skills than I could go anywhere. After the climb, we toured around Buenos Ares for a week with some friends from New Zealand we had made on the mountain.
Several years later I was married planning on a trip where we would sell our first house and use the profit we make for a 3 month Europe trip. This plan worked and in 2001 we traveled around 24 countries sightseeing from morning to the late hours of night over 3 months. We returned broke but eventually bought another home....a real piece of garbage. We fixed it up and sold it using the profits to travel to the Middle East for a month visiting the sites in Egypt, Israel and Jordan. Other trips came along and the travel tradition was in place with the family. When our first child came along we didn't let that stop us; we planned a month vacation in Southeast Asia. Traveling in China with a one year old boy....that's an experience.

My outdoor experiences started before I can remember. I know I was camping often from age five and about every month since then. When I hit boy scout age, I was introduced to backpacking and wilderness areas. I was immediately drawn to the peaks that I was hiking around, always wanting to go up, not around them. By age 15, I was hiking and backpacking solo in the Cascade and Olympic mountains of Washington. I also moved onto peak bagging around age 16, climbing Rainier when I was 17. After a 2 year service where I had no access to peaks, I quickly returned to the mountains climbing Mt. McKinley at the age of 22. Currently, I've climbed over 450 peaks in Washington, 400 in Utah and another 100 throughout the United States. I've traveled in every state, hiking thousands of miles of trail. My 7 year old son Maverick has been up 200 hundred mountains and my five year old daughter Mckinley had summited 100 mountains before her first birthday.

I worked at REI for 7 years giving advice and knowledge about how to get out there, where to go, as well as product info. I have a Bachelor of Science degree from the University of Washington in Forest Resources. I spent several years as a Forester designing Timber Sales in Washington. This was followed by managing State land use, rights of way, leasing and land sales. Currently I am selling real estate at my wife's Real Estate company, Best Choice Realty. Need a Realtor in King County, WA? Send us an email, we can help and we enjoy working with outdoor like minded folks.
Olympics - Spring break 1992, Senior year - High School
14,000 feet on Mt. McKinley 1997
Mt. Aire, Utah 2007 How to carry two kids when they are small & light
Mt. Rainier summit, Winter 1997
Snowshoeing in bad weather, Cascades Washington
Me at age 11 on my first of 10 fifty-mile canoe trips as a scout
My Background
WillhiteWeb.com: Hiking, Climbing and Travel
Fighting fire in Eastern Cascades
Ma & Pa during one of several youth pioneer treks
Explorer Search and Rescue, snow training.....Paradise Mt. Rainier (age 16)
Arriving at worksite by snowmobile as a DNR Forester
Age 18, assistant scoutmaster for National Jamboree at Fort AP Hill VA, touring Orlando Florida Theme Parks and Washington DC before the jamboree
Classic shot of me at age 12 with camp robber
German wool army paints with wool sweater and hat, age 15
Sport climbing, Vantage WA
Summit register on Wilderness Peak in Issiquah, Washington
Mount St. Helens on Halloween....the year before shaped skies were sold
Chuckanut Mountain South Peak summit, January 2006. The 4 fingers represents my son in the backpack at 4 months old.
Cathedral Rock
Climbing Whitehorse Mountain, North Cascades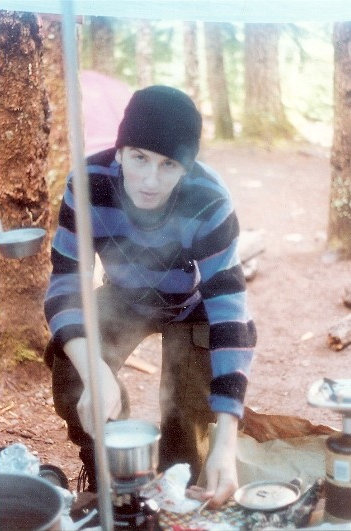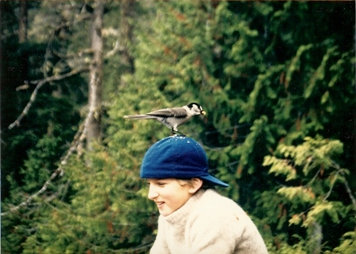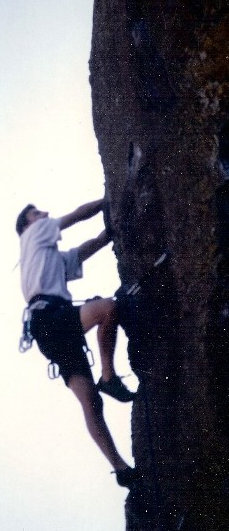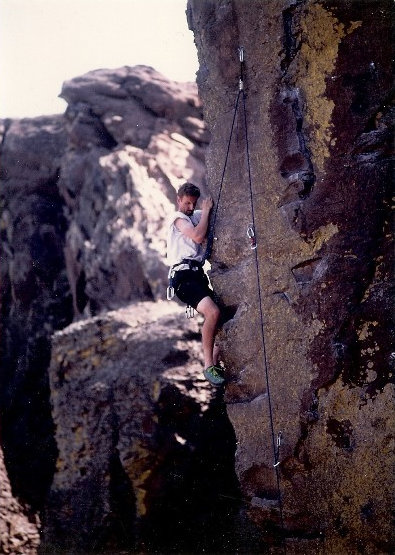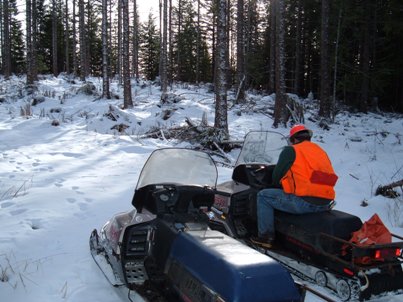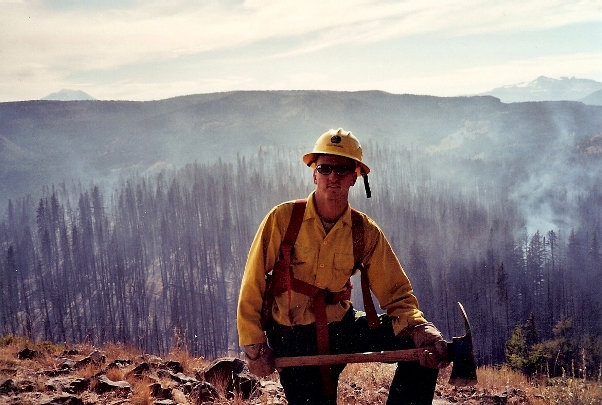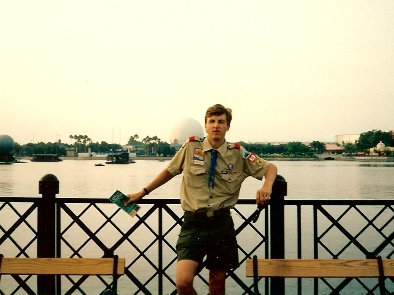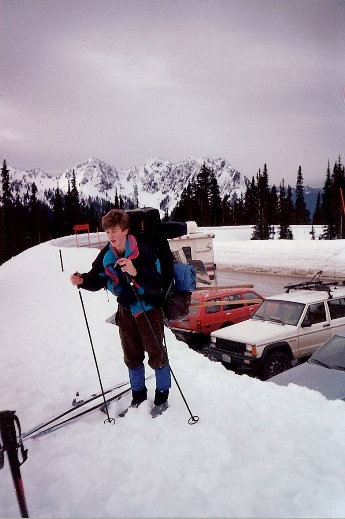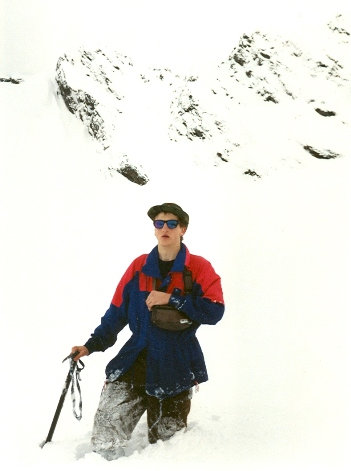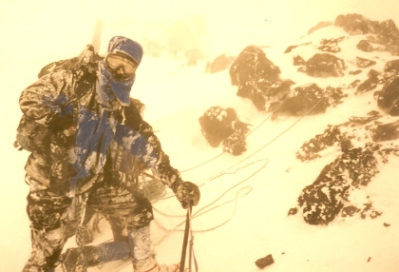 Overnight winter trips at Paradise as a Boy Scout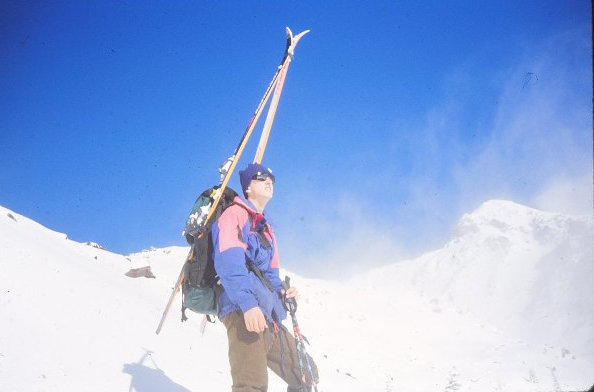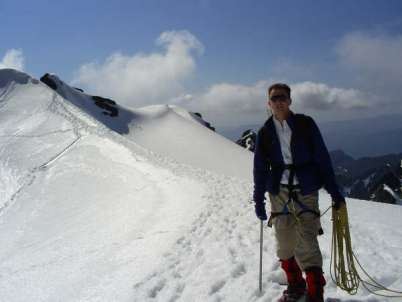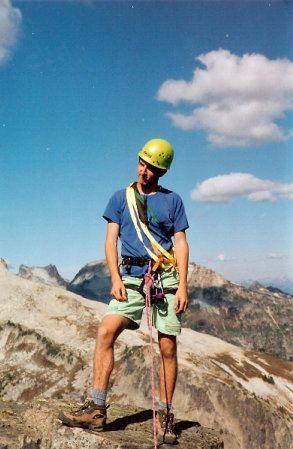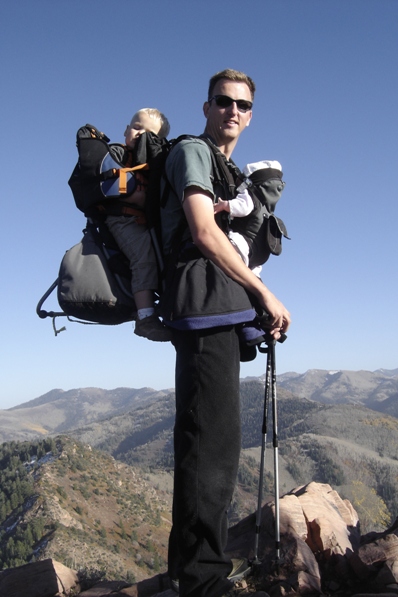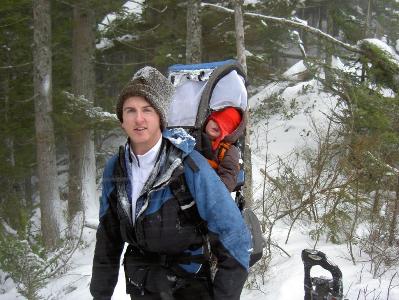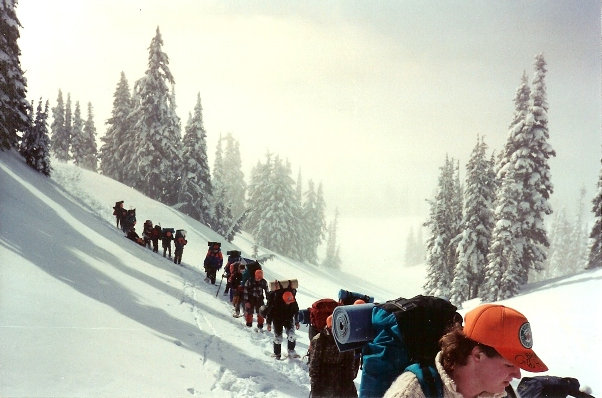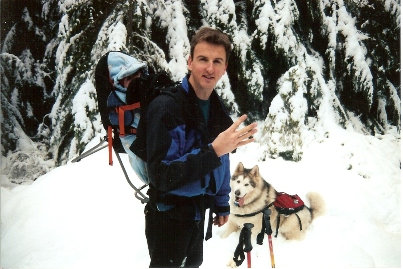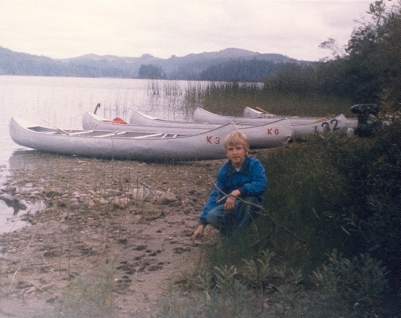 Sport climbing, Vantage WA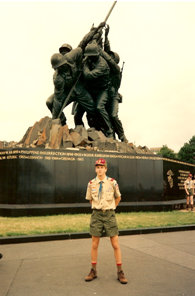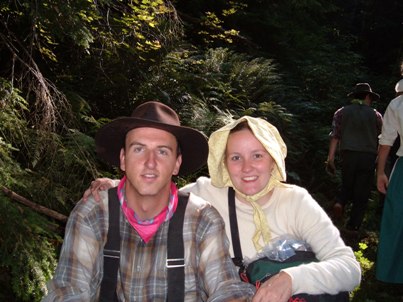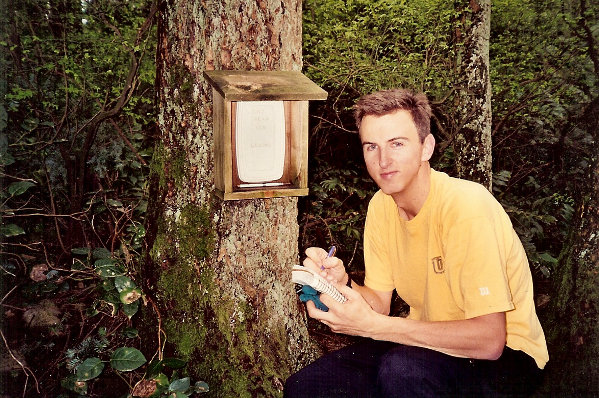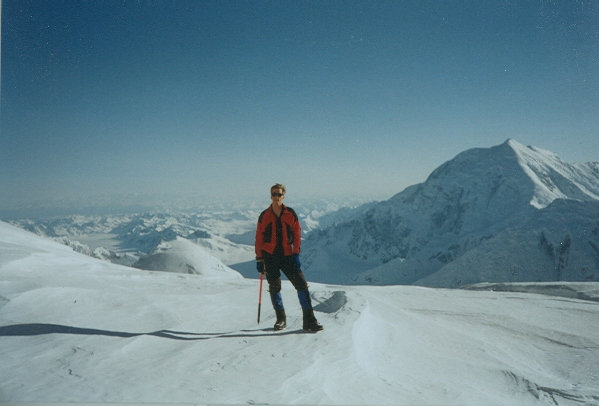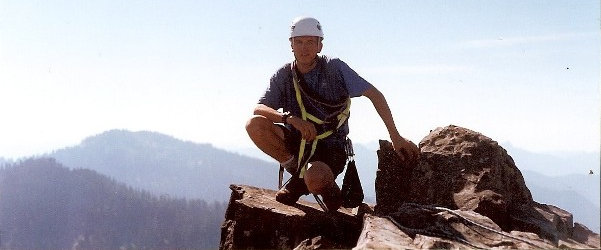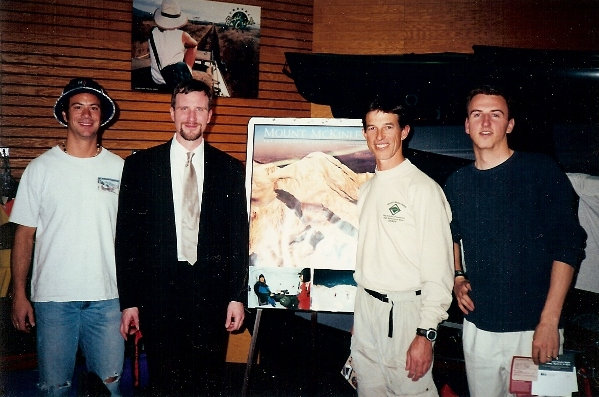 Presentation on Mt. Mckinley at the Seattle REI
The Tooth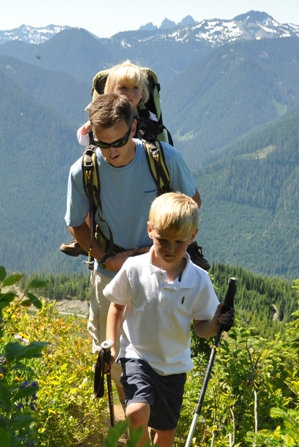 Evergreen Mountain