1993 National Jamboree
In 1993 I was able to go to the national jamboree as a third assistant scoutmaster. The third assistant had to be between ages 18 to 21. Because they figure someone this age doesn't have the funds to pay for it, I was able to go for nearly no cost. This was a real privilege and I worked my hardest to be as helpful as possible during the touring and the jamboree.

National Jamborees are held every four years and have been at Fort A.P. Hill in Virginia since 1981. In 1993, this week long jamboree drew around 34,000 youth and adults from every state and around 60 countries. This gathering transforms into Virginias 6th largest city once scouts pitch their tents. The temporary community boasts its own post office, daily newspaper, radio station and hospital. The activities are too numerous to list but include fishing, biking, hiking, rafting, canoeing, scuba diving, trap shooting, rappelling, crew rowing, shot gun & muzzle shooting. Of course, Scouts are amassing merit badges at Merit Badge Midway where more than 50 badges are available as well. Scouts cook their meals, buy souvenirs, trade patches and visit the National Exhibit Area. Other places like the Army Adventure Area with the actual simulators for today's tanks and fighter jets are popular. The opening and closing ceremonies have big stars, huge firework shows, Air Force Flyovers, and even the Golden Knights Parachute Team drops in. Looming over every campsite entrance are gateways that attest to months of planning by troops. A full week of this and usually it is only part two of their adventure.

Many troops take advantage of the traveling to the East Coast to see some tourist sights before they get to Virginia. During our visit, we first flew to Orlando Florida to visit Walt Disney World and the Kennedy Space Center. Then we flew to Washington DC where we saw the U.S. Capitol sights and Mt. Vernon.
WillhiteWeb.com - Miscellaneous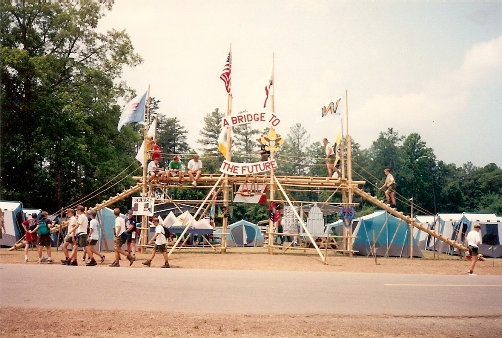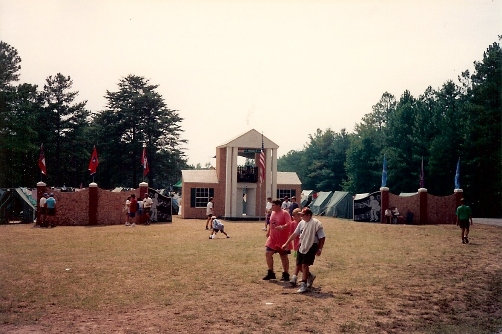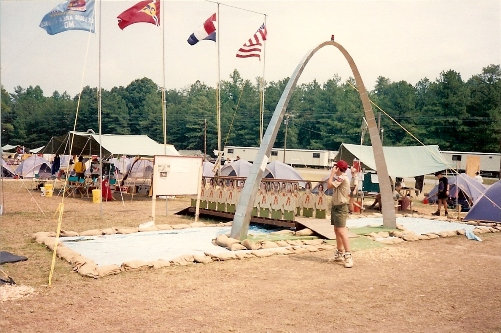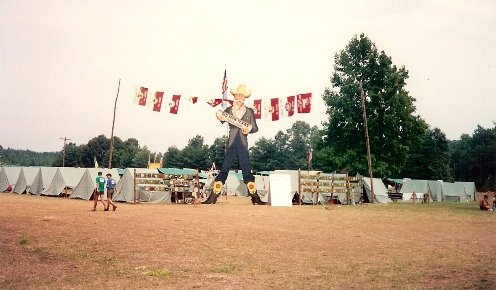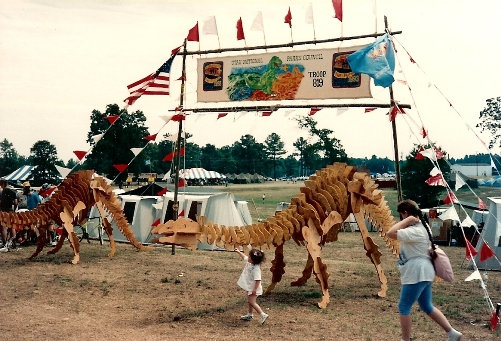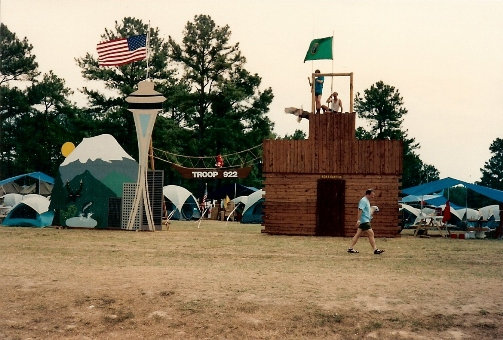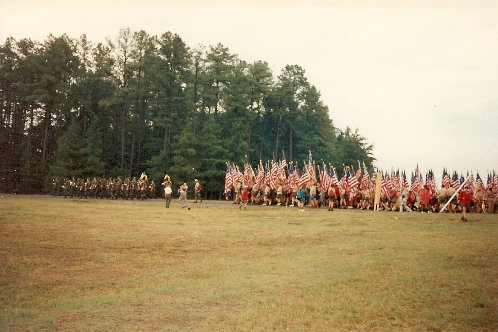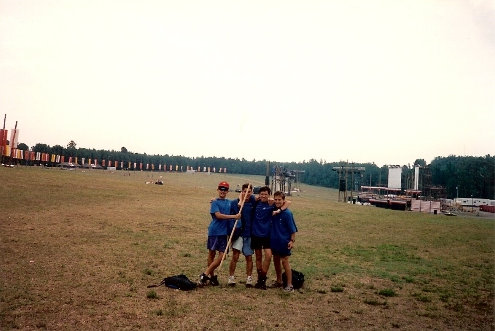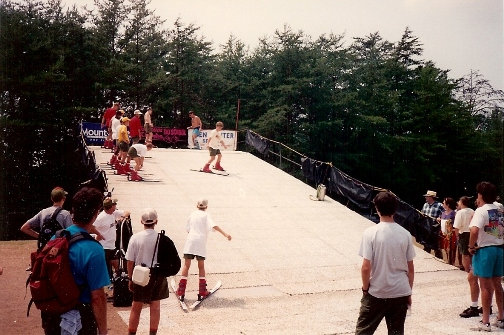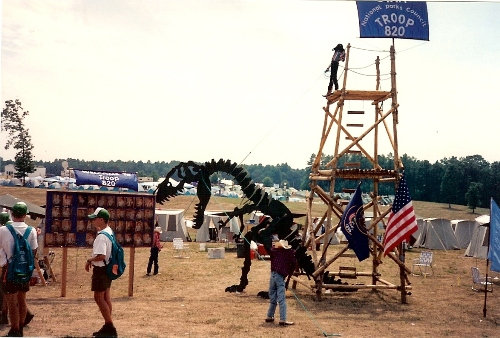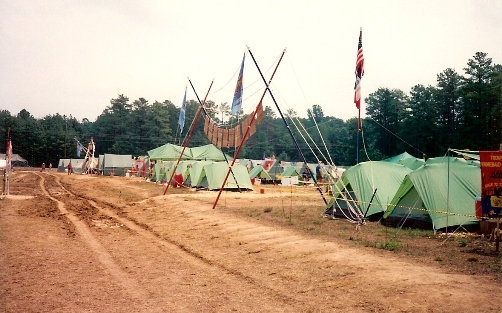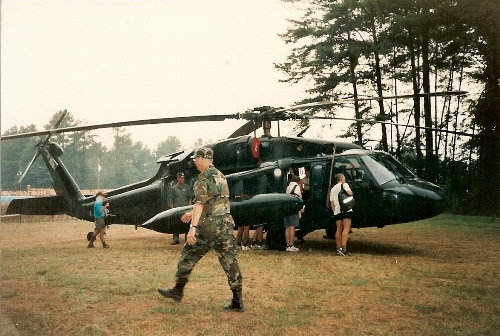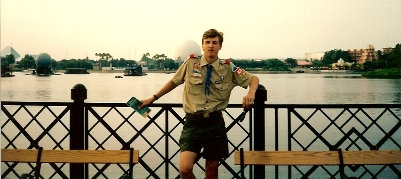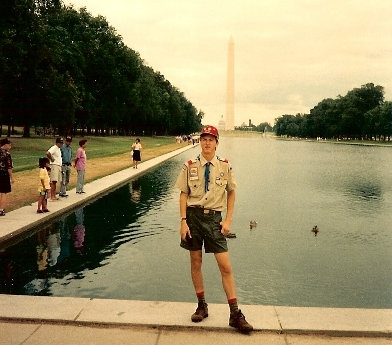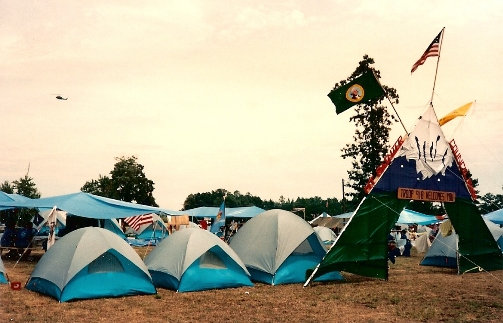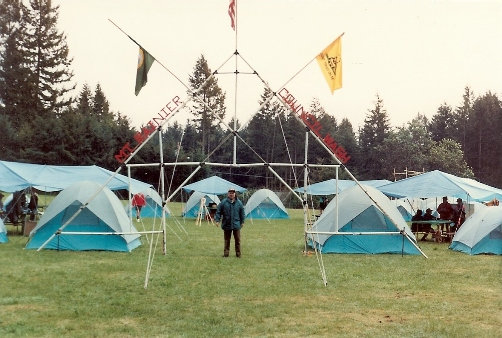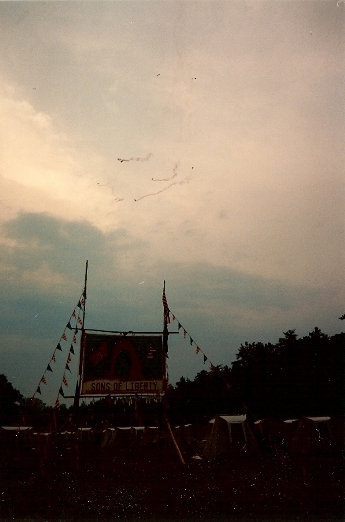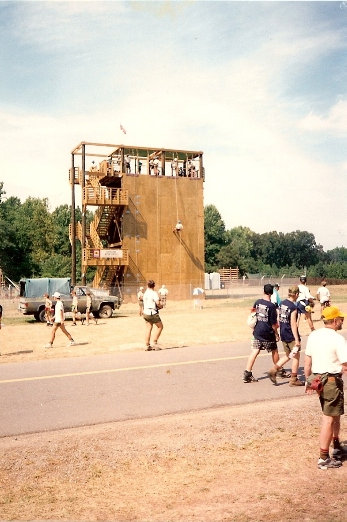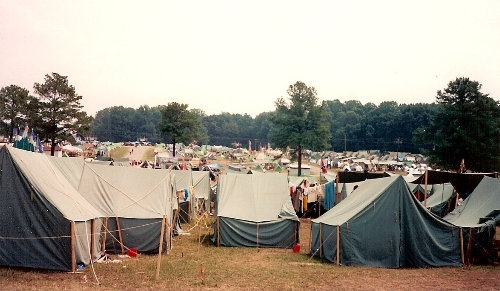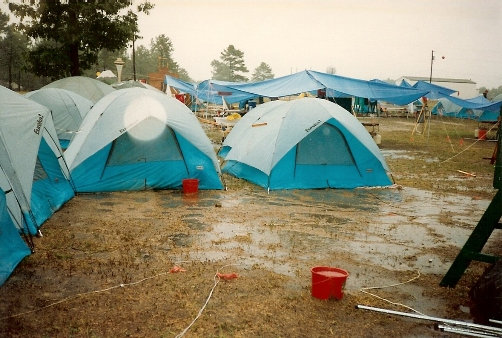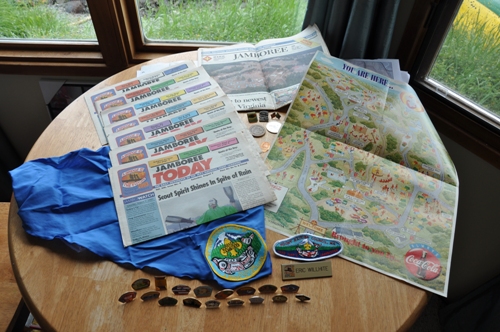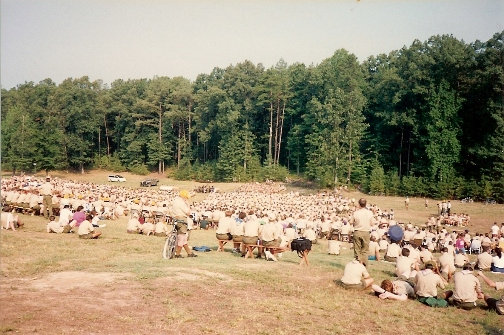 Our gateway without the Mt. Rainier cover
Some souvenirs 20 years later
Camp after a bad rain storm
Our camp and gateway
Imagine 30,000+ scouts sitting in this field during the big opening and closing events
Church services
Repelling Tower
Golden Knights Parachute Team
Our view from camp
A typical street at the Jamboree
National Parks Council troop 820 gateway
Another camp and gateway
Military helicopter on display
Try skiing in summer
In route to an event
Another camp
National Parks Council troop 809 gateway
A gateway to a Texas troop
St. Louis troop gateway with the arch
Seattle troop arch
Memphis Tennessee troop gateway with Graceland
Nice gateway with the jamboree theme A Bridge To The Future
Touring Washington D.C..
Touring Orlando Florida