Boundary Butte
Leavenworth Area Hiking
Distance: Drive-up or 1/2 to 4 miles
Summit Elevation: 3,168 feet
Access: Gravel & Dirt, high clearance recommended at very end
Boundary Butte is a drive-up highpoint located near Leavenworth that makes for an enjoyable hike or drive. It offers a good perspective across the Wenatchee Valley, up into Icicle Creek and the over the hills of the Mission Ridge area. Most passenger cars can get within a quarter mile of the summit. If you decide to walk FR 400 from the 4-way at Boundary Pass, the hike is around 2 miles with 600 gain.
The Mountain Home Road can be accessed from either Leavenworth or Hwy 97. From Leavenworth, at the east end of town, turn on East Leavenworth Road. In about a block make a left on Mountain Home Road and drive it for roughly 6 miles to the 4-way intersection at Boundary Pass. Or, from Hwy 97, around 17 miles north of Blewett Pass is a sign for Mountain Home Road. Turn off, go a block and turn right. Follow it 3.5 miles to the 4-way intersection at Boundary Pass. Now that you are at the intersection, take FR 500 as far as you are comfortable and hike remaining if needed.
Access: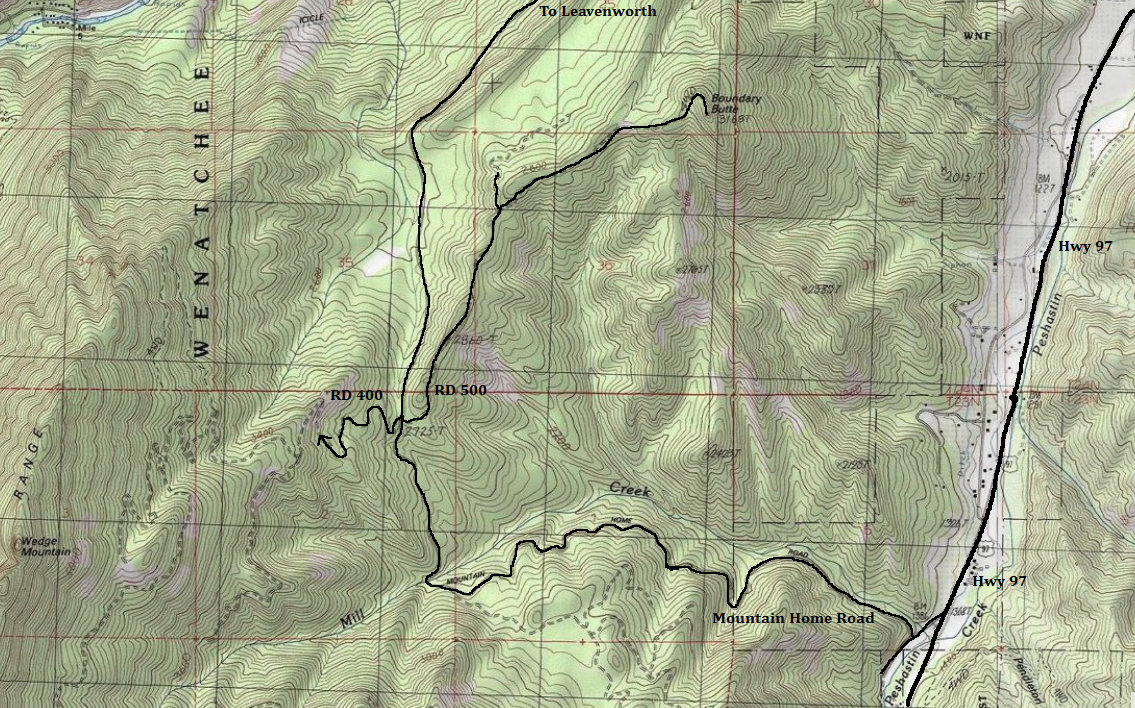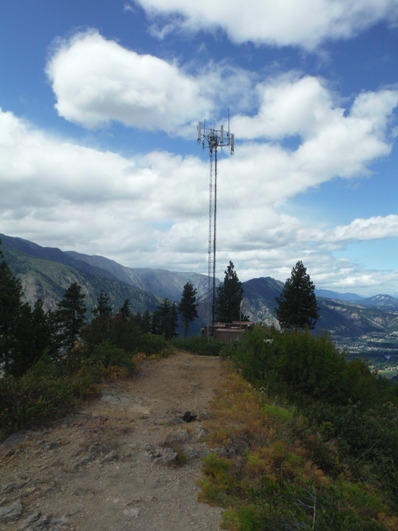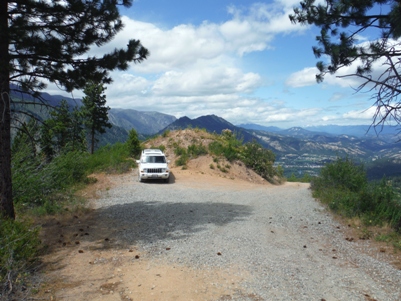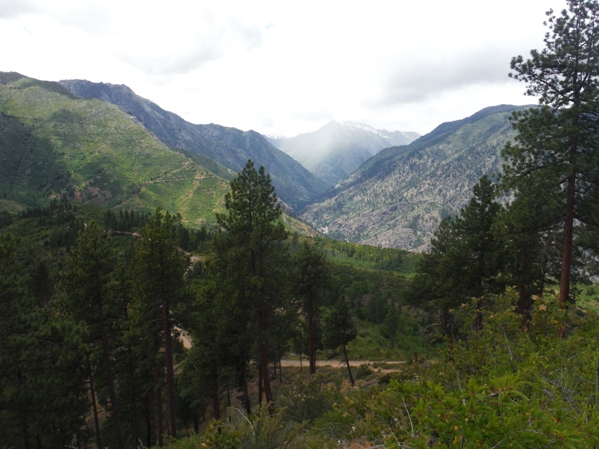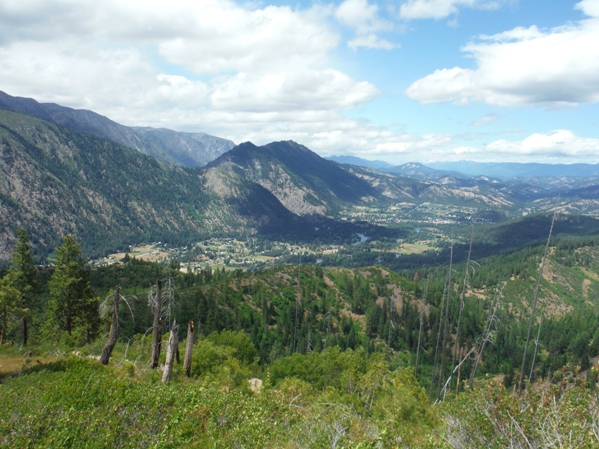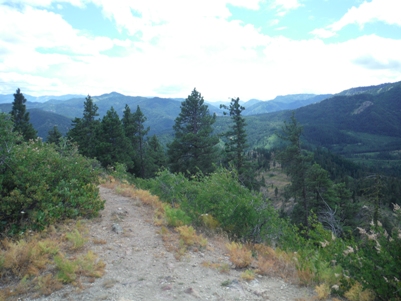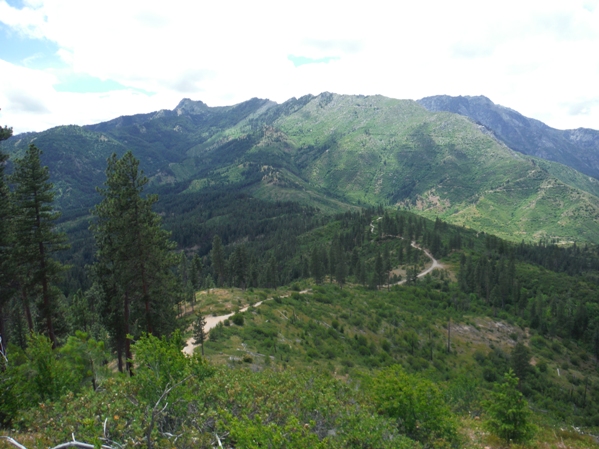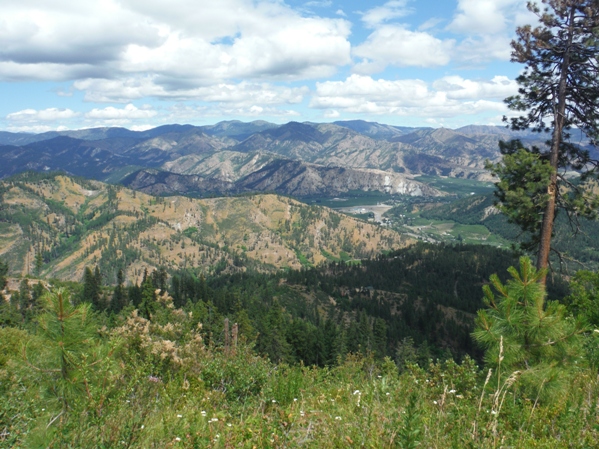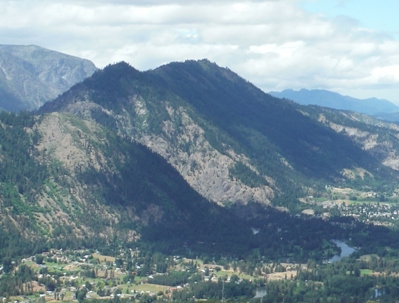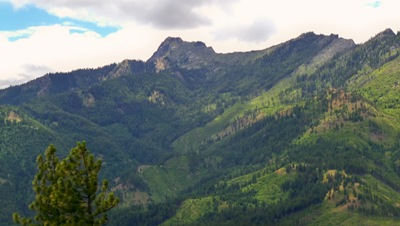 Parking at the top
Looking up Icicle Creek Valley
Cell tower on the summit
Looking south
Leavenworth Area
Wedge Mountain Ridgeline
Tumwater Mountain
Wedge Mountain summit area
Looking Northeast - Wenatchee Valley
Built in 1937, this 40' pole L-4 tower was removed in 1967.
Lookout History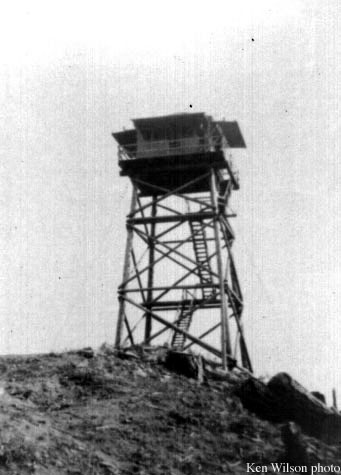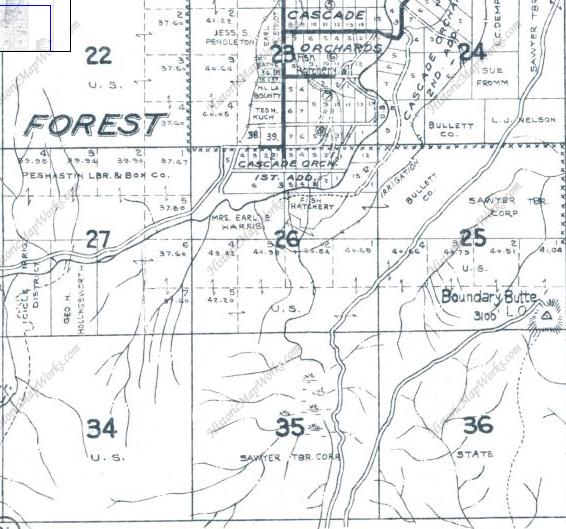 Boundary Butte Lookout 1940
1959