Puerto Rico Sights & Attractions
Puerto Rico is a mix of Spanish, Caribbean and American culture. San Juan seems similar to the States but further out, you will find small towns, villages, and a rugged mountainous interior that is nothing like the mainland. Below are links to webpages I made to a few places I've visited on the island, except for the telescope, which I will see when I book another cruise out of San Juan.
Caribbean Travel
Any visit must include time in Old San Juan. With all the colonial architecture and defending forts, is easy to image you are there a century ago.
The Arecibo Radio Telescope features a 20-acre dish set in a sinkhole. It has been used for many projects including the Search for Extraterrestrial Intelligence (SETI) program. Big screen movies like Contact have been filmed at the observatory. The setting is what impresses, but its a good 80 mile drive from San Juan, but well worth the trip.
Arecibo Radio Telescope
For a beach that offers all the resorts and amenities, Isla Verde is just minutes from the international airport. The beach is beautiful but it may as well be in Hawaii, nothing hints you are in Puerto Rico.
Puerto Rico encourages every visitor to visit their rain forest. This tourist destination can get very crowded. If you've been to lots of rain forest before, you probably won't be too impressed but it is a nice half day activity to drive in and do a short hike or two. There is a visitors center with a movie, scenic roadways, picnic areas and nature trails.
One of the closest beaches to San Juan without development and establishments is Luquillo Beach. It's great sand and palm trees make it one of the largest and most popular but spacious on the island.
San Juan is a main departure point for many cruise lines. One pier is right in the heart of Old San Juan while the Pan American Pier is across the bay. Pan American is 8 miles from SJU Airport, while Old San Juan Pier is around 10, both an easy taxi ride.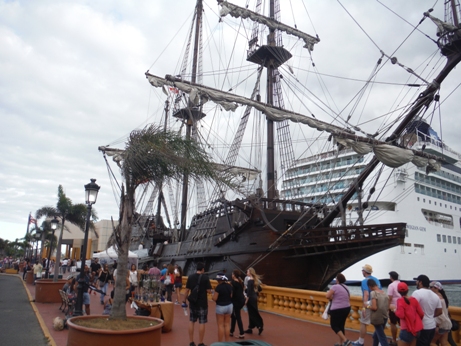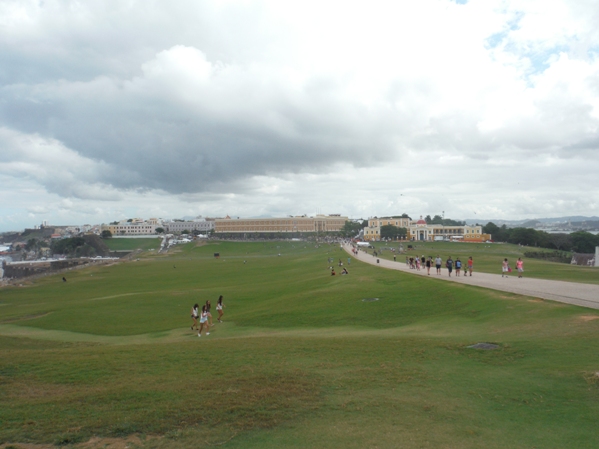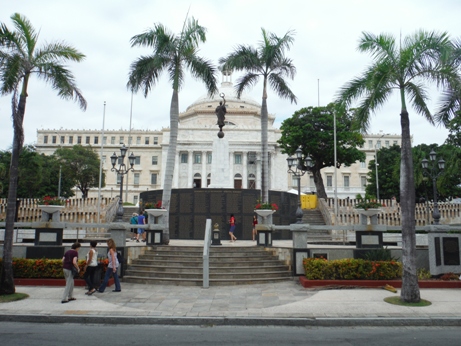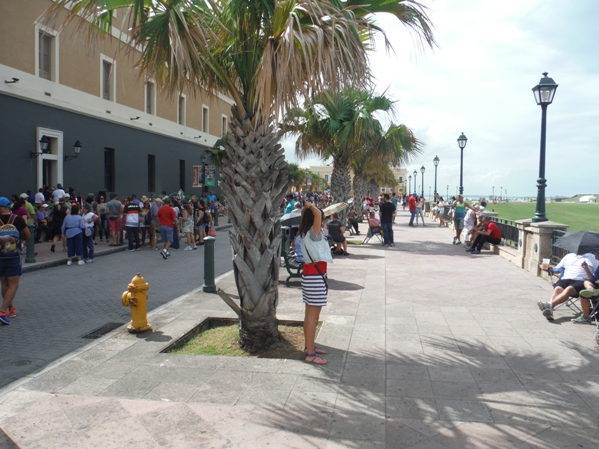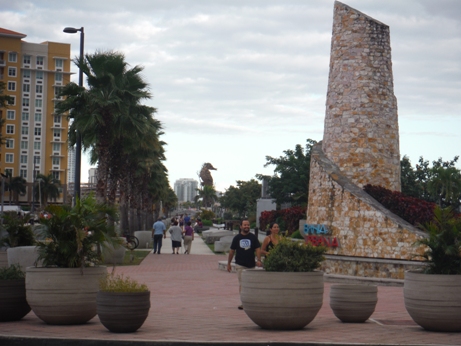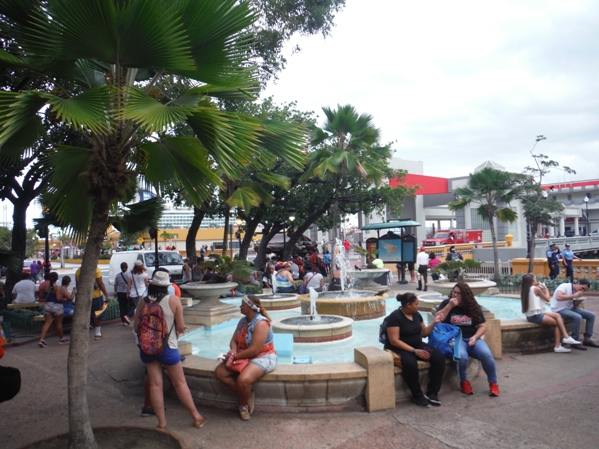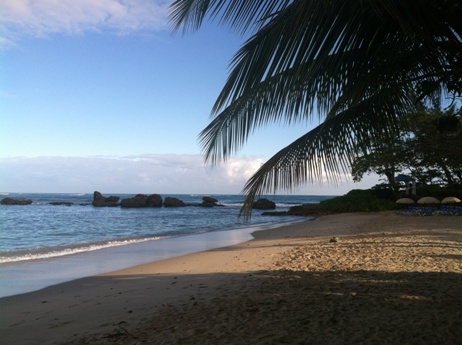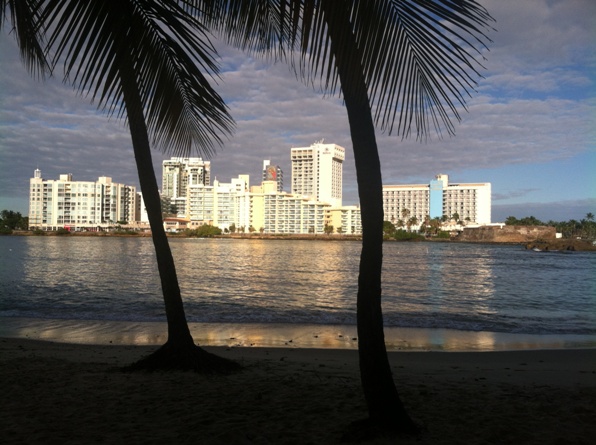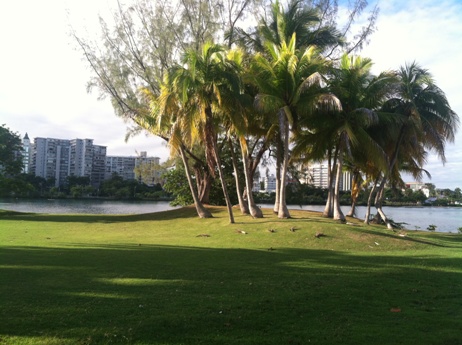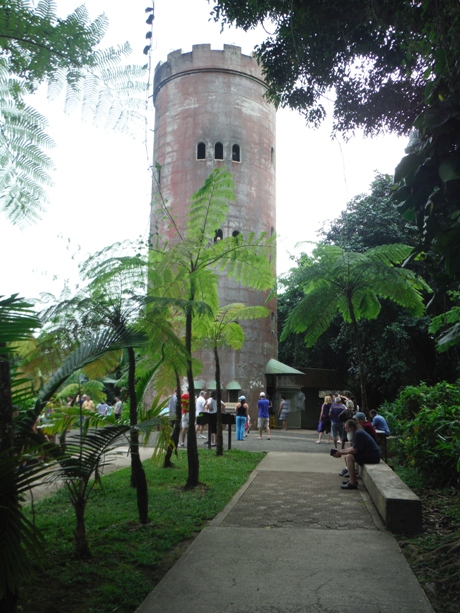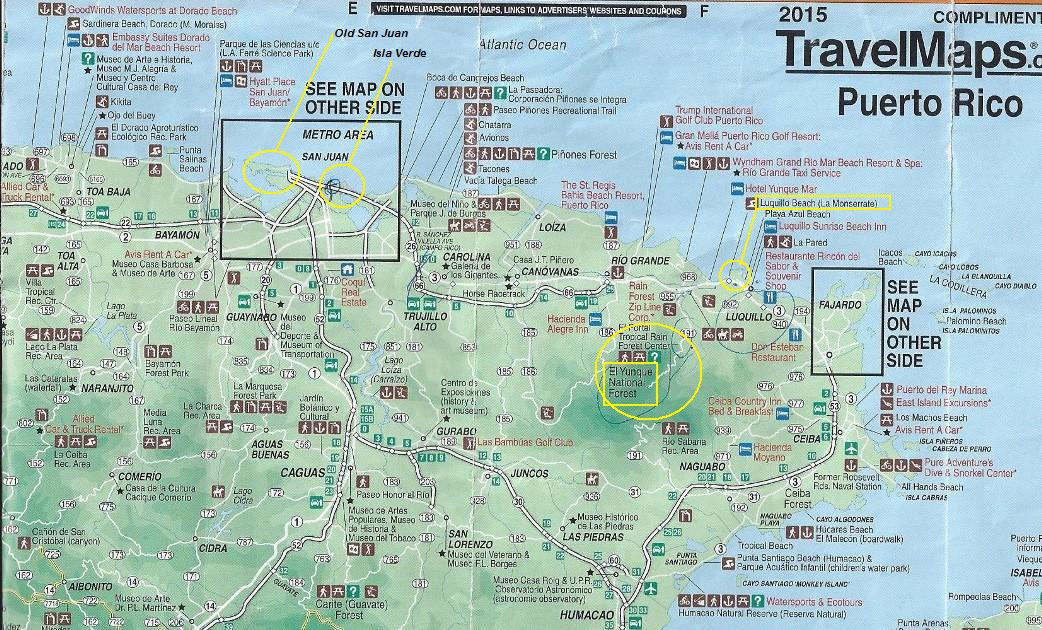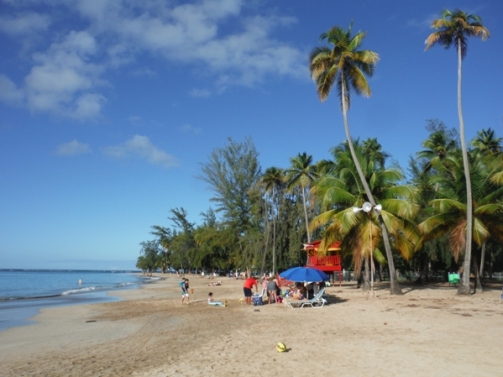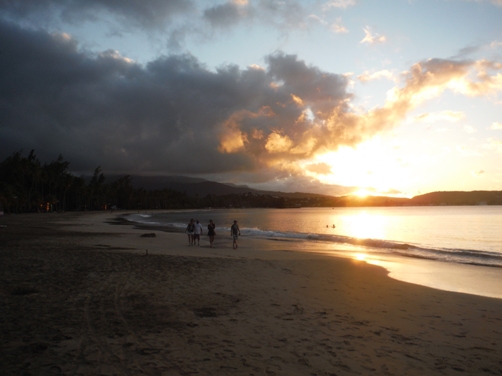 San Juan Bay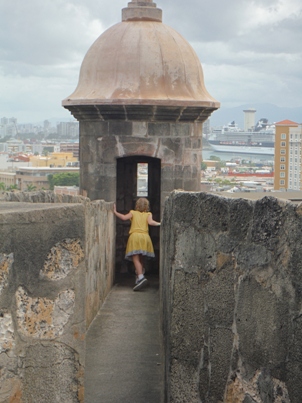 Old and new boats at the waterfront in Old San Juan
Plaza Darsenas & La Casita - San Juan
El Malecon Boardwalk
Concado Park Beach - San Juan
Del Morro Road between Old San Juan and San Felipe del Morro Castle
Capitol Building
Waterfront walk - San Juan
Laguna del Condado
El Yunque National Forest
Fuerte San Geronimo ruins on right, Hilton in center
Peninsula out to Old San Juan
Isla Verde Beach
The top tourist attraction in Puerto Rico.
Old San Juan National Historic Site vistas
Luquillo Beach
Luquillo Beach Sunset
Old San Juan National Historic Site