Caribbean Cruise from Miami
WillhiteWeb - World Travel
Nassau
Walking the City
Pirates of Nassau Museum
This is suppose to be a good museum but after taking some pictures outside with some crazy worker and getting the feeling this was an overpriced tourist trap, we continued on.
Fort Charlotte
A nearby fort built in 1787 offers a little history here but it's not all that interesting compared to many others elsewhere.
The Atlantis Resort
I would swear a majority of people that visit the island get whisked to this amazing mega resort and they only leave when it's time to go home. It has its own beach and lagoon, restaurants, an aquarium, casino, golf course and many other amenities to keep people there from realizing they just came a long way to an island with nothing on it. Luckily, most are there to lie on the beach, go into the pool and try activities they otherwise would never do at home. It's worth a visit if you are at port and worth a stay if you are into those kinds of vacations.
Coco Cay Island
What can I say about an island completely controlled by the cruise company? Parts of it were nice like a giant bar-b-cue where you can eat till you drop. Unfortunately this happened to one guy whom they gave CPR until a coast guard helicopter took him away! It's a bit creepy when the band continues to play island music and the majority people continue on as normal in the buffet line as a guy lie dying next to the buffet. We took a kayak ride out to some reefs but spent most of the afternoon just relaxing and eating.
Key West
The photos and what we saw are at the following link:
At your Muster Station
Big ships
Welcome to Nassau sign
Streets of Nassau
Streets of Nassau
Coco Cay Island
Sea Kayaking on Coco Cay Island
Pirates of Nassau Museum
The Atlantis Resort
All I need in life now is one of these machines
Views from the ship
Relaxing on Coco Cay
Our ship anchored at Coco Cay
Having fun in the Atlantis Resort
Since we were in Miami, we found we could book a short 4 day Bahamas cruise cheaper than the cost for 3 nights hotel and food. Since it was our first cruise, we were excited even though it was a very basic cruise. My wife did all the planning for this trip while I was fighting forest fires. She wasn't aware that if we went to Miami I had always wanted to drive to Key West to check that off my list. So, the cruise she found had Key West as one of its ports. We visited Key West twice on the same vacation. There were two other ports, one was Nassau which I was excited to visit since it was the capitol of the Bahamas, and the other was an island owned by Royal Caribbean. I had little interest in an island "paradise" created for relaxing and water sports but my wife was excited so I played along. The western Caribbean has little topography as the islands are flat, but they are surrounded by great beaches and underwater activities.

If you are in Miami and this may be your only chance to ever take a cruise, find a cheap one and "experience a cruise". They are amazing ships and a few days on a boat your first time is a worthy excursion…no mater where you visit.
Most of the things to do in Nassau are water activities outside of town. Nassau as a port city when visiting by cruise really doesn't have too many things to see. Here are a few of the things we saw:
You can easily walk around town looking through the shops full of trinkets. There are several colonial structures around but nothing that spectacular.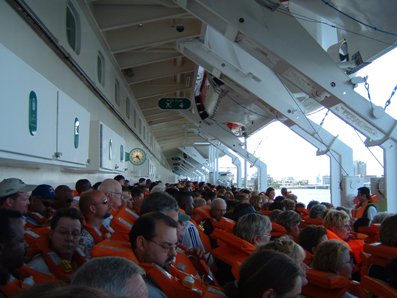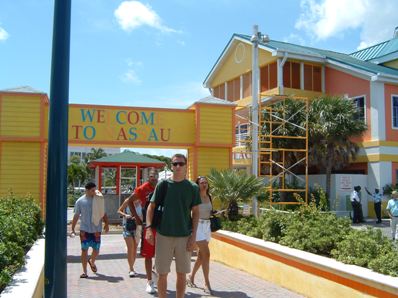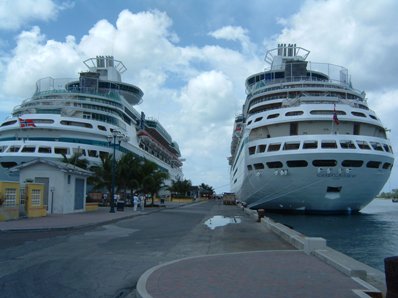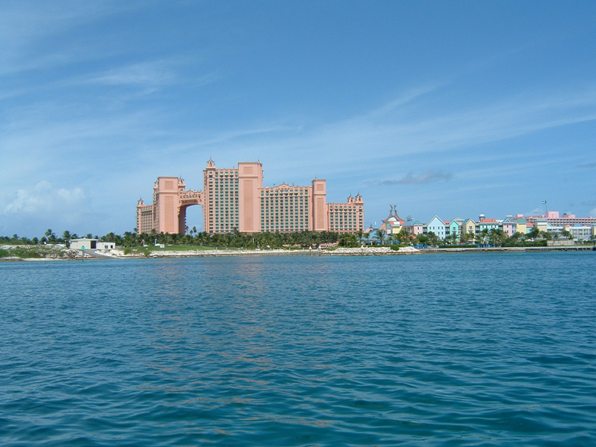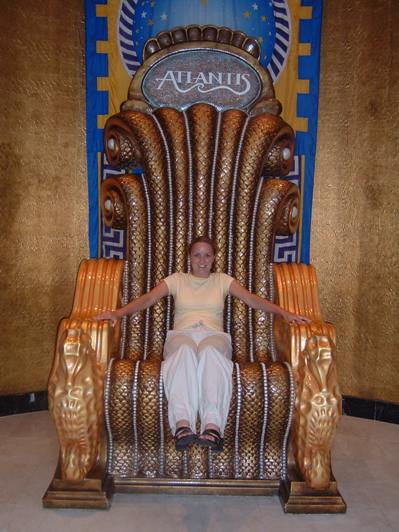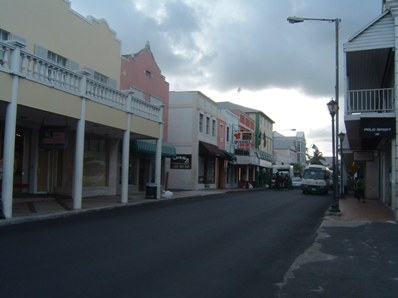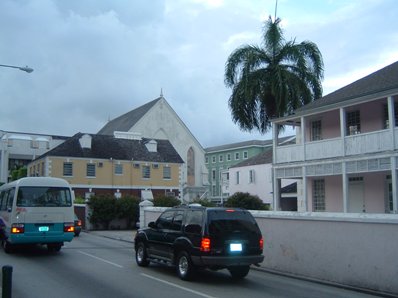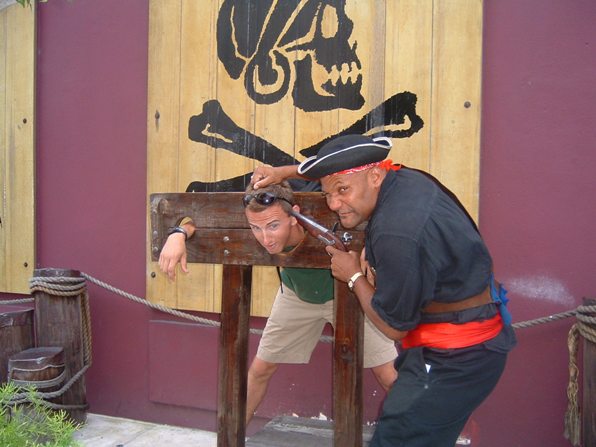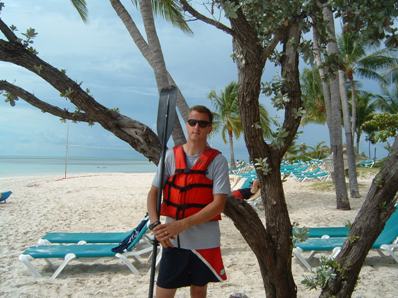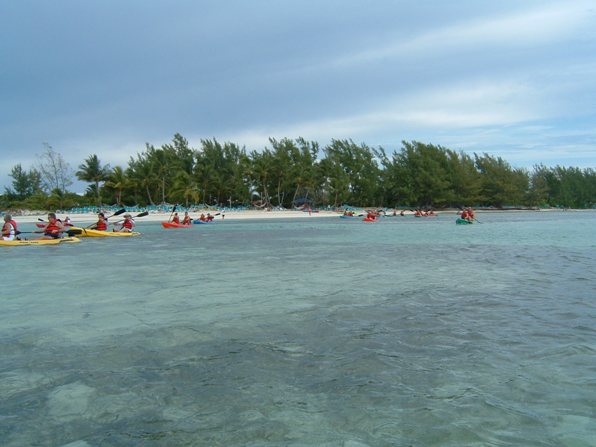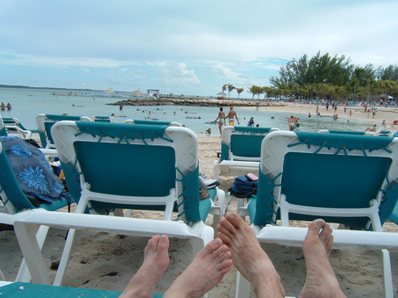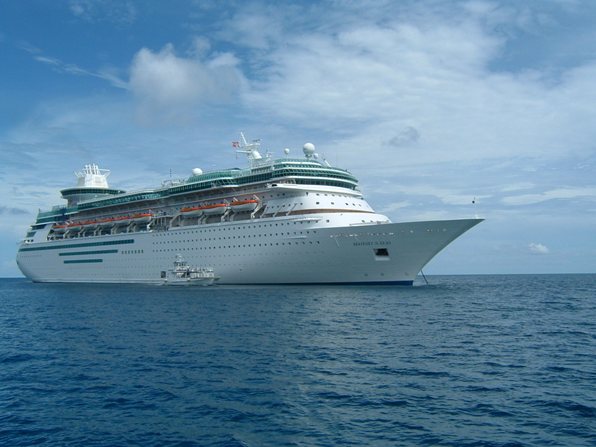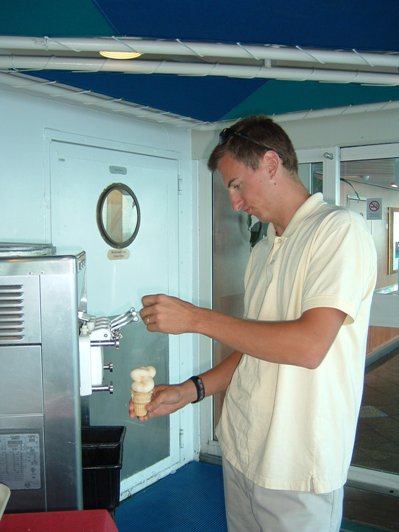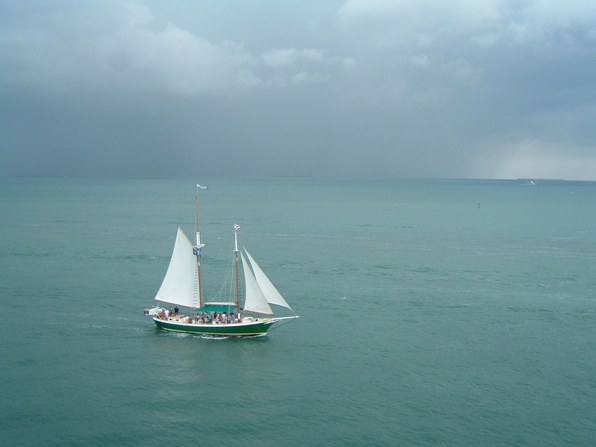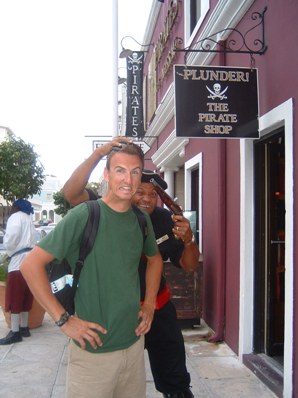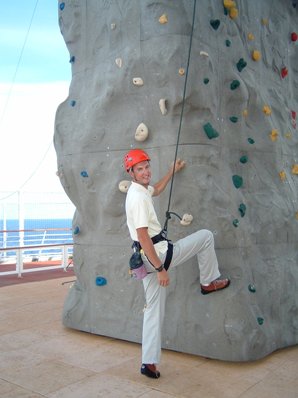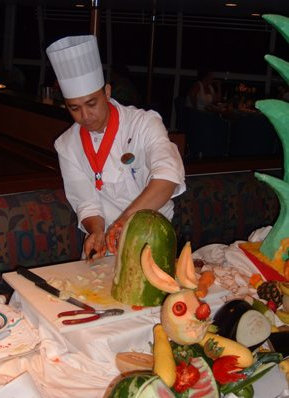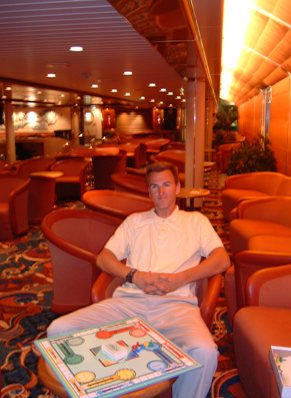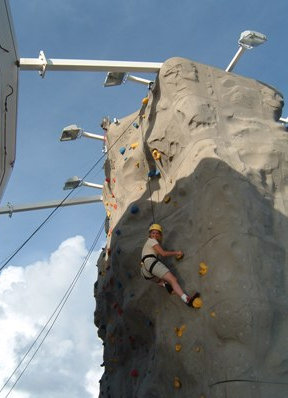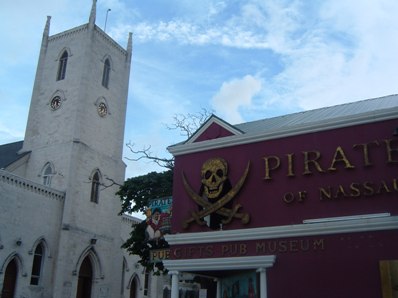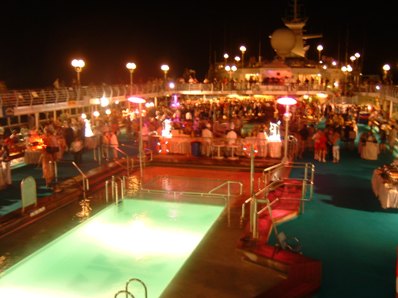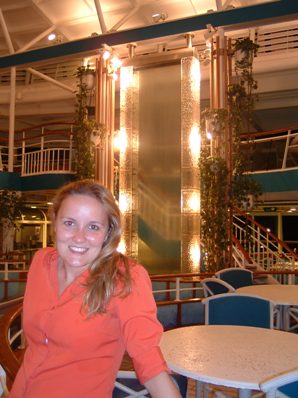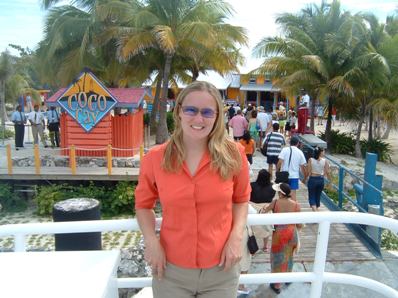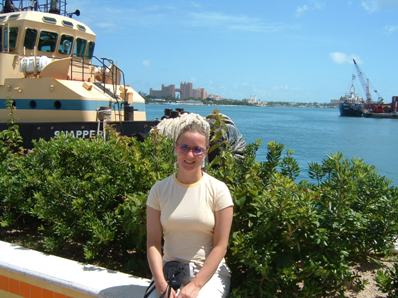 Nassau with The Atlantis Resort in the distance
Ship party at night
Give me the hardest you got
The ships rock
Nassau
Coco Cay
Playing Sorry during a slow time
This pirate!
Majesty of the Seas - Royal Caribbean
Staff at the late night buffet