Airboating in the Everglades
Part of Miami from the Trump Tower Hotel
A vacation out of Miami is full of new opportunities to see famous places, unique natural areas and do exciting activities. Our vacation there served 5 purposes. We saw the city of Miami, Everglades National Park, Orlandoís Disney World, the Keys drive out to Key West and finally a short cruise to Nassau, Bahamas. Doing all this in less than 10 days was a whirlwind agenda that kept us busy.
Southern Florida
www.WillhiteWeb.com: Hiking, Climbing and Travel

Airboating in the Everglades
Miamiís South Beach
Miami Beach is a building packed island off the shores of Miami. At the southern end of the island is South Beach. This is the biggest tourist and entertainment area in Miami. Other than all the hotels, restaurants and nightclubs, this area holds the Art Deco District. This is the worldís largest collection of Art Deco architecture and there are hundreds of buildings in this style. Youíll also find a open-air pedestrian mall on Lincoln Road and on Espanola Way, designed streets that look Mediterranean. A visit during the day and night is worth it. There is a Art Deco Welcome Center to get a map and all the information you may need to see everything.
Holocaust Memorial
Further north on Miami Beach is the Holocaust Memorial. This moving exhibit is full of sculptures and walkways to give you an emotional not just an educational experience.
The Boardwalk
Miami Beach has a four mile boardwalk from 5th to 46th street. One side is the ocean the other is hotels and pools.
Downtown Miami
With a nice public transportation line called the Metromover, it is easy to see all of downtown Miami. Several city parks with lush green lawns and massive trees are contrasted with skyscrapers in the background. The architecture of Miamiís buildings is its own site; many buildings have won awards for their ingenuity.
Coral Gables
South of downtown Miami is Coral Gables, a famous neighborhood with several sights inside. The Coral Gables Venetian Pool is a big attraction, listed on the National Register of Historic Places. Built in 1923, the pool is surrounded by Venetian architecture.
Key Biscayne
This is another island off Miami accessed by bridge; Key Biscayne is much different than Miami Beach. Key Biscayne is a mix of development along with state and county parks. Bill Baggs Cape Florida State Park has one of the top rated beaches it America, a lighthouse and all kinds of concessions like bikes, kayaks and beach gear to rent.
Crandon Beach Park has 3 miles of nice beach property with lifeguards and a protected sandbar pool for keeping kids safe.
The Coral Castle
Before heading into Everglades National Park in Homestead, a visit to the Coral Castle is a cool experience. Some guy named Ed built the structure over 60 years ago and nobody saw him do it. He then charged visitors 10 cents while he proudly gave them a tour. He used homemade tools to carve the rocks but claimed he knew the secrets used to build the ancient pyramids!
Everglades National Park
Iíve always wanted to see the everglades. I donít really know why, I like topography and the Everglades has none of that. What it does offer is a vastly different outdoor experience than anything I am use to from the American West. The hiking trails and boardwalks through the different plant zones offered a safe way to stroll around this foreign terrain, I really enjoyed it. Driving through the lush tropical forests was also unique. Outside the park are numerous tours and tourist traps for seeing things the park isnít going to offer (especially off Hwy 41). The one not to miss is an airboat ride through the Everglades. Southern Florida is a long way to visit without doing one of these tours, it was exciting and you get to see alligators in their habitat (as well as feed them marshmallows).
Evening in the everglades
Holocaust Memorial
Streets in Coral Gables
South Beach
South Beach at night
South Beach
Downtown Miami Parks
On the Metromover, Downtown Miami
One of several Miami skylines
Condos along shores as we left the port of Miami on a cruise ship
Feeding fish at a tourist trap called "Robbie's" off Highway 41
Much of the drive in Everglades National Park looked like this
Forest trail in Everglades National Park
Mangrove trail in Everglades National Park
Feeding marshmallows to alligators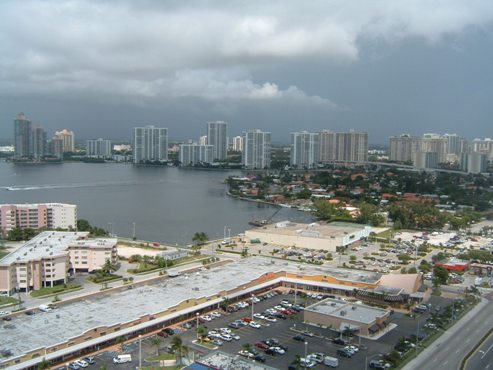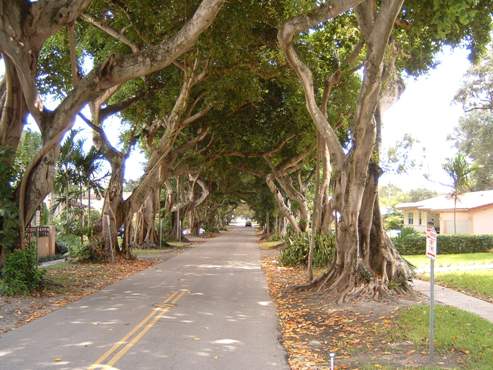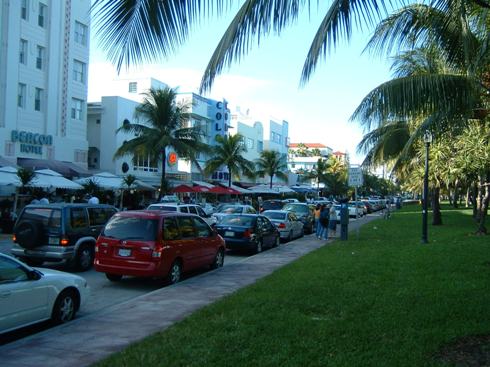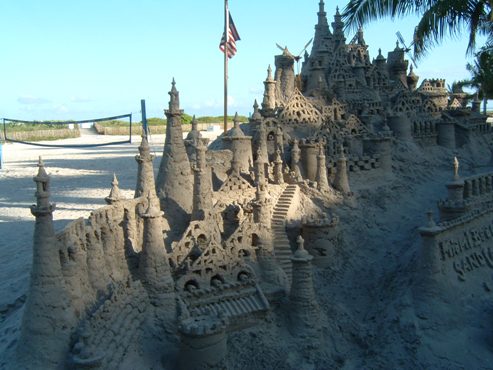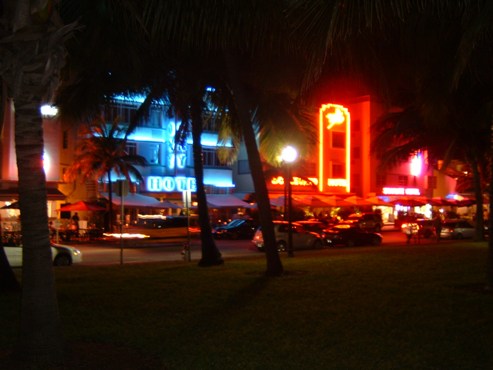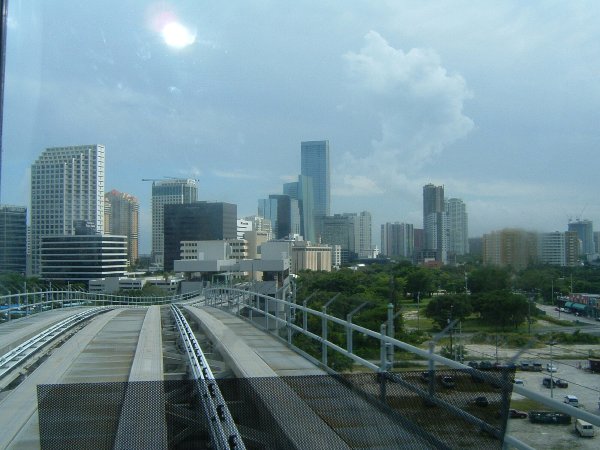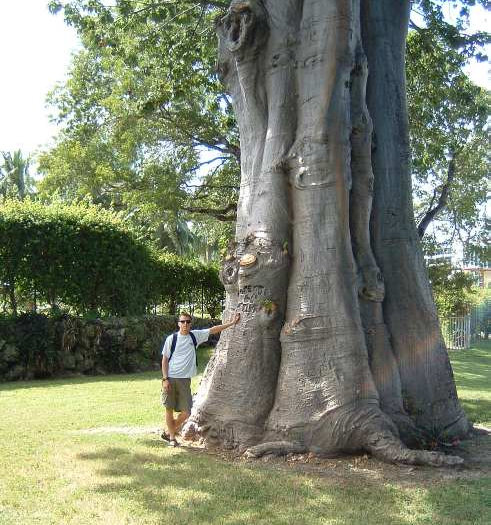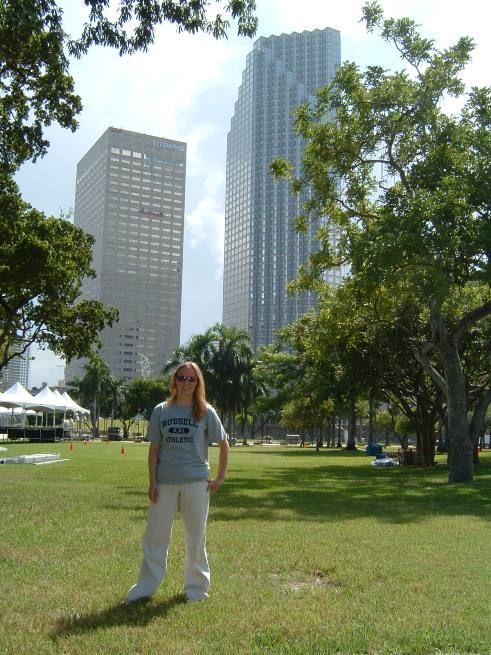 Downtown Miami Parks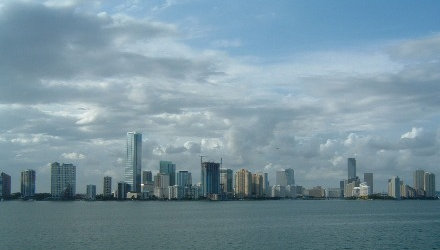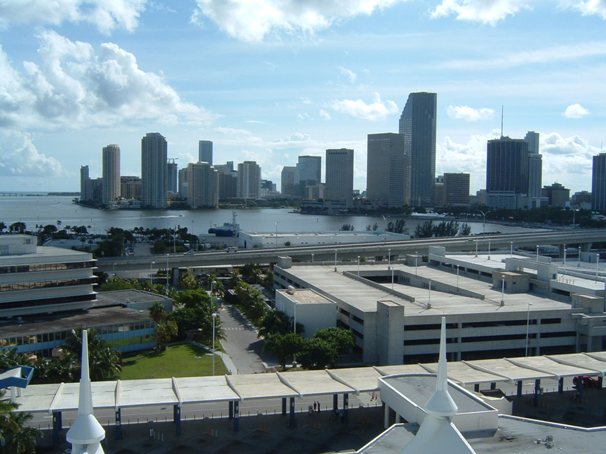 From the boat at the port of Miami on a cruise ship