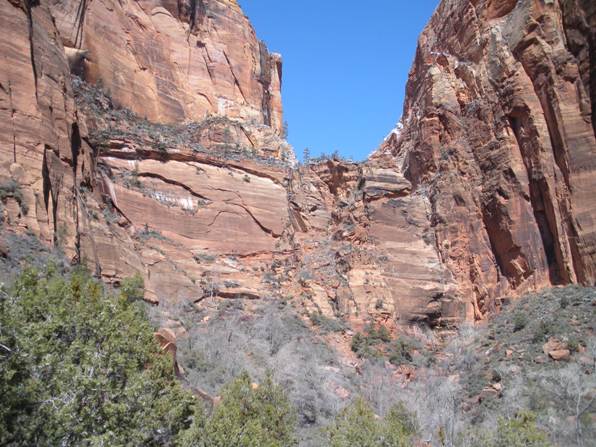 Angels Landing
Distance: 2.5 miles
Elevation Gain: Almost 1,500 feet
Summit Elevation: 5,790 feet
Trailhead: The Grotto
Utah Hiking & Climbing
Looking north into Temple of Sinawava area
Looking south from summit at Zion Canyon
The rocks near the end
The final cable to the summit
Climbing Angels Landing, with the traverse and the final climb left to do
Angels Landing from the trailhead at The Grotto
Trail through the cliffs
Waterfall from melting snow
Carved out trail in the rock
Looking down at the trail
Walters Wiggles
California Condor blocking trail up Angels Landing
Dropping down before the traverse
Refrigerator Canyon
The trail was carved into the mountain to climb over this gap to reach refrigerator canyon
Climbing the cables
At least one shot shows the exposure, route follows a ledge here around this rock
Angels Landing is an incredible rock perch pressing out from the huge sandstone walls of Zion Canyon. The first two miles of the trail are a scenic hike I would recommend for everyone. The last half mile is only for the brave and sure footed hiker who wants an experience to remember. I can't really believe the park service has allowed this activity to continue although it is a tradition that has been going on for decades. The two people that have died over the last year motivated me to get there and hike it before the park service decides to close the route to the average tourist.
Our experience was in winter, just after a major snowstorm. The summit rocks were covered in snow preventing us from getting great traction. The fear was not just making a mistake and falling off but slipping on the snow and sliding off. There are 1000 foot cliffs on both sides and at times, you are only on a fin or razor of rock about 4 feet wide. The saving grace are the chains bolted into the rock that allow you to hold on to something during the most dangerous sections. Still, there aren't always chains and a slip of the foot would require quick control or it's over....there is no room for error. At the most narrow section I came upon a California Condor sitting smack in the middle of the route blocking my progress. The California Condor is the largest bird in North America. It is also the ugliest. These birds were brought back from near extinction when fewer than 20 were left. Now there are 187 in the wild, this was a remarkable experience for me as I had done a research paper on these birds in college, never knowing if I would ever see one. Park in the Grotto picnic area, no permits are required to hike the trail and the first 2 miles are paved. Parts of the route have been blasted into the rock as it climbs a gap into Refrigerator Canyon. At the end of the trail in the canyon is Walter's Wiggles, a series of short switchbacks that must have took forever to construct. At the top of these is the 2 mile mark at Scout Lookout with views and restrooms available. Just the 2 mile hike is good enough and may be too much if you have any fear of heights.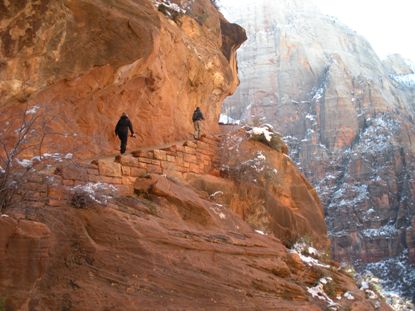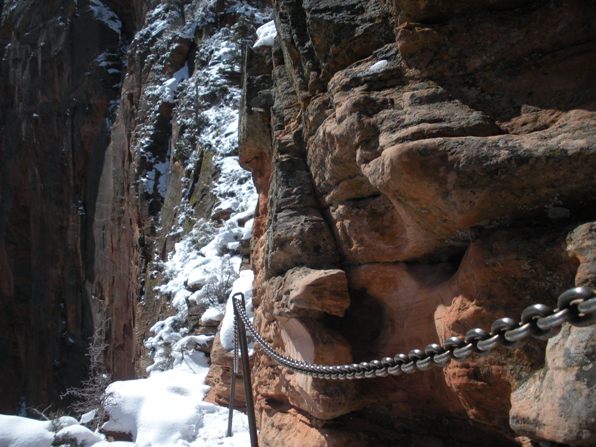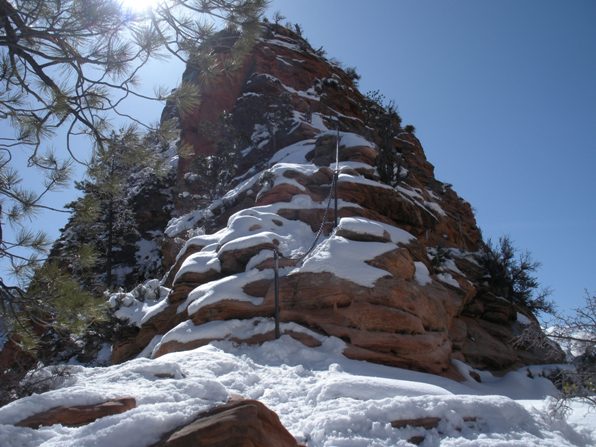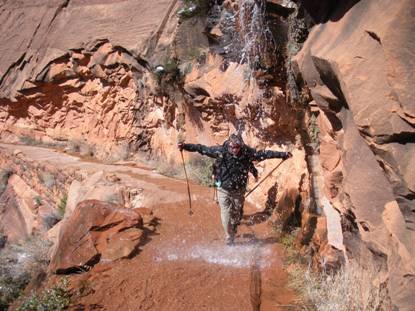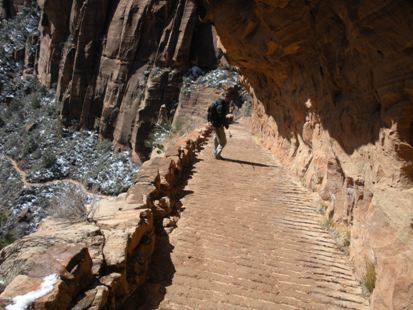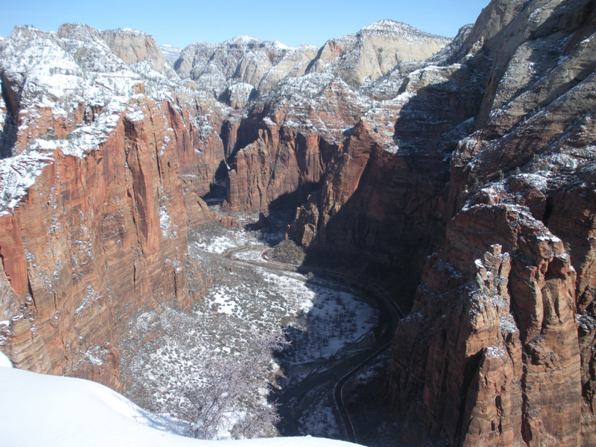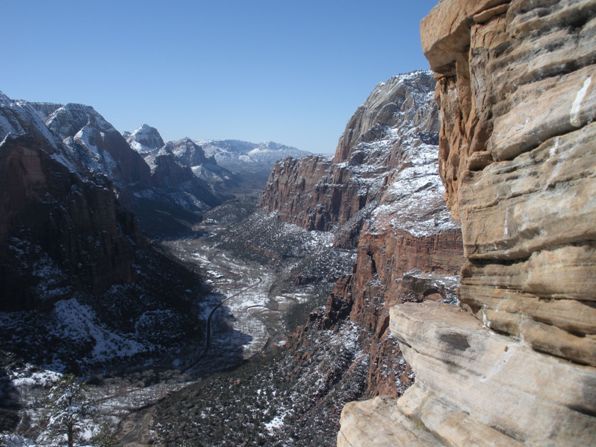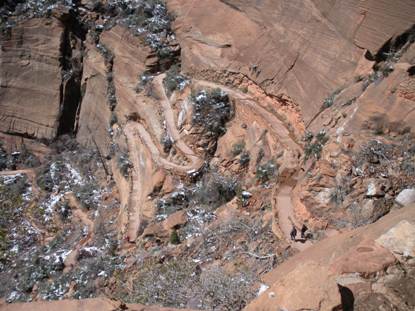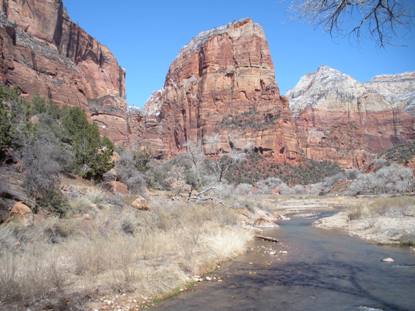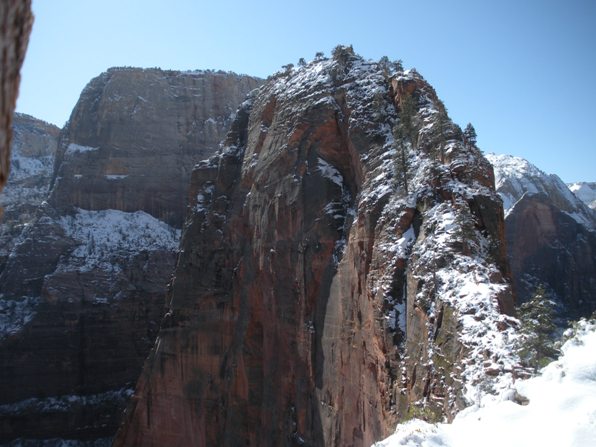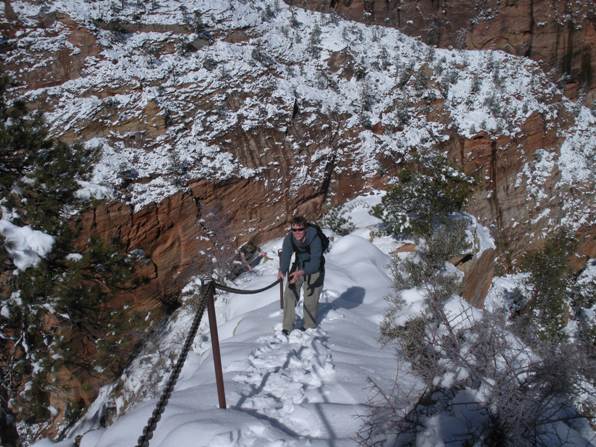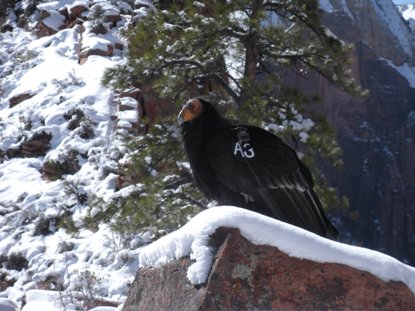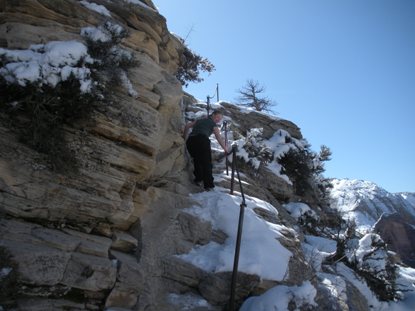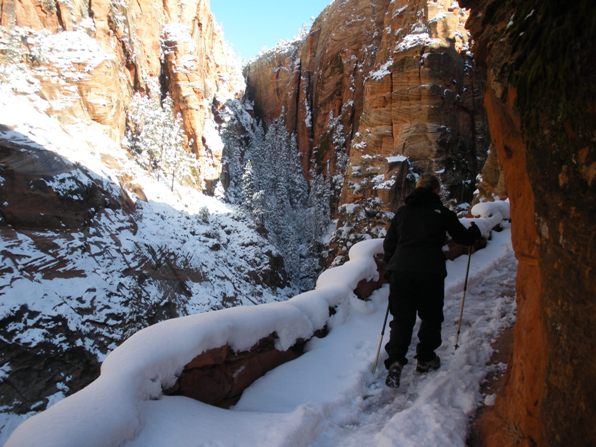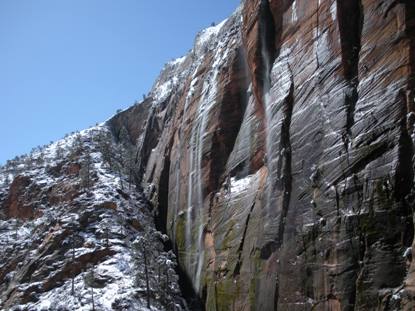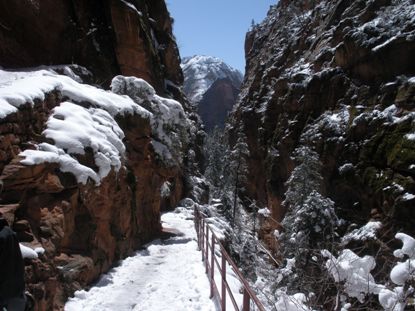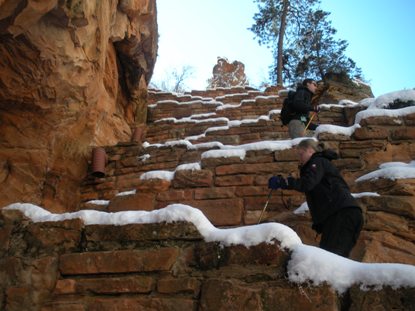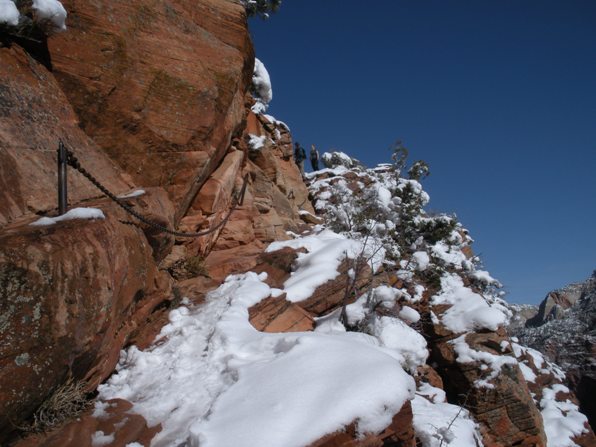 Refrigerator Canyon
Waterfalls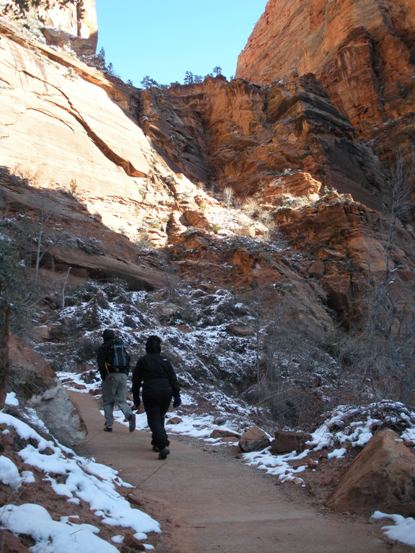 Trail goes through the cliffs to the gap!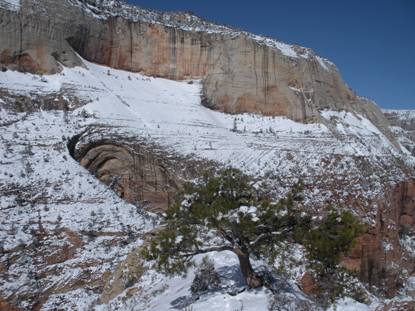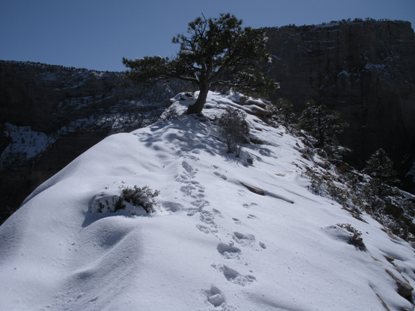 Lone pine on the summit
More Summit views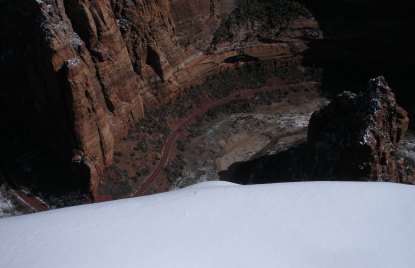 Looking down off the summit to the parking area trailhead