Twin Harbors State Park
Of all the State Parks in the Westport area, the best for basic tent campers is Twin Harbors State Park. There are 219 tent camping spots with only 42 utility sites. Twin Harbors State Park has some really nice hiking trails as well. They are perfect for families since they are generally flat and donít go too far. There are two types of environments worth exploring at Twin Harbors; the first is the open dunes, a barrier between the beach and the forest. A superb trail traverses the top highest dune going north and south the length of the park. The terrain is so foreign compared to most hiking in Washington. The other area to hike is the nature trails behind the dunes that hold stunted pine trees. These are the Shifting Sands Trails and the further you get from the beach, the taller and larger the trees become. Some of the nature loops have a narrative exhibit that tells a story. Hiking these trails in a storm might be the most exciting time, but sunshine always makes for beautiful pictures. The campground also has a few yurts but Grayland Beach State Park to the south has dozens more. The beach is standard southern Washington Coastline, large, flat and not too dramatic. Activities might include kite flying, surf fishing, beachcombing, clamming, bird watching, and beach exploration. Most day use visitors park at the end of Schafer Road and walk the trail to the beach. Fewer people drive this section of beach. During the 1930s, the park was a military training ground. The last remaining barracks were removed in 1977.
3120 State Route 105 Westport, WA 98595
Located three miles south of Westport, Wash., on Hwy. 105 in Grays Harbor County. From Aberdeen, travel south on Hwy. 105 toward Westport for 17 miles. Watch for signs as you enter the Westport area.
Directions:
WillhiteWeb.com - Washington State Parks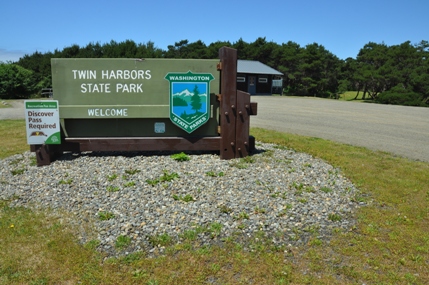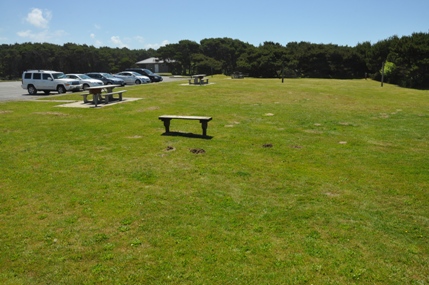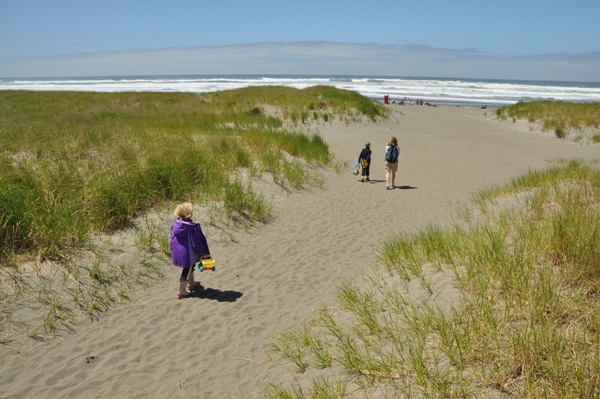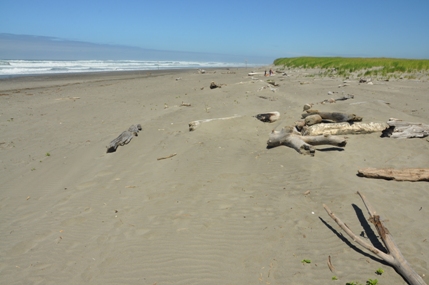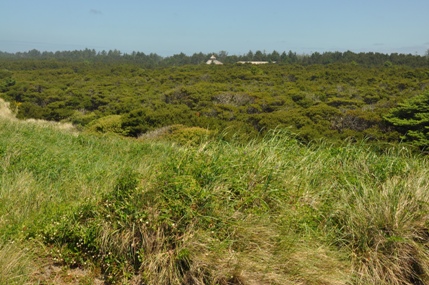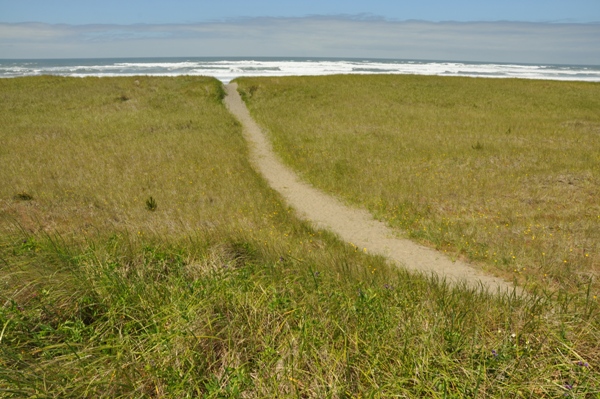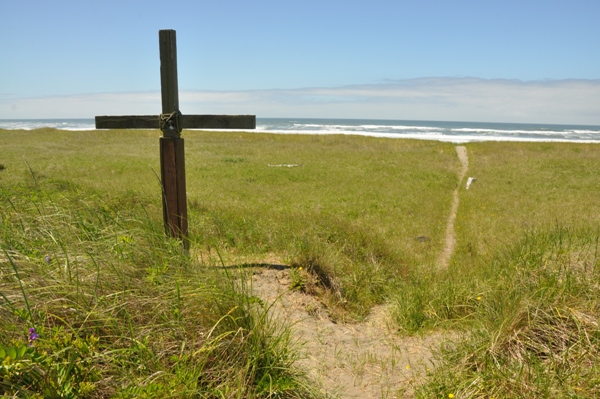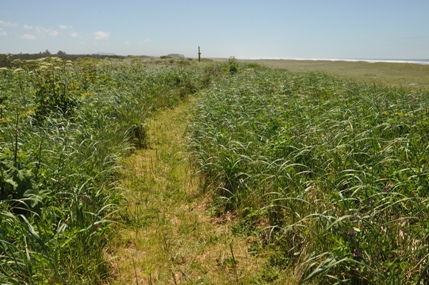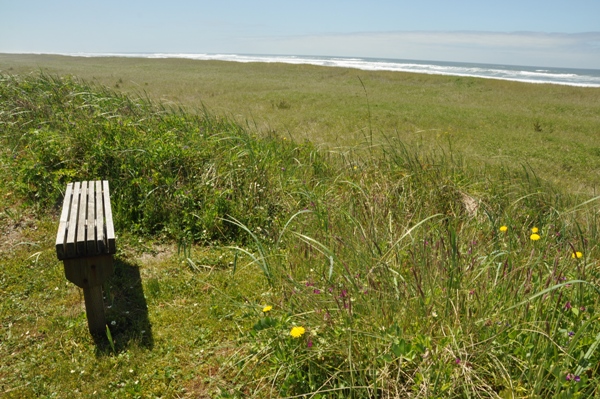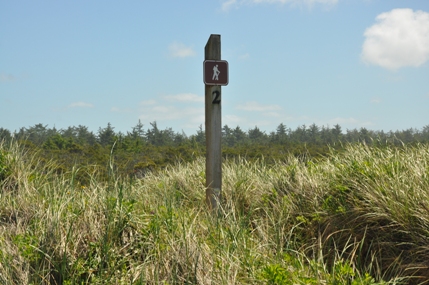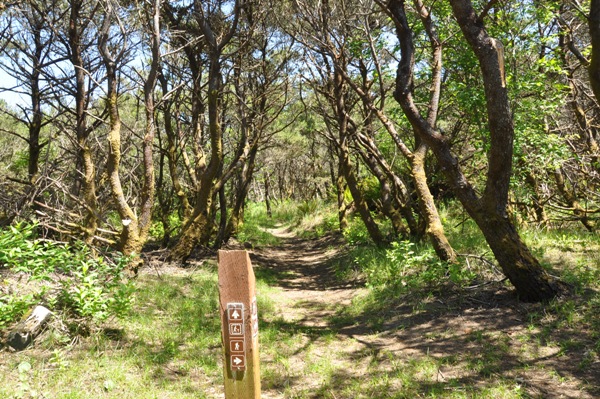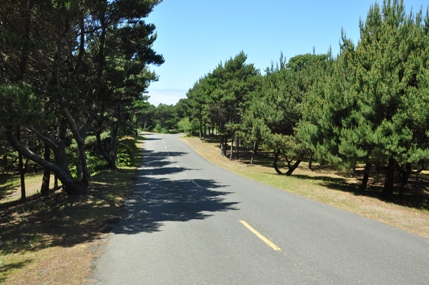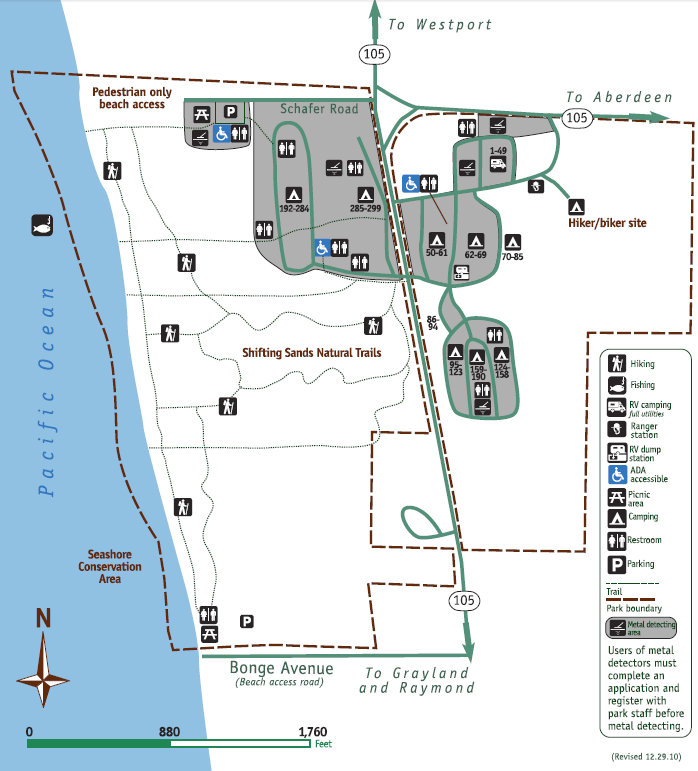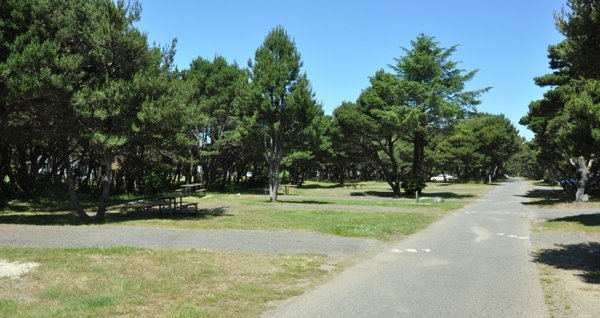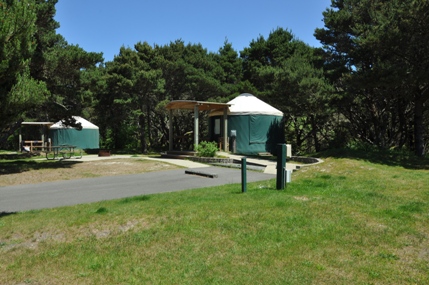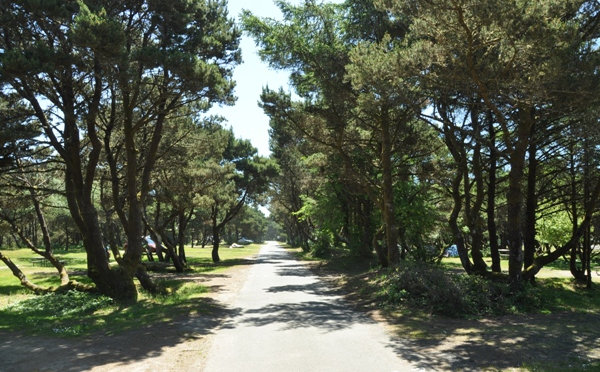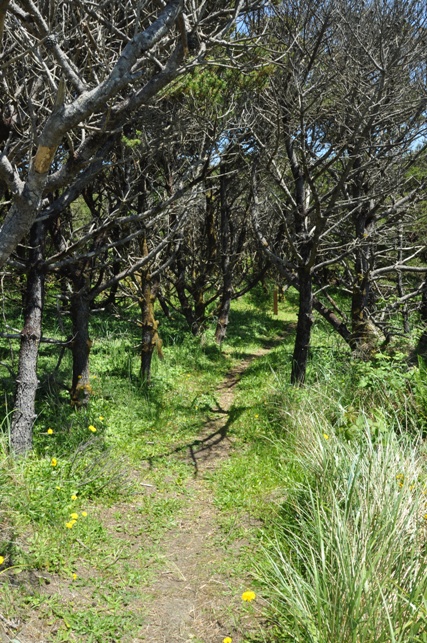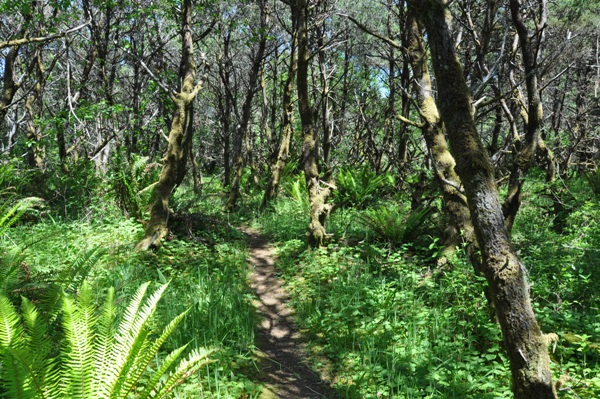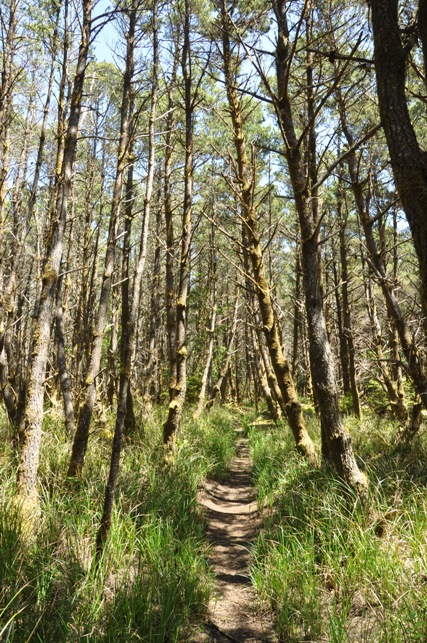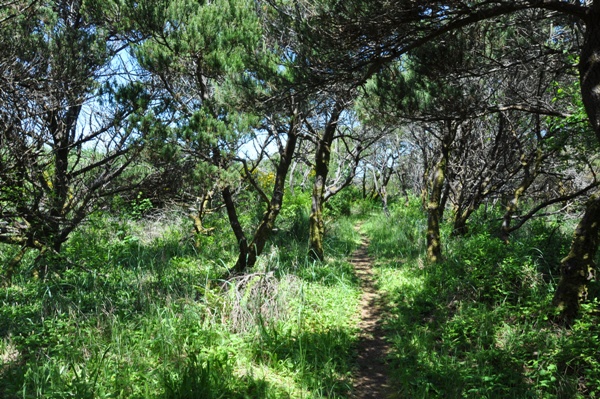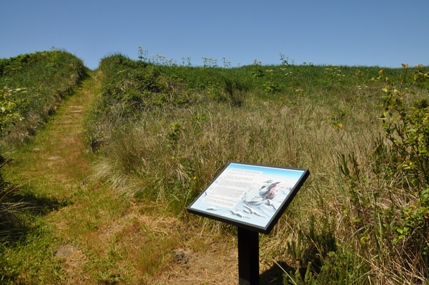 Shifting Sands Nature Trails
Twin Harbors Camping Area
On the High Dune Trail
Cross on the High Dune Trail
Trail to the beach from the campground
Trail to the beach from Schafer Road Parking Area
Schafer Road Parking and Picnic Area
Beach at Twin Harbors State Park
View over the stunted trees from the High Dune Trail
Trail along the High Dune
Trail #2 between the campground and beach
Looking at the trail over the High Dune
Shifting Sands Nature Trails
Taller trees closer to Highway 105
Campground Road
Yurt Camping