Grayland Beach State Park
Grayland Beach State Park is for those looking for a more luxurious camping experience as it tailors toward RVers and Yurts. The park has 58 full hookup sites, 38 water & electric hookup sites, 16 yurts, four standard sites, and four primitive sites. Tent campers will want to look at Twin Harbors State Park a few miles north. Grayland Beach State Park campground is well manicured, like staying overnight in a botanical garden. The trees around the campground loops are just beautiful, worth a drive around the campground even if not sleeping there. An amphitheater is the only other amenity than then the standard restrooms. Five trails access the beach from the campground but the park entrance road has a drivable public access to the beach if you just want to get to the sand quickly. A nice walking loop can be done by parking for free out on the beach, walk Trail 1 into the campground, follow the camps to Trail 5, then walk out to the beach and back on the beach to your car. Another short 0.6 mile trail begins at campsite 44 and travels around Borrow Lake. The year-round park was named for Captain Robert Gray, an American sea captain who discovered all the harbors now named for him. Beach activities are typical for the Westport area, kite-flying, beach combing, fishing, clamming, clamming and bird watching. There are no picnic facilities.
Located nine miles south of downtown Westport, from Aberdeen travel 22 miles on State Route 105 south to the town of Grayland. Turn right on Cranberry Beach Road. Look for the state park sign and take a left in to the park. (Going straight goes out onto the beach).
Directions:
WillhiteWeb.com - Washington State Parks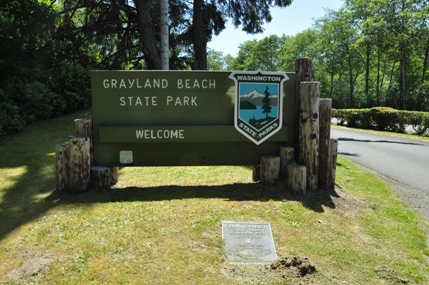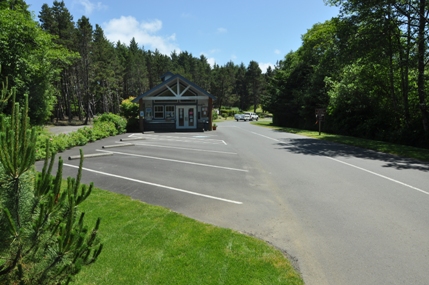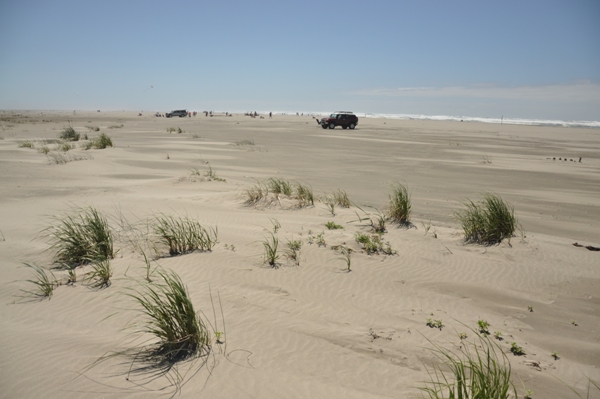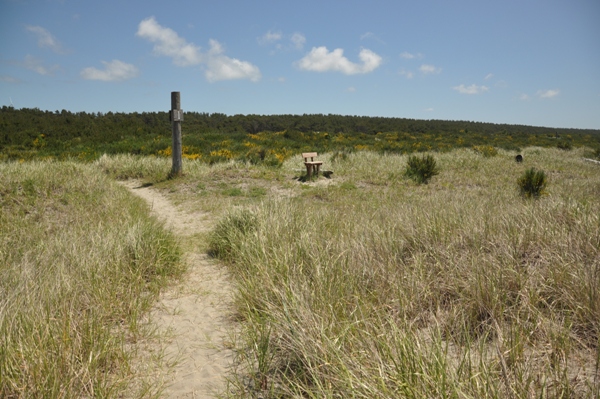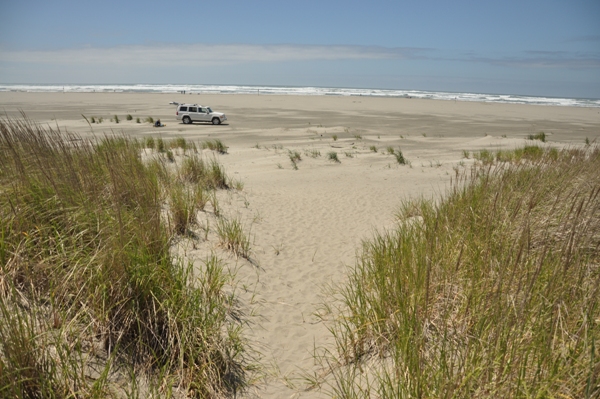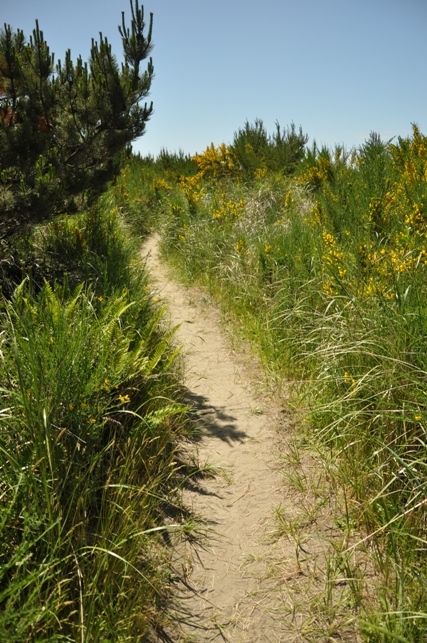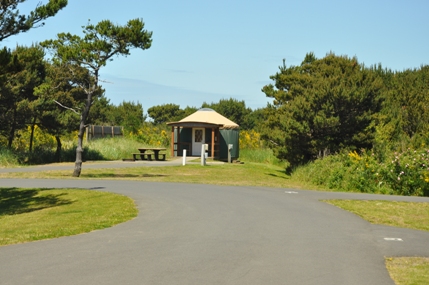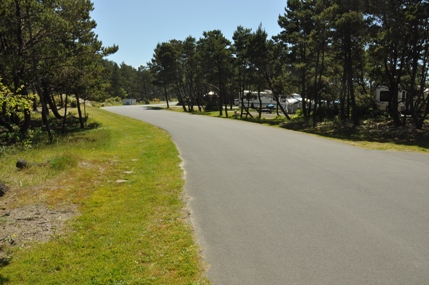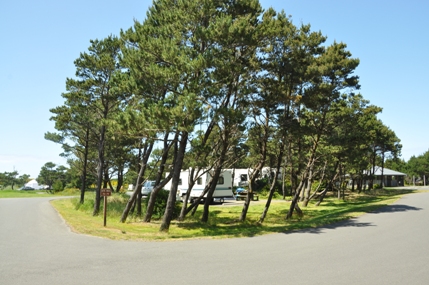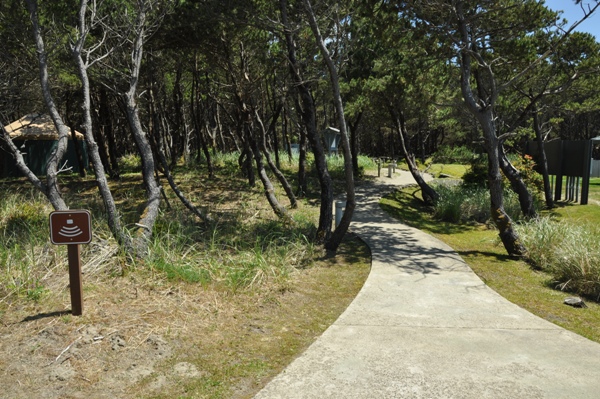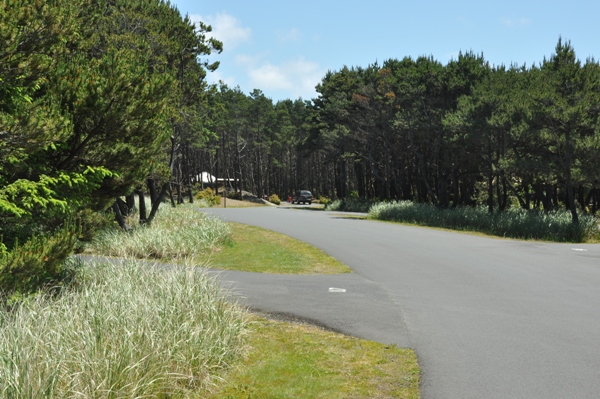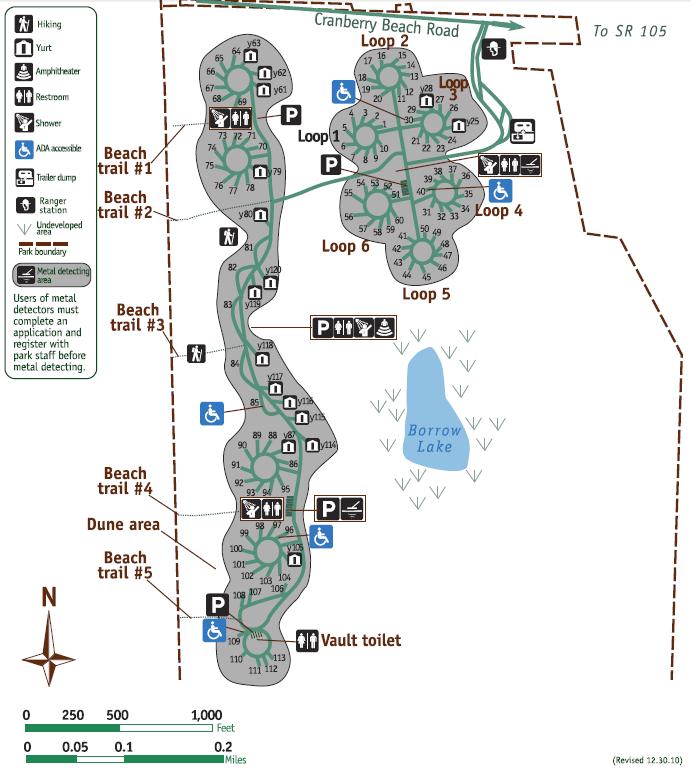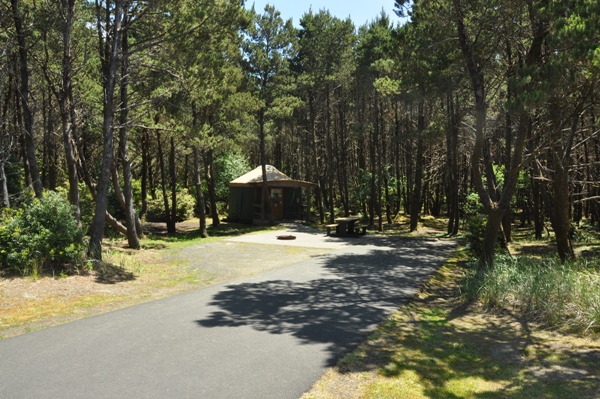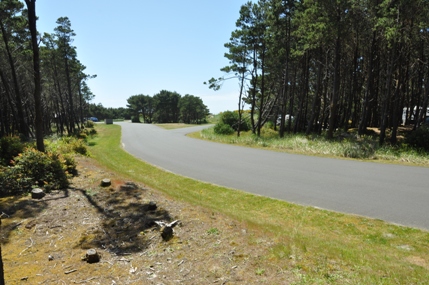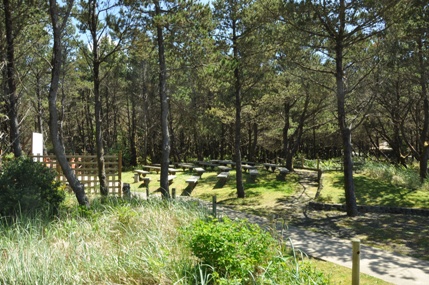 One of the 5 beach trails from the campground
Trail to the Amphitheater
The Amphitheater
Yurt campsite
Grayland Beach campground
Grayland Beach campground
Grayland Beach
Pay Station Entrance
Grayland Beach Campground
Yurt
Trail one from Grayland Beach to the campground
Grayland Beach
Grayland Beach campground