Bottle Beach State Park
Bottle Beach State Park is a scenic day-use park on Grays Harbor with awesome views of the wide open tide flats. Gaining an appreciation for Grays Harbor can be found at Bottle Beach as you quickly see the various wildlife that the mud flats support. Grays Harbor is considered the single most important shorebird feeding area on the Pacific Coast, attracting more than a million birds each spring. In all, more than 130 species of birds have been observed at Bottle Beach. The shoreline birds migrate from Central and South America to their breeding grounds in the Arctic. Bottle Beach State Park has few amenities. From the parking area, a 0.7 mile boardwalk takes visitors out to the first of three wildlife viewing platforms or blinds. You can access the beach here or take a grass trail to the right for the other blinds. The beach is basic and best for bird watching as well as other wildlife viewing opportunities.
WillhiteWeb.com - Washington State Parks
Bottle Beach State Park is located approximately 14 miles west of Aberdeen. Take Highway 105 towards Westport. Look for signs near Ocosta, the park is well signed on the right, visible from the highway.
Directions:
Bottle Beach State Park is located on the historic town site of Ocosta. Near the end of the 19th century, plans were made to establish a deep water port in the Grays Harbor area. The Northern Pacific Railroad chose Ocosta for its Pacific Ocean terminus, thus providing an avenue for imports and exports to find their way by land. As the boom ensued, prospective investors from the east were solicited, "...nothing can prevent making this the most important harbor north of San Francisco, if not the chief harbor of this Pacific Coast," read an early advertisement. Soon, the Ocosta settlement sprouted with a school, three hotels, three churches, a bank, post office, the Ocosta Lumber Company and the Ocosta Brewing Company. Aspirations for an ocean harbor soon deteriorated as an economic downturn, railroad realignment and sedimentation undermined the possibility of Ocosta becoming a principle port.
History: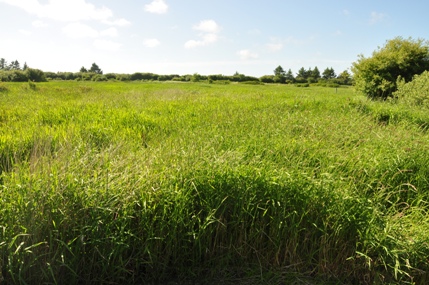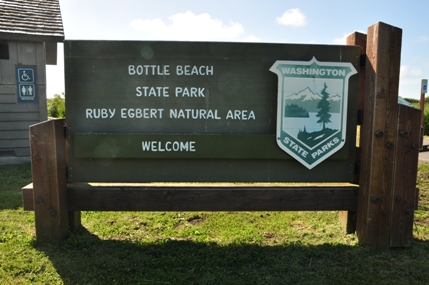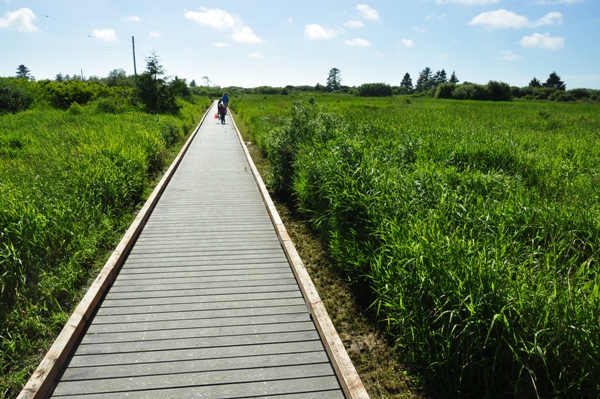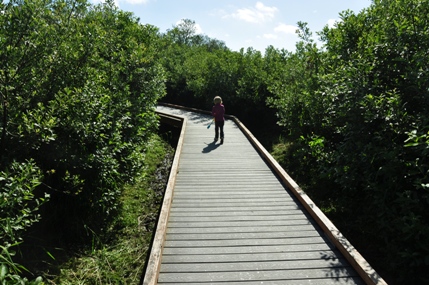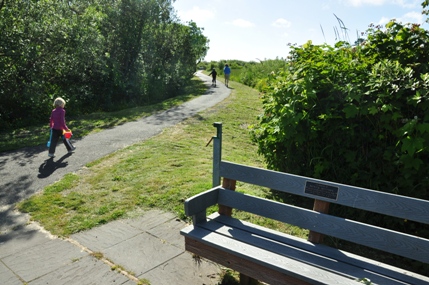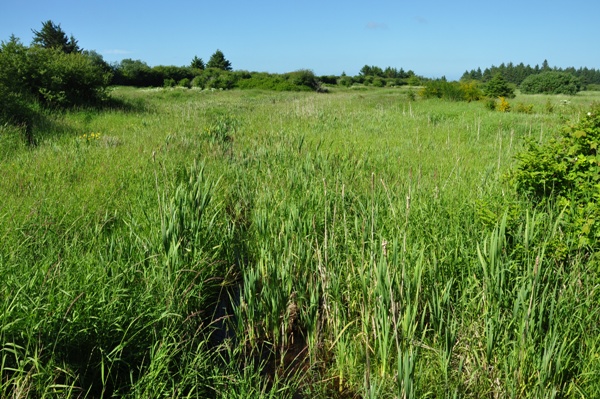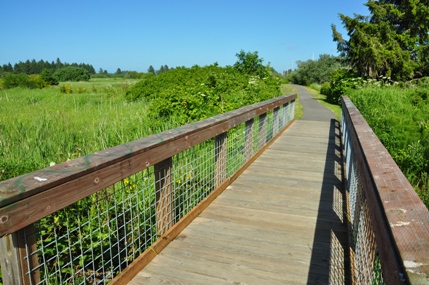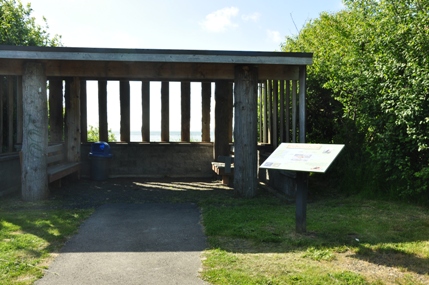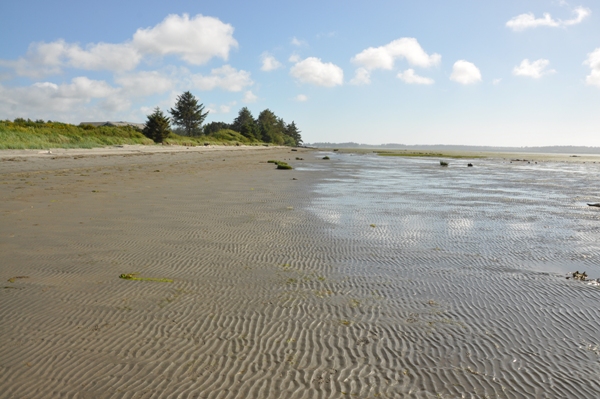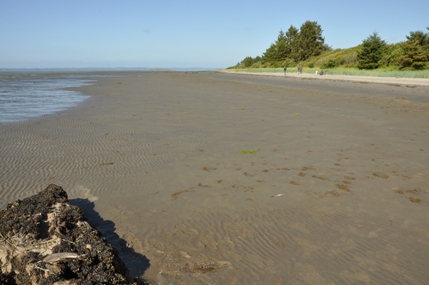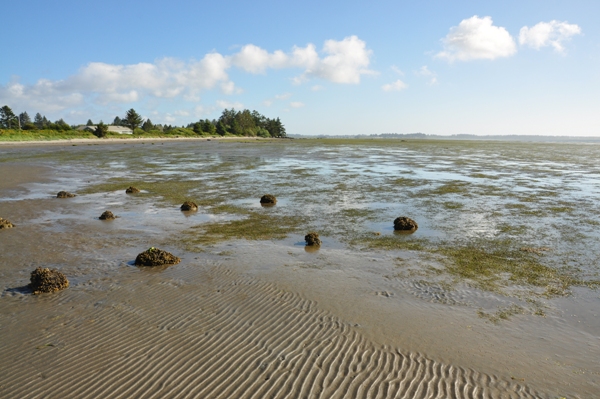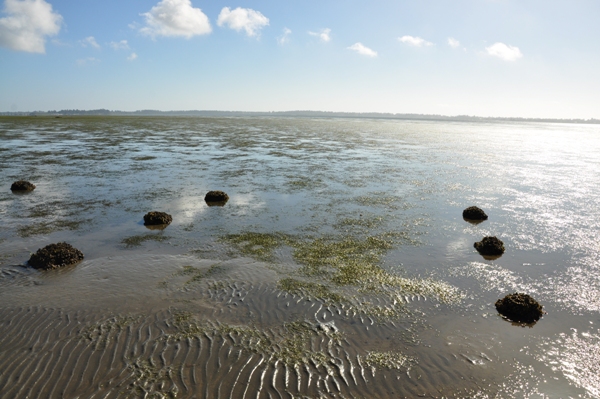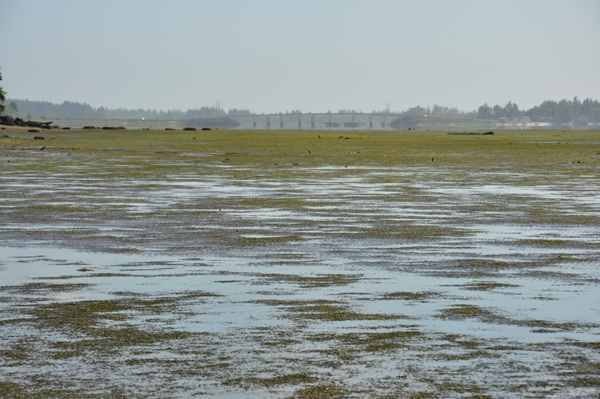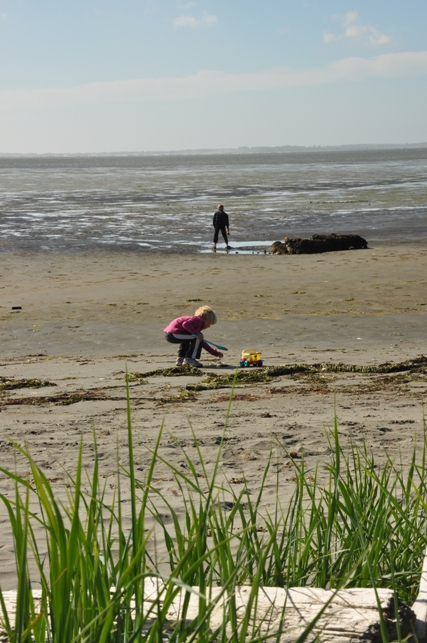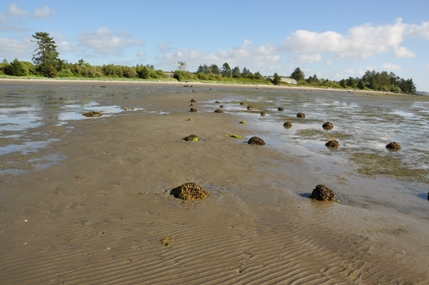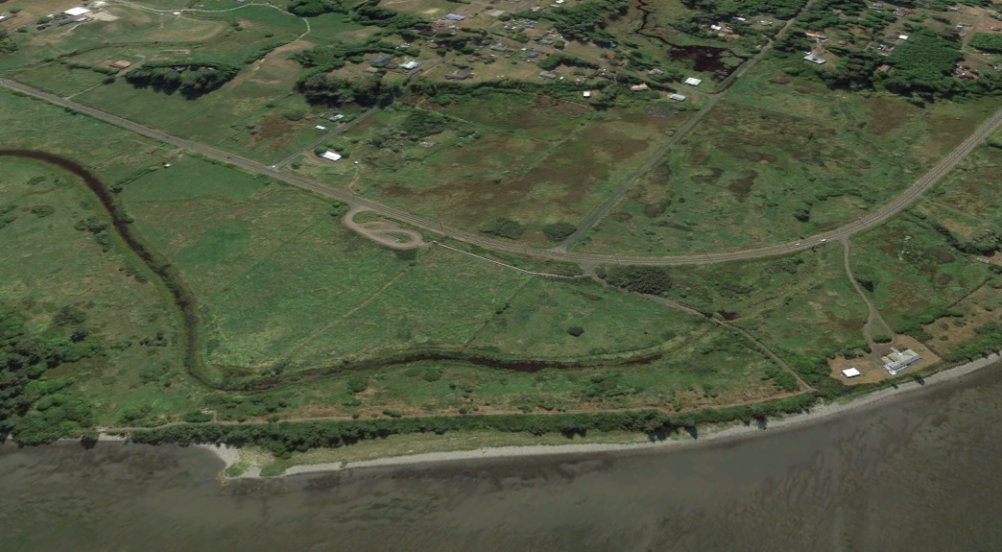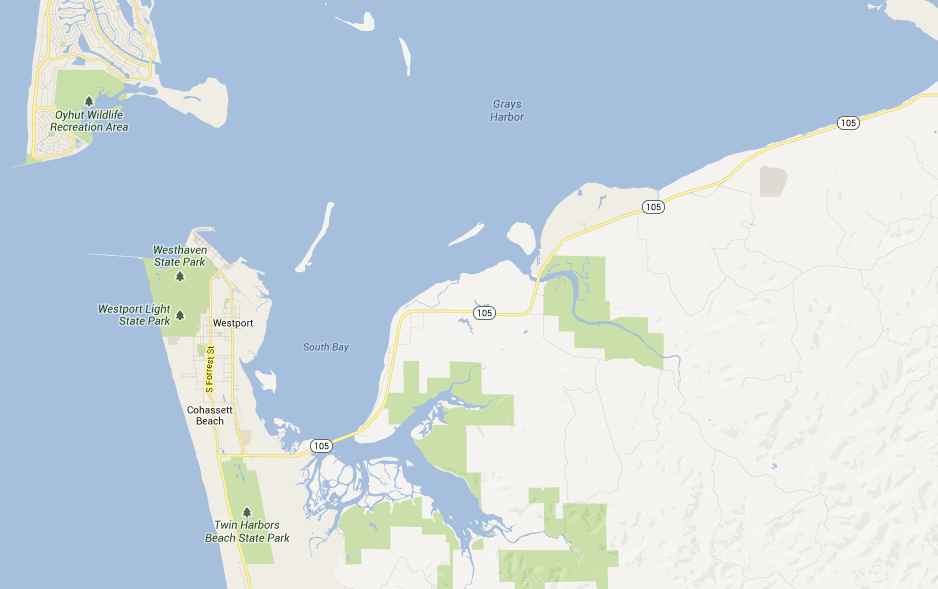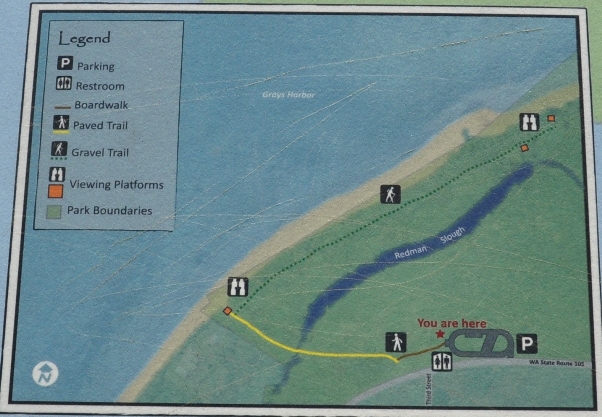 Redman Slough
Viewing Blind
Bay City Bridge to Westport
Trail Map
Bottle Beach
Bottle Beach during low tide
Kids on the beach
Bridge over Redman Slough
Boardwalk and paved trail to Bottle Beach
In route to the beach
Bottle Beach looking NE