Tongue Mountain Lookout Site
Lookout elevation: 4,838 feet
Elevation gain: 1,300 feet
Distance: Close to 2 miles
Access: Gravel Roads
Located at the north end of the 11 mile long Juniper Ridge, Tongue Mountain is a rocky uplift that can be hiked with relative ease. The summit is popular for its spectacular views and massive cliffs. Views extend in all directions, but the Cispus River Valley is particularly impressive as are the three volcanoes. The hike is a good introduction to the Dark Divide Roadless Area to the south. Older images of the peak show massive destruction by a wildfire in 1918. To prevent snags from being hit by lightning, the CCC crews in the 1930's cut many of the snags. Today the mountain still shows signs of the burn but is generating a new forest again. It had long been a hotspot for wildflowers.
Washington Fire Lookouts
View Southwest 7-20-1934
View Southeast 7-20-1934
View North 7-20-1934
The first mile is an easy 400 foot climb following the Juniper Ridge motorcycle trail through forests to a trail junction. Left drops to the Cispus River while right goes up the mountain. Now the trail is a hiker-only trail with a number of switchbacks to a saddle. At this point, you can take an easy trail to the lower peak on the right or a left to the top of the southern peak. This final 100 foot scramble is fine for experienced hikers but a novice might find the exposure scary.
Route
In 1934, an L-5 cab was placed on the summit. At the saddle between the upper and lower peaks, a 10 x10 foot shed was built. The lookout was abandoned in 1947 and reported to be gone in 1948. Today there is very little evidence of the lookout. Even the trail up the last 100 feet has crumbled away. There is a camp site and fire pit on top. I have not come across a photograph of the lookout.
Use as a Lookout
From Randle go one mile south on Forest Road 25 and then turn left onto FR 23. Continue south on FR 23 for 9 miles, then turn right onto FR 28. Continue one mile and turn left onto FR 29. Four miles down FR 29, turn left onto FR 2904, and in another 4 miles look for the trailhead on the left side of the road. Trailhead is at around 3600 feet elevation.
Driving Directions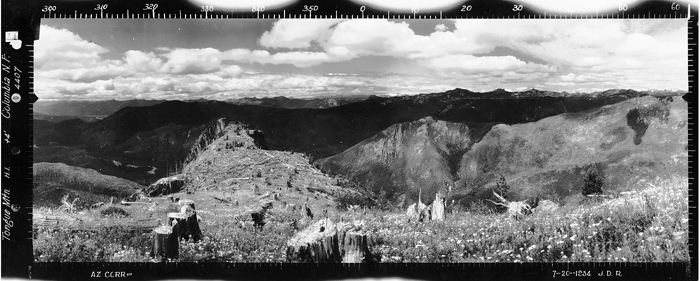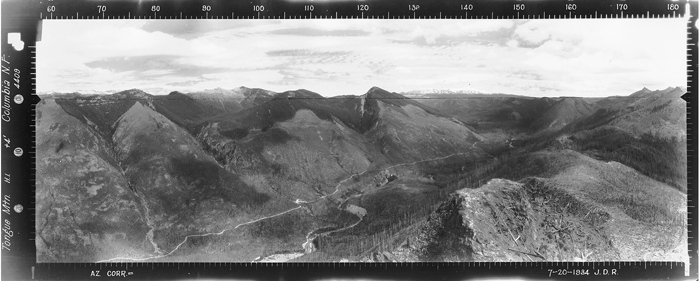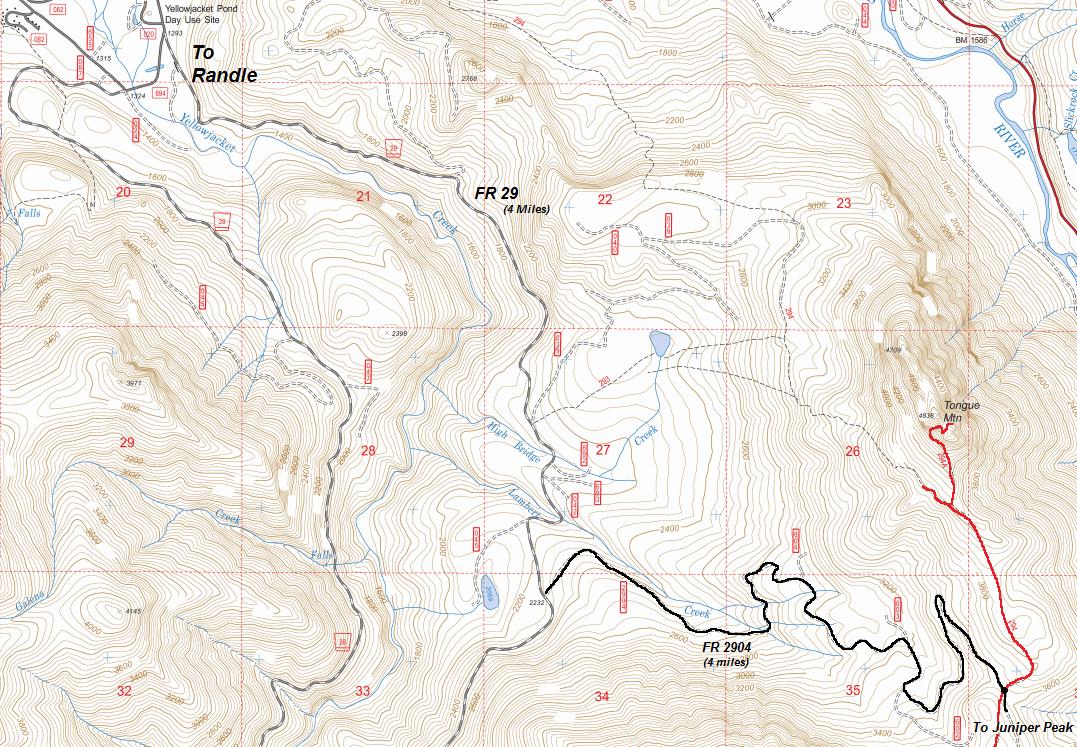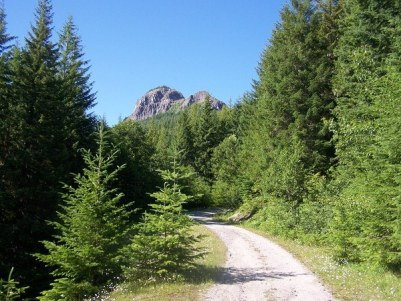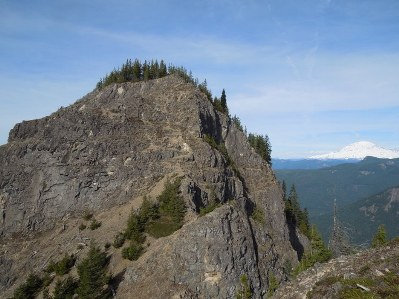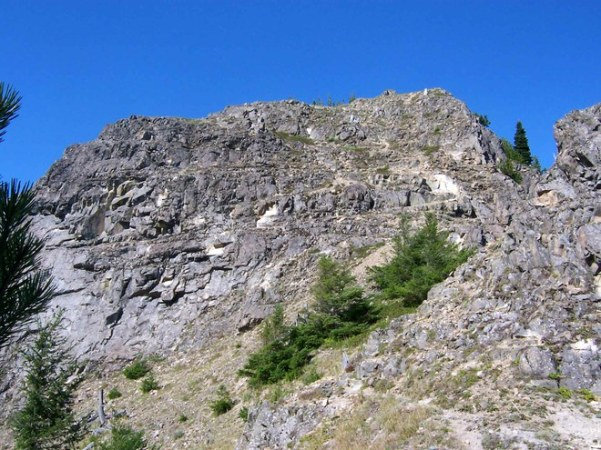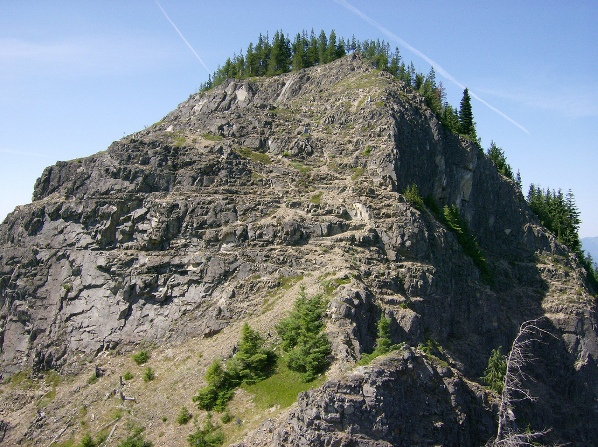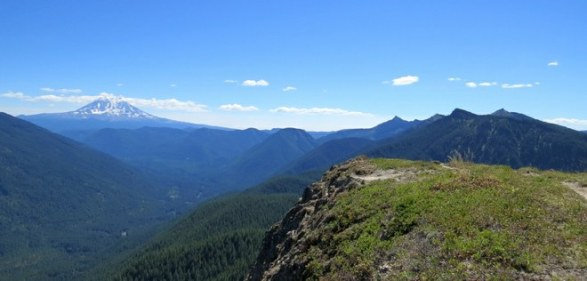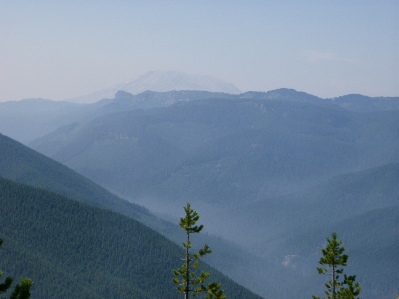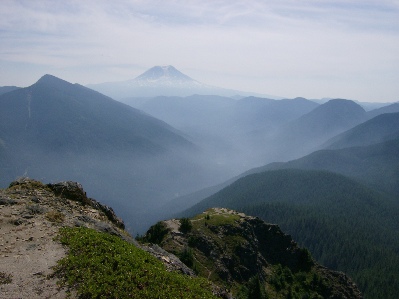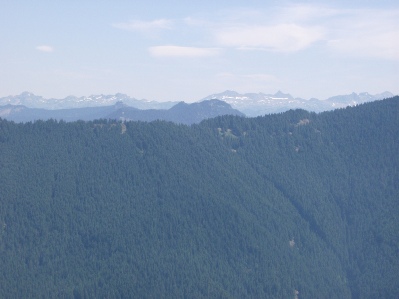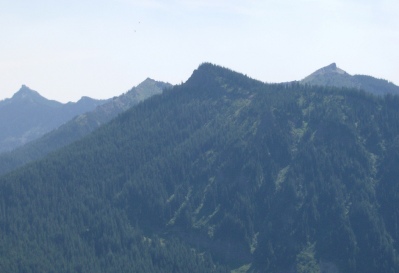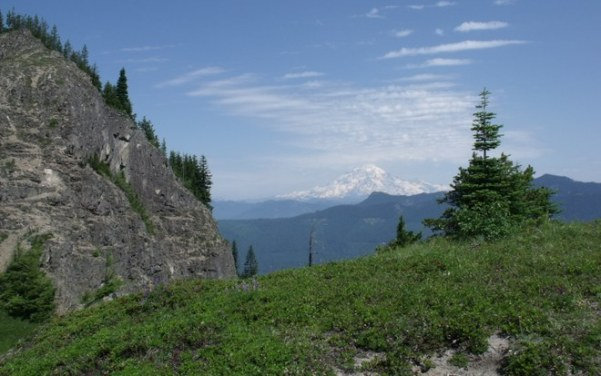 Approaching Tongue Mountain
Summit of Tongue Mountain
Most pictures are taken from wta.org or NWHikers.net (I'll re-hike it and take my own eventually)
Mount Adams
South face of the summit
The final scramble
Looking east to the Goat Rocks
Mount St. Helens
At the saddle....Mt. Rainier to the north