St. Paul Lookout
According to the Biennial Report of the Forestry Division in 1952, a lookout was urgently needed on the St. Paul site. A new road to this lookout was under way with clearing completed and part of the construction work done. The next report in 1954 said "it was necessary to convert six miles of old railroad grade together with construction of three-quarters of a mile of new road to reach the St. Paul Lookout site." This report also said it was a 20-foot tower with a 14x14 cab on top. It seems this was a bit short as the actual tower looks more like a 30 or 40 foot wooden tower with an L-4 cab. It was destroyed in 1972. This St. Paul location is also a point of interest for peakbaggers as it has just over 1,000 feet of prominence.
Elevation: 2,960+ feet
Distance: Drive-up
Elevation Gain: 0 feet
Access: Good gravel (permit required)
Washington Lookout Sites
Access (From South)
These private timberlands require an expensive permit. In 2016 it was Hancock Forest Management. Ownership and rules likely changed, inquire on their website.
2016 Site Visit
The summit was cut around 2014 with all the timber from the mountain below pulled to the summit with a tower operation. The resulting slash has completely buried much of what could have been parts of the lookout structure. The footings are set to one side and visible.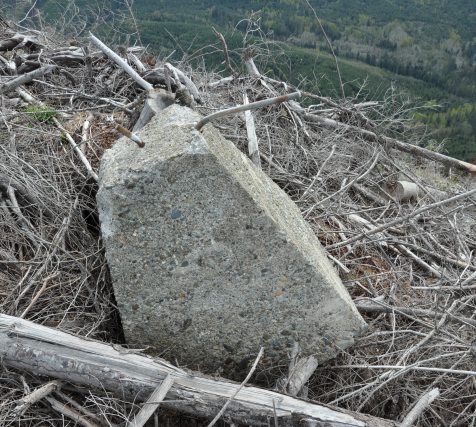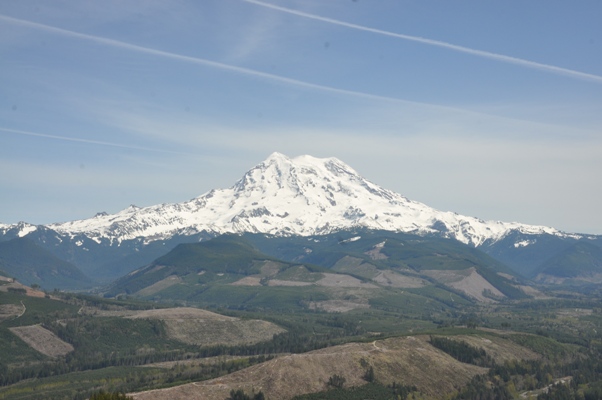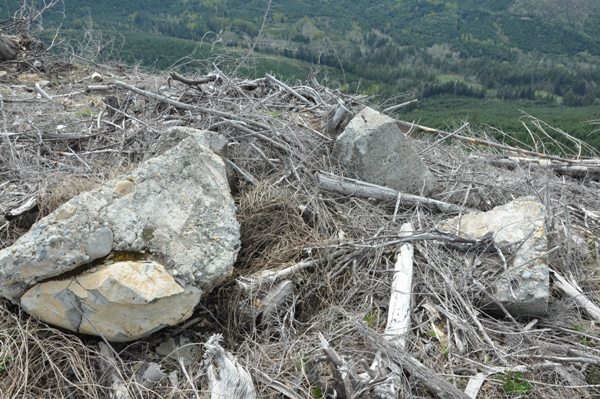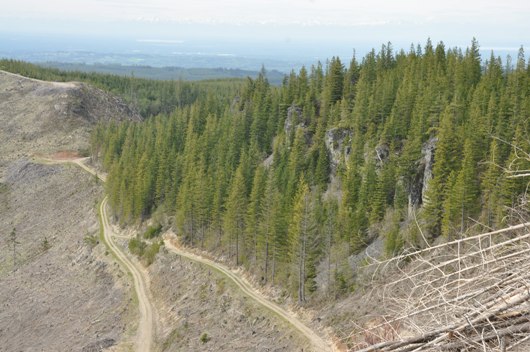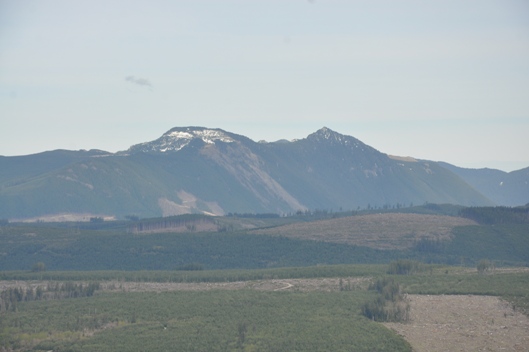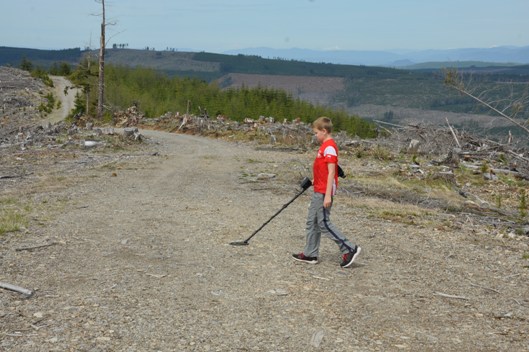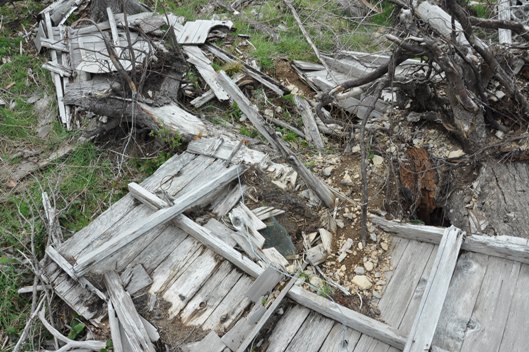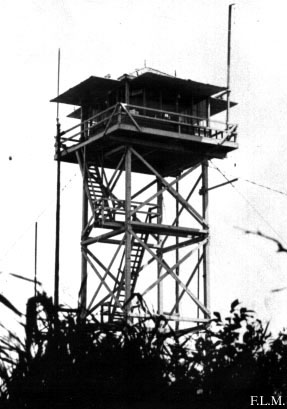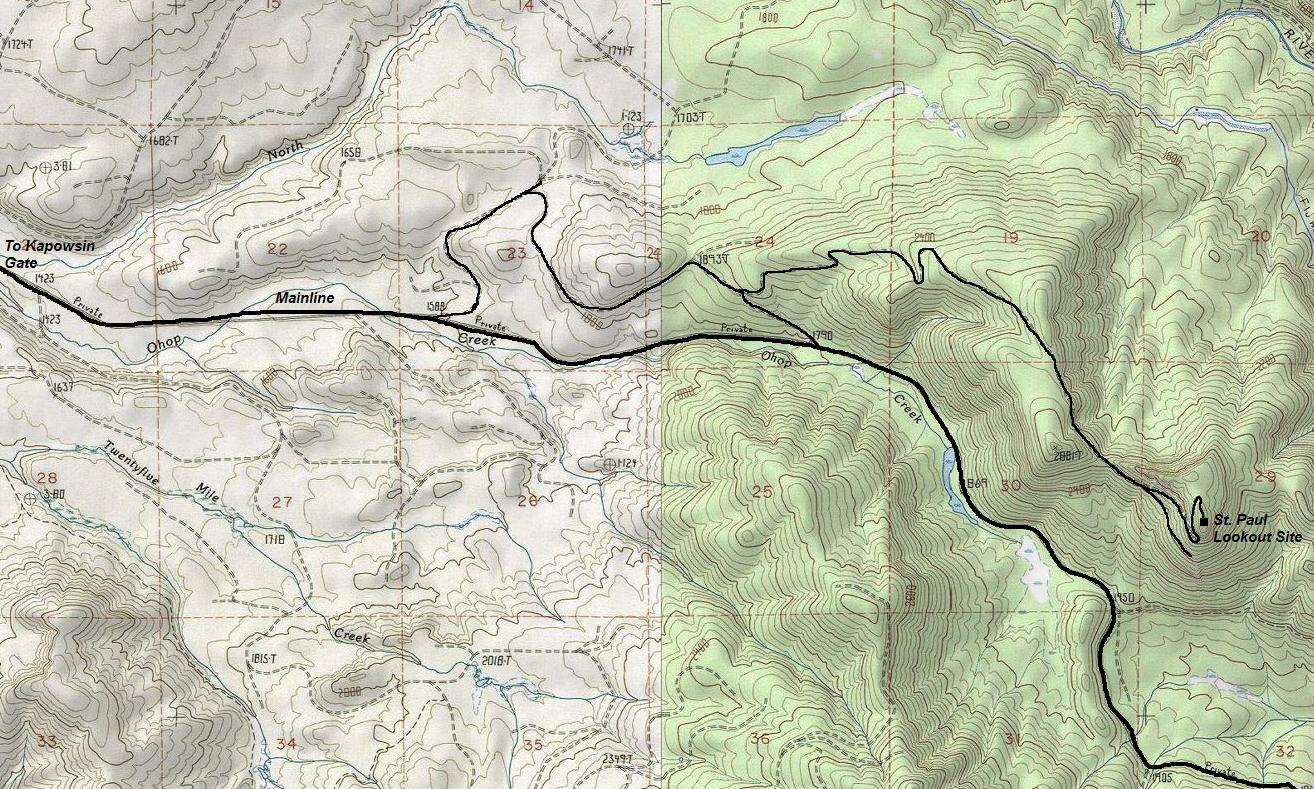 Footings on top of the slash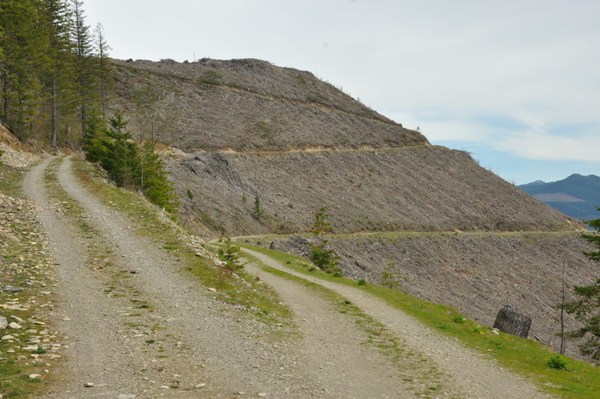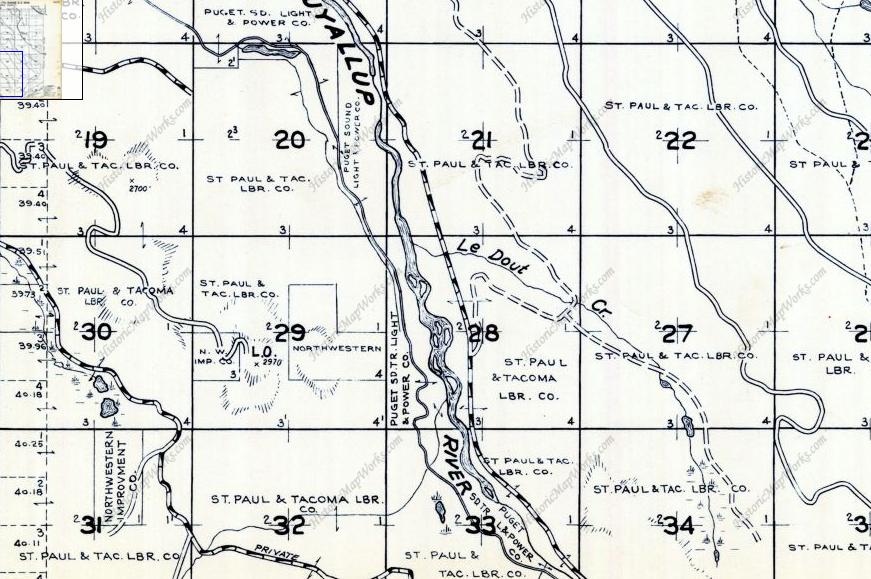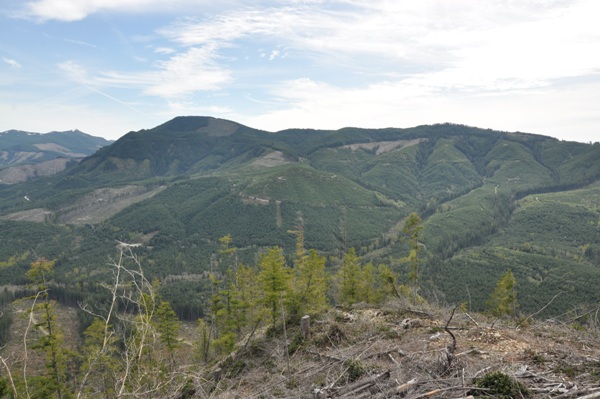 Footing tossed to side
Mount Rainier and the upper Puyallup and Mowich Rivers
Looking north to Cowling Ridge
Looking south at The Divide
Cliffs near summit of St. Paul
Burnt and Old Baldy above the Carbon River
The outhouse ruins
Looking for anything
Big Mount Rainier views
The Divide
St. Paul provides another harvest - left road zigzags up to the summit (in view)
St. Paul Lookout 1954
St. Paul Lookout named for the St. Paul & Tacoma Lumber Company (1960 Metsker Map)