Mount Ruth Lookout - Maybe
Fire Lookouts of Washington
In October 1946, the Everett Mountaineers met at the home of Casey and Lolita Jones with Harold Sievers as Chairman. A new pin award was decided upon and named the "Valley Pounders" (now called the "Lookout Peak" award). It was to be awarded to climbers who climbed any 12 of 15 peaks which were to be determined by a committee. Of all the possible choices of lookouts to choose, one of the 15 was Mount Ruth. Mount Ruth is not known today as ever having a lookout of any kind. I have not found it on any map, document or anything at all. Yet, I find it very hard to believe this was a mistake by the Mountaineers members. It might be possible they were calling Easy Peak or Cooper Ridge Lookout as Mount Ruth. If there was a Mount Ruth lookout, it was likely a camp and likely not on the summit but the sub-summit to the north.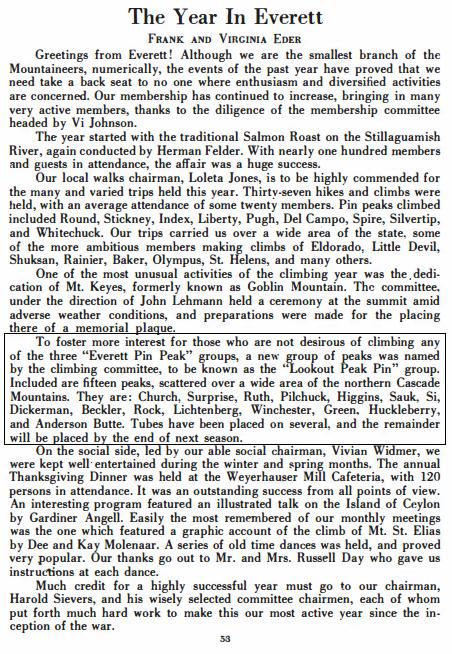 Anderson Butte
Beckler Peak
Church Mountain
Green Mountain
Huckleberry Mountain
Lichtenberg Mountain
Mount Ruth
Mount Pilchuck
Mount Higgins
Mount Si
Mount Dickerman
Rock Mountain
Sauk Mountain
Surprise Mountain
Winchester Mountain
Peaks Listed in 1947 Annual Report:
Peaks Listed Today:
12 of the destinations are required for the award.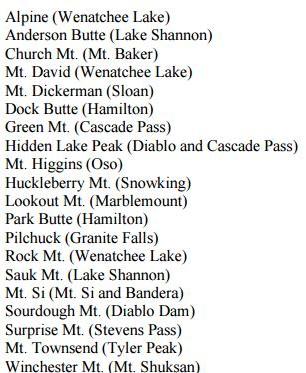 New additions are:
Alpine Lookout
Mount David
Mount Dickerman
Dock Butte
Hidden Lake Peak
Lookout Mountain
Park Butte
Sourdough Mountain
Mount Townsend

Removed from the original list are:
Mount Ruth (possible never was a lookout)
Lichtenberg Mountain (possible never was a lookout)
Beckler Peak (maybe because the lookout was not on the summit)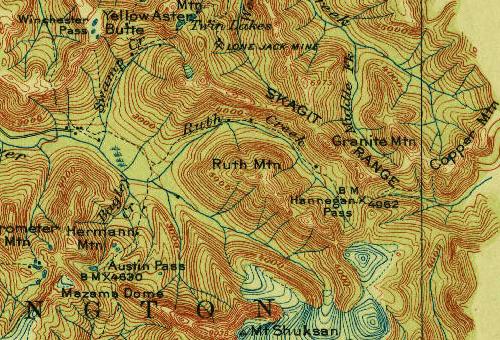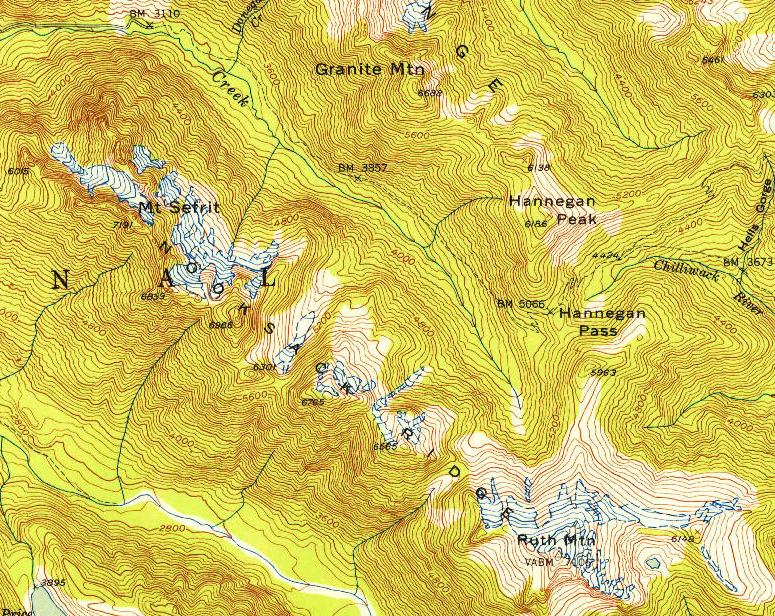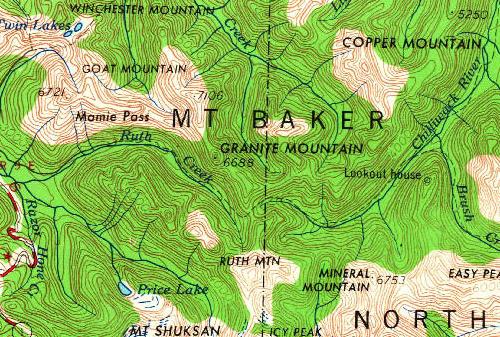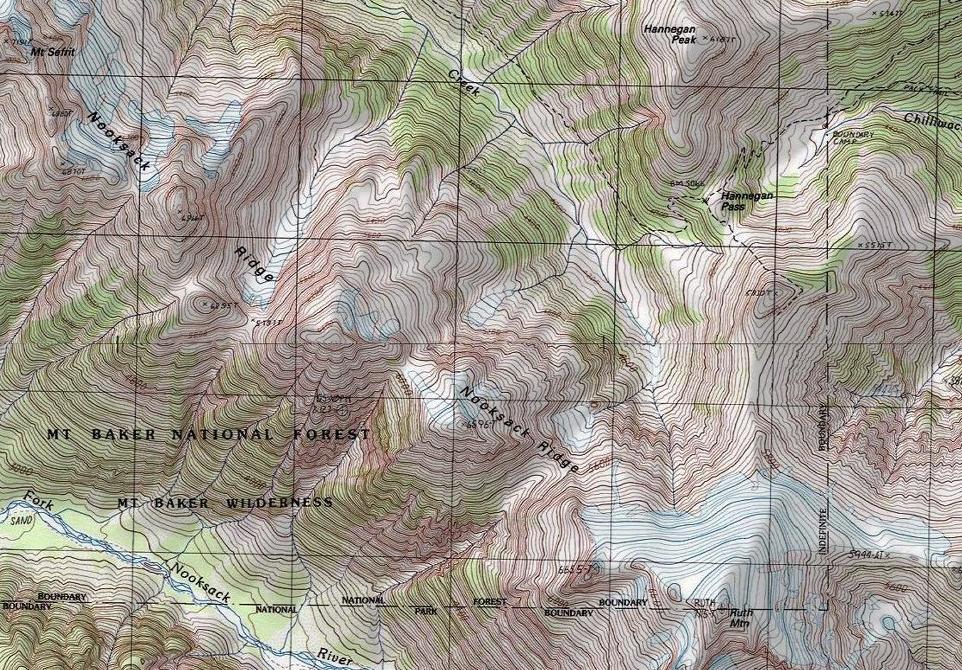 1909 Map (1915 Edition) Ruth Mountain is shown to NE where Mt. Sefret is today
1955 Map (1967 Edition)
1953 Map (1955 Edition)
1958 map showing Easy Peak (Easy Ridge) lookout
Topo maps today show a trail going up toward the north peak of Ruth, 5830, the most likely location if there was something on Ruth Mountain.