Located on top of the divide between Lake Lawrence and the Skookumchuck River, at the east end of Porcupine Ridge, this highpoint had a 100 foot treated timber tower with an 8x8 foot cab and accompanying ground house built in 1937. They are also mentioned in a 1941 USGS survey party at the location. During WWII, the site was used year round for the Aircraft Warning Service. The structures were destroyed about 1968. Since then, the area has slowly recovered with small trees while the surrounding forest around the summit was logged around the year 2000. The most recent aerial photos in 2015 still show a circular summit area of different vegetation. The summit area is pretty much flat, but there is considerable brush in places making finding the footings or foundations difficult. I was short on time but I did explore much of the area. I found debris from later years but nothing definitely related to the tower. I did find the old road that came up from the east and the summit area has several openings where the ground was so hardpacked, trees never grew. There was a large circle road on top in the day.
Elevation: 2,252 feet
Weyerhaeuser Vail Tree Farm Permit Required
Washington Fire Lookouts
Access:
A motorized permit gets you to just below the lookout site, then a bushwhack in the woods to very top. For non-motorized permits, I parked at the Sorenson Road Gate. From Yelm, take the Bald Hill Road SE to the Clear Lake area. Then turn right on Sorenson Road. In under a mile, a Weyerhaeuser mainline will cross the road where the road turns to dirt. Both sides of the road will have gates. Park out of the way and use maps/GPS. My map is approximate and shows two different routes incase one is being logged.
Porcupine Ridge Lookout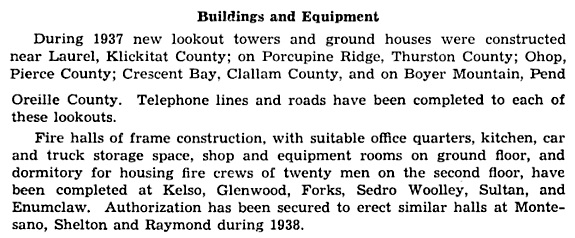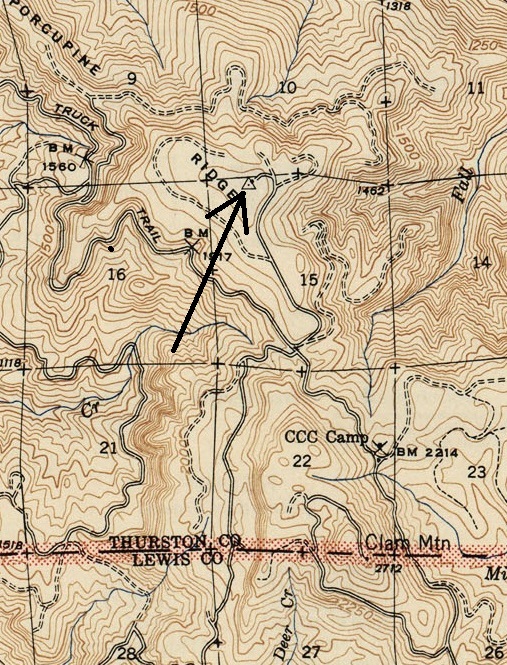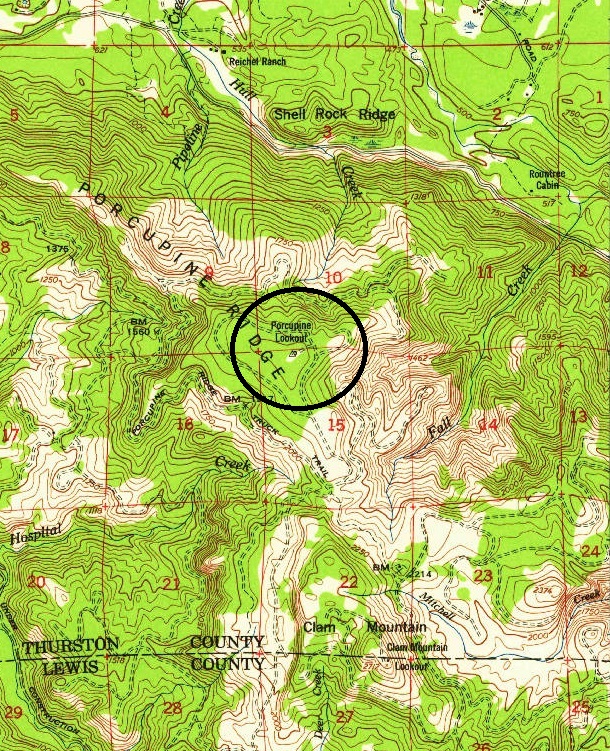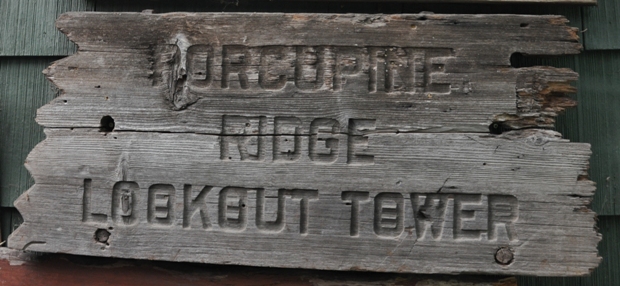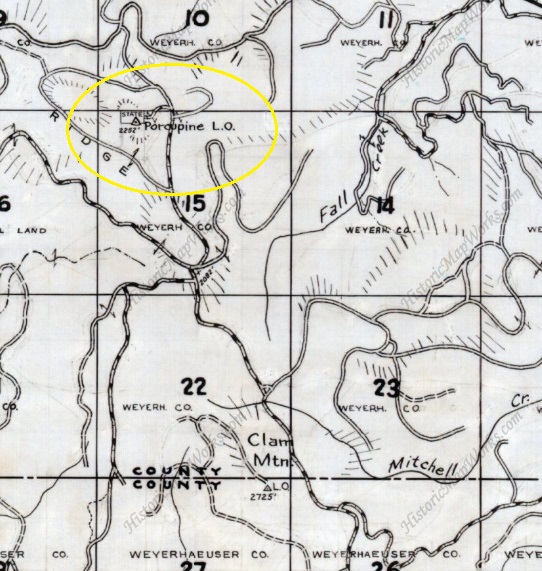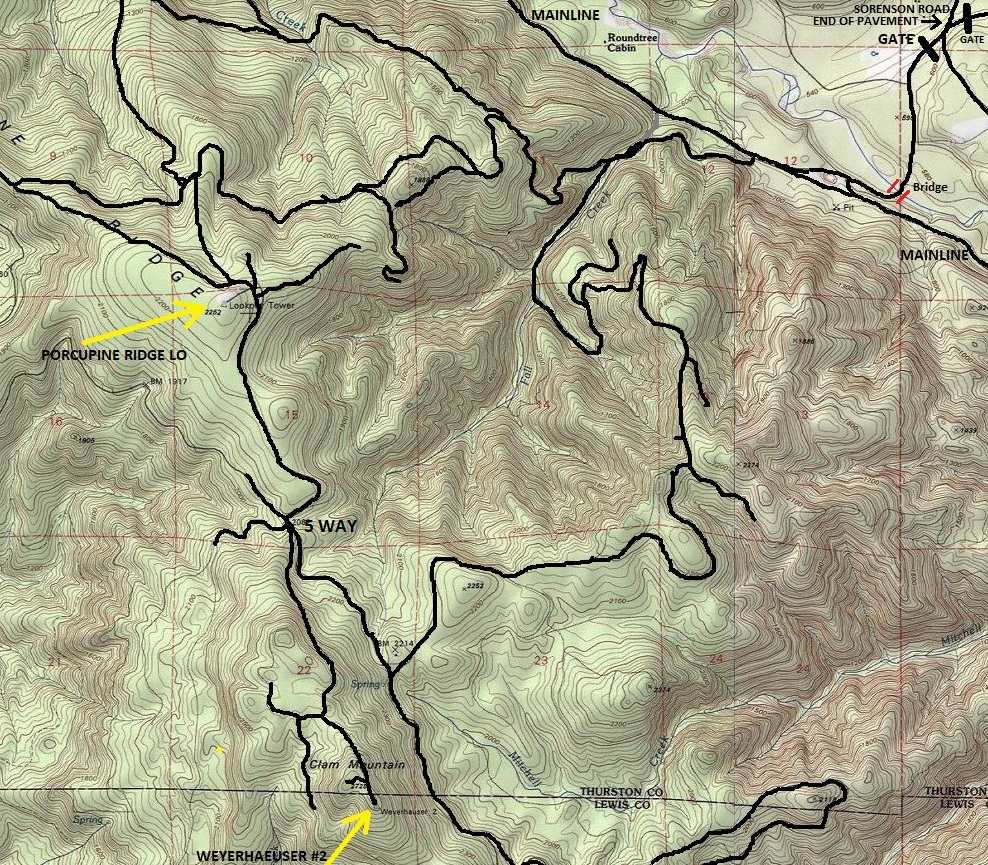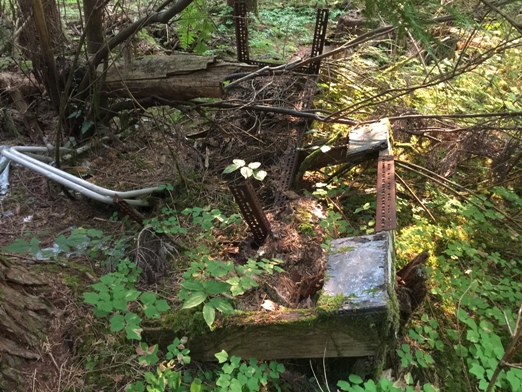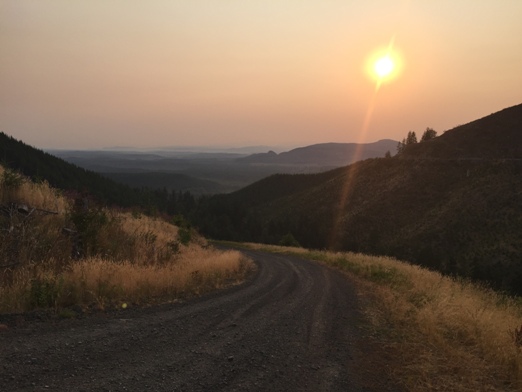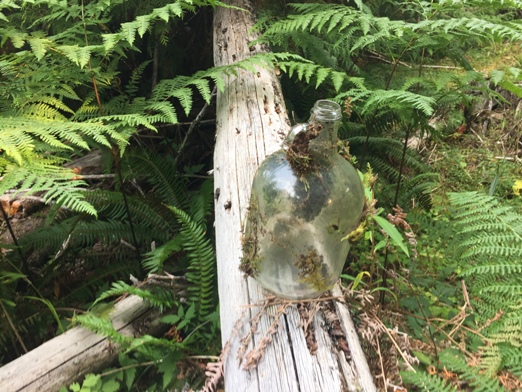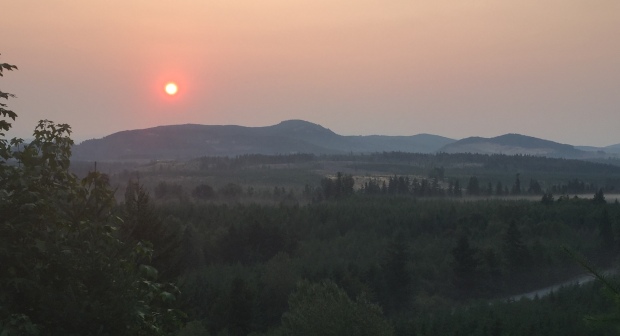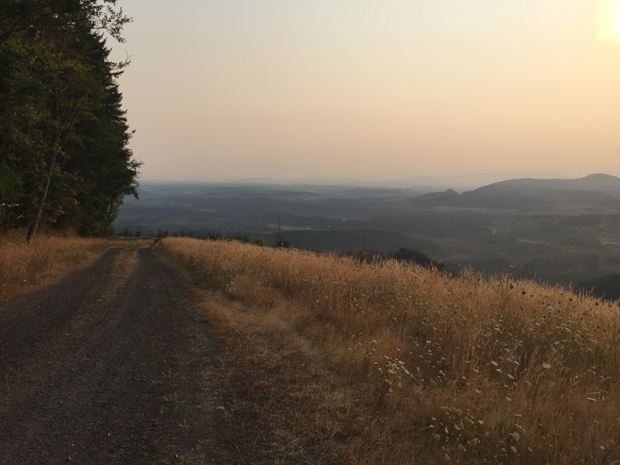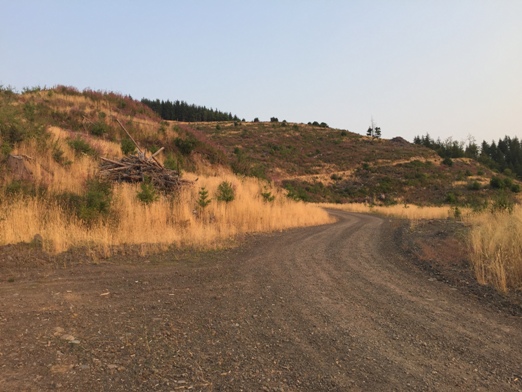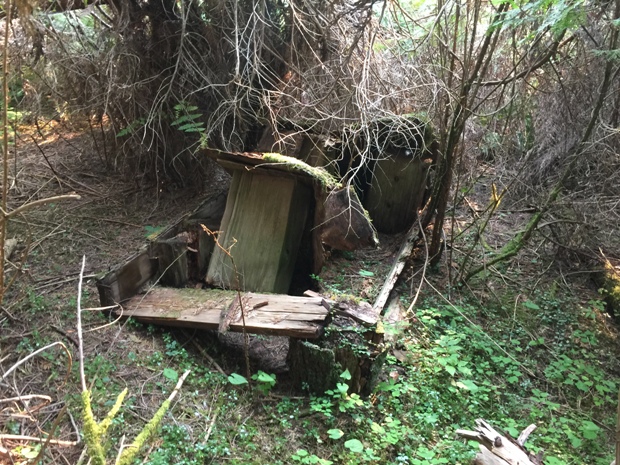 1944 Map showing a triangulation station at the summit but no lookut labeled
Showing the 2 lookout sites that are close to each other on Porcupine Ridge/Clam Mountain
1937 Forester Report
1975 Metsker Map
1949 USGS Map
Sign at the Fire Lookout Museum in Spokane there were other Porcupine Ridge Lookout Towers in Oregon and Montana, not sure where sign is from.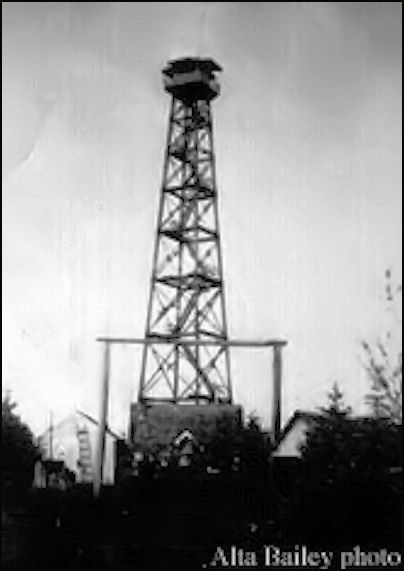 Porcupine Ridge 1955
Old jar on the summit
Unknown structure thing
Morning sunrise in the smoke
Logging roads
Vail Tree Farm
Vail Tree Farm
Junk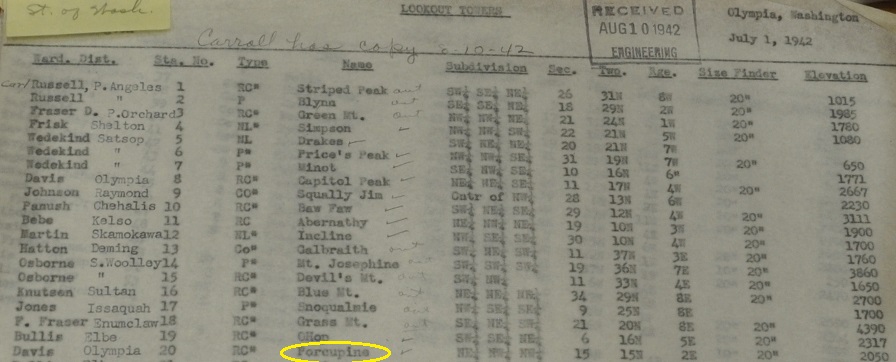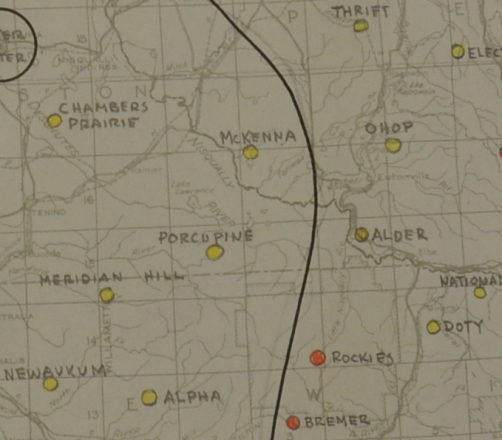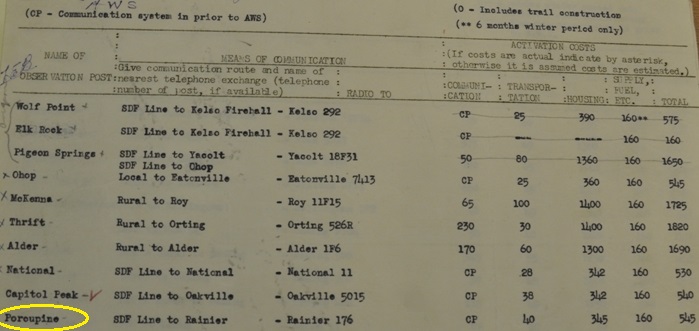 AWS HISTORY
AWS Observers
Access during 1942
Communication Route to Porcupine Ridge Lookout Site
Porcupine on the AWS map
Lookout Tower List 1942
List of what to do with stations after war. Existing station winterized, to retain for the State of Washington, no AWS funds were involved
From observation post list