PLATTS LOOKOUT
Lookout elevation: 1,101 feet
Elevation gain: 400 feet
Distance: 2 miles
Access: Good Gravel
Date: 2015
This lookout was located in King County in the foothills east of Duvall. It was a camp in the 1930's with very little information today and nearly no evidence on site. Its most likely use was to check for fires caused by local logging operations specific to the area while it was being logged. According to the 1936 USGS party when placing a benchmark on the summit, this point was in use by the local Fire Warden (Platt) as a viewpoint. Around this same time was a Platt family living in the basement of the Tolt Congregational Church (see more below). According to Ray Kresek's Fire Lookouts of the Northwest, the Washington Division of Forestry (DNR since 1955) built the camp that used to be there sometime in the 1930s. A few views still exist to the west but most are overgrown with trees.
Access
Washington Fire Lookouts
Take Highway 203 to Stillwater. Turn east on Kelly Road NE (at the gas station). After a few miles is a Y, veer right, you are now on NE Stossel Creek Road NE. The road will soon turn to gravel and enter the Marckworth State Forest. From the pavement, follow the mainline for about 4 miles of gravel driving. Turn left an find a gate, park but don't block.
Route
Use map provided. Walk or bike up road, take first right turn, then another right, then another. Just as the road is ending near the top, enter the woods and quickly come upon the rocky knob. Ascend to top.
Clarence B. Platt
According to the church historic timeline, "The Boy Scouts of America began holding meetings at the church - Clarence Platt worked with the boys at the church and also held meetings at Stossel Creek Camp 4 (Fire Warden's)." So, looking up the census records from 1910 to 1940 for Clarence B. Platt (or any other Platts), here is what I learned. Having been born in Iowa around 1877, by 1920 Clarence Platt was a farmer at a dairy farm near Carnation. In 1930, he was renting a place on the Duvall Tolt Road in Carnation. He was 53 years old with a wife, one son, two daughters still at home (a second son had left). His employment was listed as a bucker at a Lumber Camp. In 1940 he was still living in Carnation with wife and one daughter. Highest grade level completed 5th grade. Was he the Fire Warden in 1936 at nearly age 60? Likely given his experience around Stossel Creek Camp with his job and the boy scouts. I found no other Platts in the area with jobs in the woods.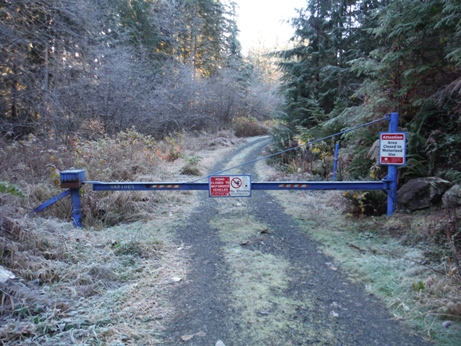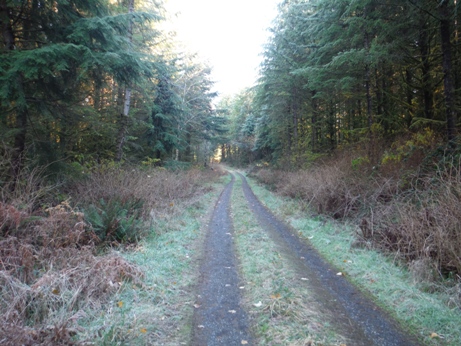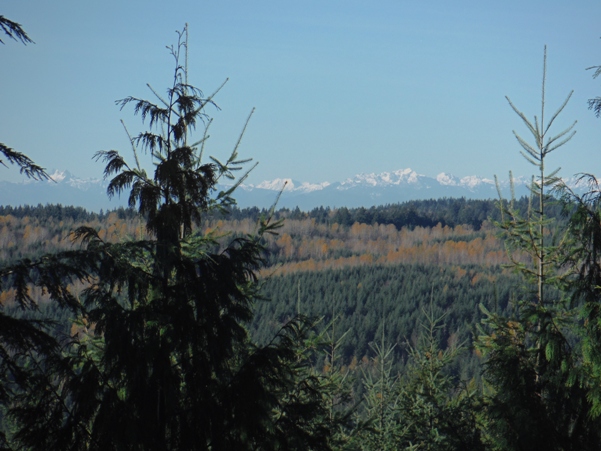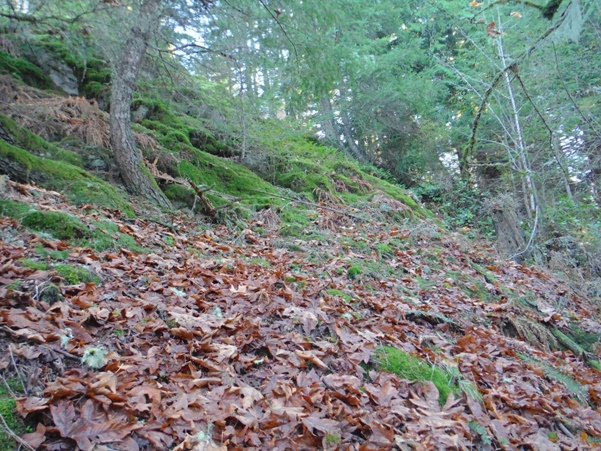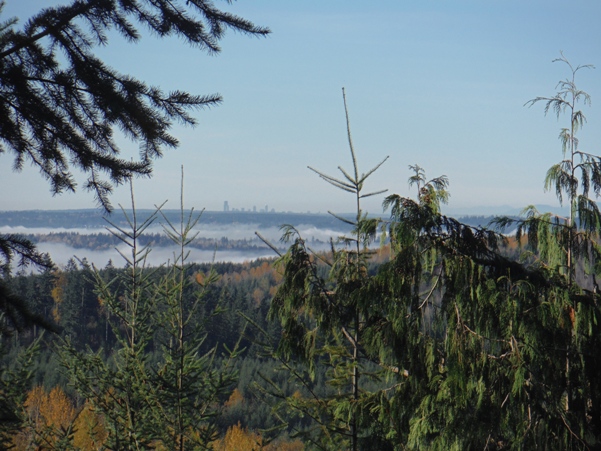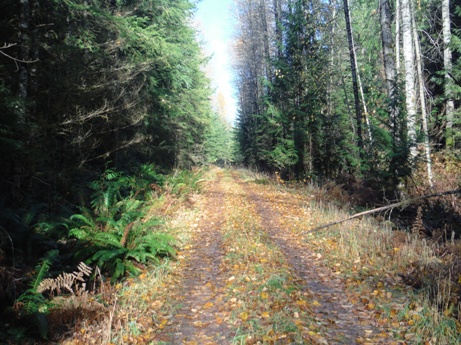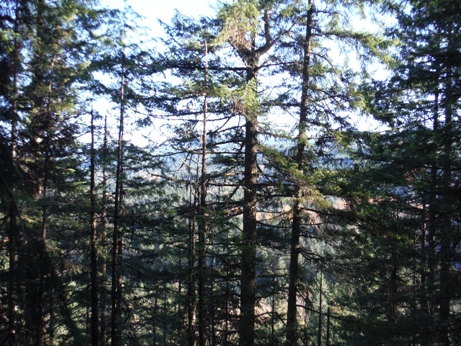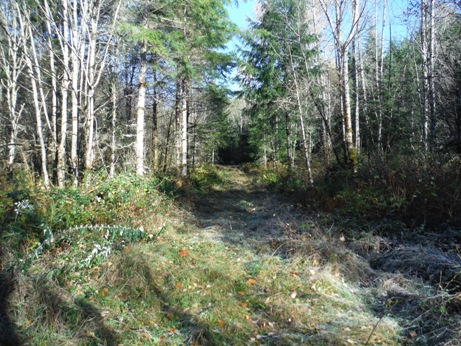 Last spur road is overgrowing (did not bike this part)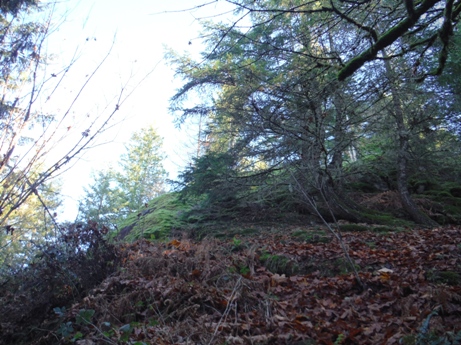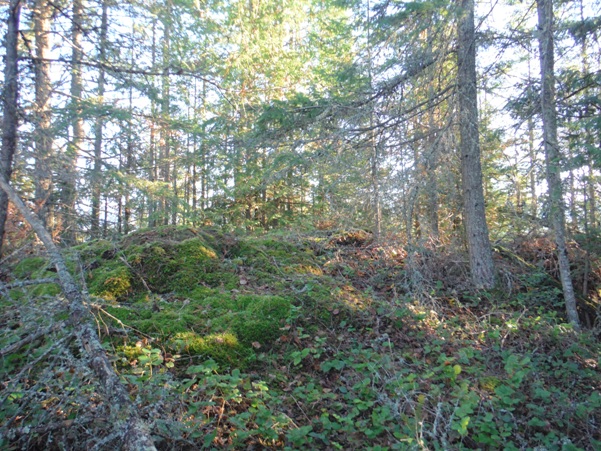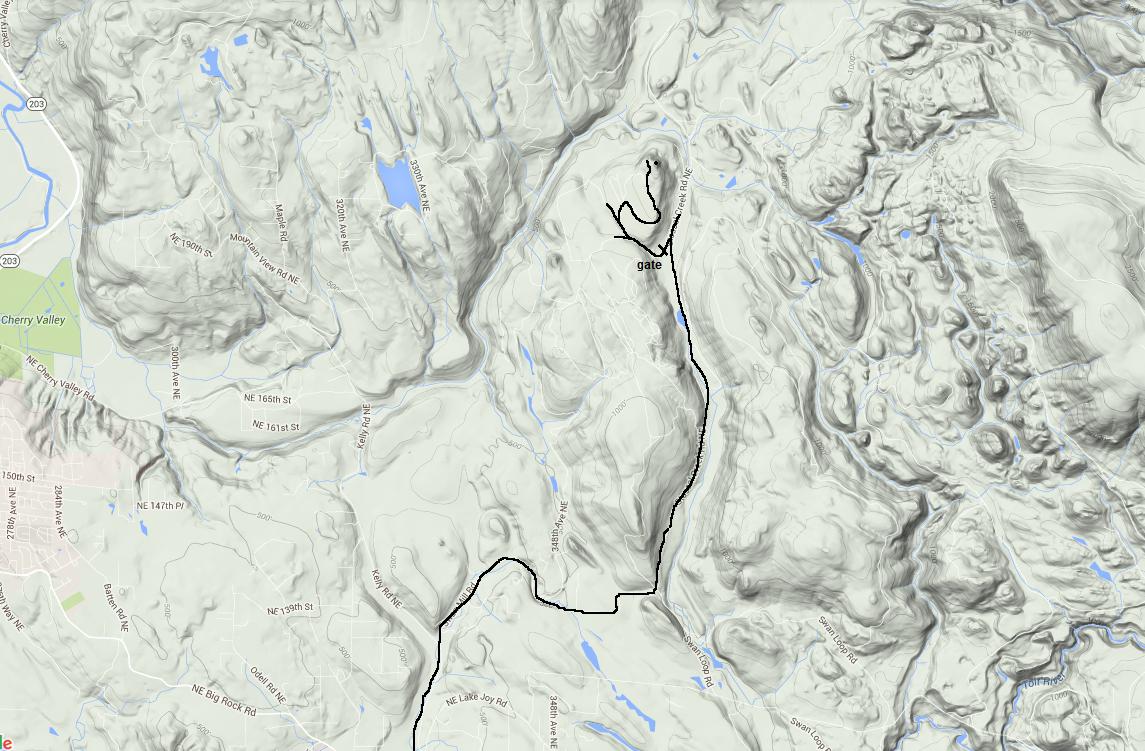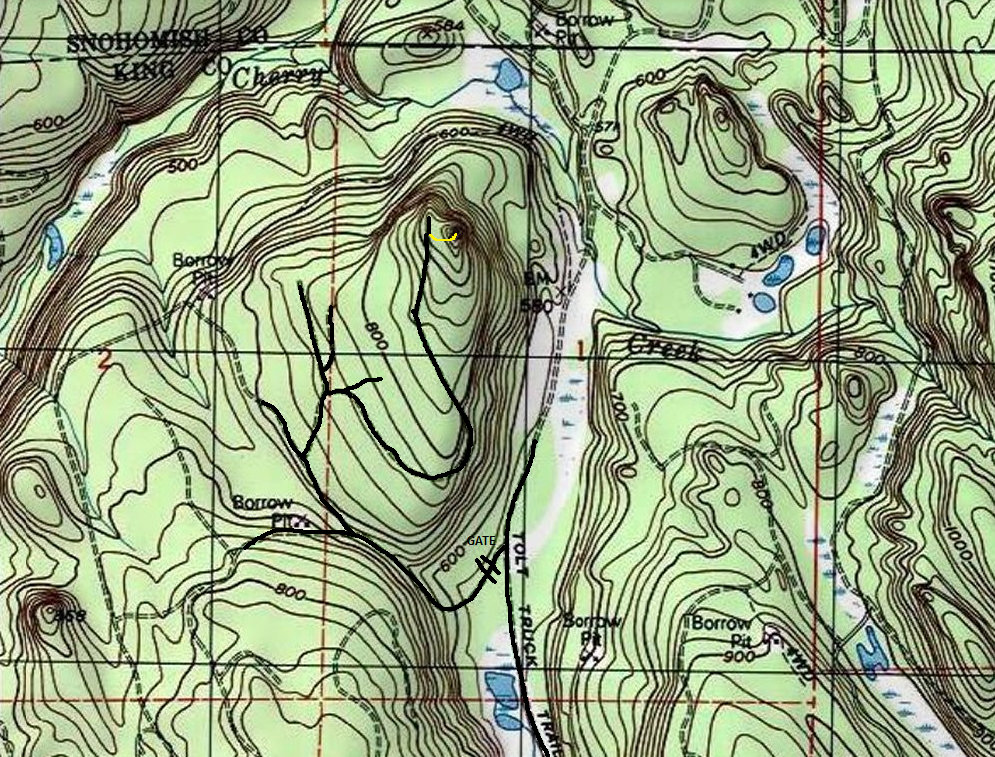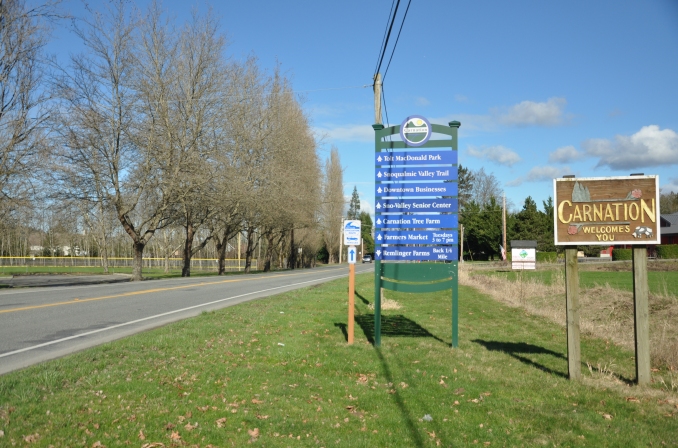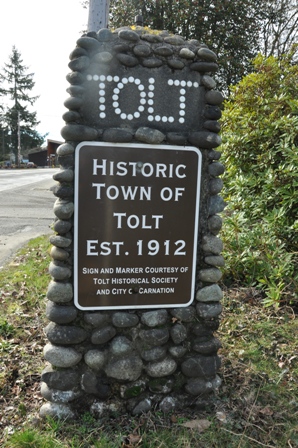 Tolt's name was changed to Carnation in 1917 to allow the town to gain prestige by being associated with the fame of the nearby Carnation Milk Farm, but it upset many long-time residents.
In a burst of local pride in 1938, and to reinforce the argument that his town should not be named Carnation, David Entwistle (1879-1960), son of original pioneer James Entwistle, constructed four stone markers to bear the town's name at entry points along Tolt Avenue. The markers were refurbished in 1992 by the Tolt Historical Society and two can still be seen, one on Blanche Street and one on Bagwell Street along Tolt Avenue.
DNR Marckworth Forest Gate (closed to motorized vehicles)
West side of the knob
Looking north...need to remove a few trees
Looking East
Olympic Mountains
Seattle
Climbing the knob
Summit area had lots of flat areas on the other side and looked quite manipulated